After dinner, while the rest of a wimps went back to the hotel, I decided to walk back to the hotel after a bit of a night time photo shoot. First was the Arc de Triomphe. This is a massive structure full of symbolism.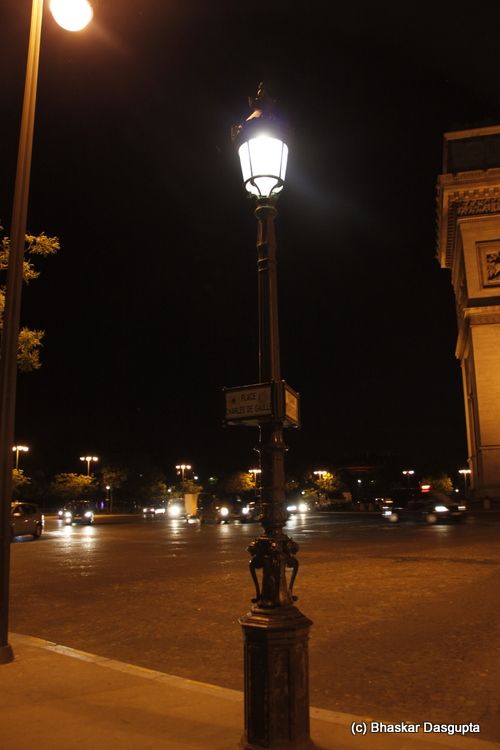 There is the structure. On the right is the statue of the Departure of the Volunteers of 1792 commonly called La Marseillaise. Amusingly, the man who wrote the song, Rouget de Lisle, originally dedicated the song to a German, Marshal Nicolas Luckner. Ironic.
Did you know a plane actually flew through the arch almost 100 years back? Here's the YouTube video
This is the Le Triomphe de 1810, by Jean-Pierre Cortot


Panels of war scenes above the main statues.


Till I reach the centre island on Champs Elysee.




Looking back down. Its a green light.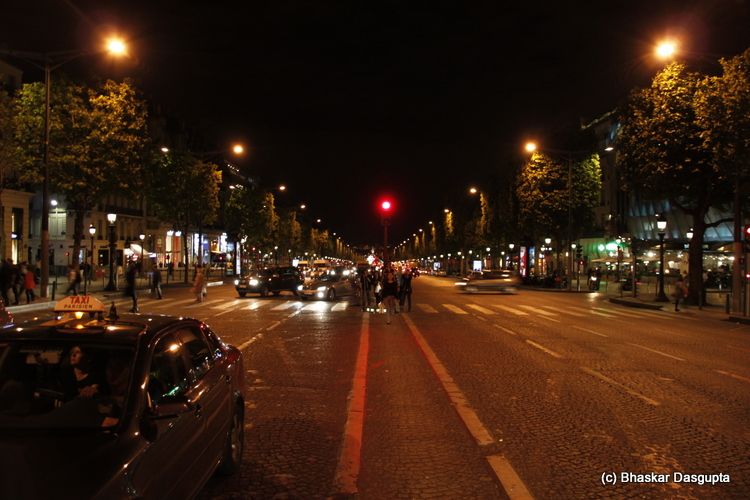 Then dove down the underground walkway to get to the Arc


It was quite deserted at this time of the night.


The ceiling seems to be a bit manky.


Walking up into the centre island.




The inside walls are inscribed by the names of generals while the pillars are inscribed with the battles where the French were victorious.


The arched roof has the Royal Rose inscribed.


Can you see some of the names are underlined? That signifies that the general died on the field of battle.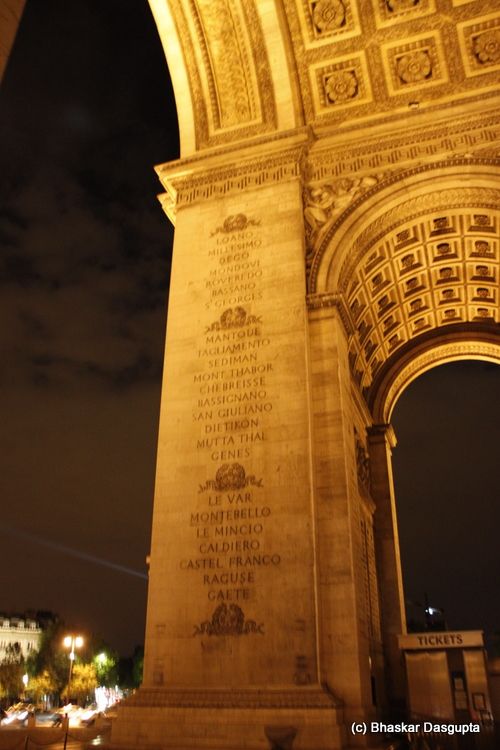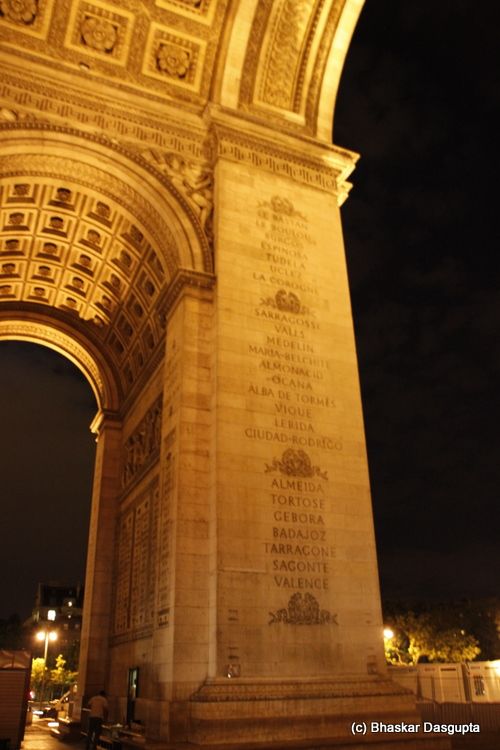 The names of the French victories. Havent heard of most of them I am afraid but these were mostly related to the Napoleonic Era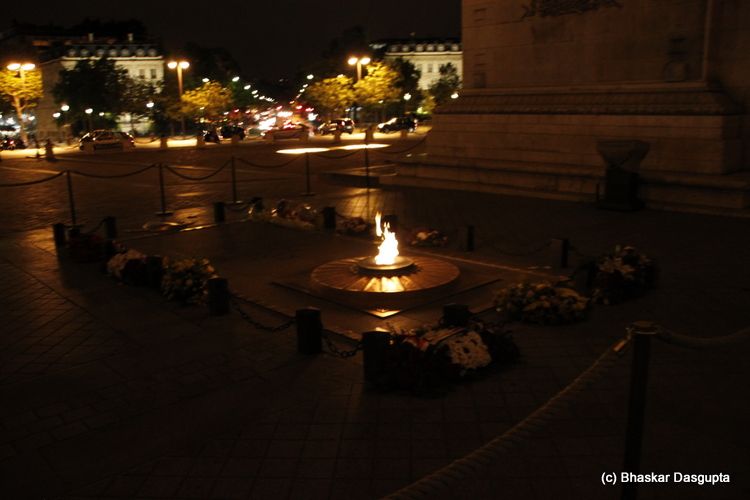 The tomb of the unknown soldier.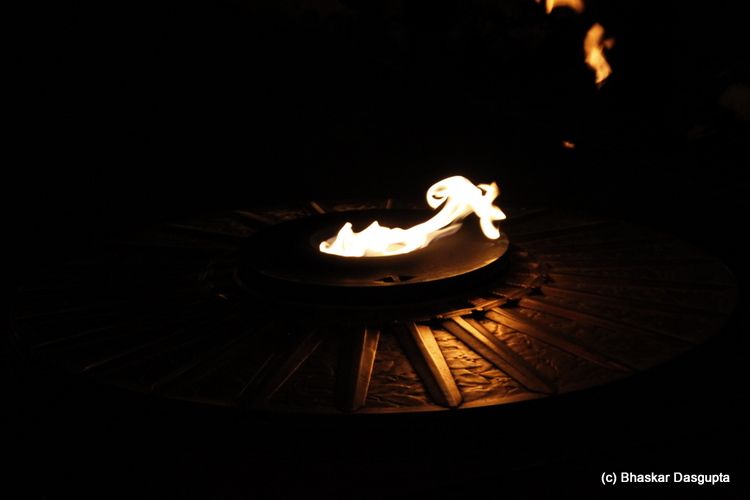 There were people paying respects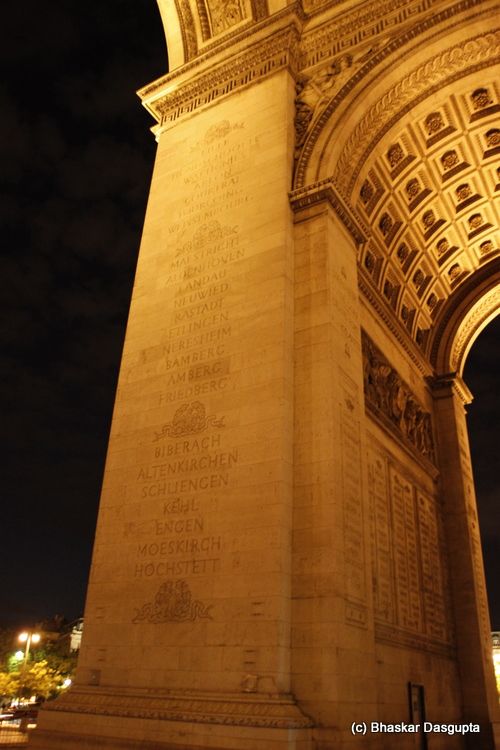 More victories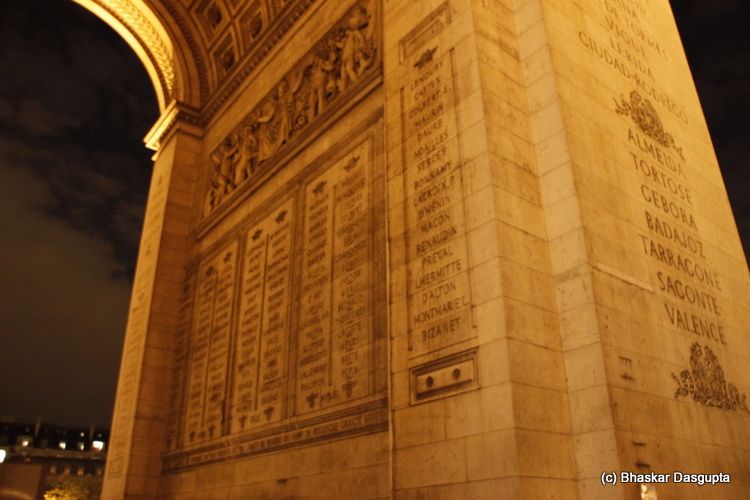 Tickets for when you want to go up to the roof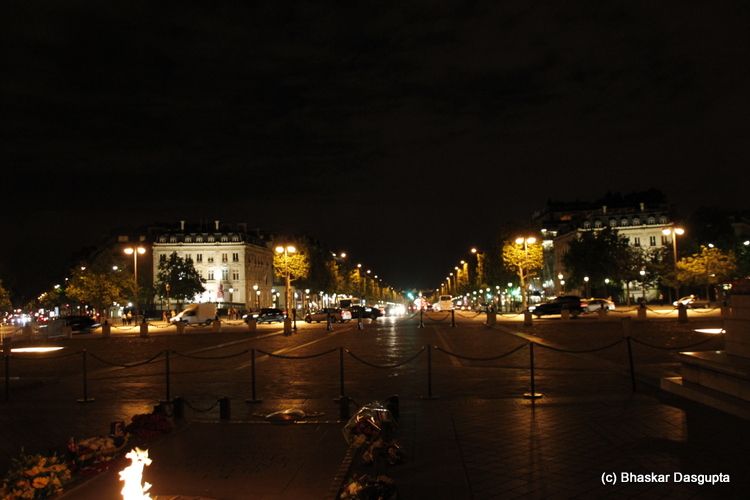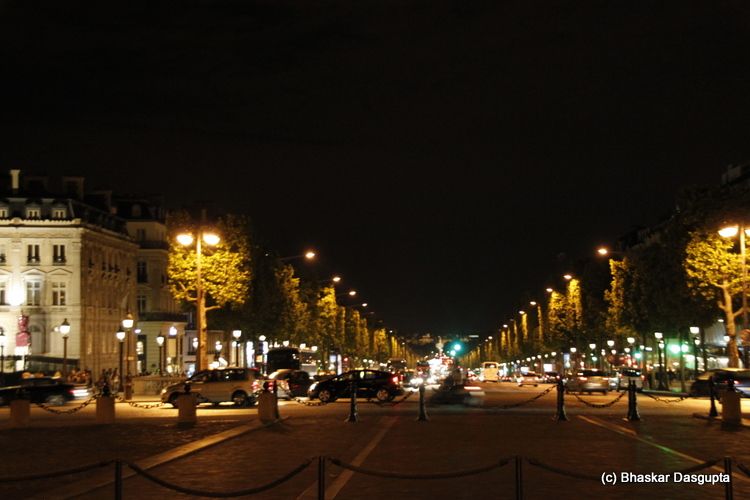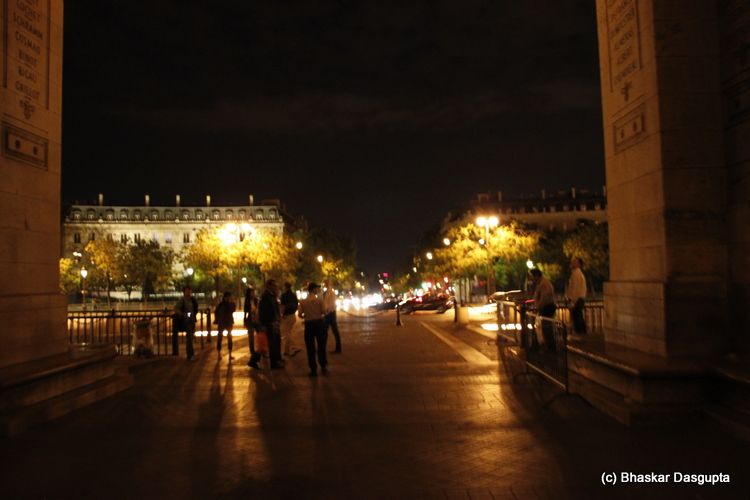 Standing in the middle and taking 4 photos of the 4 axis.


Then the beautiful looking armed police lady started to chase us away.


La Paix de 1815, by Antoine Étex. On top are heroically nude French youths fighting the chain mailed barbarians from Germany. Man, nobody likes them, eh?


La Résistance de 1814, by Antoine Étex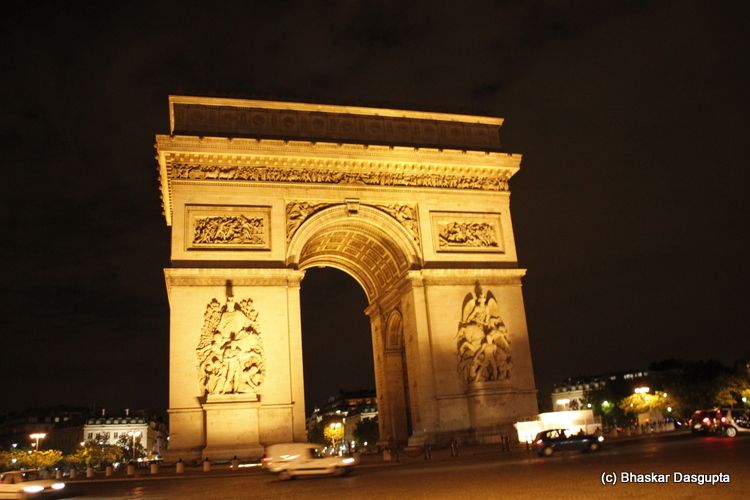 I have now popped over to the other side of CDG place.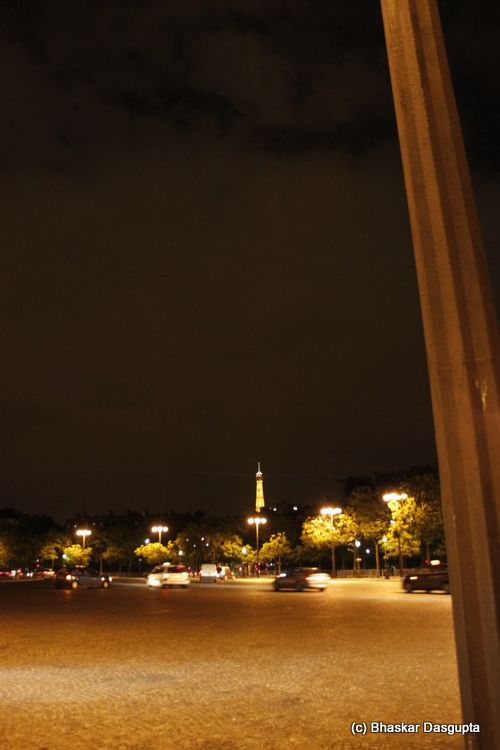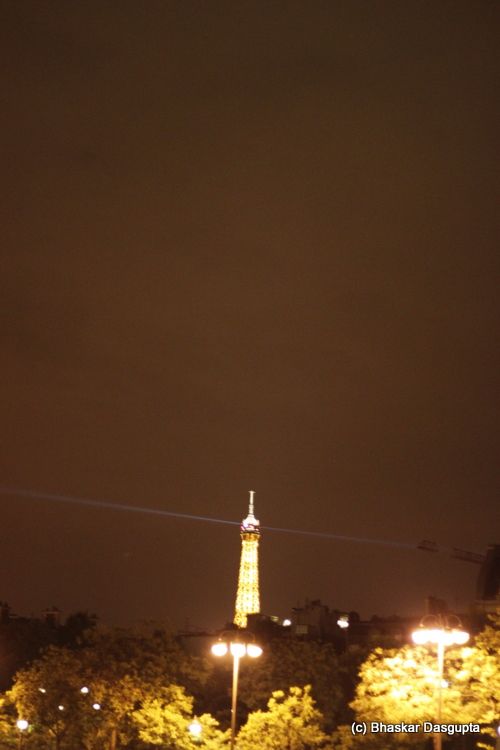 The lit up Eiffel Tower. And a searchlight.



That was the last glance back at the monument. Grandiose, eh? Nice. now heading back to the hotel, getting very tired.