Diya has to do stuff for her school relating to Mini Beasts. She learns about beasts like spiders, flies, and stuff.
So we bought some bird nests. Diya decided to decorate the inside of the bird nests as then the baby birds can see something nice as they grow up. Now isn't that such a brilliant idea? Would you think of baby chicks needing visual entertainment and painted walls?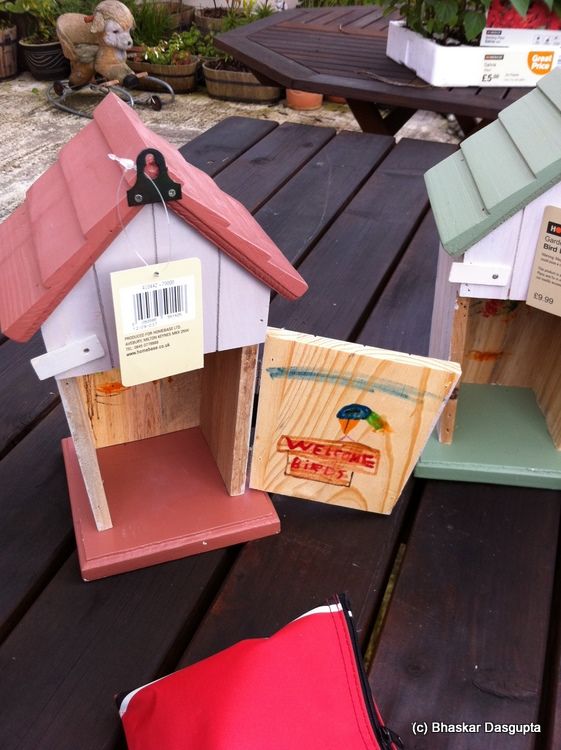 And it has a nice message as well, welcome birdy.


Here's another bigger one which is permanently on the wall. It had an inhabitant this summer. Can you see the nest?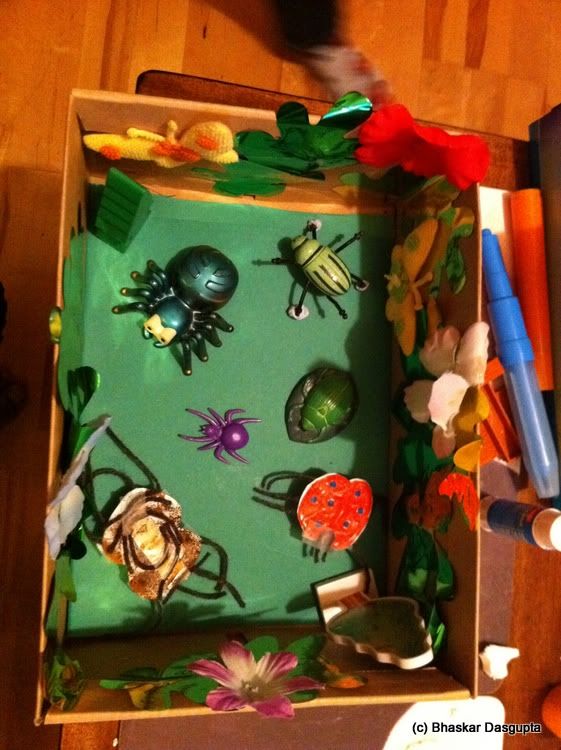 This is the final display unit, can you see how many different mini beasts we managed to get inside the shoe box?

But then she got a job as a compere at the Mini Beast wall (that is another photo essay for later). So I had to make an outfit.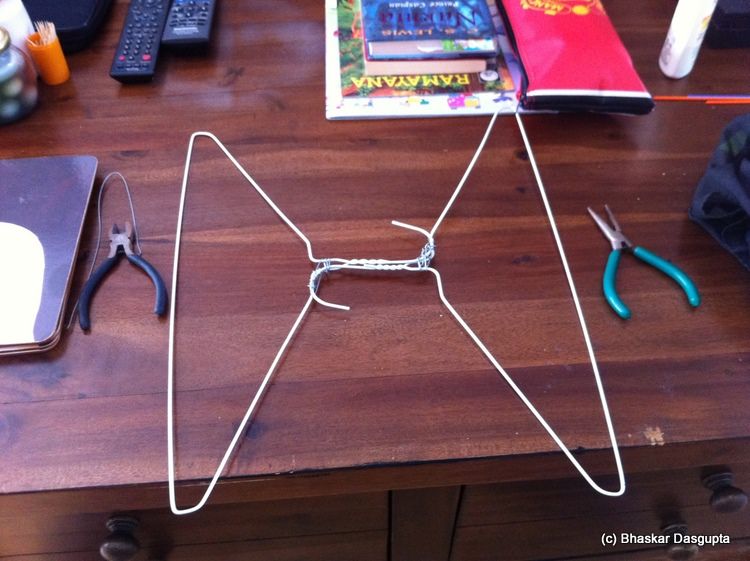 Two clothes hangars, wired together with some picture hanging wire.


Tied it together with a bit of twine. There, the wings are sorted.


Then used some silken cord to make a pair of straps.


There she is. And during this period, she serenaded me with some songs.
Wired the halves on a hair band.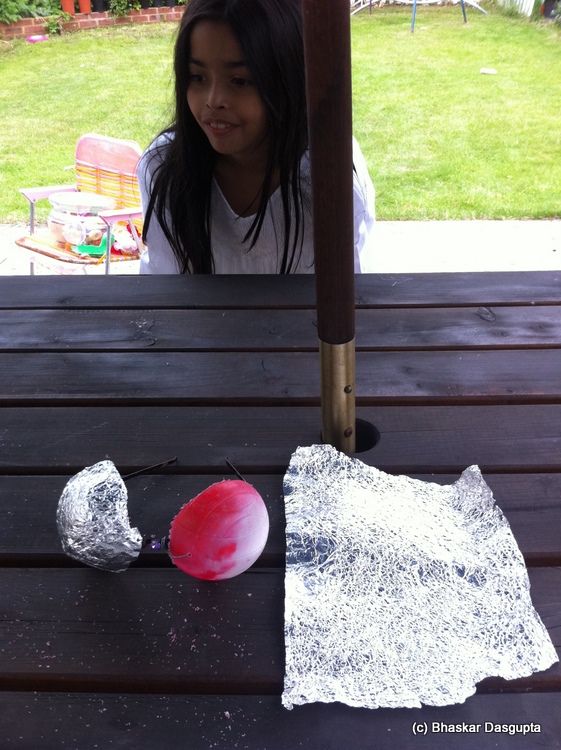 Covered the balls with some tin foil.


Now the eyes can be on top of the head.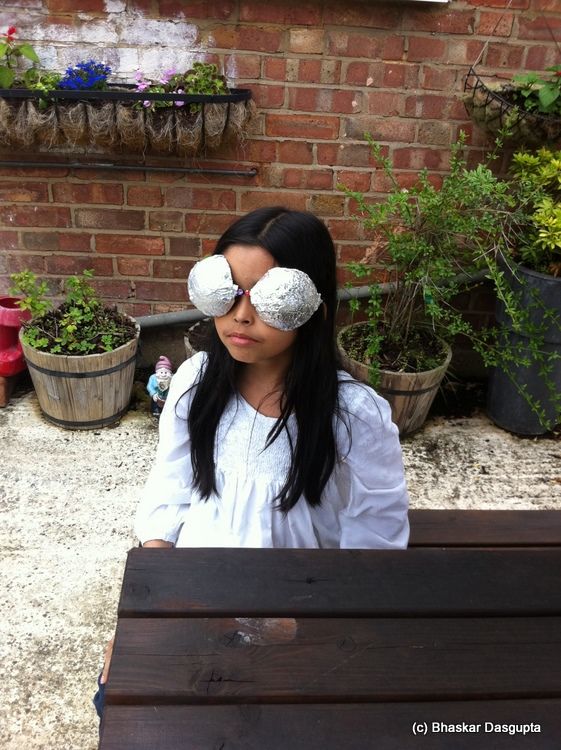 Or below over the eyes, lol.