After arriving at the entrance to the Salisbury Cathedral, I spent some time clicking on the majestic outside of the Cathedral. Incidentally, here is a site with some excellent historical photographs of this magnificent structure.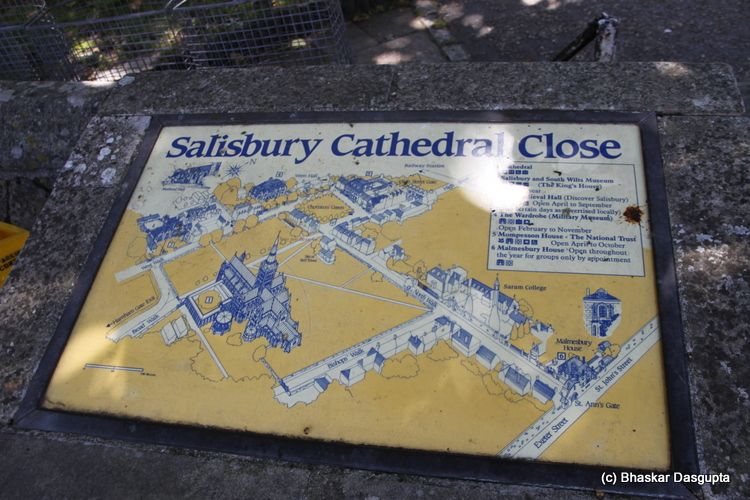 There is a plaque on the ground which shows the structure and the surroundings. Beautiful, eh?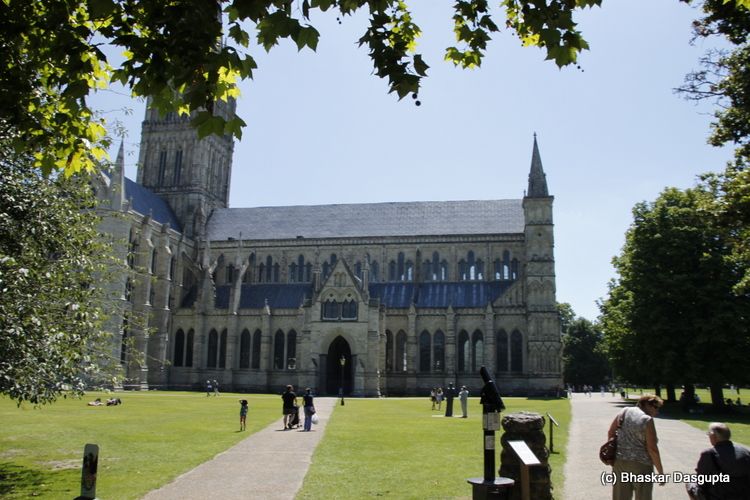 Walking in and the building opens up.


The building soars high. Truly soars.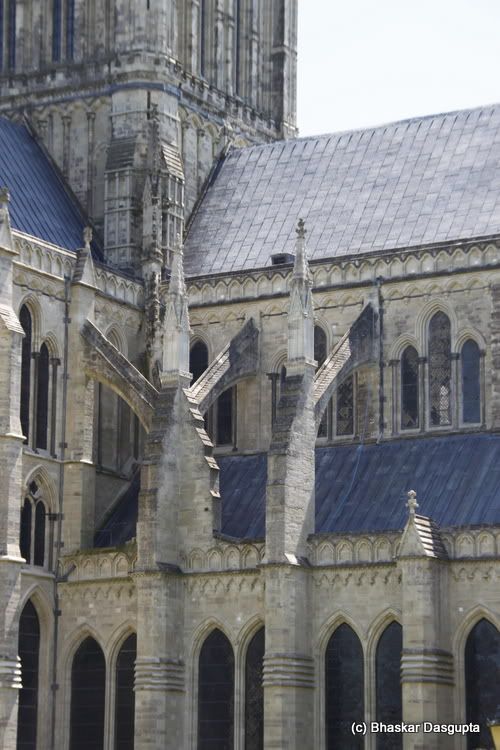 But it is not bulky, it is full of delicate buttresses and pillars. What a wonderful sight.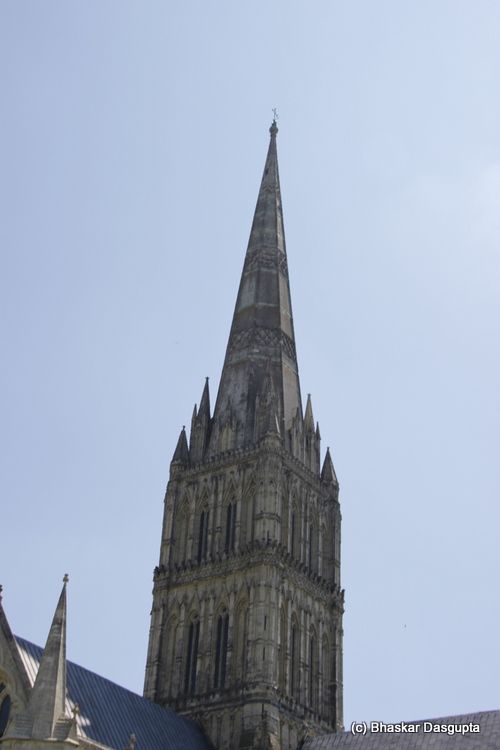 The spire is aweinspiring (pun intended). This is the tallest Church Spire in the country. 404 feet, 123 meters. Go figure. Lots of support and help needed to support this tower of about 7000 tons.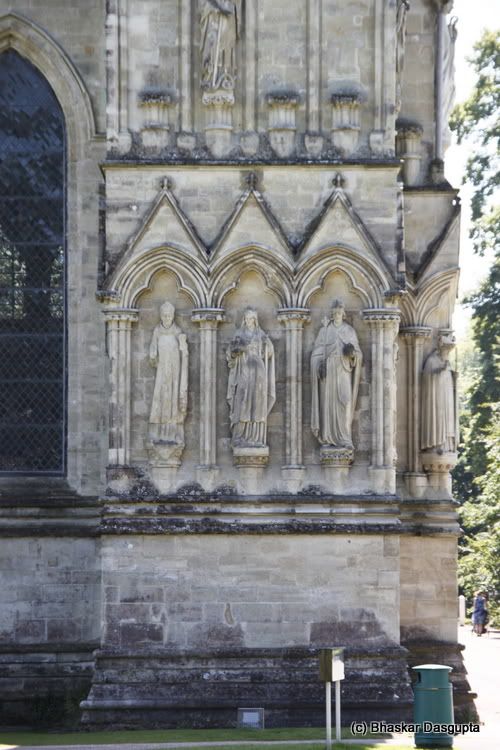 The facade is full of beautiful statues but more of that later.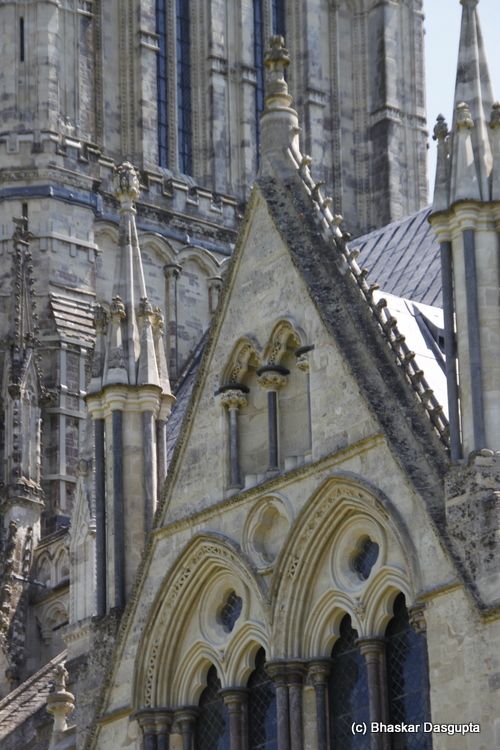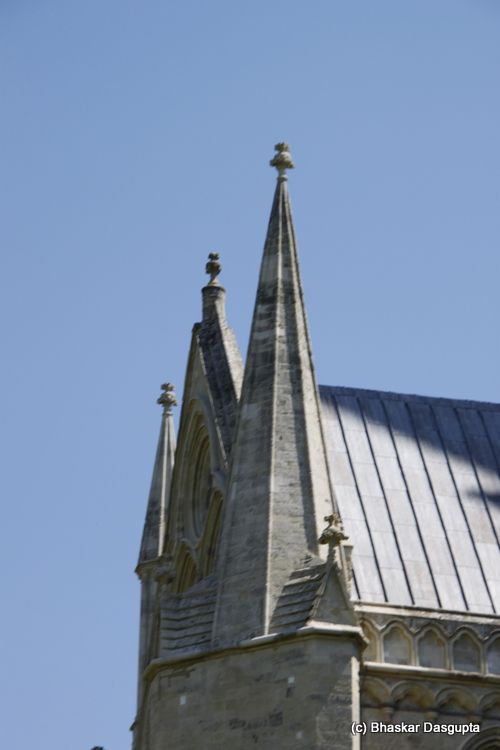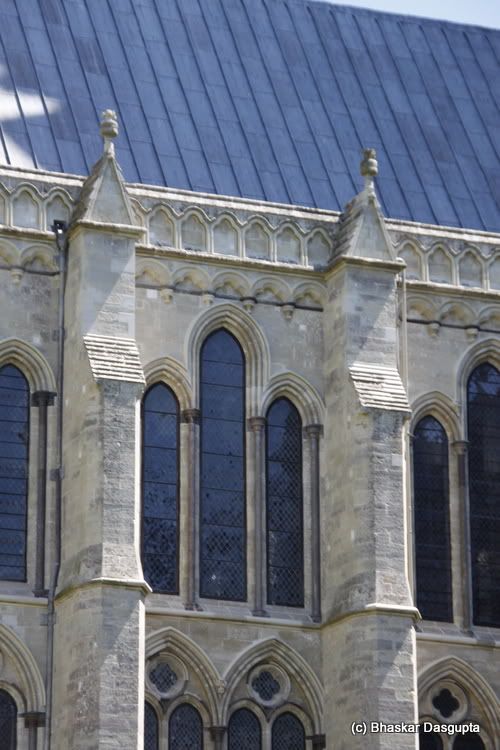 There is a cornucopia of lovely detail around the north side of the cathedral.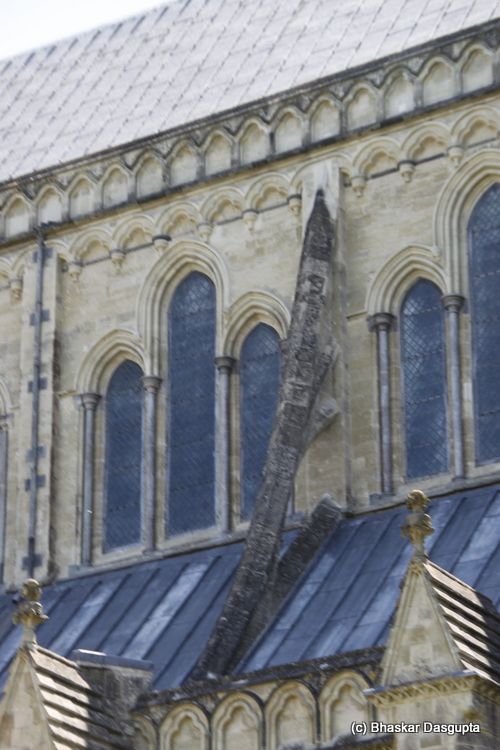 This support looked amazing, its almost buckling in with the strain of keeping the wall up.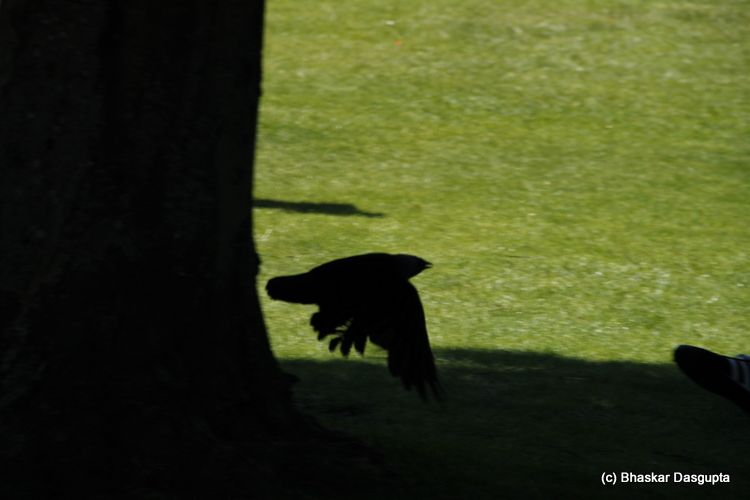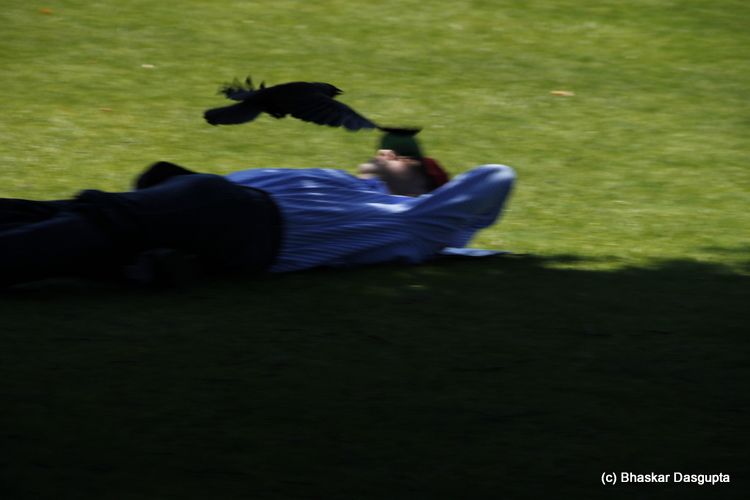 A raven flying over the green and then over this chap who is sleeping.
The next set of photographs relate to these lovely statues, there are 79 of them here, relating to great and good of Christianity. If you want more detail about them, see here.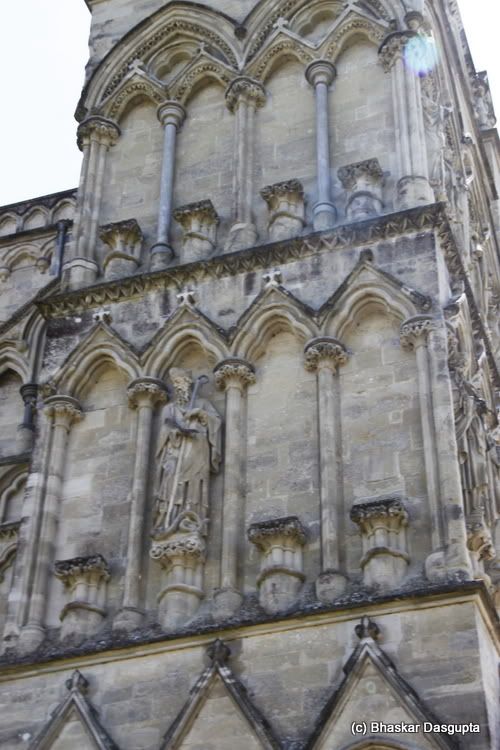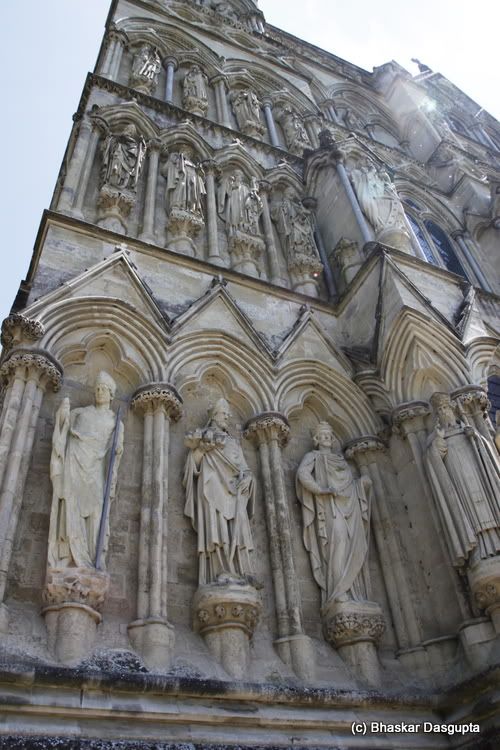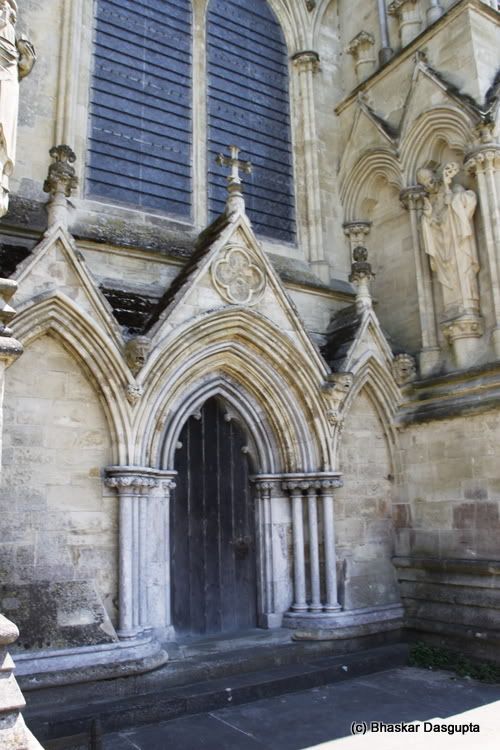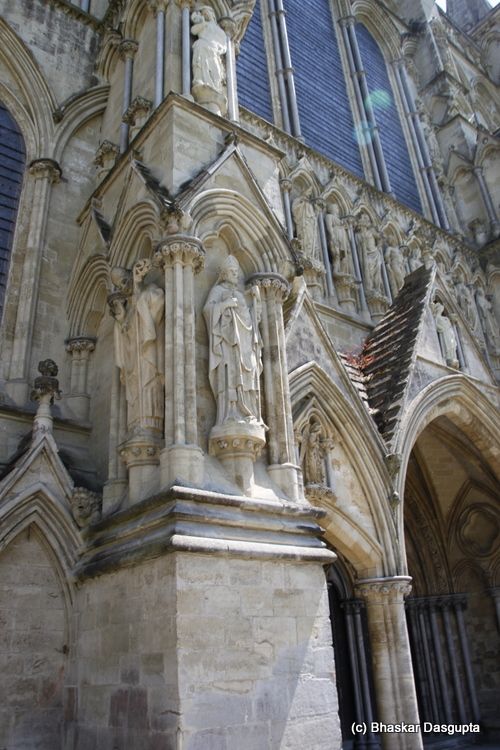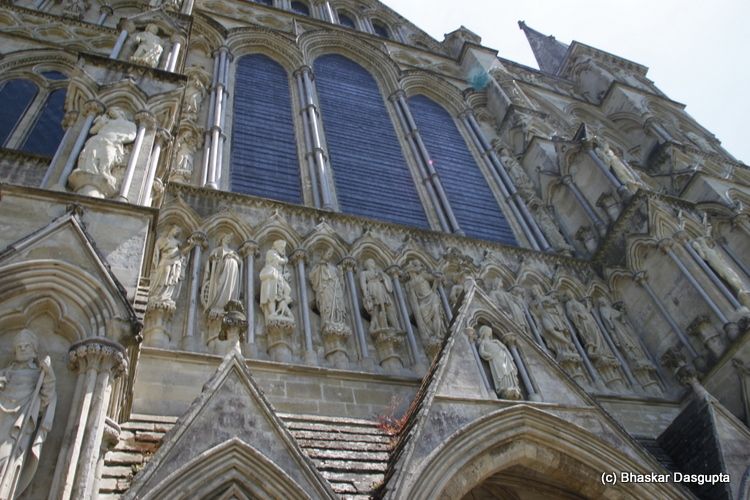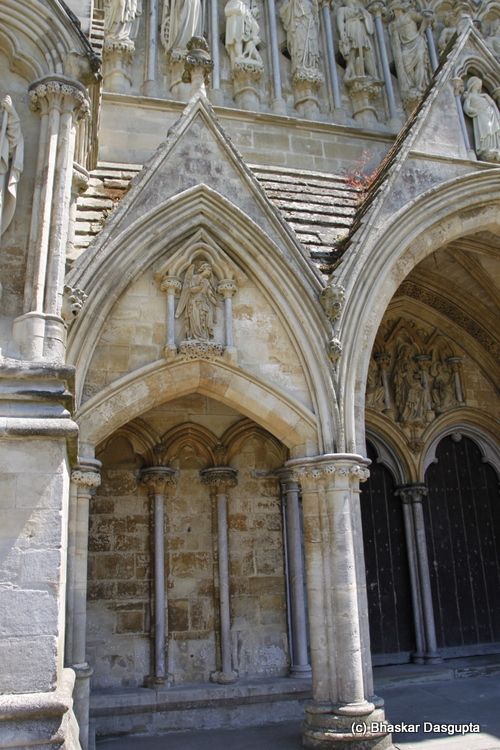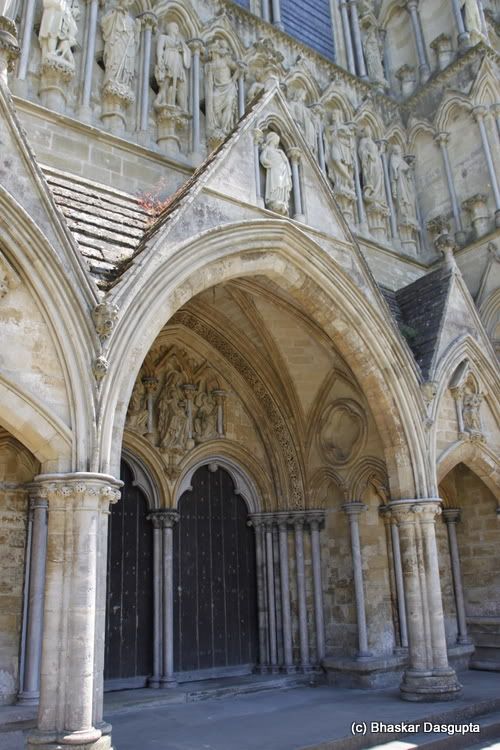 The main doorway into the Cathedral, which is closed.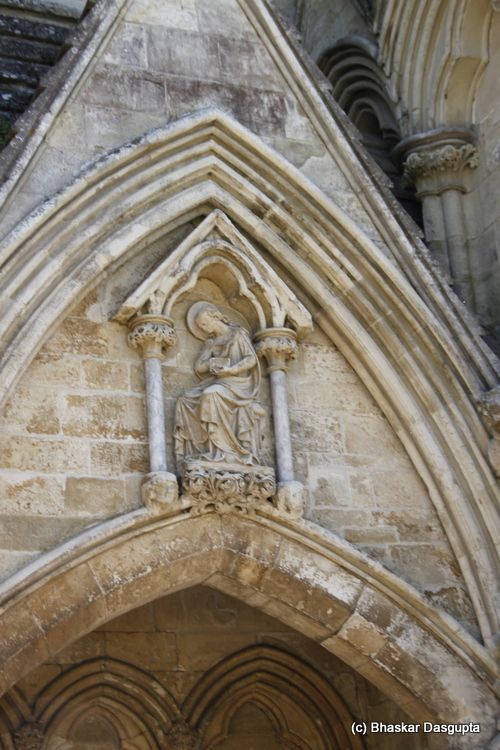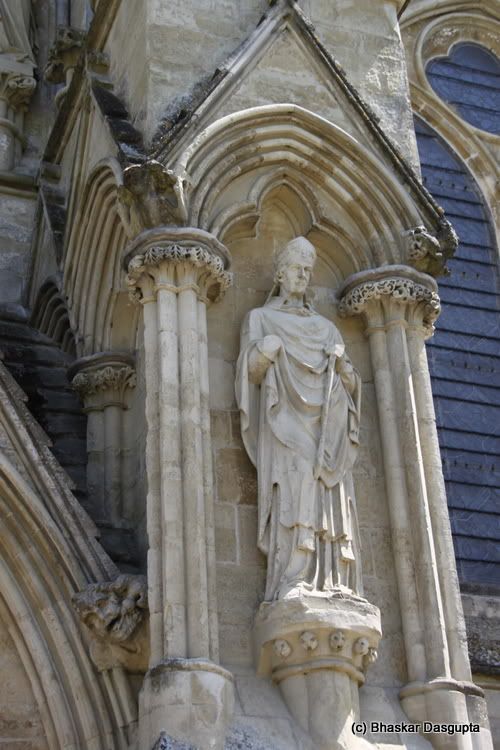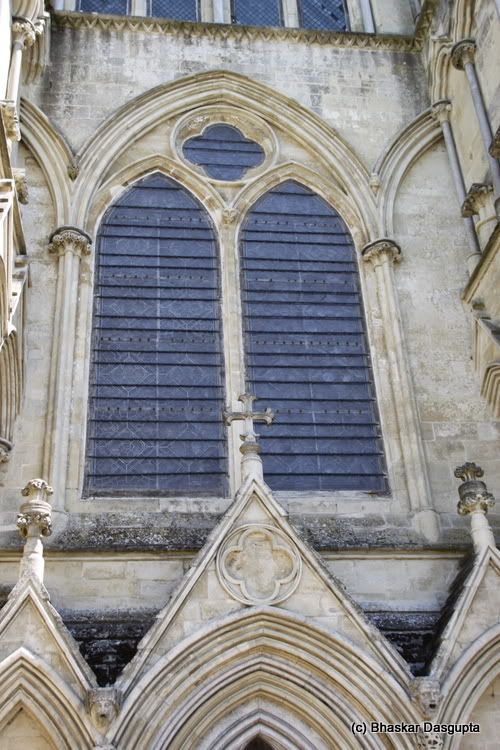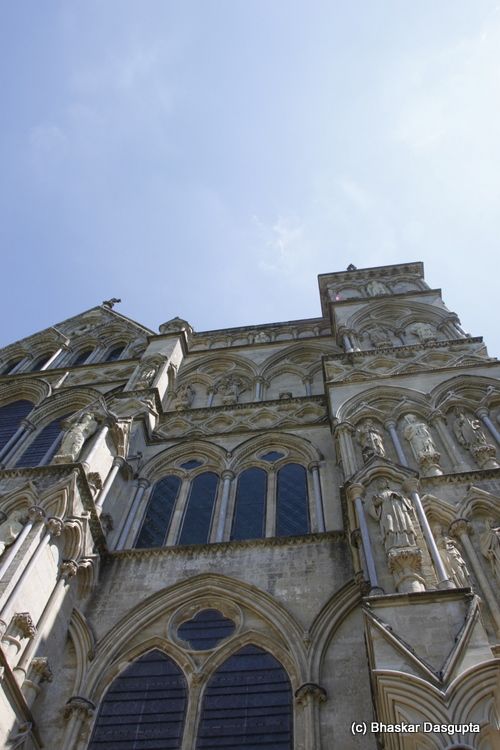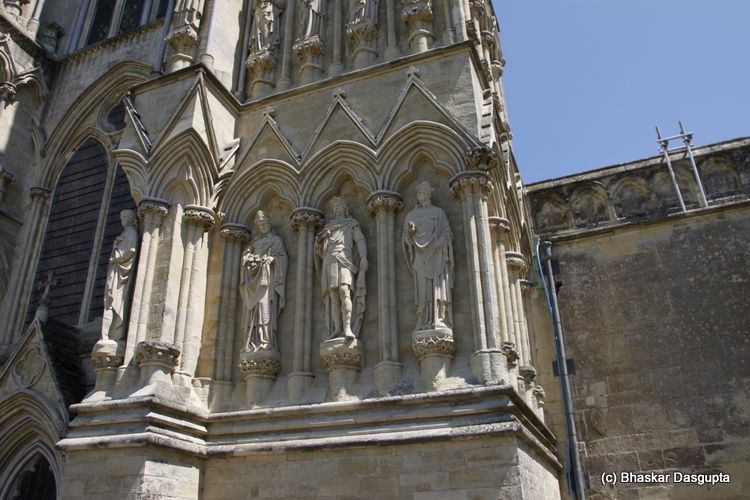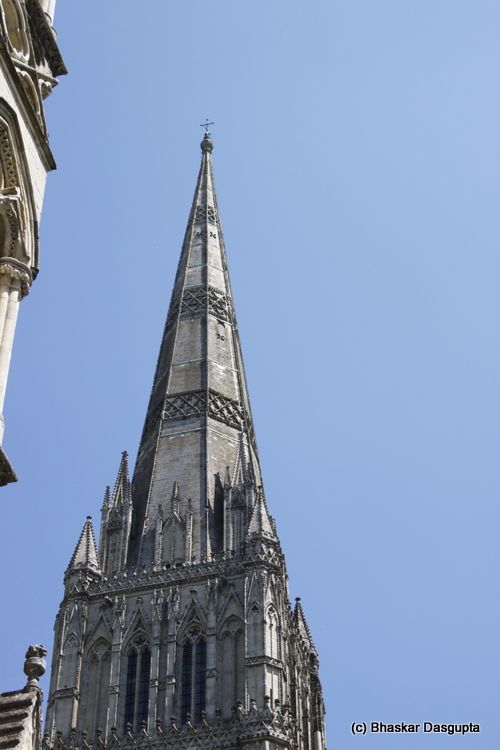 The spire from another angle. Very impressive.




On the right hand side of the west face, is this doorway through which we will enter. We entered into the doorway, paid for our tickets and then moved into the cathedral proper.