Pinner has a history dating back to 900AD. It was a tiny hamlet and has some seriously old historical connotations. The high street is not a long one, hardly 300 meters or so? Here is my visit photographs of this lovely little high street.
A little green stars your visit off. This was granted to the parish by John Edward Clark in 1924, in perpetuity, so that the parishoners can enjoy the open space. Nice, no? almost 90 years hence, I am enjoying this little green patch.


The flowers are in full bloom.




Yes, the green is a public land but the road around it is a private road. Hmmm


A dry hedge with a cute little lamp.


This is the top of the road with the church on the right. Here is the photo blog of this church from earlier.


A lovely restaurant in a very beautiful house.


The High Street




Couple of lovely little houses. Would be worth couple of million as well.


Daffodils flowering across the green


A lovely window in a roof filled with beautifully cast roof tiles




Sloping roofs and steep stairs


A rather distressed door in a old old brick wall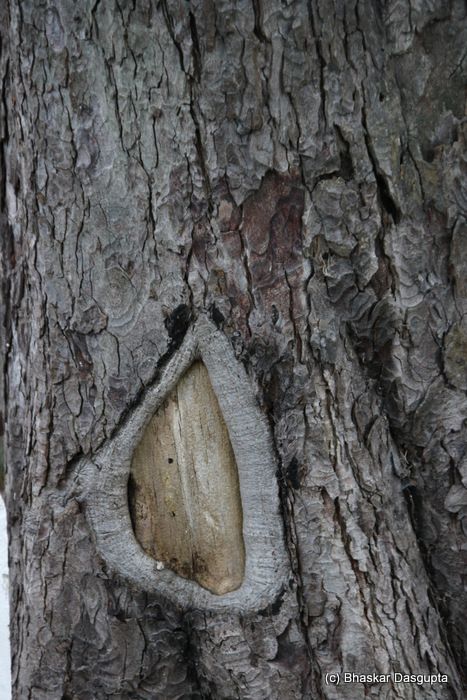 Looking at the top of the High Street.


An amazing chimney.




Very old building…


The Restaurant again, this time from the side.


A firm of estate agents, very interesting roof structure, no?


Salute




The three sides are covered with plaques with the names of the villagers who died in the service of the country. Again another salute.


The roof is all wavy and stuff, ancient ancient place.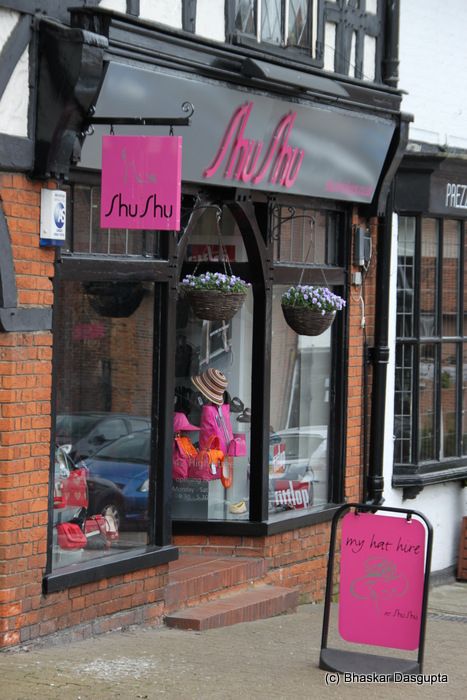 Hmmm, the name could have been improved


I think the shop name is missing something in the middle..and what's with the spot lights?


The answer, as we know, is 42 but can range down to 40 as well.


And its now a pizza place. Ironic?


Another shop with a lovely flower display in the windows


Estate office and another lovely brick face building


Another couple of lovely shops.


The cake shop, this shop has some amazing creations, yummy.


Cafe Rouge, which my darling daughter informed me, means Cafe Red in French.




A tiny alley way between 2 shops


Another very very old shop with all lines awry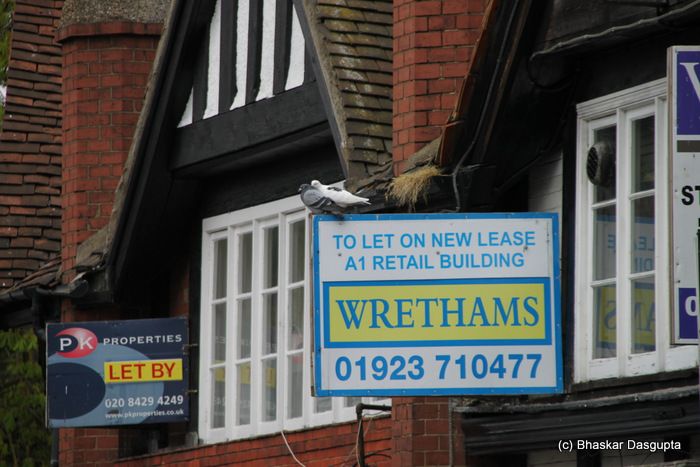 Couple of doves cooking away.




A tad old fashioned, no?


An interesting building with estate agents as the inhabitants.


Another door to the pub with a post office trolley in front.


Coming to the end of the street.


A clock on the wall of the estate agents


I am now reaching the end of the High Street.


At the end of the High Street and looking back up.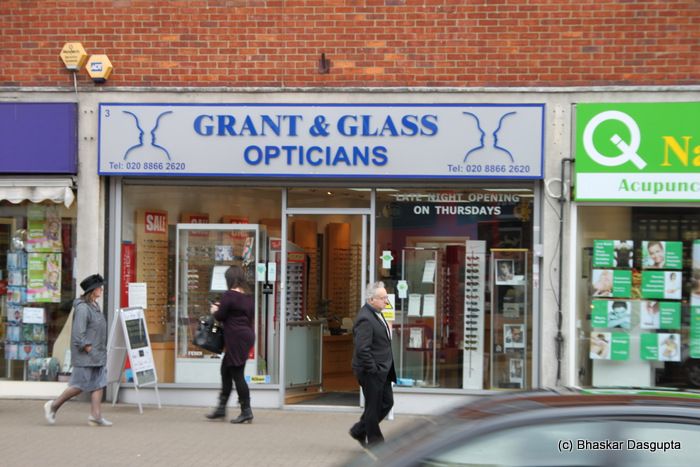 Fascinating name, fits, eh?
Pinner is a lovely little town and the old old shopping High Street resembles it. Love the place.