So I saw that there is going to be an exhibition of photographs of Peter Townsend. But guess where it was? at the Playboy Club. He was an iconic photographer of the 1960's, you can see the photographs in a much better way here.
It took them 15 minutes to check me in at the reception. Can you believe it? I was registered as a member and only then I was allowed in. Why? because its a gambling club. FFS.
But it was extraordinary, the ladies on the desk were quite nice. Ahem, yes, they were very nice.
I didnt have my proper cameras with me, so the only thing I had was my iphone which i used to snap the pics. Here is the lady who walked me up and then went down the stairs.


Here is the poster of the exhibition. The Beatles…


And a cash machine in the corner.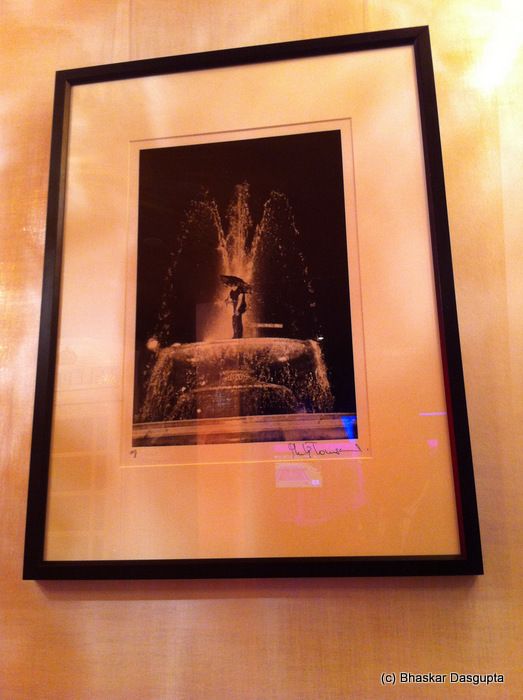 The photographs were hung in some really strange places, on curtains which covered the windows. Extraordinary.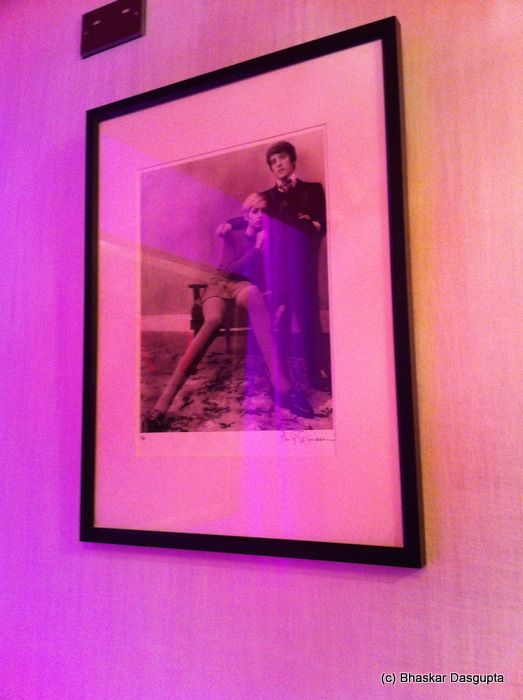 Why do they have a telephone booth inside the damn club?


I think this was Jacqueline Kennedy.


Couple of Bankers in front of the Bank of England.


The Beatles. You can see the bar reflected on the glass.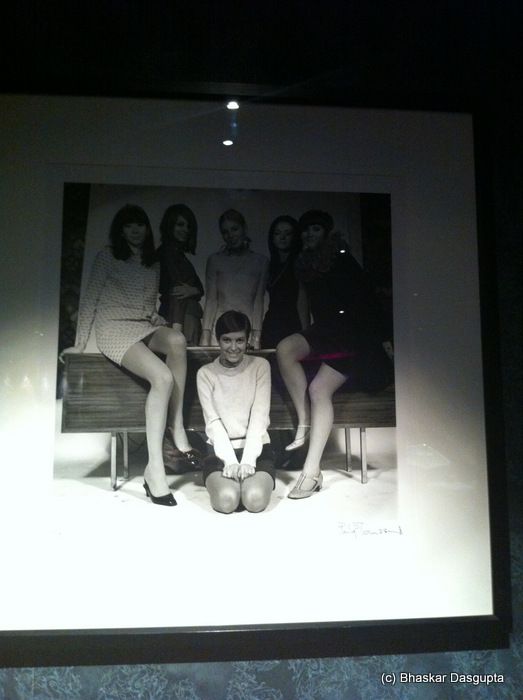 I sat there and ordered a mohito while I leafed through the exhibition catalogue. You can purchase prints of these photographs, the prices ranged from £1000 to £2250. Crikey. That's expensive. Sat there to soak up the atmosphere while I was drinking the mohito. I could see the gaming tables, the restaurant on the side, the bar area. Not many people, it was about 8PM so early in the night I guess.
Not impressed, it was sad frankly and dingy. Even the bunnies were not attractive. It didnt speak to me, so I took off home. Boring old git that I am, lol.