I tell you, the UK has a strange way of terming rivers. What I would have called streams are called as rivers. Anyway.
I pop down from the High street


And then find myself on the bridge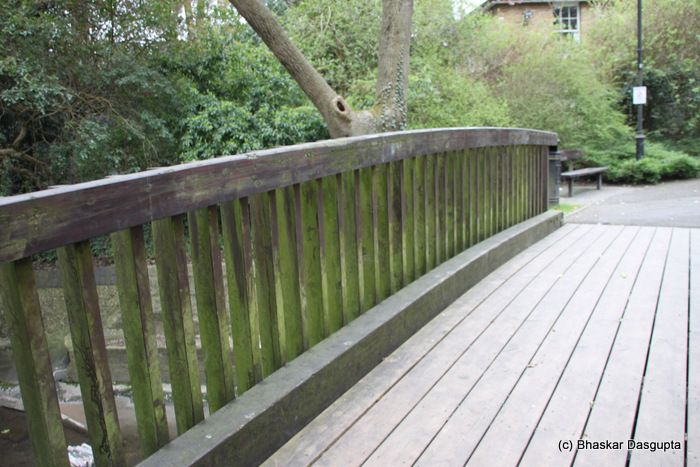 Solidly constructed wooden bridge.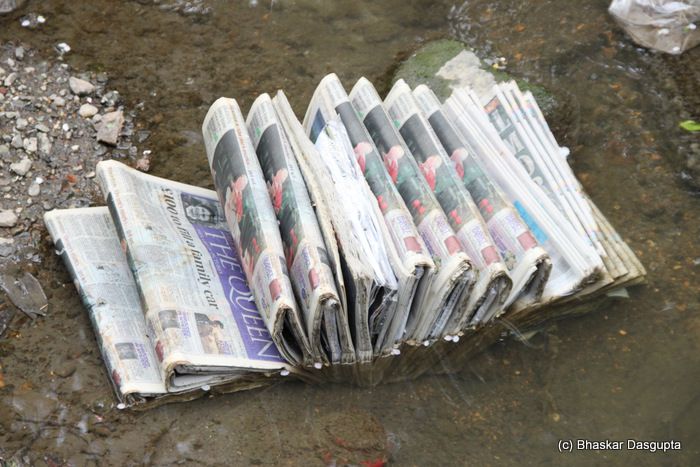 Looking down at the river, I see some detritus scattered in the normally very clear water. Newspapers.


Its the drought here, so the water is running low.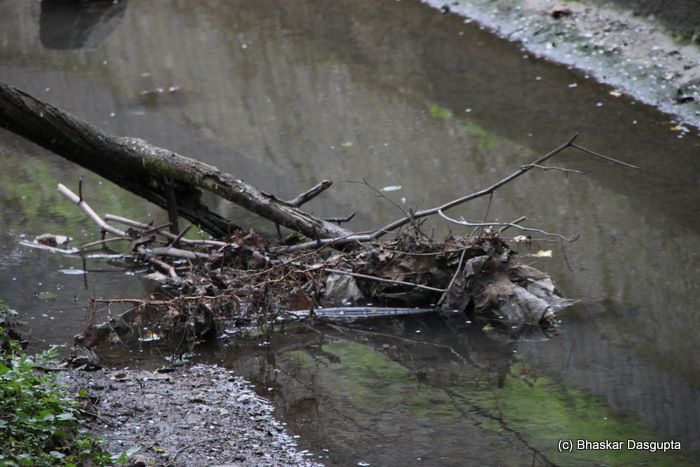 Some twigs have been caught up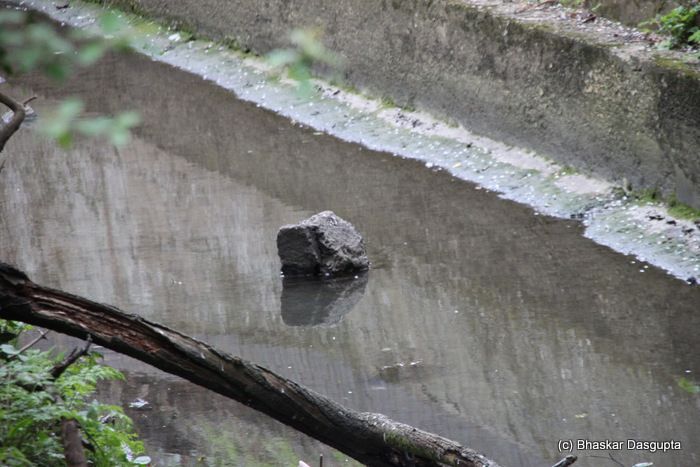 A stone, the banks have been cemented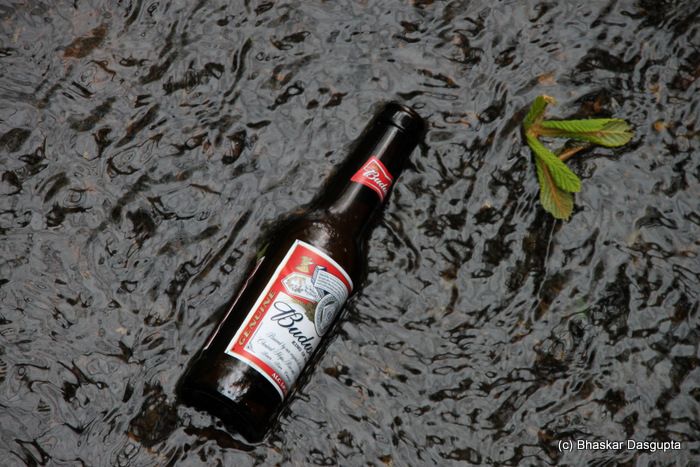 A beer and a cigarette packet.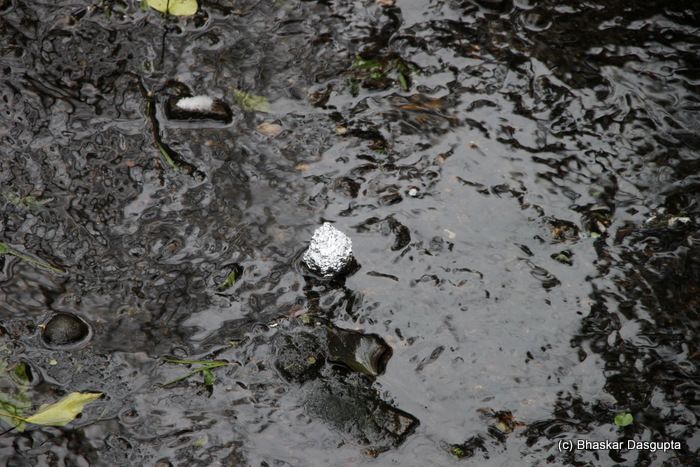 A notice seems to have floated down into the river.


Here is the river. The local village notices are attached to the railing there.


A suitcase and other rubbish in the corner.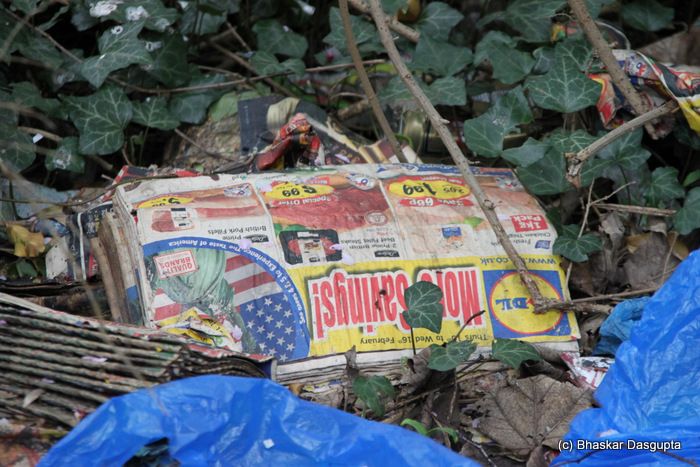 Some more newspapers and household rubbish.
What a sad state of affairs, needs to be further cleaned up, Im afraid. Did you know this river was dammed in the WW2 times to provide a water reservoir in case of fires? Its on the flight path to RAF Northolt, the oldest military airfield in the UK. The Germans tried to bomb it regularly and several bombs went awol. Nice.