After my swim, I pottered around the far end of the hospital. One usually doesn't see this part, its the wards, the cafeteria, the operating theatre, the doctor's offices, the waiting rooms, etc. which are associated with hospitals. So it was with deep interest that I managed to do a bit of a walkabout.
An orchard of some kind? the trees are planted far too regularly


It was a clear crisp day




The path seems to lead down to some kind of a pond.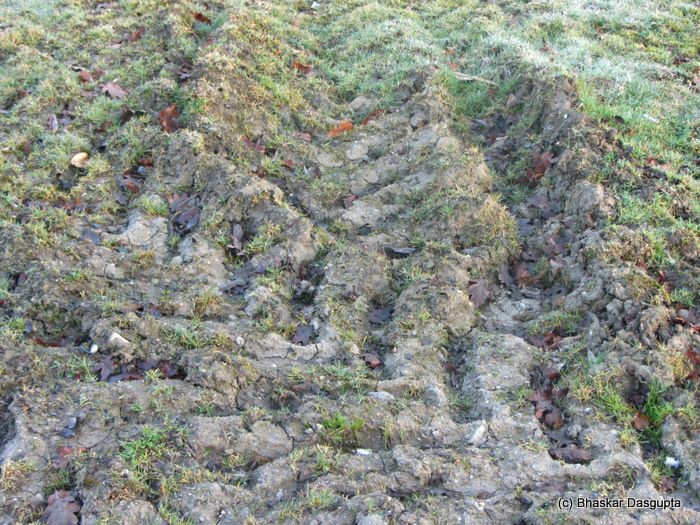 Whoa, somebody has driven a heavy duty tractor or something around here.




A dead tree
A weeping willow over a little cute pond.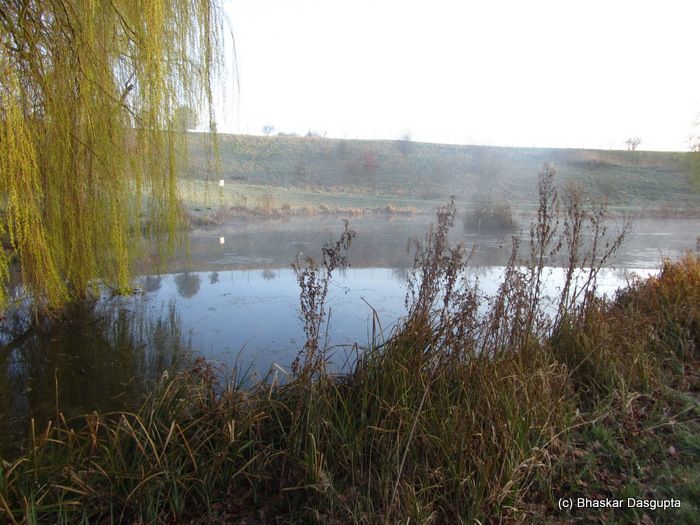 The early morning cold meant that the surface would be roiling with mist…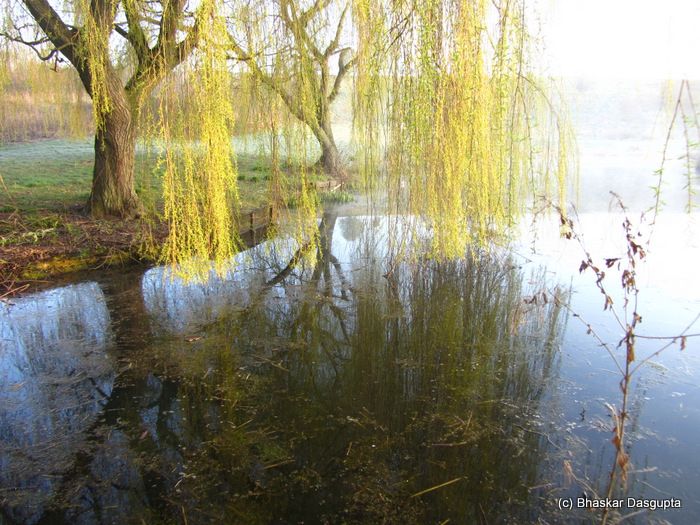 A little stream heads into the pond.


A final peek at the reflections….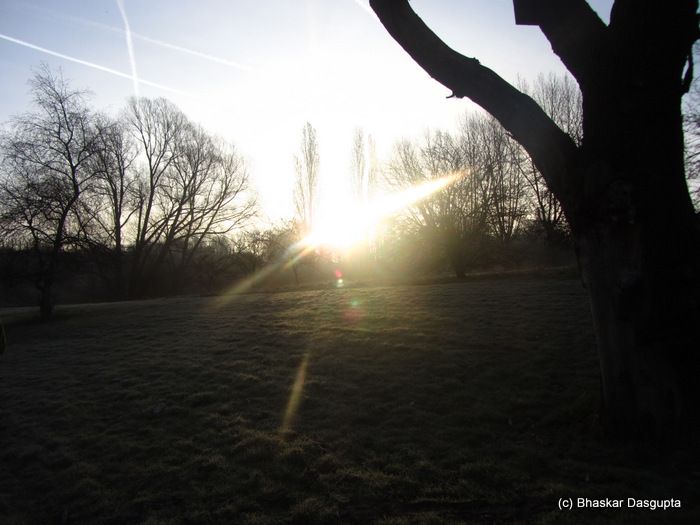 A plane heading into the branch?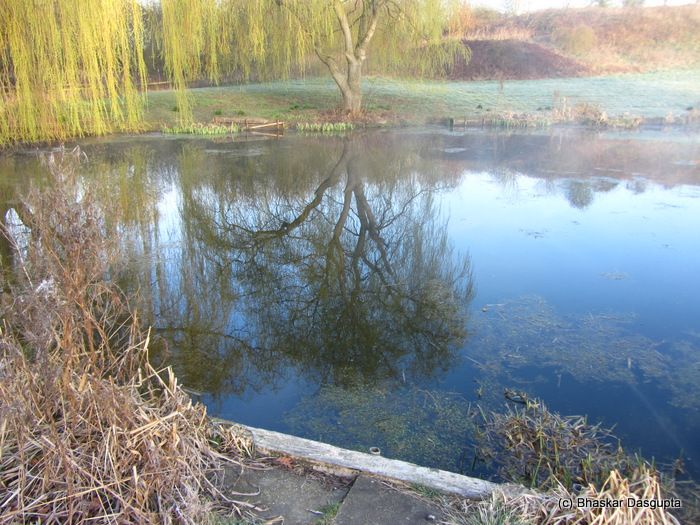 The pond is rather chocked with weeds but still clear water.




Some lonely ducks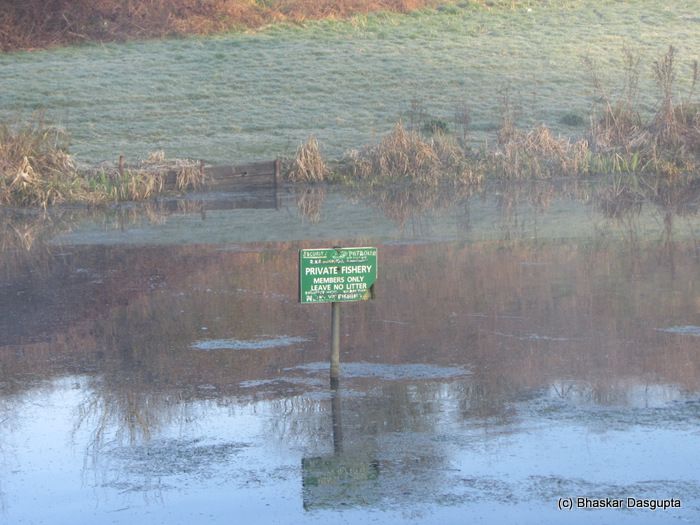 You can fish here?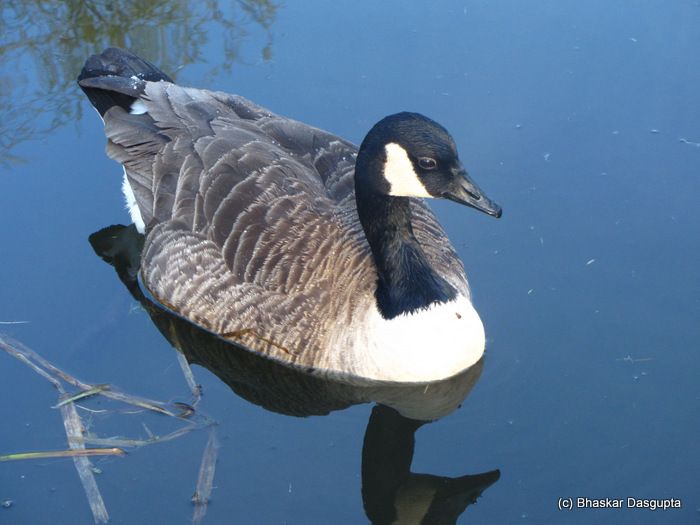 The duck was giving me the hairy eyeball look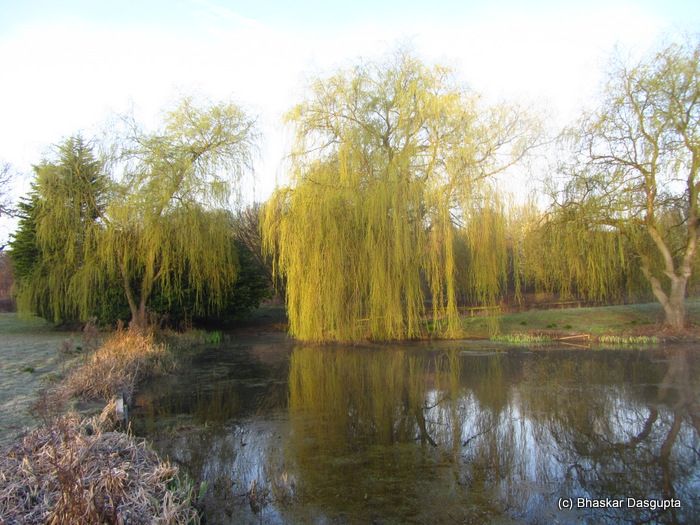 Looking back again.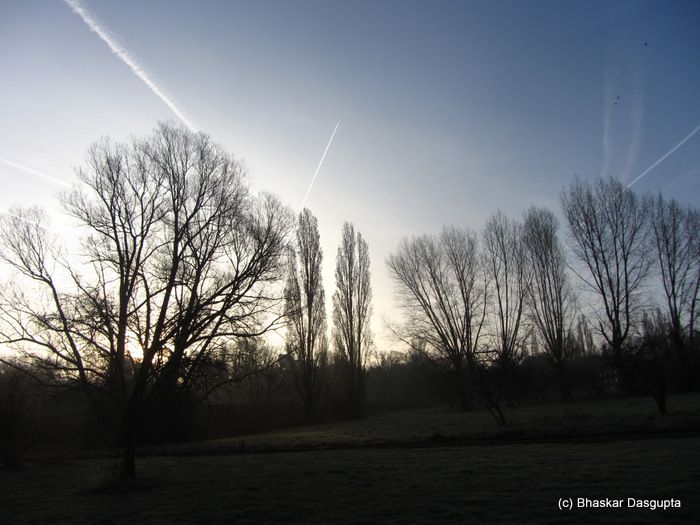 You know, the sky is usually littered with these contrails. Not good.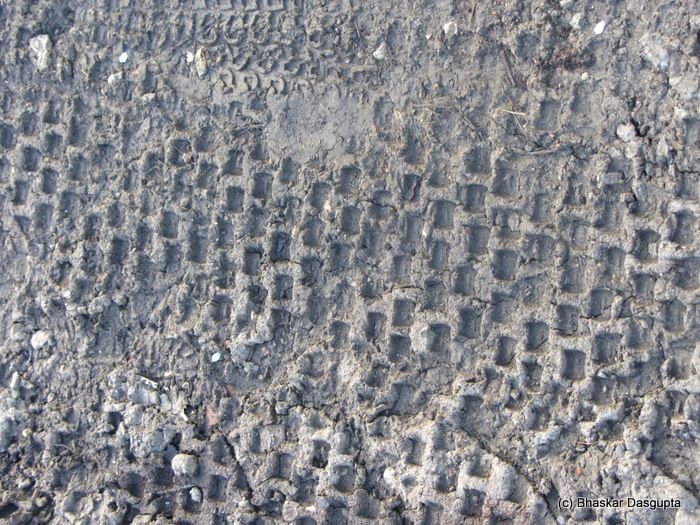 When I reached a little rise, there was this stable like structure and I popped in.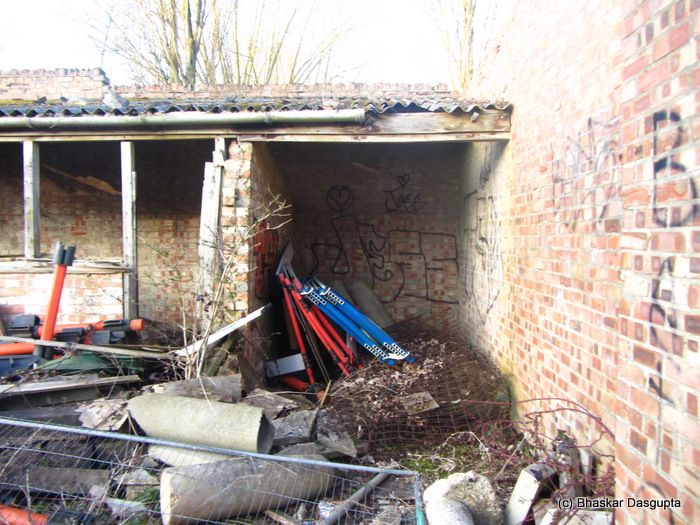 Its a mess. Seriously a mess. Just look at the following photographs.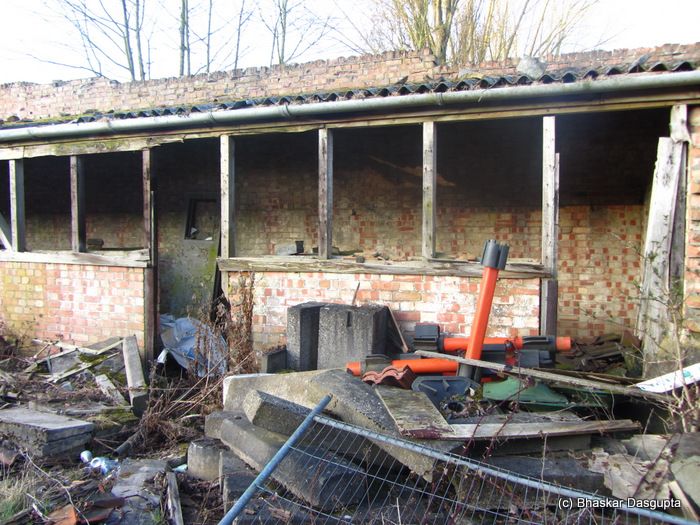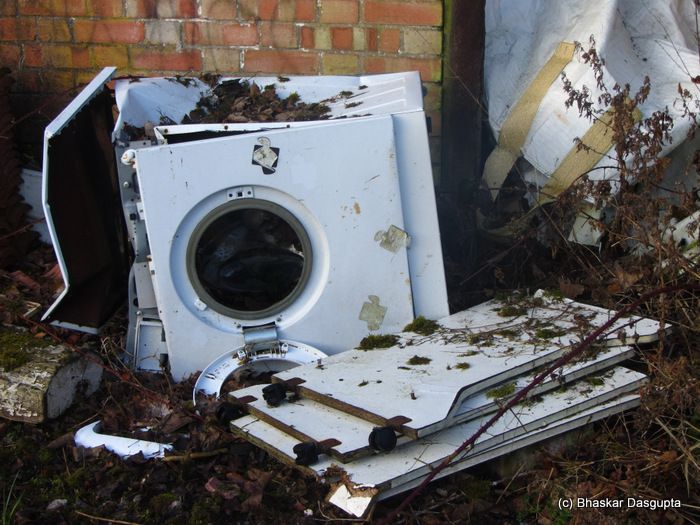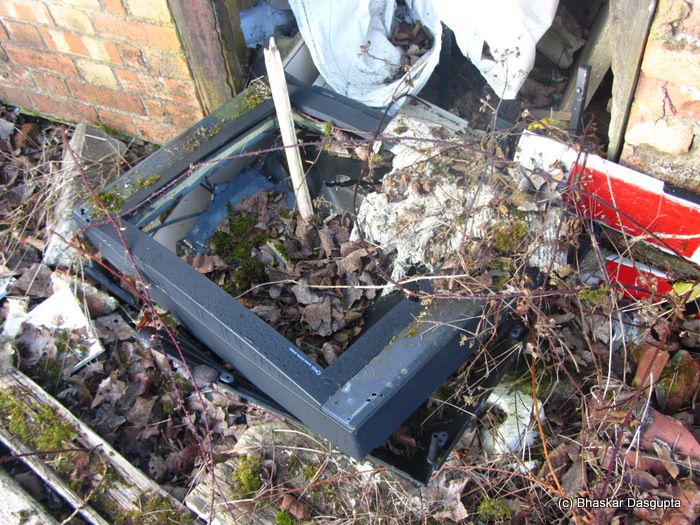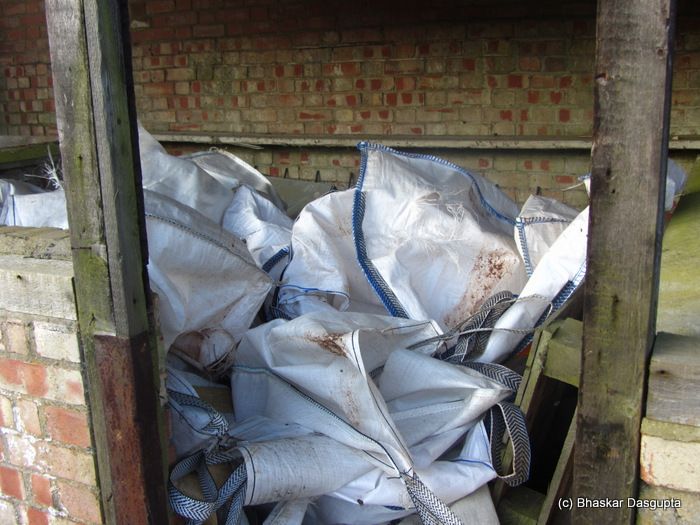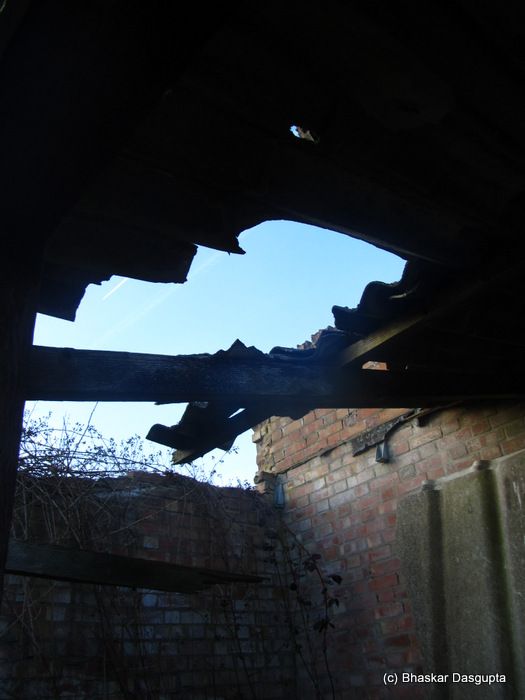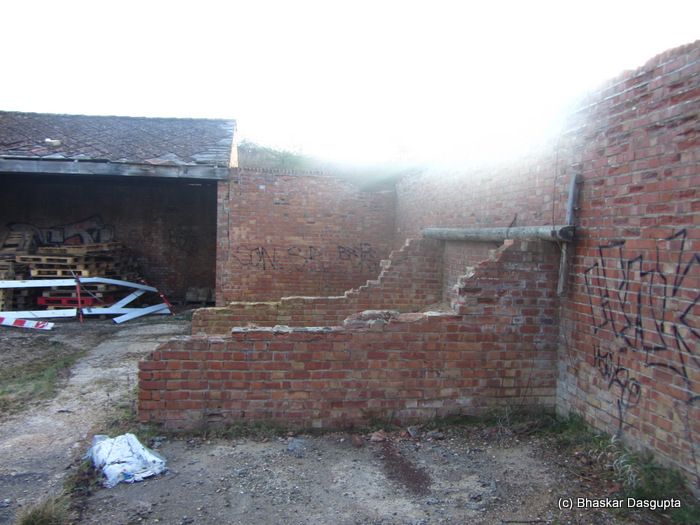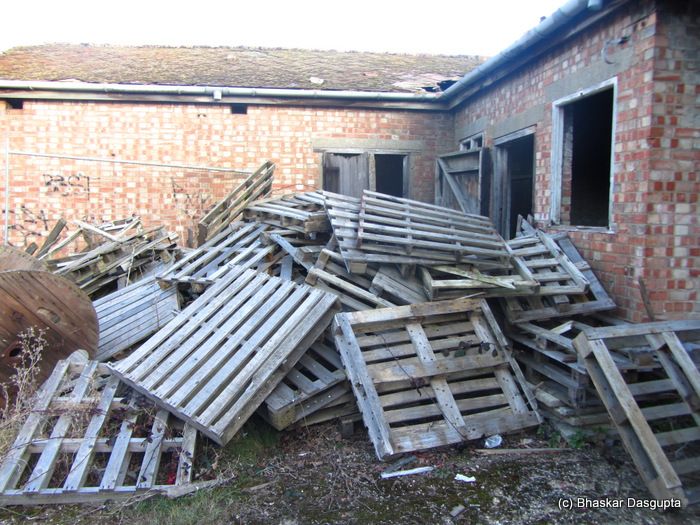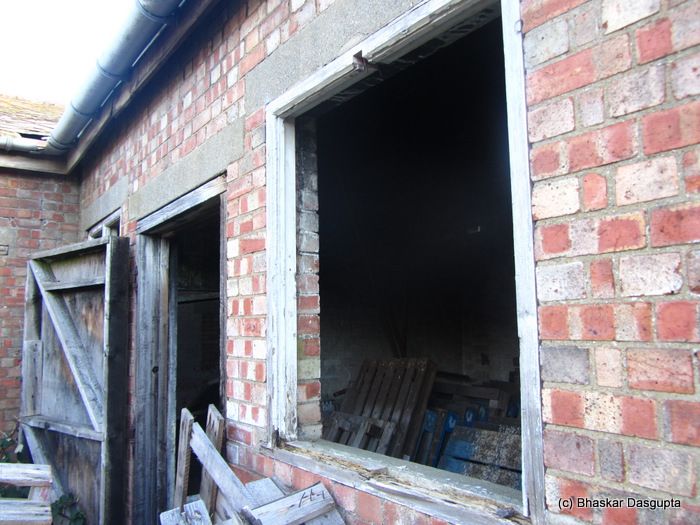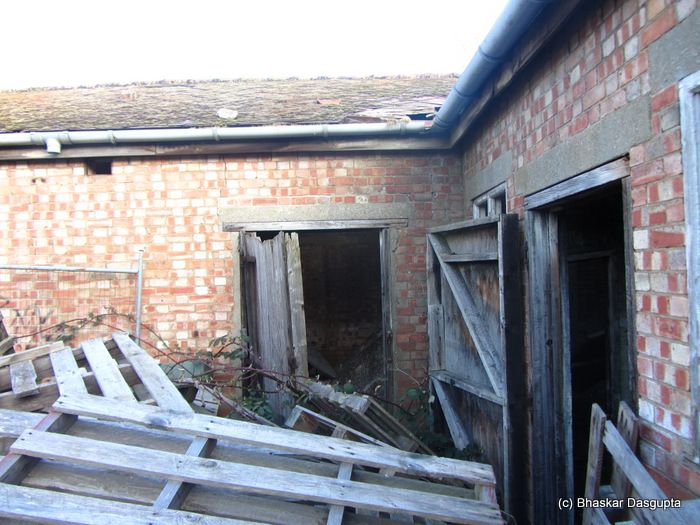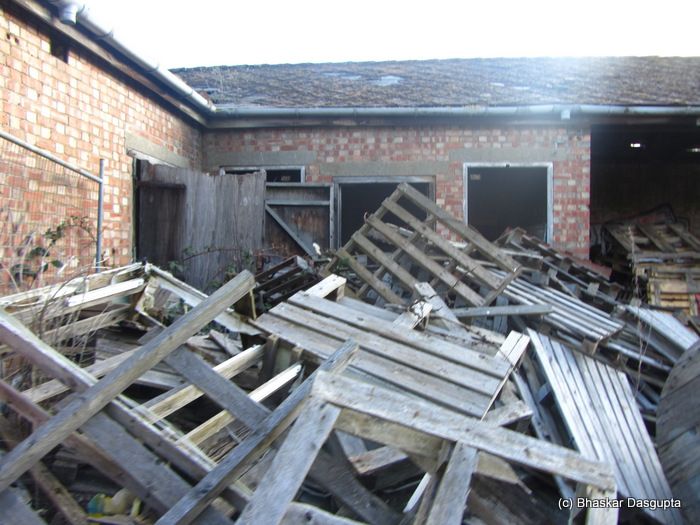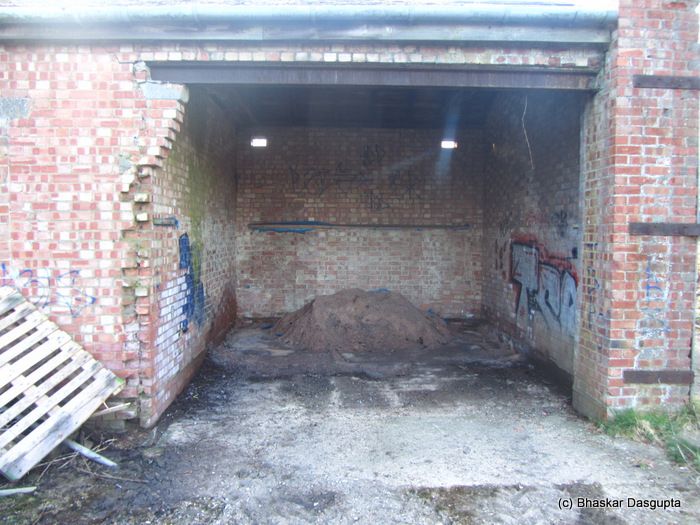 It was about 20 meters square, with these stable like structures, filled with debris, detritus and stuff that civilisation throws behind…I walk out


The roof is falling apart, the roof tiles are all manky and spread about.


I walk on…




I felt this was the saddest part. A dried out Christmas tree.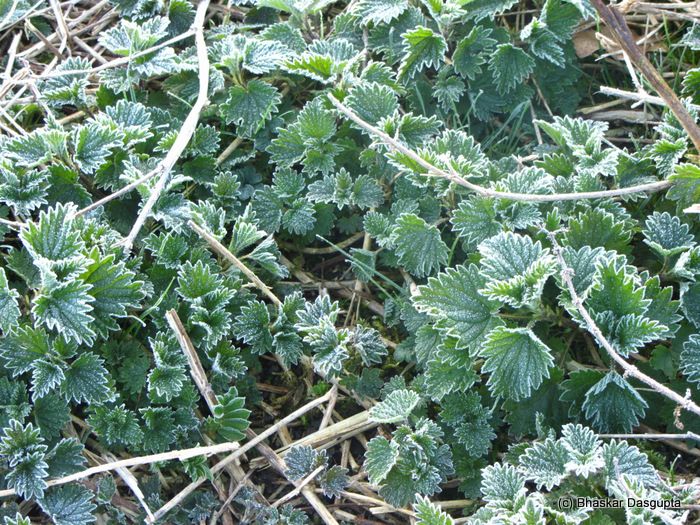 The ground was covered by these little stunted plants, the leaves were covered with frost.


Daffodils are bursting out all over the place…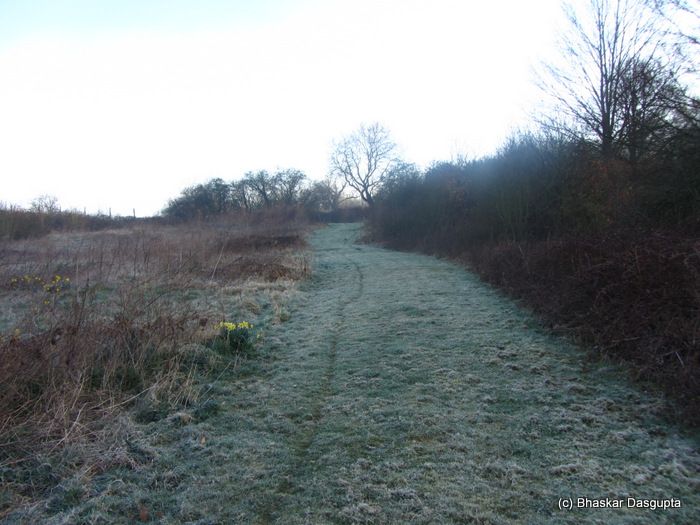 Leading myself up the garden path.




Heading into the sun…




Looking back at the pond.




A single daffodil hidden behind brambles…




A green timber house, peeking through the trees.




Rows of trees.




Ivy, climbing the tree.




Hello? what is this?


Ah! an abandoned bee hive farm…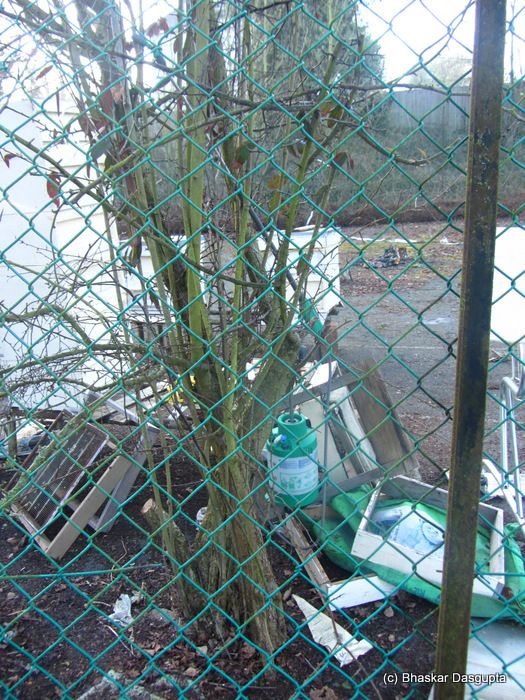 It has been abandoned now.




Sudden Bee Hive Collapse disorder or just wilful ignorance?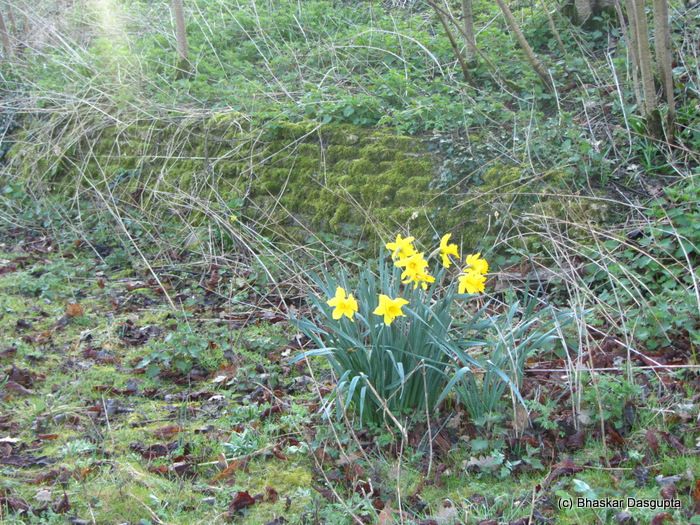 A seriously moss overgrown wall.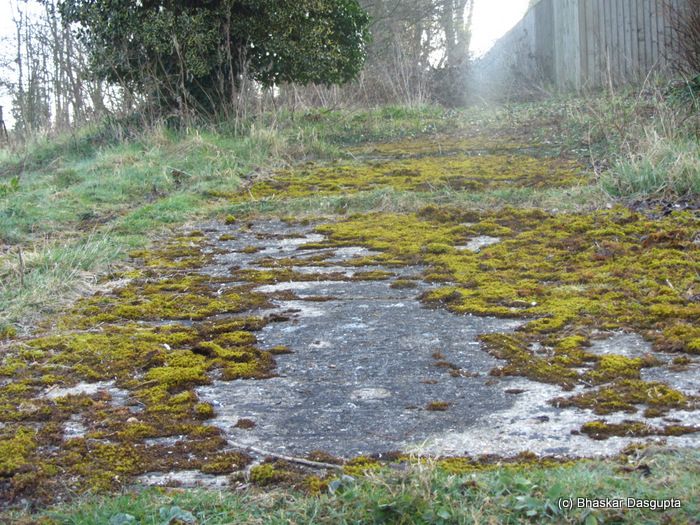 There was once a concrete floor here but now its covered with moss.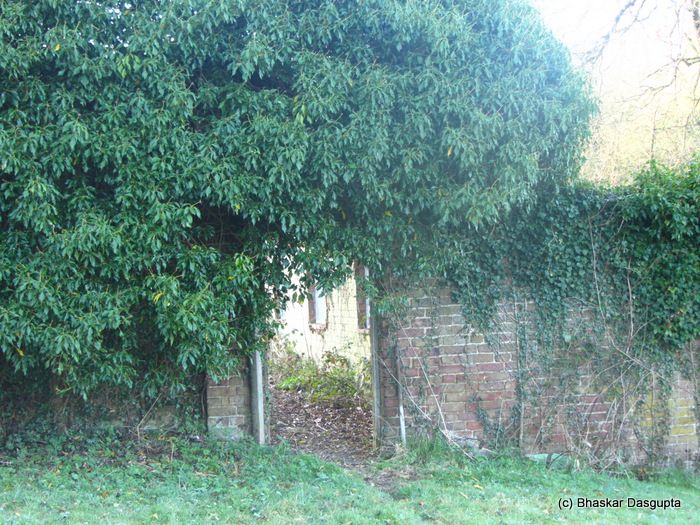 Hello? what's here?




A greenhouse?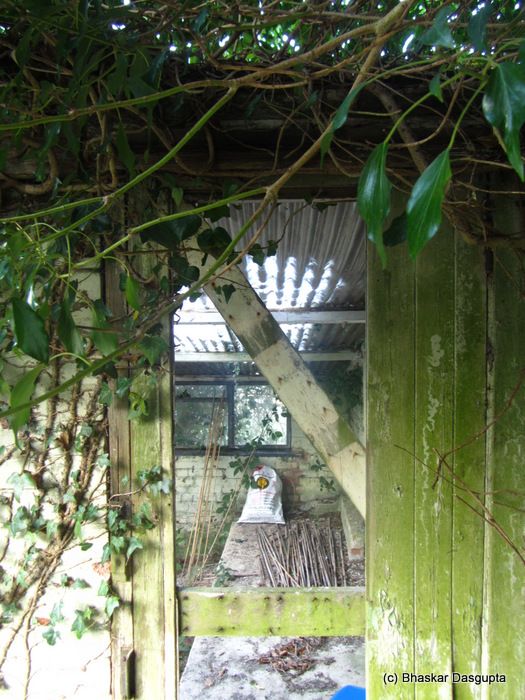 Yep, a green house which is now really gone to seed (if you excuse the pun)




I love the trees when they are all naked…




Looking at the trees and more contrails…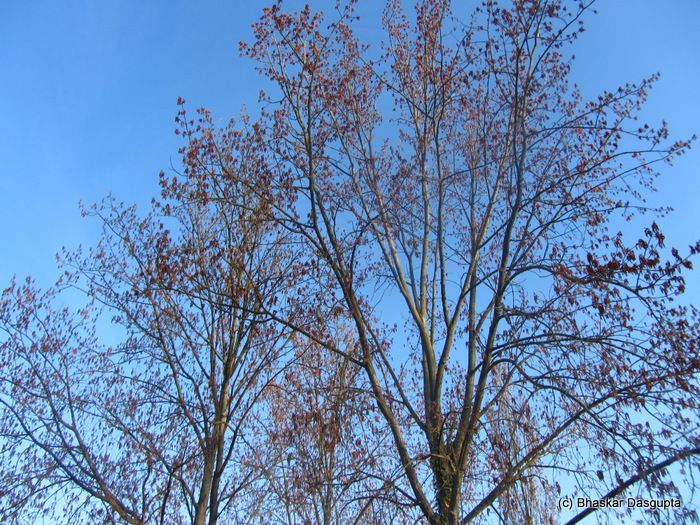 Fascinating tree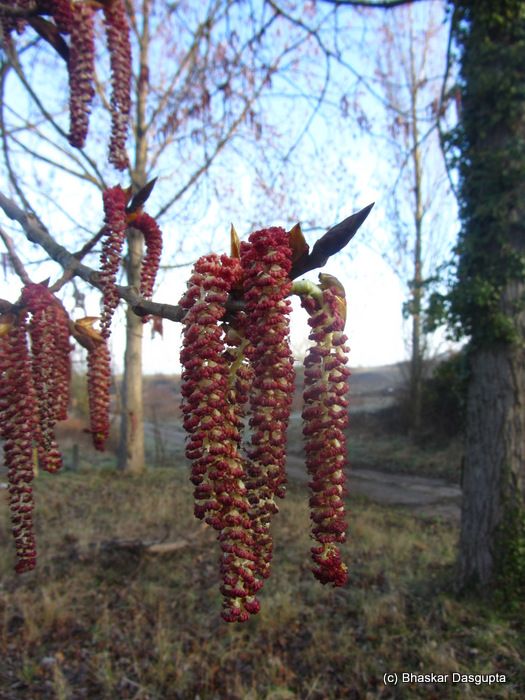 I wonder what these beautiful flowers are.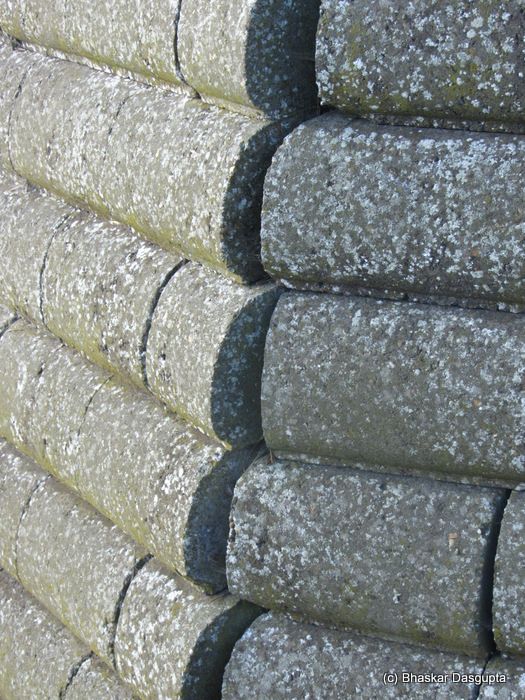 A corner of a wall…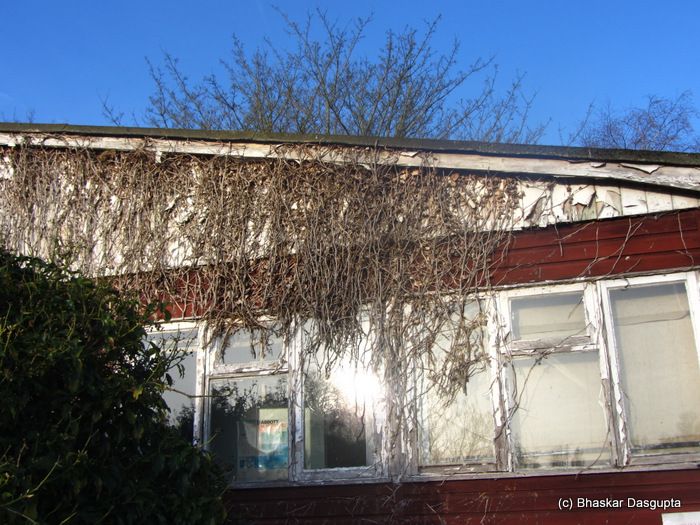 And I am back where I started, the rather sad looking building.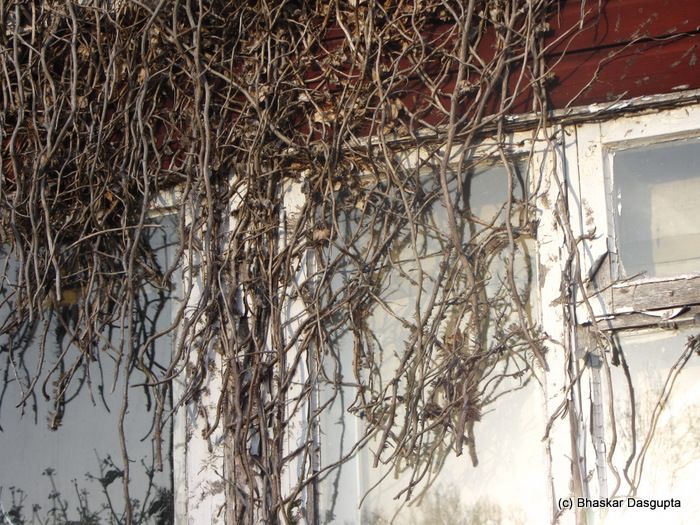 The windows are covered with dried ivy.




You can see the ancient ceramic insulators which were used to pipe electricity. I finish the walk, climb into the car and take off…