So we decided to go off to Windsor to see the queen and her doll's house, again. And have a picnic.
We run around each side of the Jubilee fountain.
Running like greased lightening.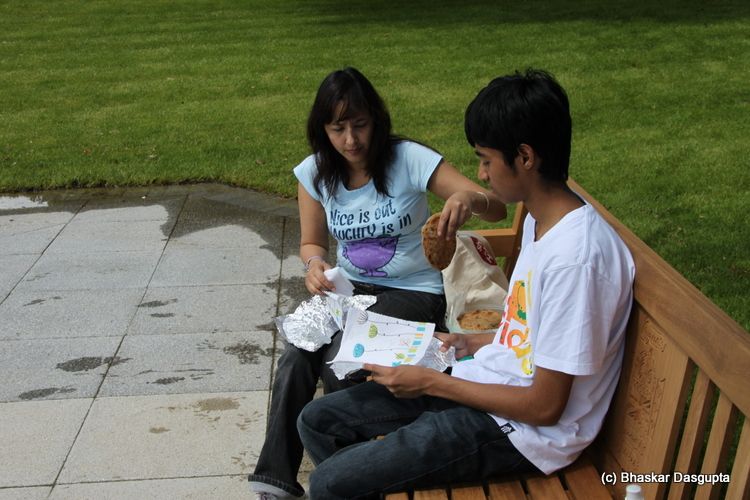 a giant ferris wheel on the side


Planes taking off from Heathrow




Posing for Proud Daddy…


Interesting maze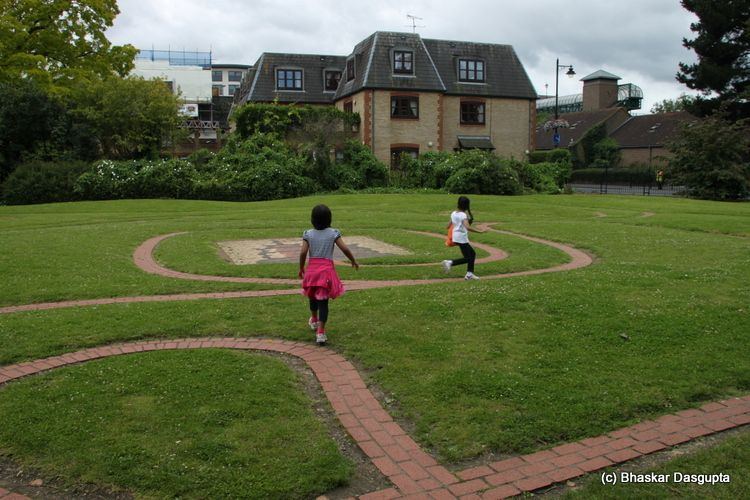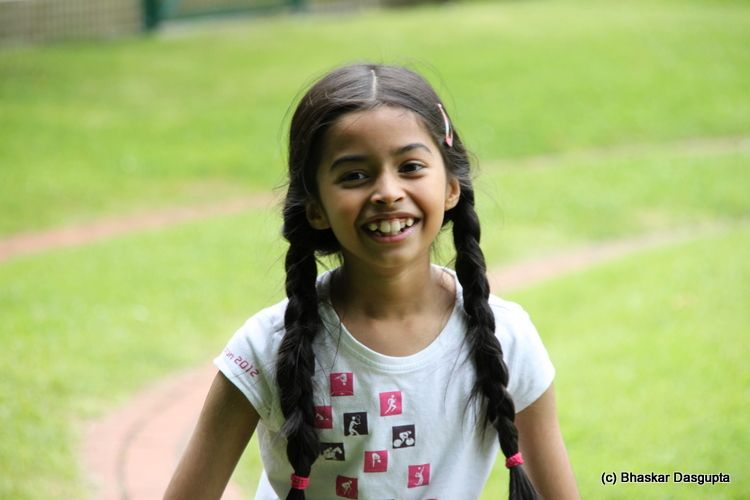 We are happy, mouthful of teeth, laughing away, running around the maze.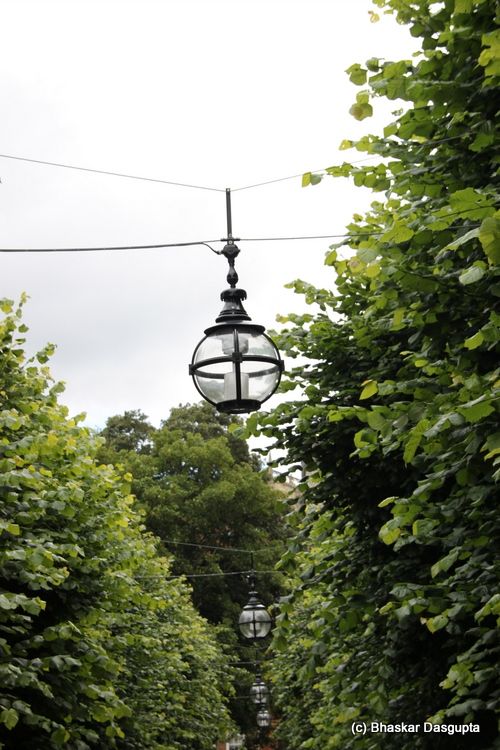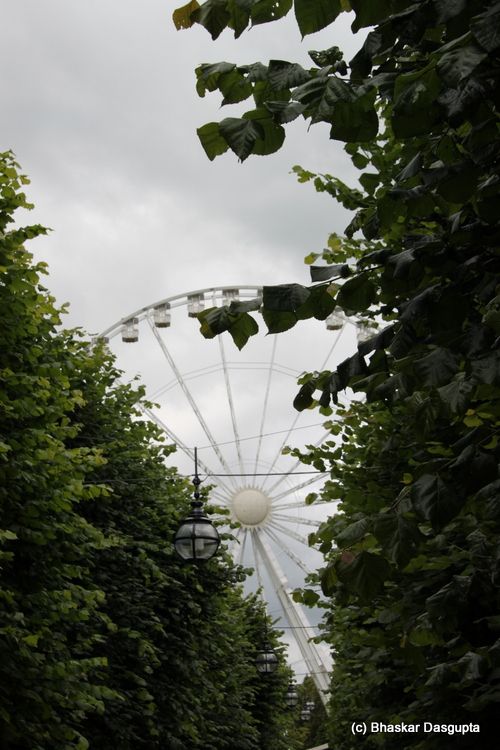 Stuff you see between the hedges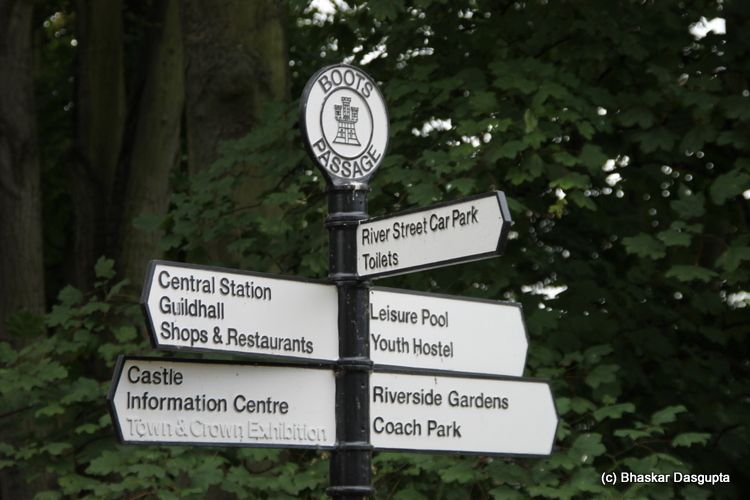 Directions in the Boots Passage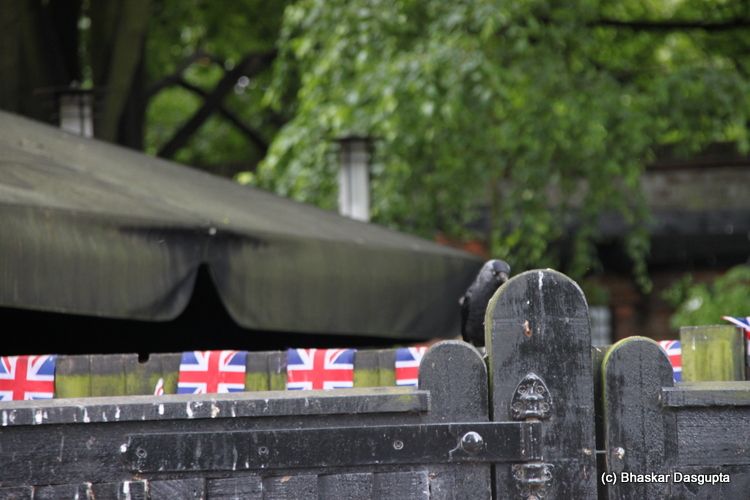 Running up the passage




A tiny set of stairs…moving into a warren of houses.


Some of the masonery faces are hilarious…


flags galore in the ticket office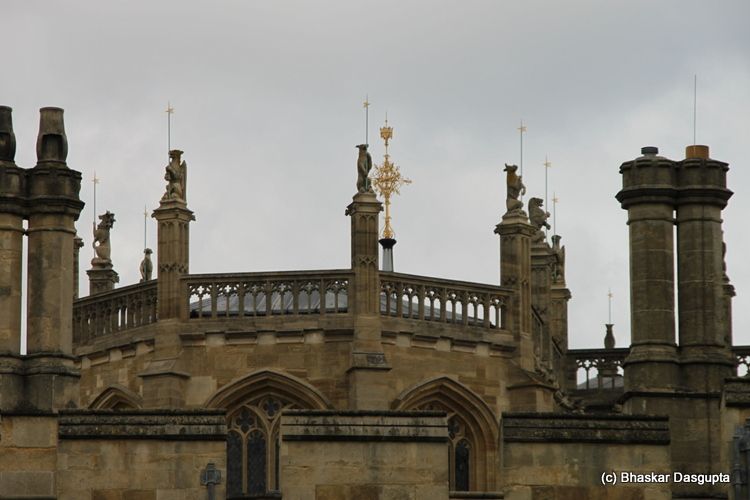 Poor beasts, condemned to sit up there for eons holding those poles.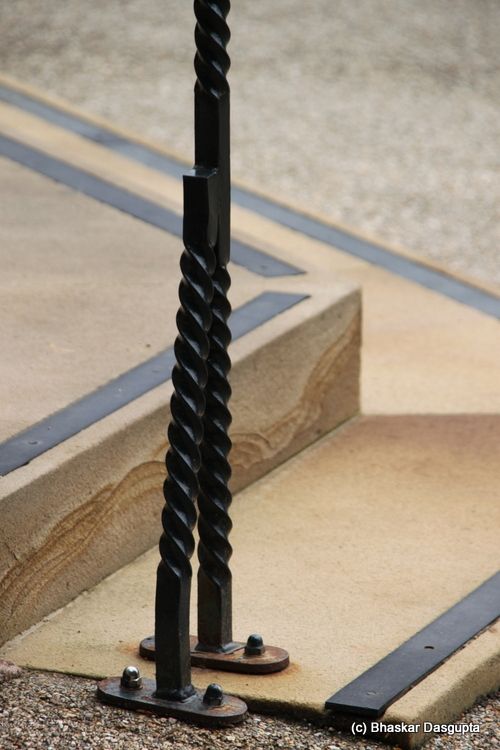 A railing, with support for itself.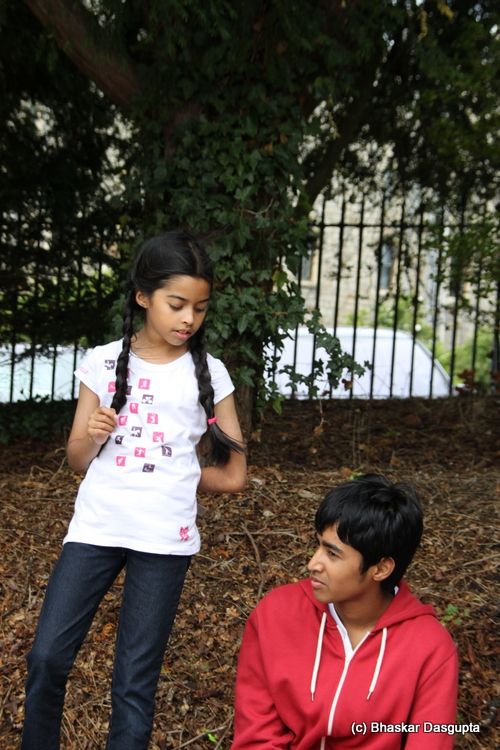 I am telling off dada…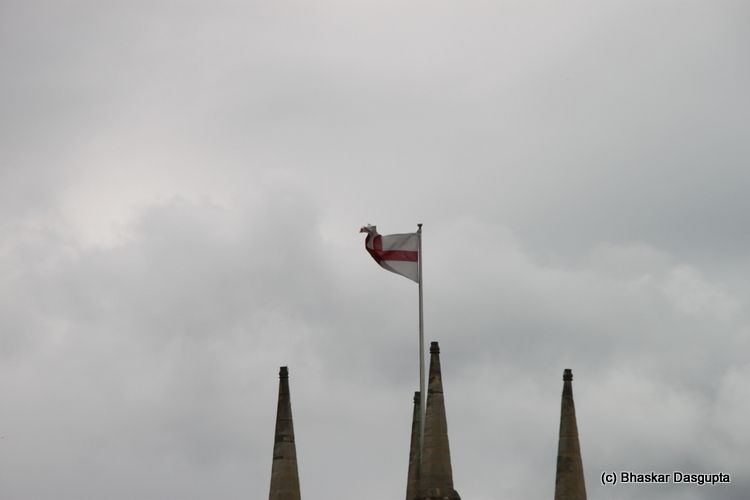 The queen is in residence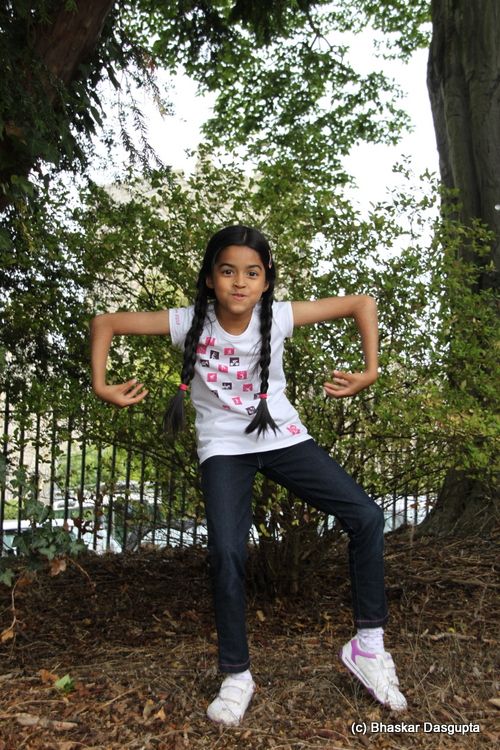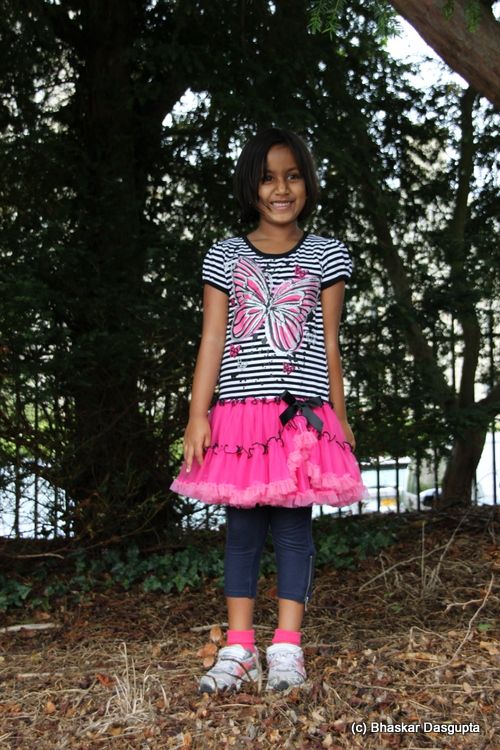 Two cheeky monkeys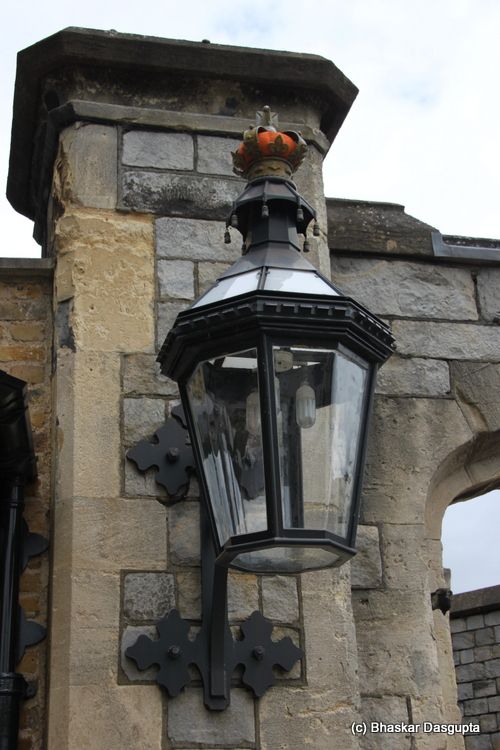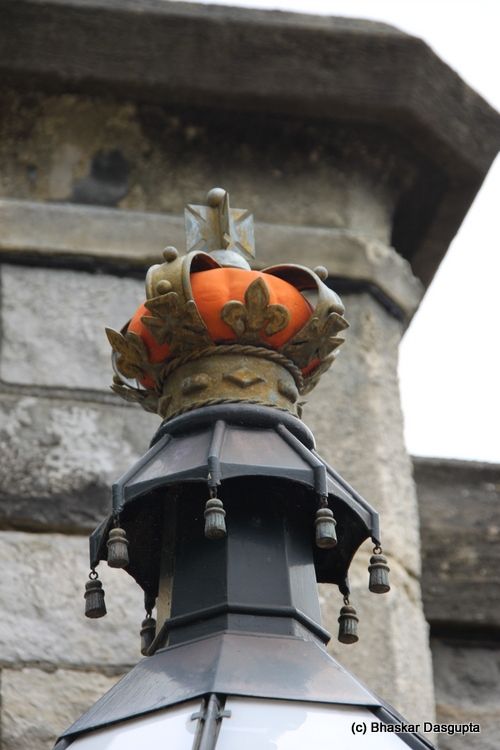 The lamps here are beautiful…and I still couldn't figure out what was the orange material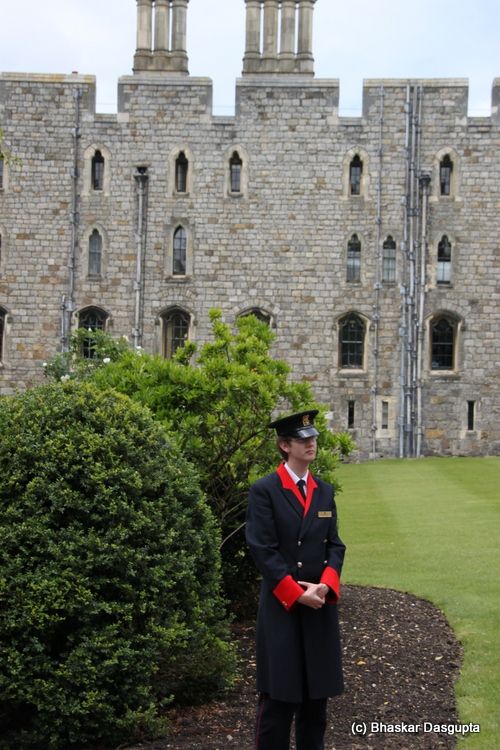 An arrow slit…inside and outside


Two warriors…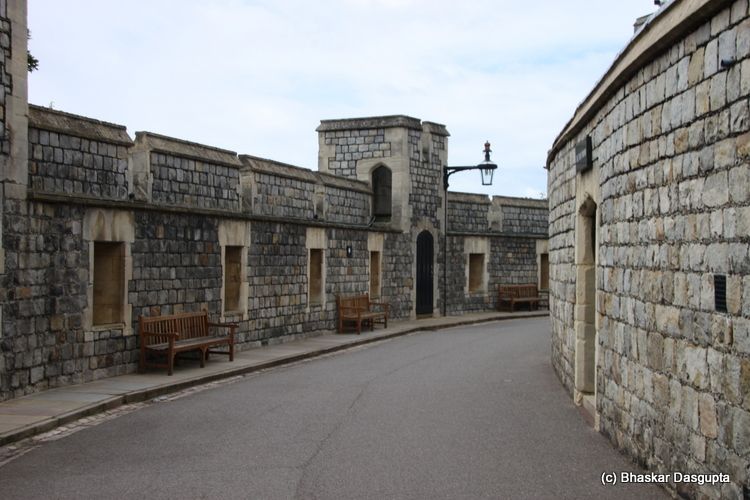 A little guard tower




A guard room…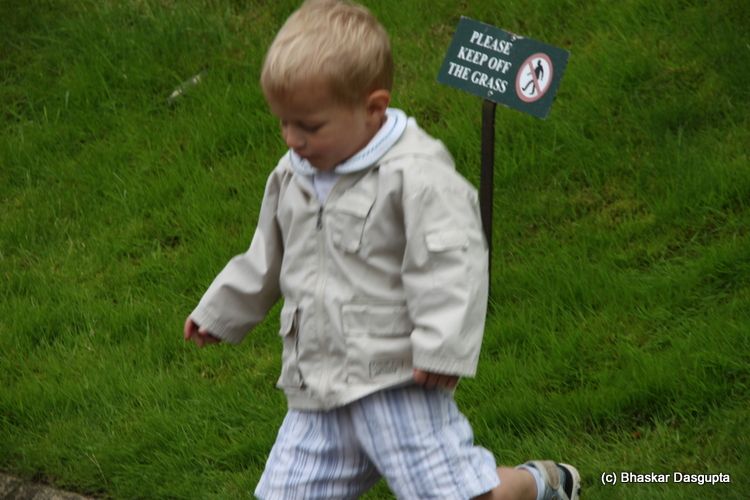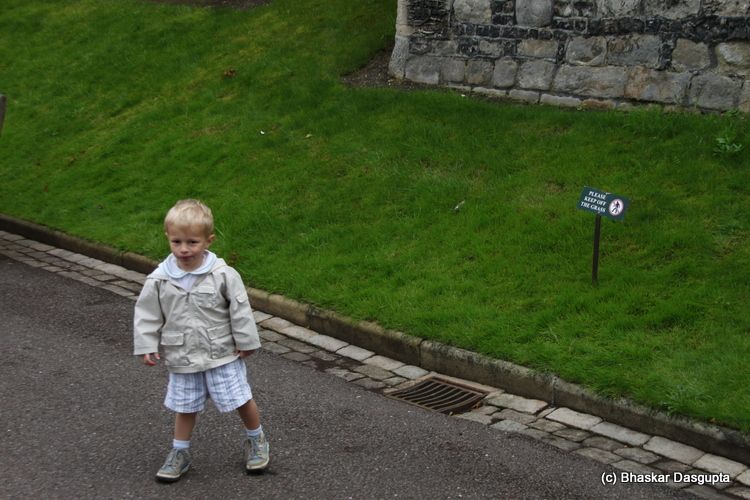 That child is disobeying rules inside the castle? That's brave!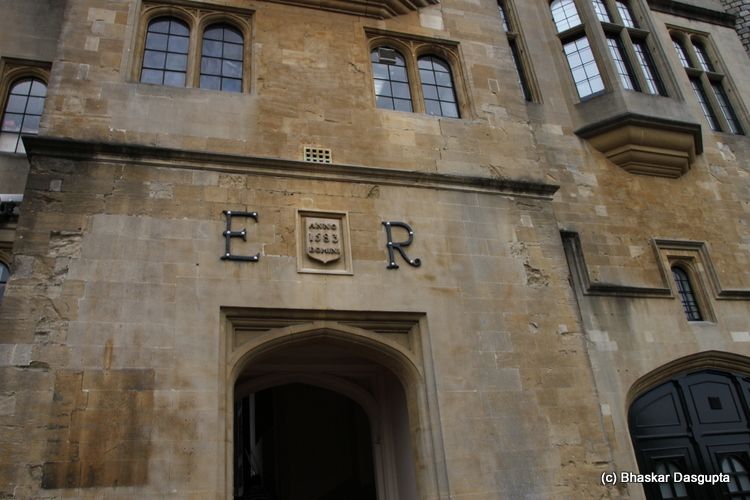 Presumably this is where the queen enters.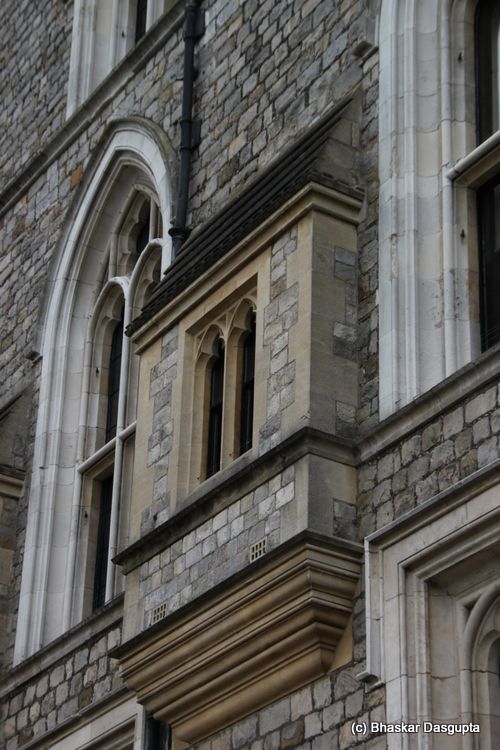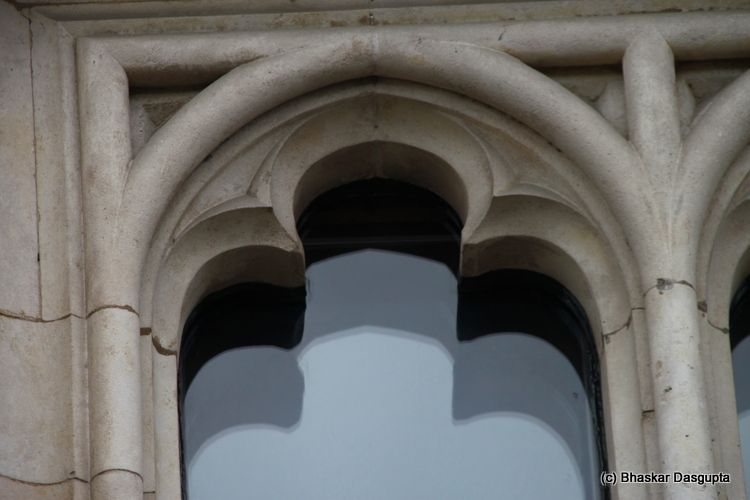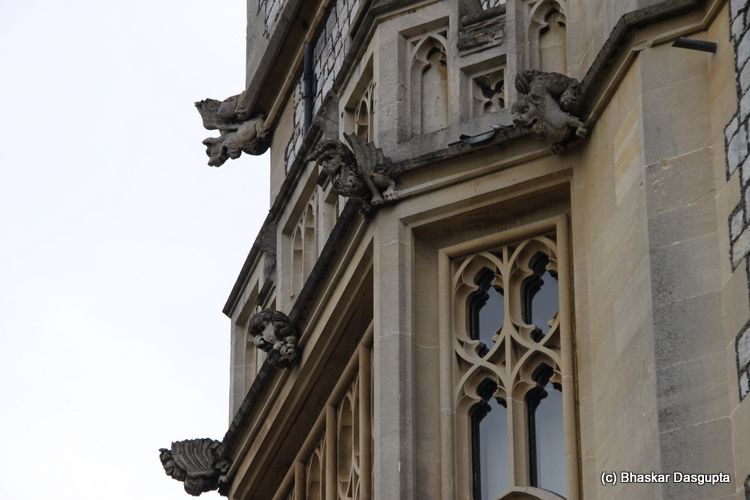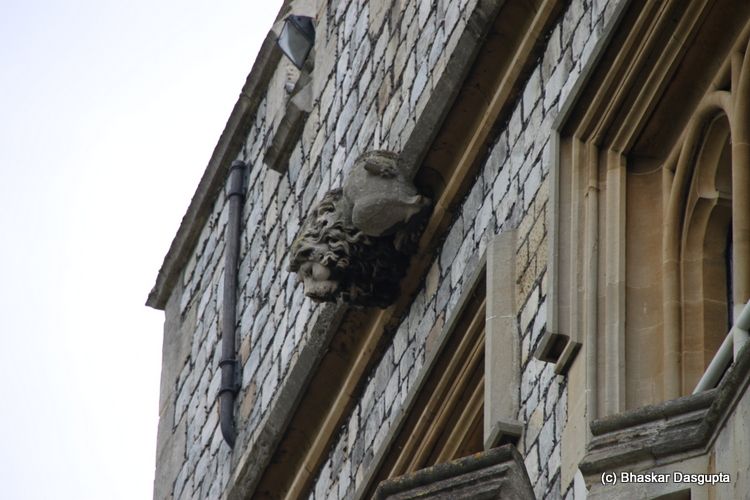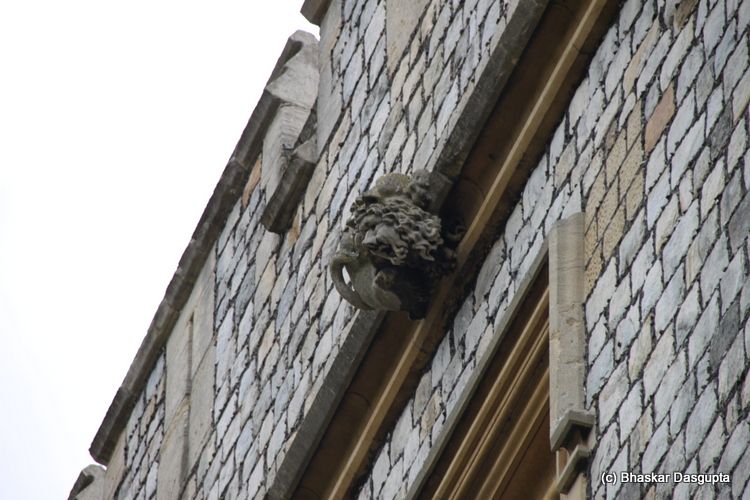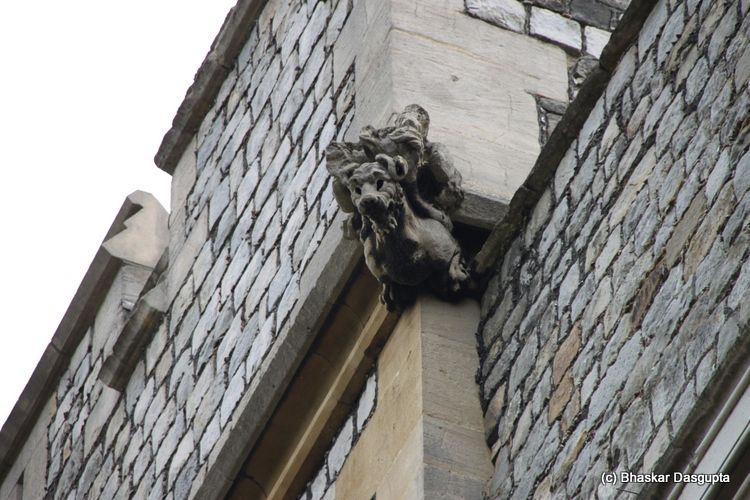 Lovely windows and mason faces, really wonderful stuff…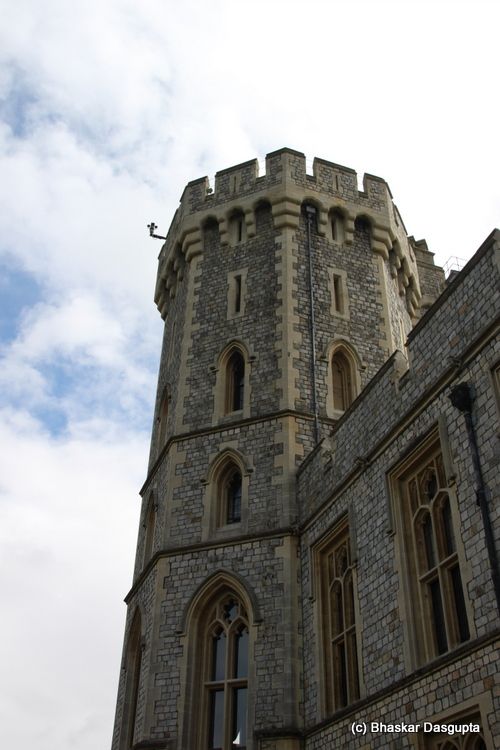 Waiting to enter the Queen Anne's Doll's House..




That is one suspicious look…


Even the drain pipes look good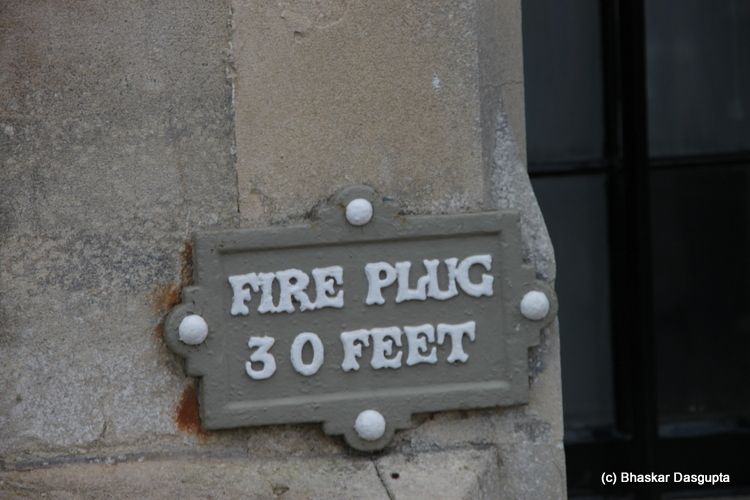 I wasnt sure what the distance signified, that the fire plug is 30 feet away? or what?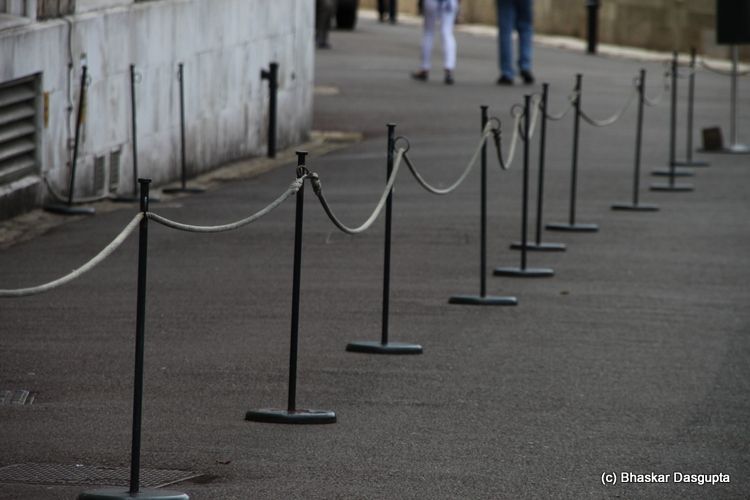 Boundaries, one with rope and other with grass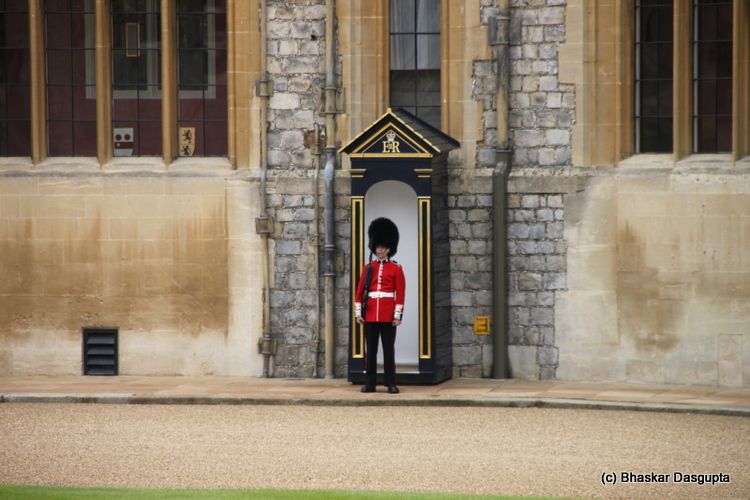 Now I dont remember who this worthy is..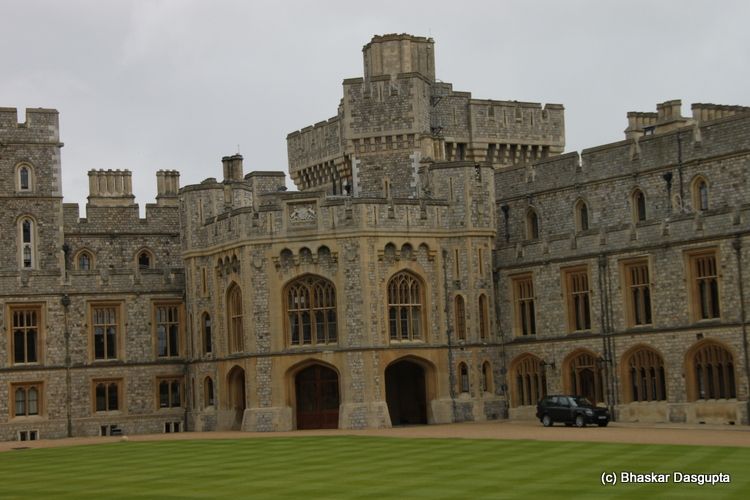 Very beautifully carved and maintained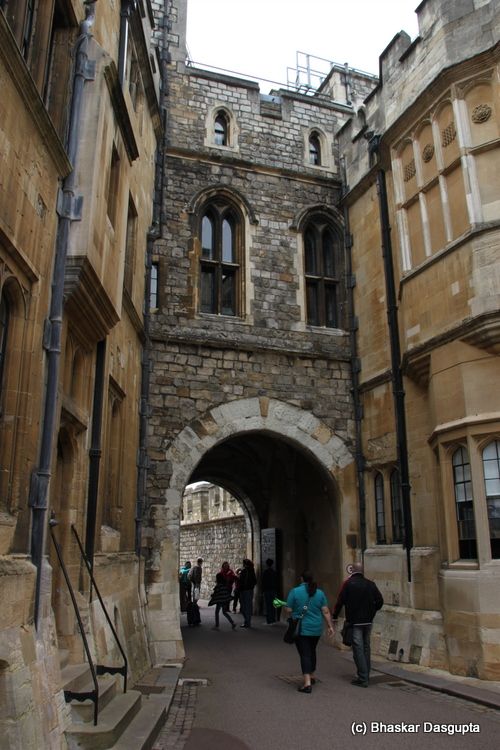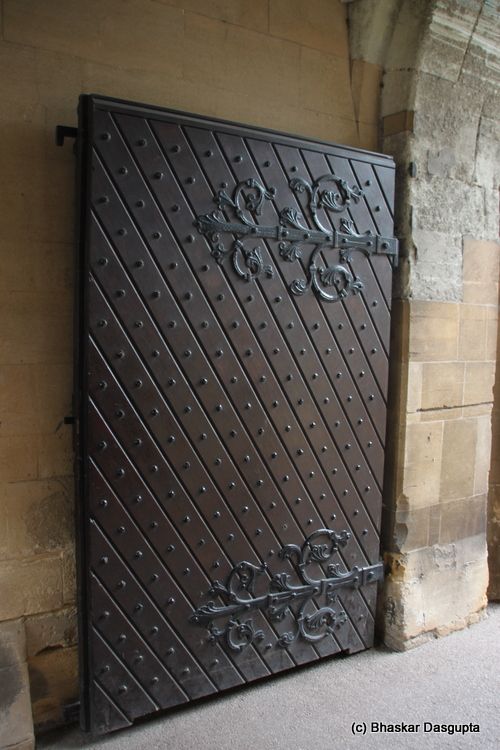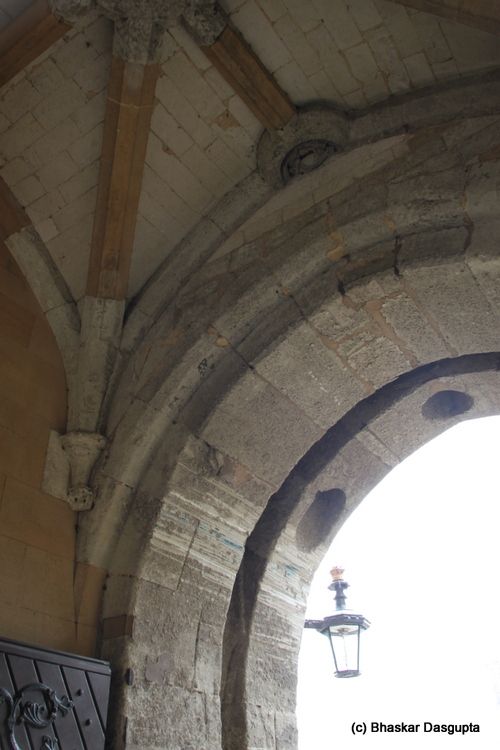 The exit gate, lovely wood and stonework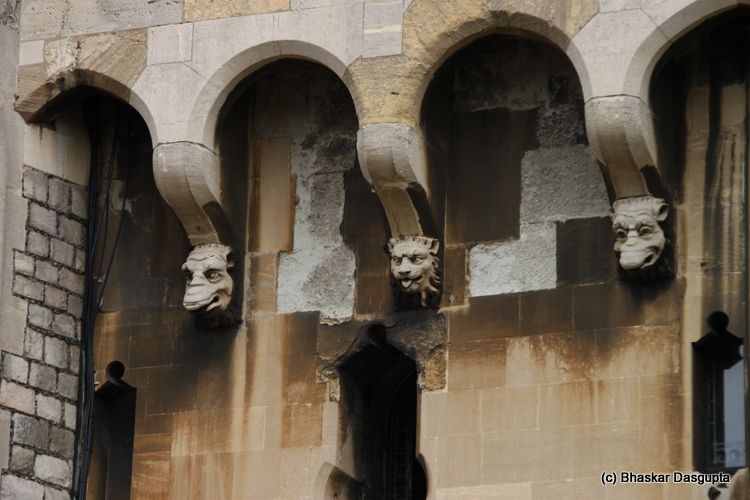 Some really ugly faces there, lol


Rows of windows and curved ropes…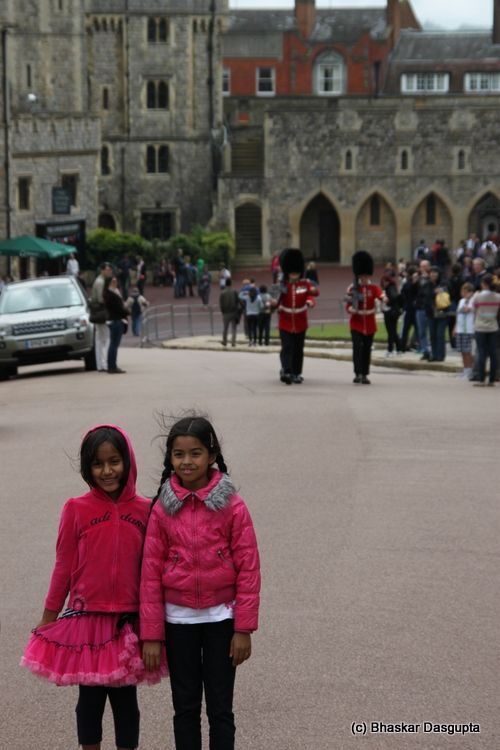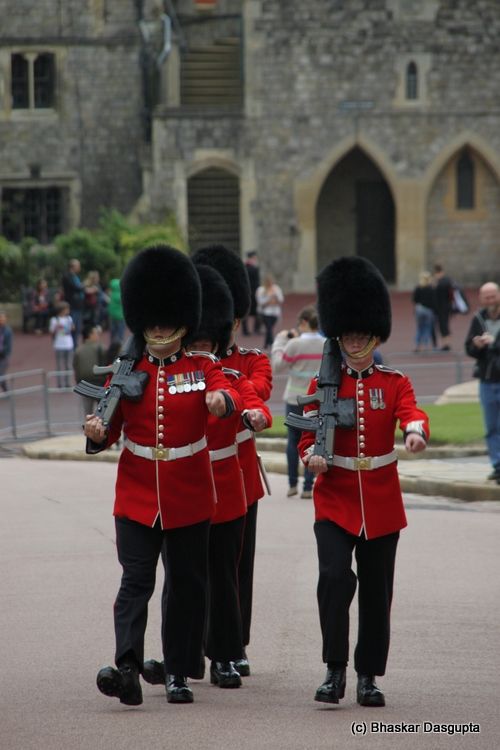 Pink and Red folks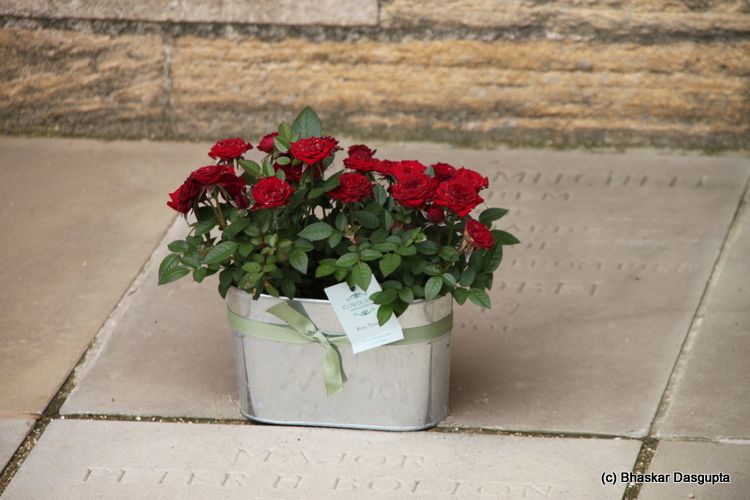 Brave soldiers who died fighting for their country…gravestones outside the chapel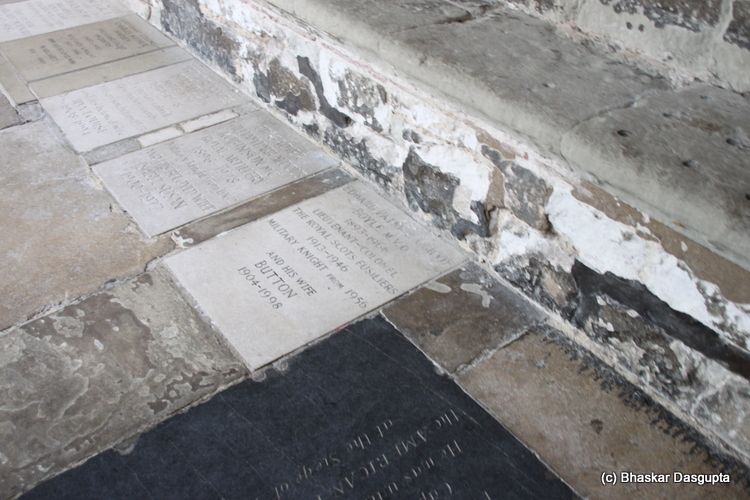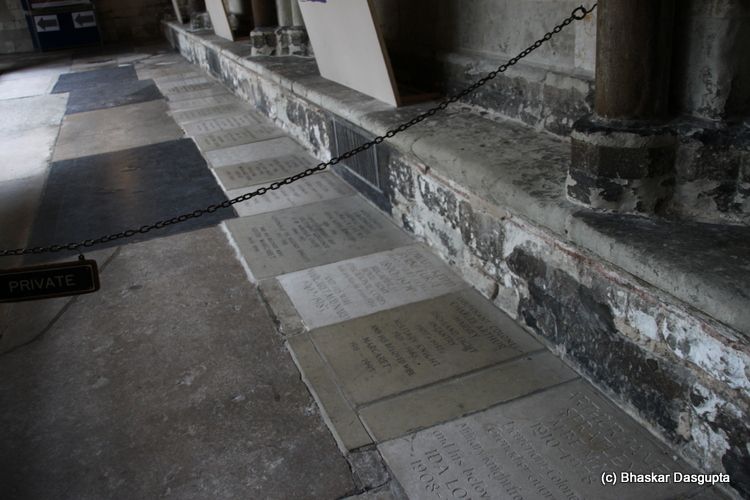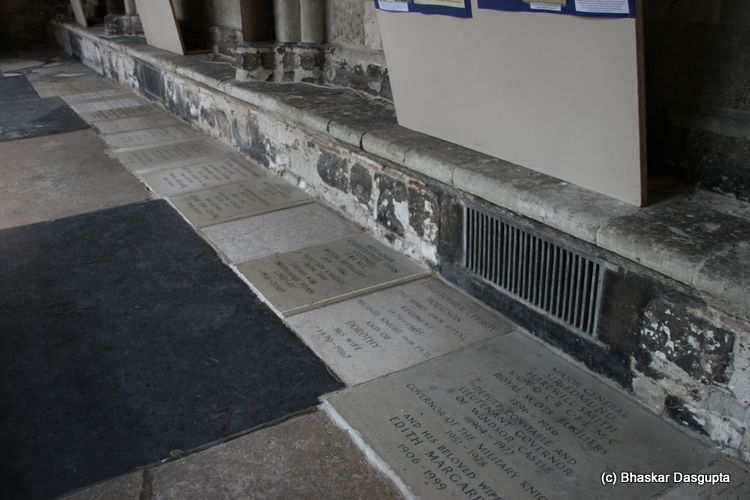 Other soldiers and members of the Palace staff who are buried here..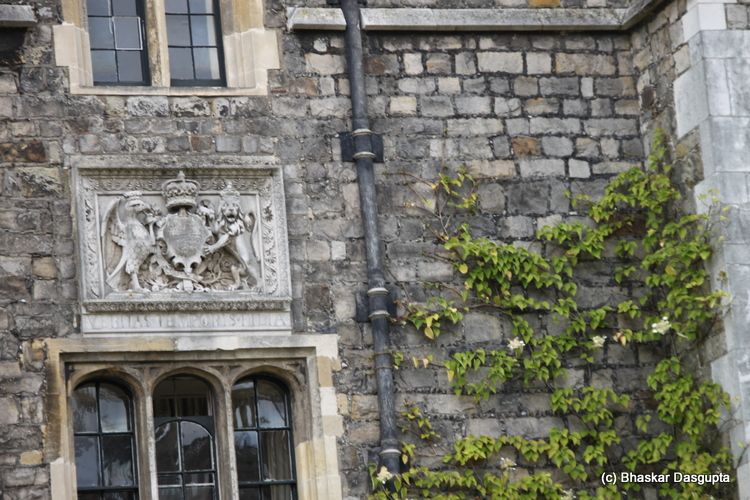 The Royal crest, drainpipes and creepers..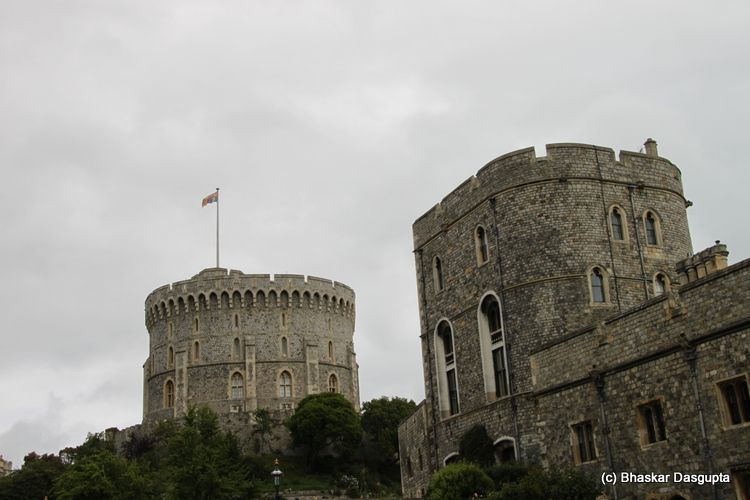 Looking back at the middle tower.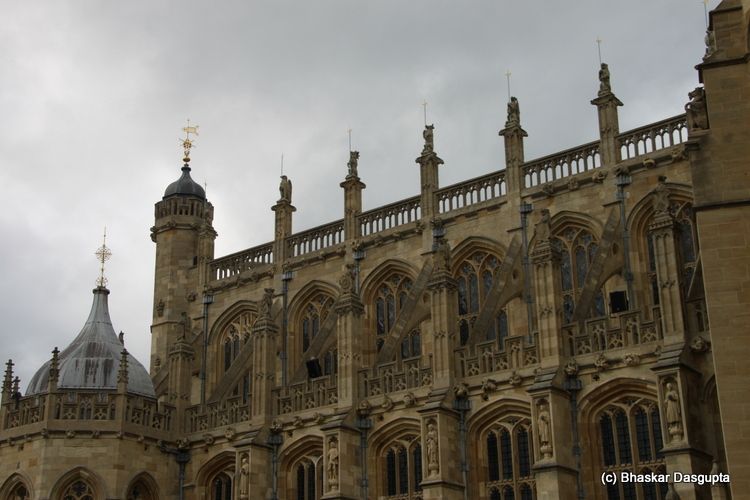 I feel so much pity for these soldiers, just look at his face, I am sure he is wondering, what on earth did he do to deserve this? Poor chap.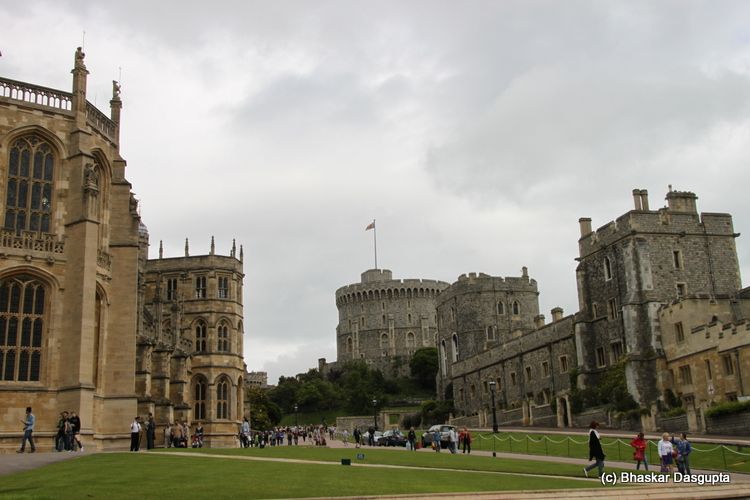 Two guardians of the British Crown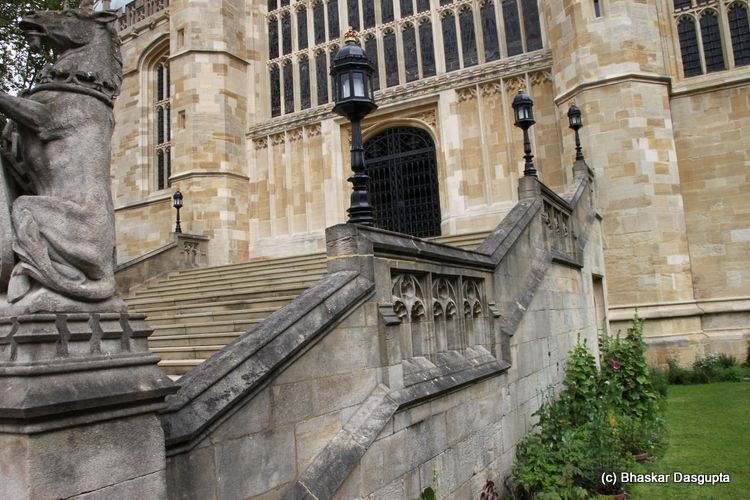 The royal entrance?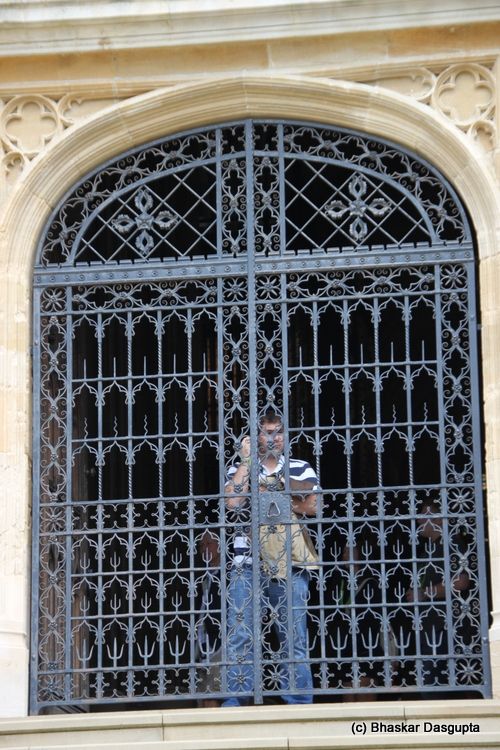 Somebody has been locked up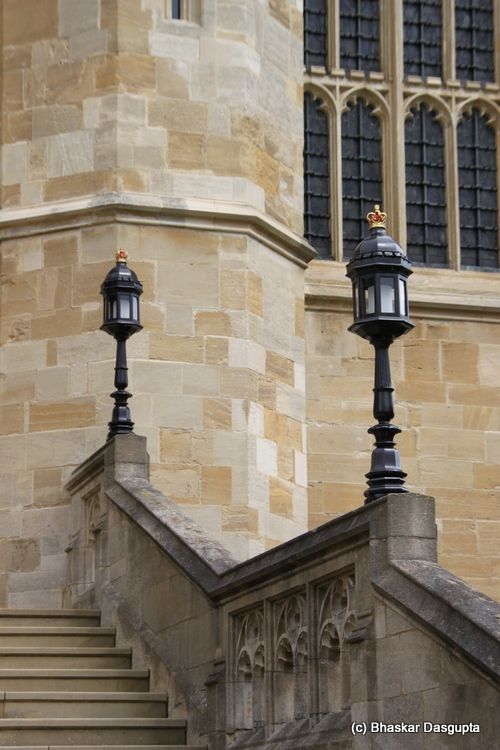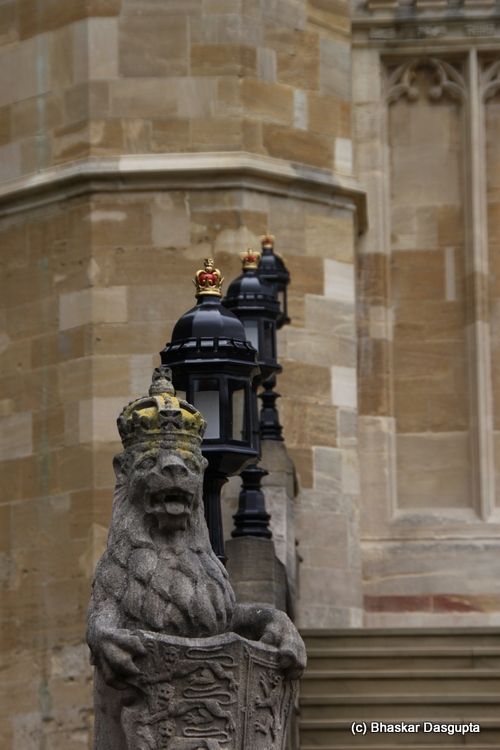 Stairs…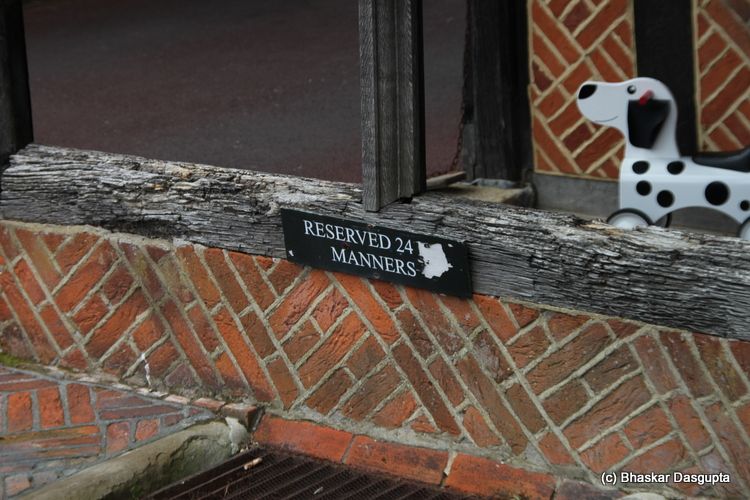 Capturing a worm..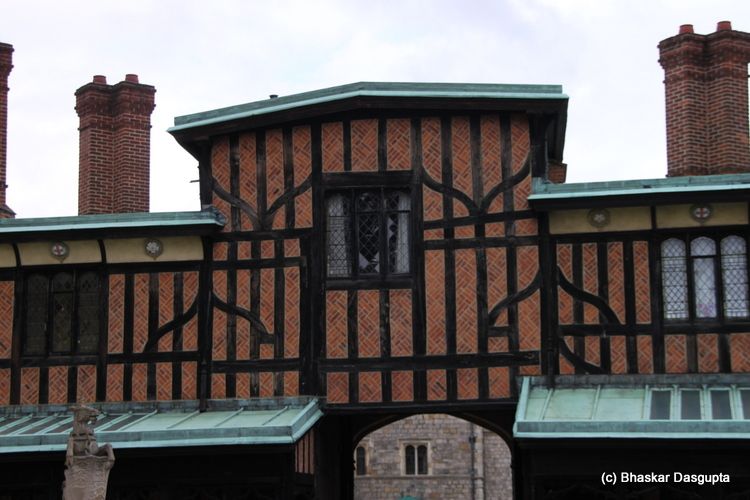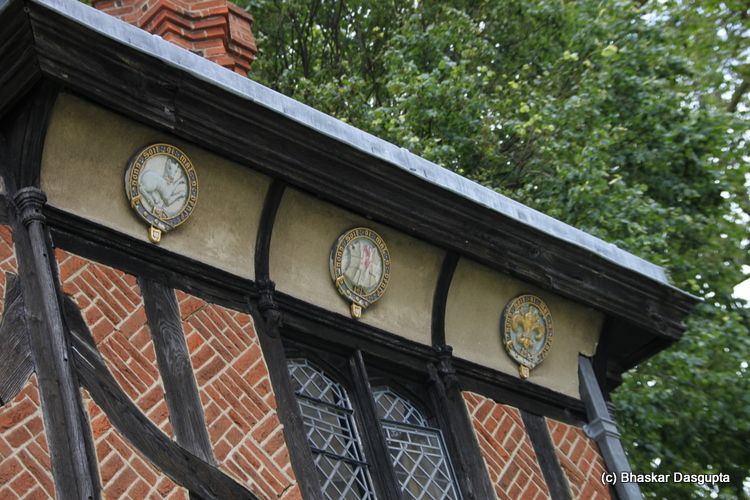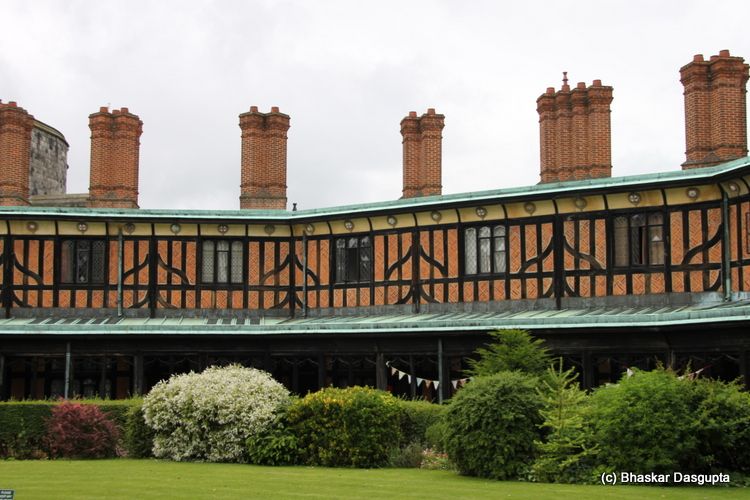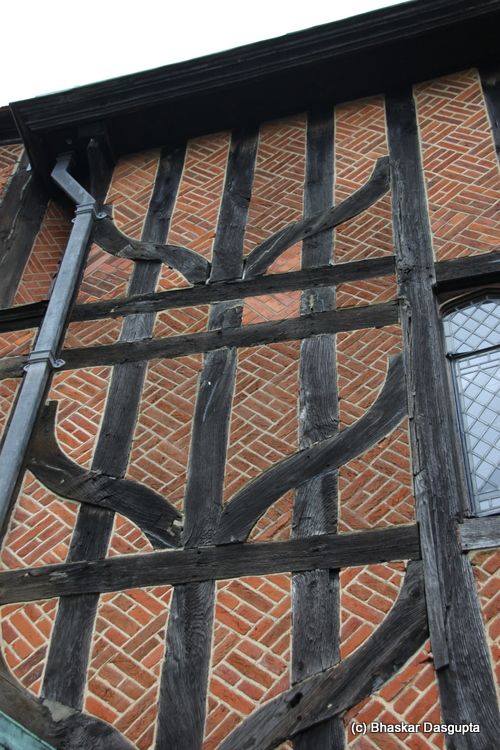 Some exquisite brick and wood work..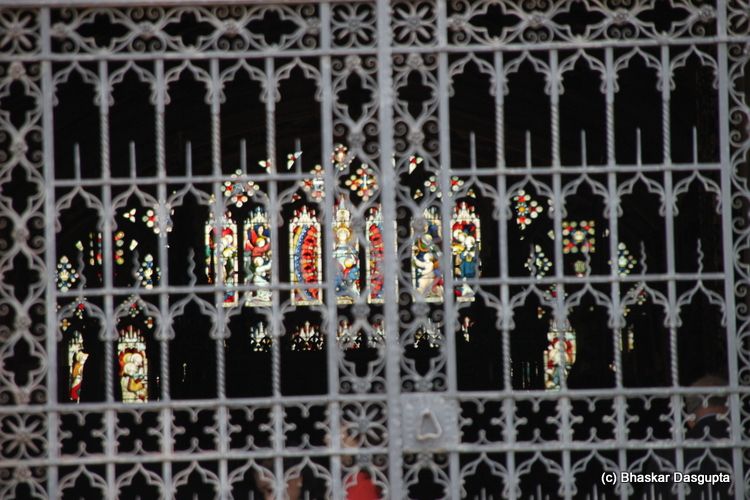 I wasnt allowed to take photos inside
, that's such a shame, there is so much to be photographed inside..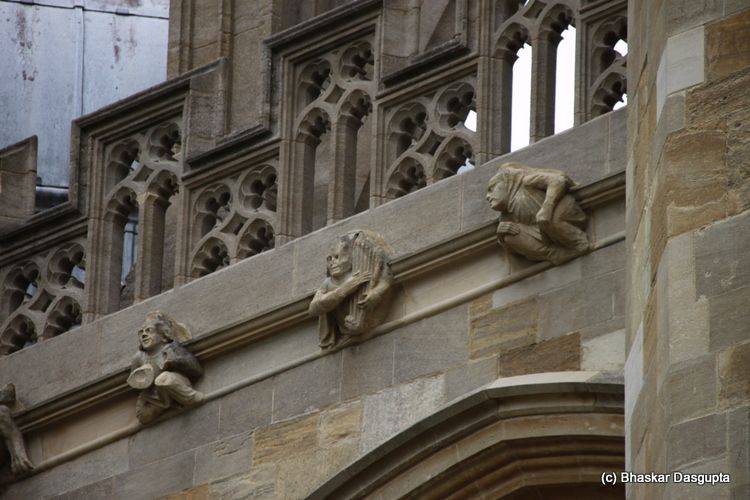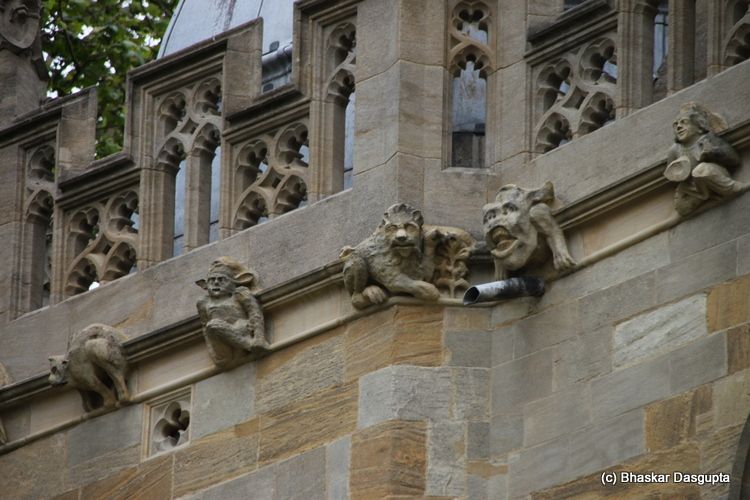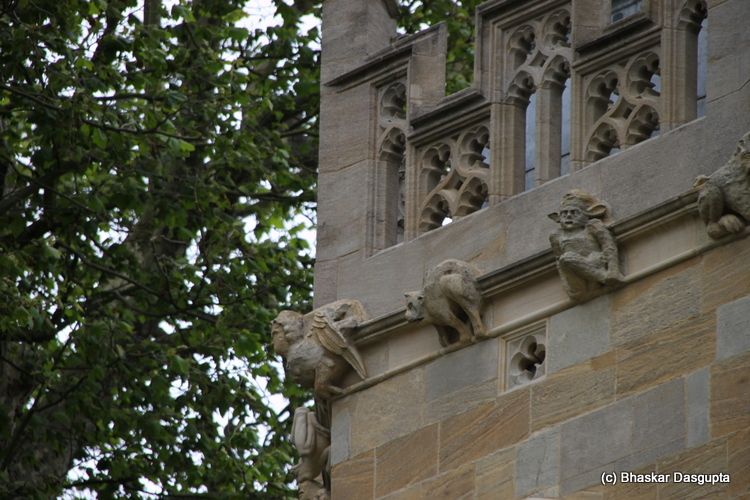 The masonery faces are just amazing…monkeys and strange animals..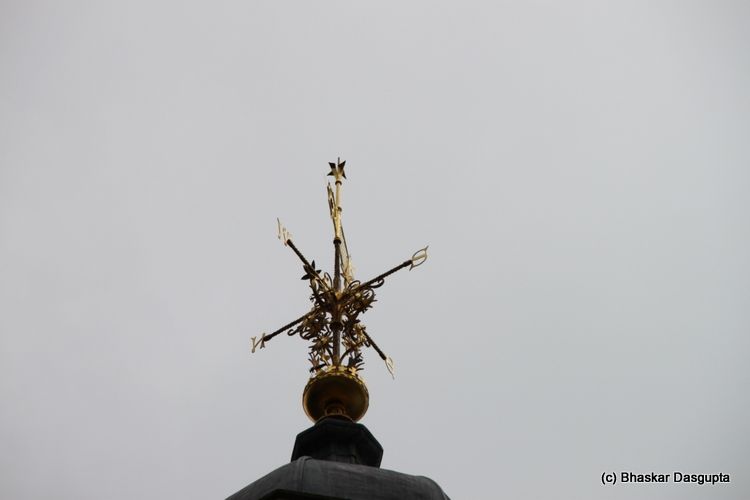 The weather vane..


Another view of the chapel outside.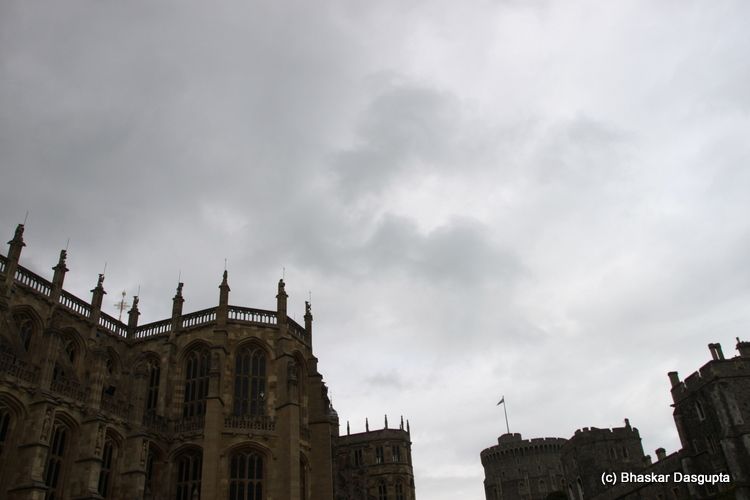 Its getting dark and the planes are taking off



And then the heavens opened up, really really started chucking it down…we decided to leave and swing by Stonehenge..