I come out of the Church of Learnings and see two book shops, wonderful place.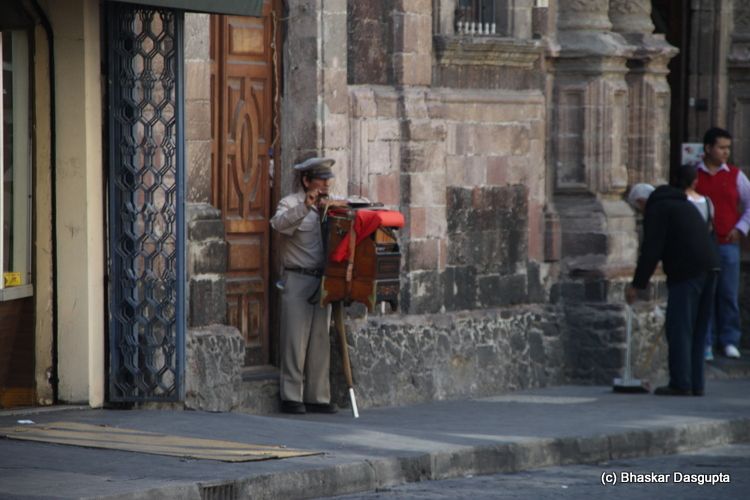 And then an organ grinder. What's with the uniform?
Brilliant railing..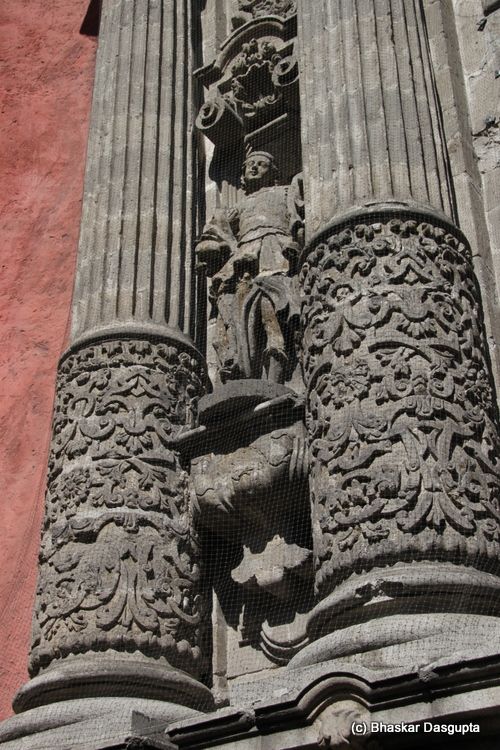 Some of the columns are lovely..
I trundle down..and see the church nearly falling over into the street.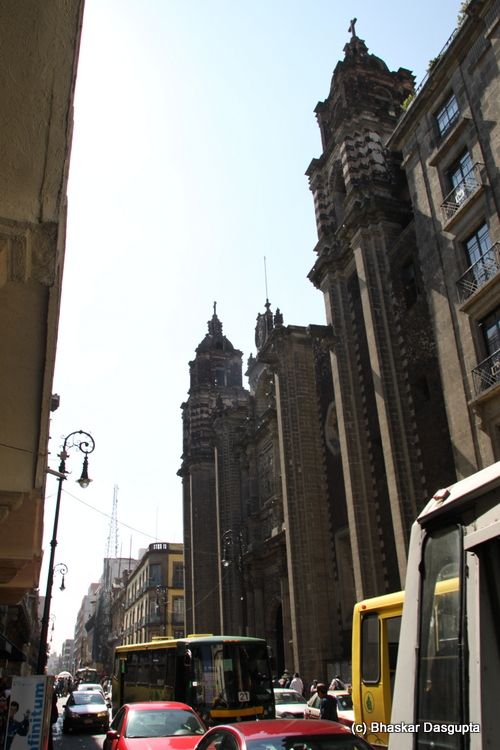 Seriously, check out the lean of the building
The bell towers, strangely enough, are in the corner of the buildings. In the front
the facade, as far as I can see from the various churches, is the common pillar and richly carved panels with statues.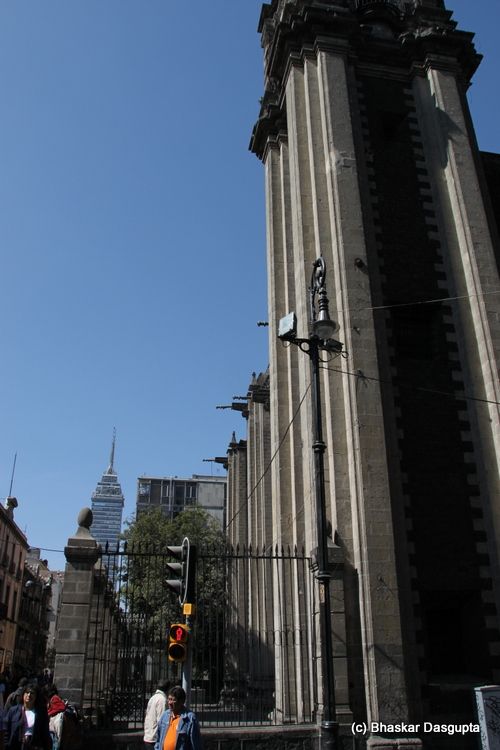 I turn the corner and see the pillars of the church again leaning out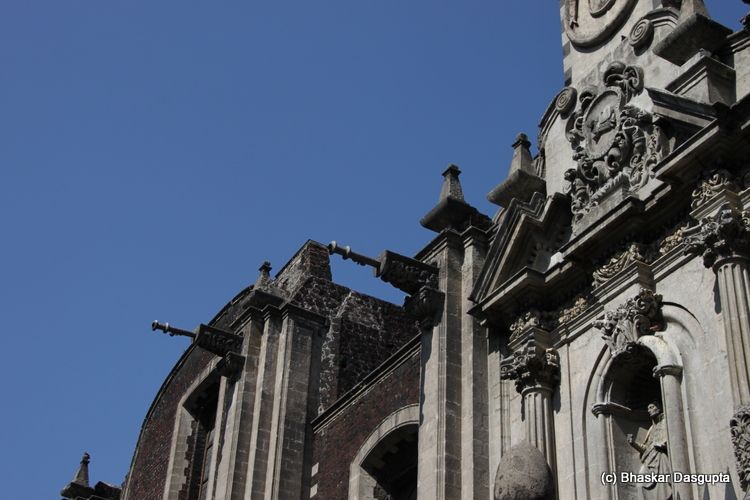 I love the watersprouts..brilliant.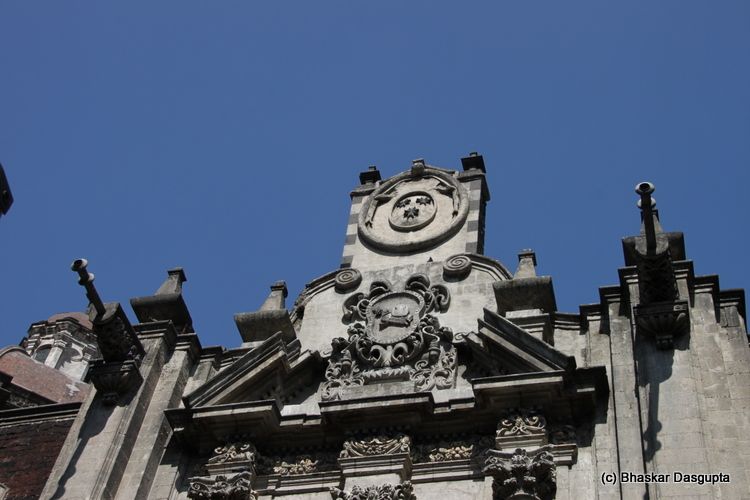 nice work up there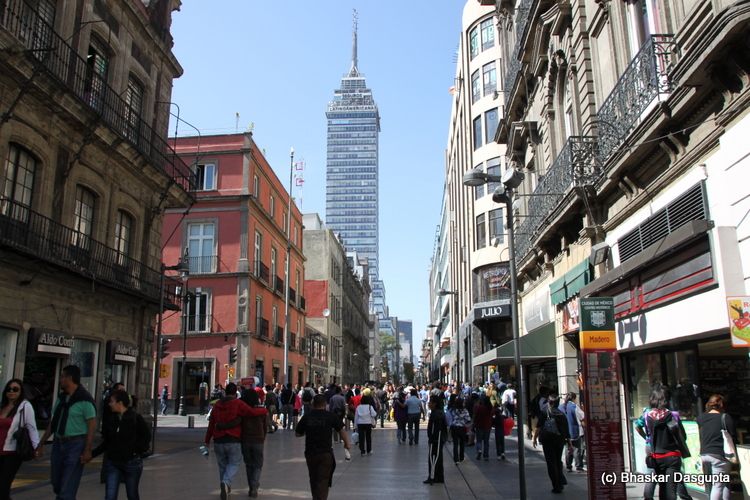 The tallest building in Latin America. I have been up there on the top in the last visit, it was nice, great views.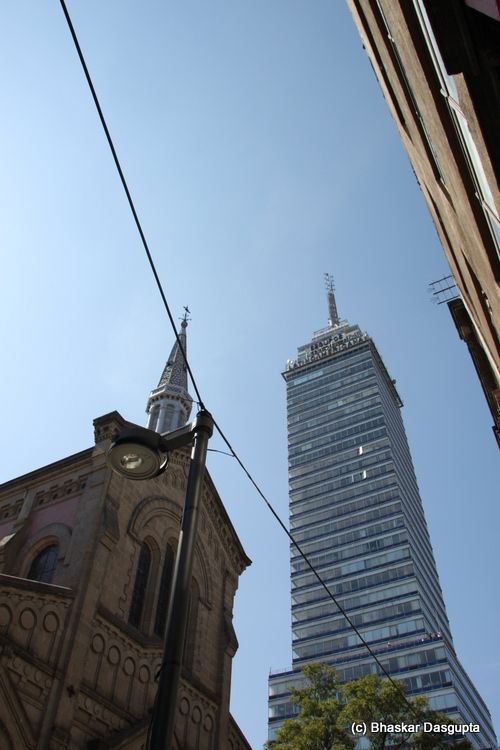 But looking up, I am wondering if its safe, lol.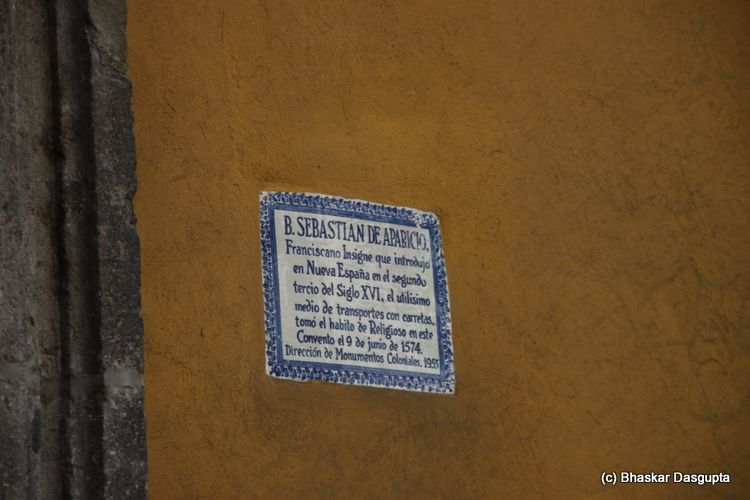 An old old place
The church of san francisco. Very nice..and the group in front is coming out after christening their baby…awww…But check out the history of the building, fascinating stuff.
And then turning around I see this tiled building with a balcony.
Various artists will pop out to sing and then leave.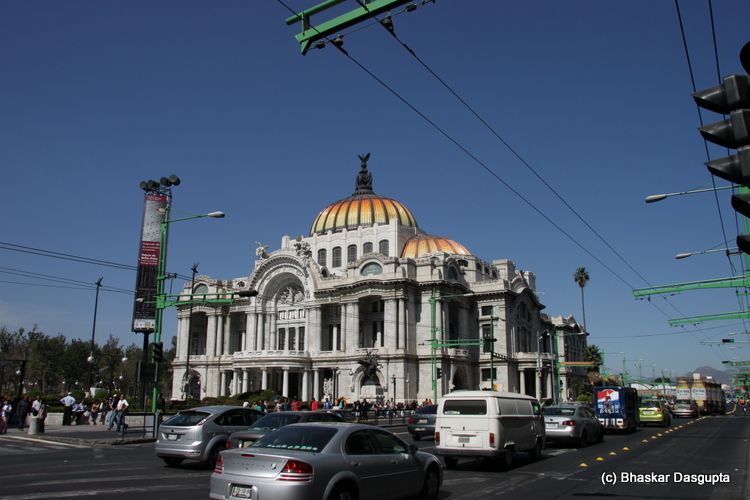 I move down the street and see the opera house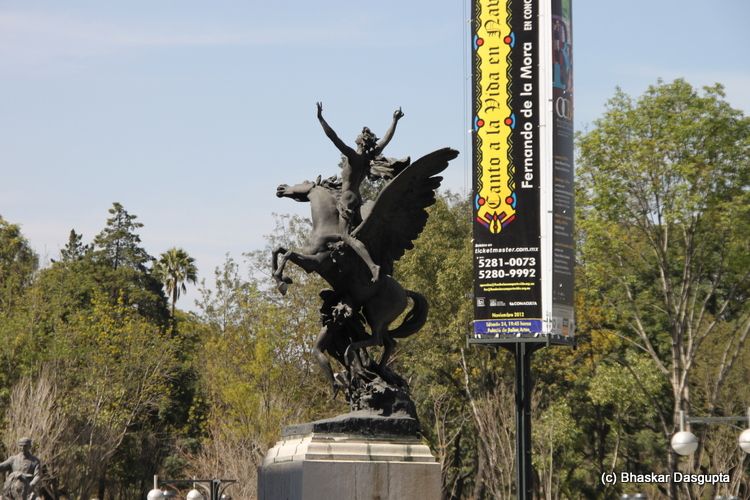 Its like something out of an European City plonked into Mexico.
Some beautiful statues out in front.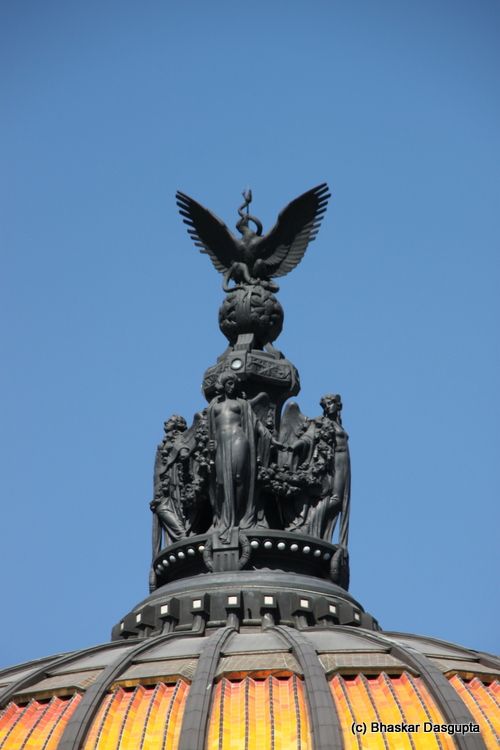 And on the top
the tiling is amazing.
Pretty impressive.
And some super hero's collecting for charity. I think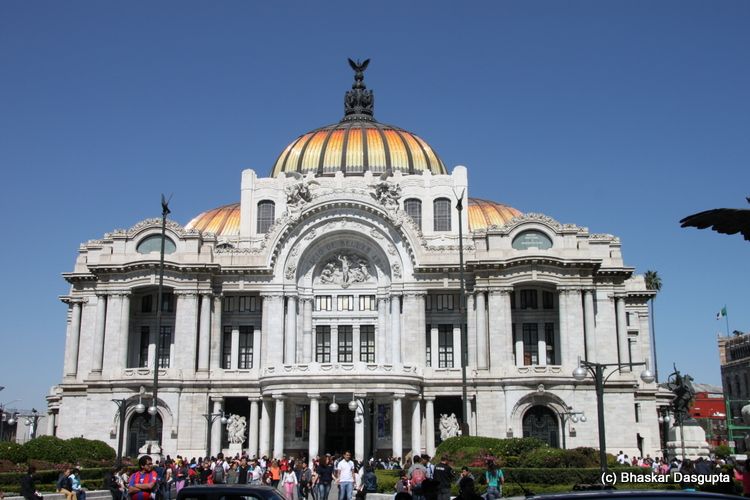 Imposing, very imposing.
Over on the left, there is an old church. hmmm Next time.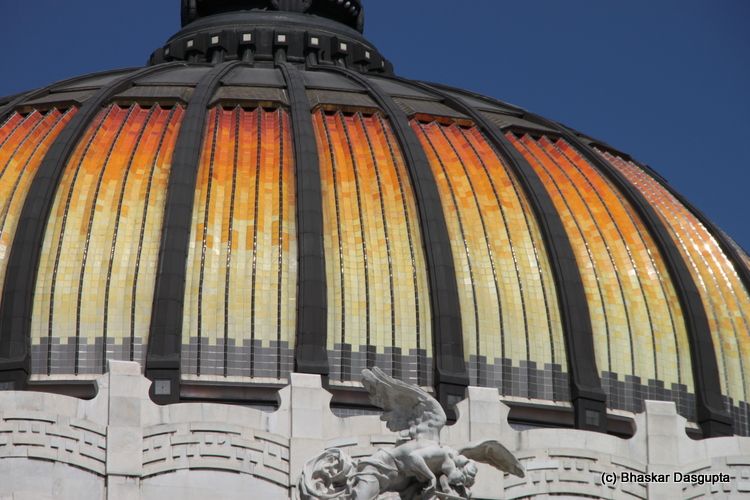 Zooming into the dome. Wow, really really lovely…
but enough already, I go to find a taxi and then head off to the hotel to check out and go grab my plane to Brazil…lovely lovely time I had in Mexico, next time, I am going to go outside Mexico city :)