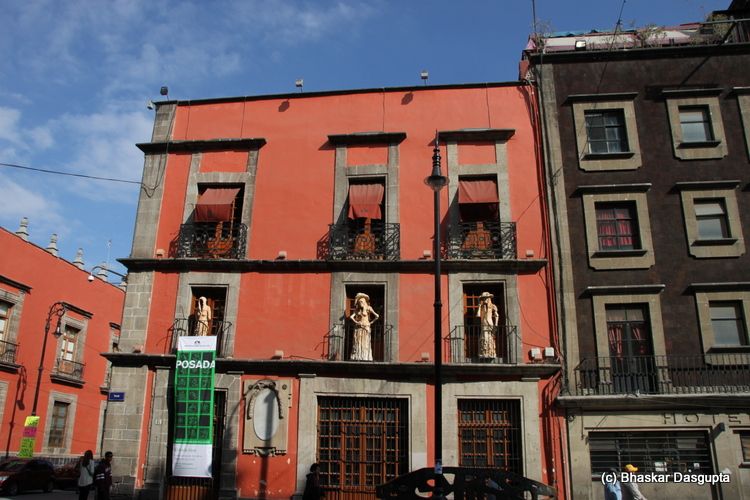 I come out of the Presidential Palace and then am faced with this rather extraordinary building
I dont think I will be inviting any of these ladies out for a date, that's for sure.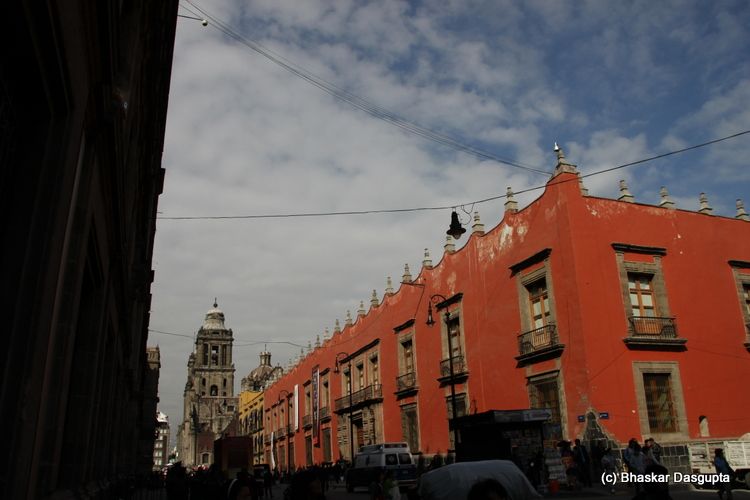 A hacienda on the left…nice bright colours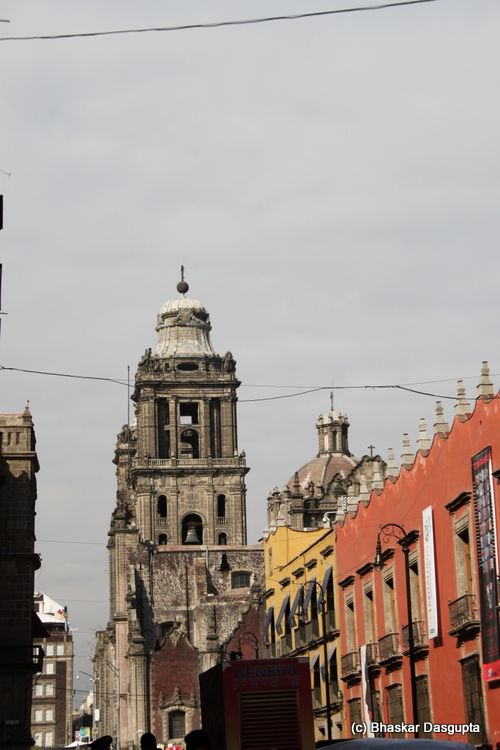 There's the cathedral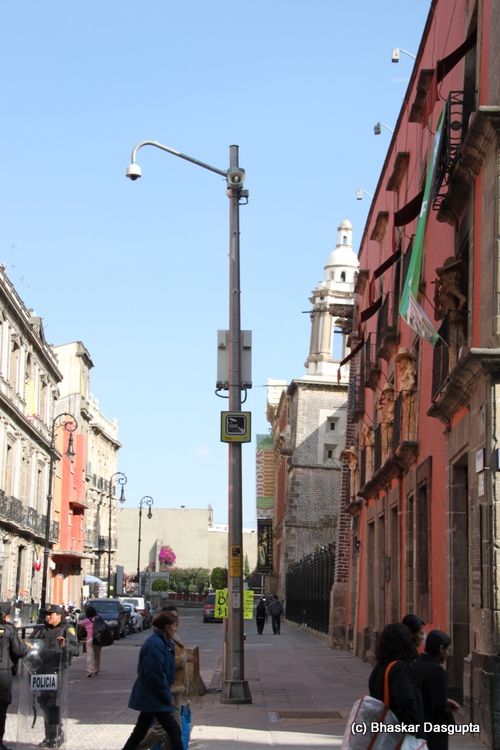 I move down the side of this red haunted building.
They are all bending all over the place, building on a lake? not a good idea.
More dead people…what on earth is this? Some kind of a university?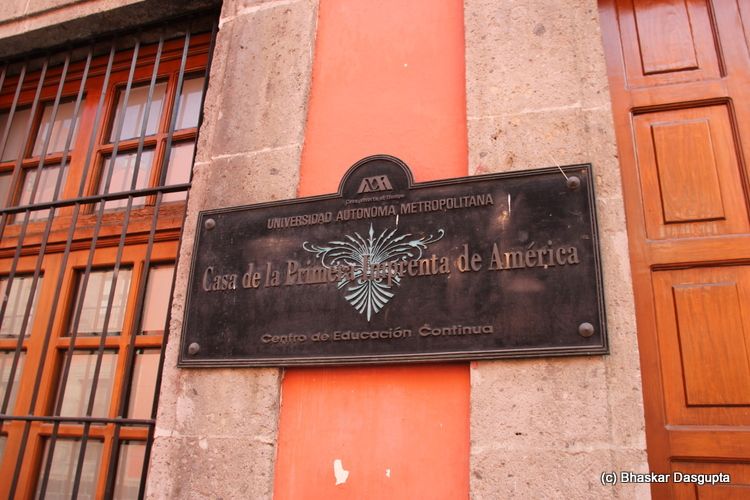 heh, it is.
Moving down…its extraordinary how these churches are leaning off the vertical
If you arent careful, you will find yourself seasick..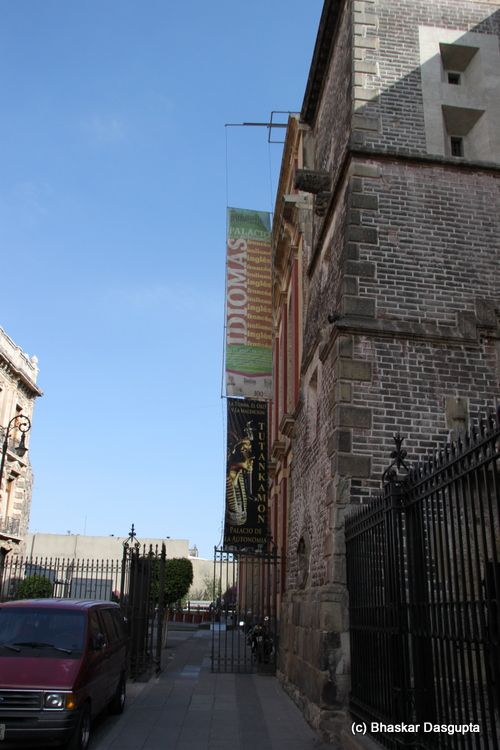 I move on, hello? An Egyptian mummy?
Its an Egyptian Exhibition!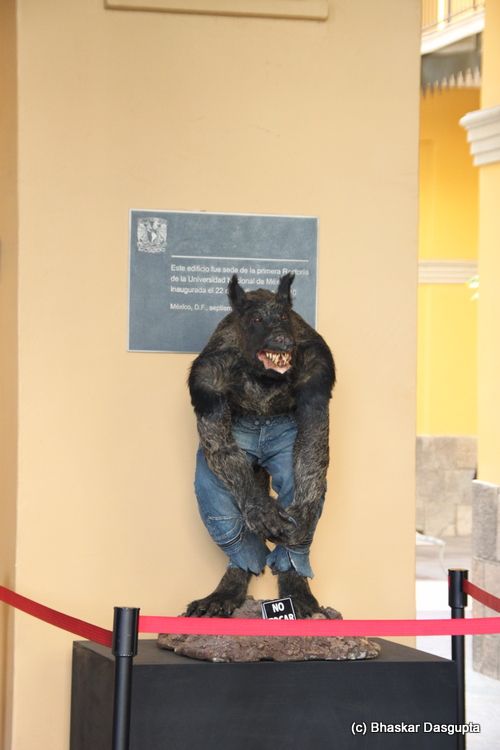 And next door is a were wolf! wearing jeans!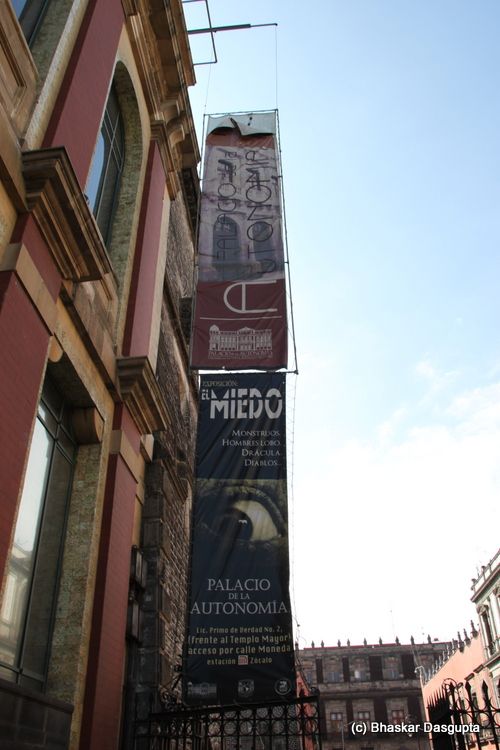 scratches head…what's going on?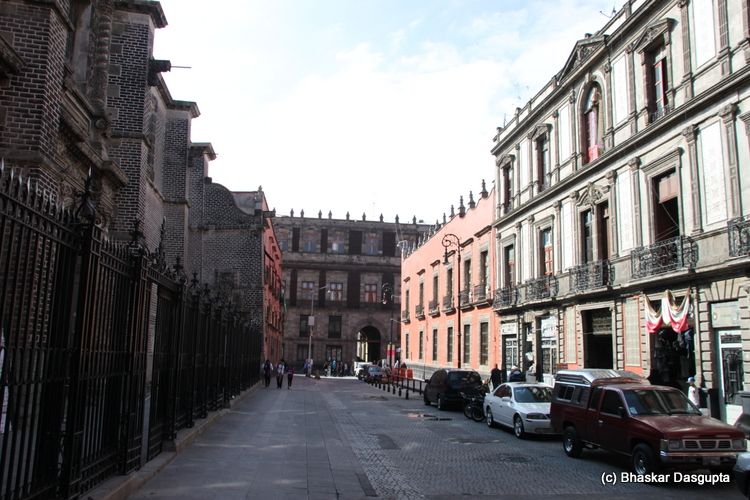 Ok, so I cannot get into the Templo Majora from here, walking back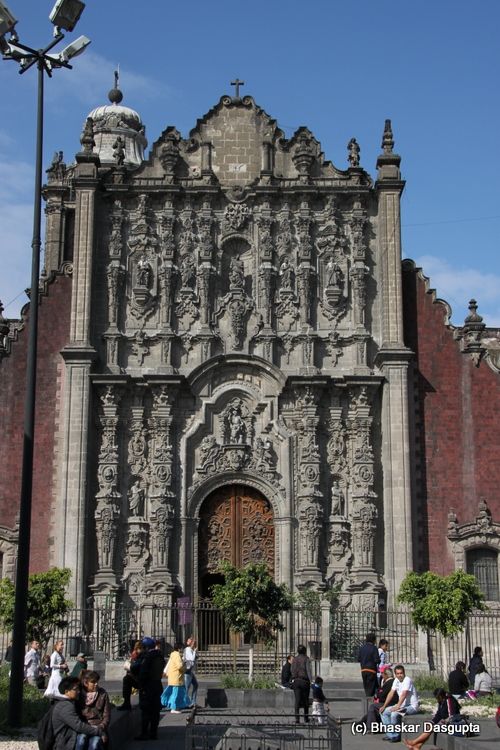 I reach the square and there's the side chapel of the Cathedral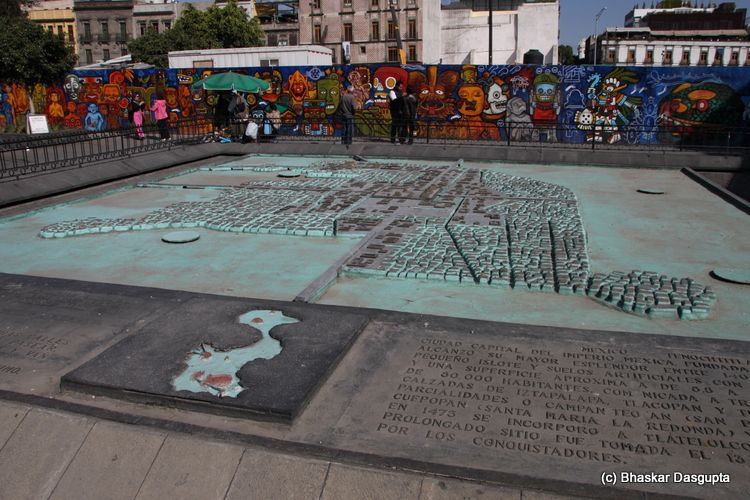 On the side is a model of how the old Aztec capital looked…fascinating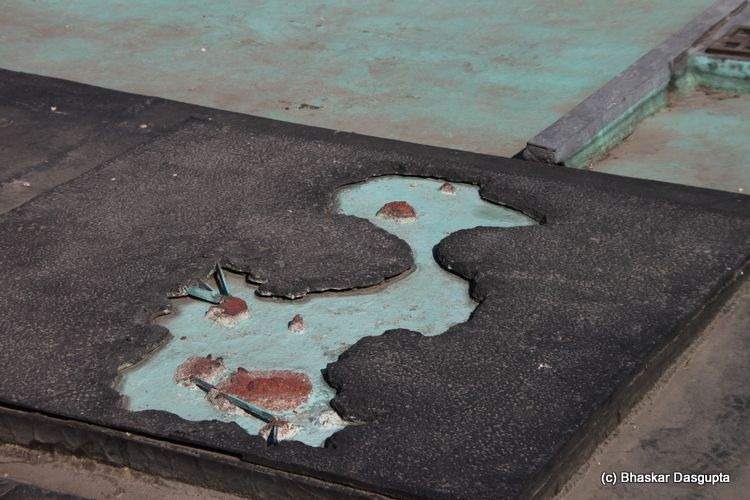 With some little lakes on the side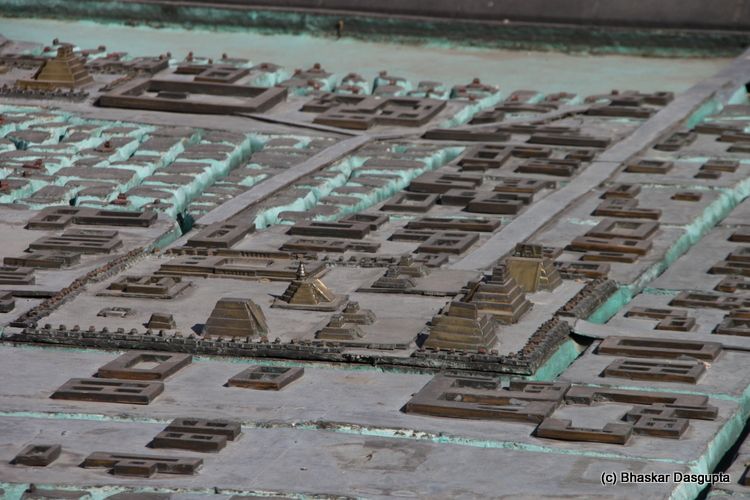 And there's the Templo Majora, where I am heading..
The back end of the cathedral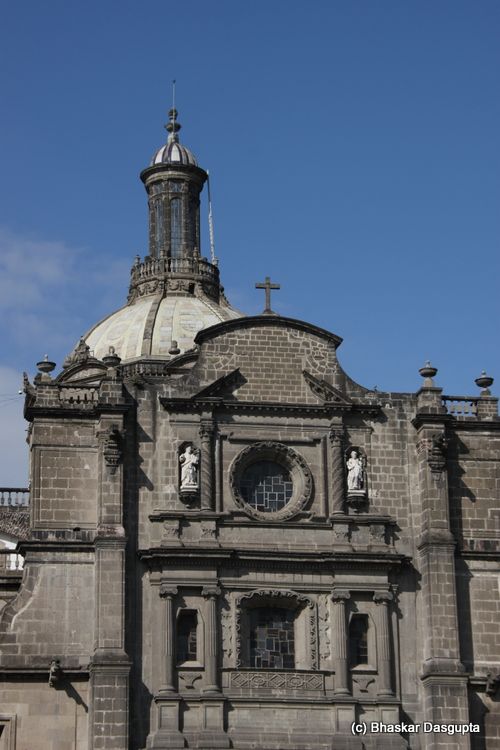 With some lovely detailing on the windows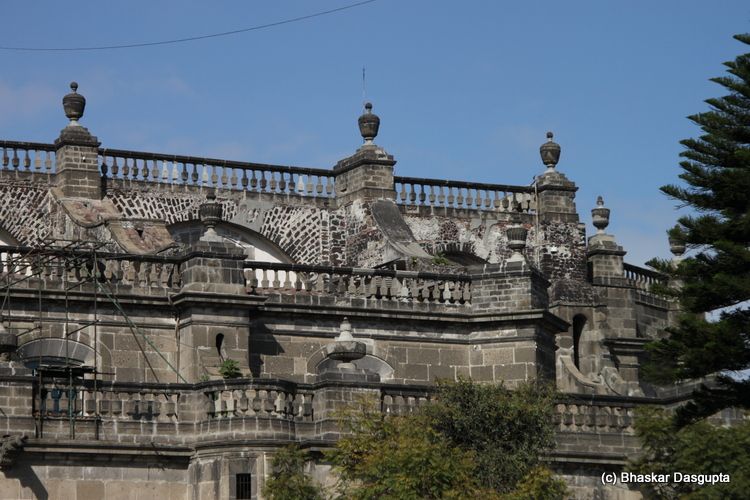 I think the tops have been restored.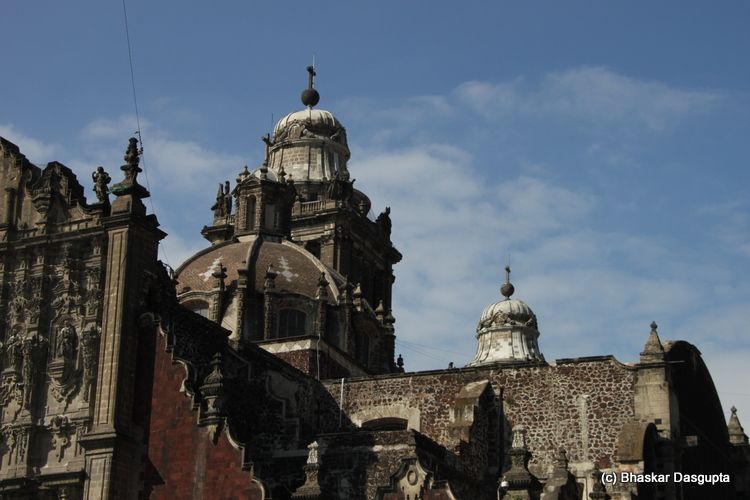 Looking at the central cupola of the cathedral…the grey stone makes it a bit weatherbeaten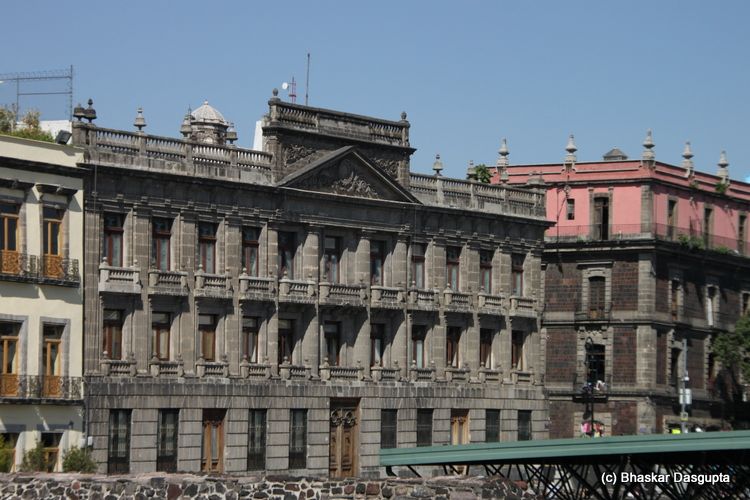 the buildings are gorgeous..
And then I see a book store…lovely, but all modern books and in Spanish
Some dancers preparing for their show….dont have time…otherwise I would have loved to wait and see this.
More views of the old Spanish architecture..
Closeup of the doors to the cathedral
This was some kind of a religious ceremony that the chap was doing with those branches. Not sure what this was all about. I wonder if I should go in there or will I end up pregnant or something?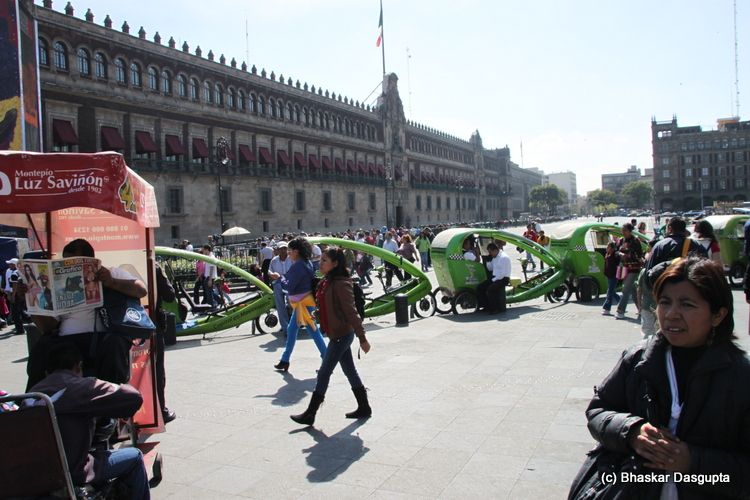 Looking back at the Zocalo..with the Presidential Palace on the left and those lovely rickshaws in green…lovely design..But enough already, I head into the Templo Majora.