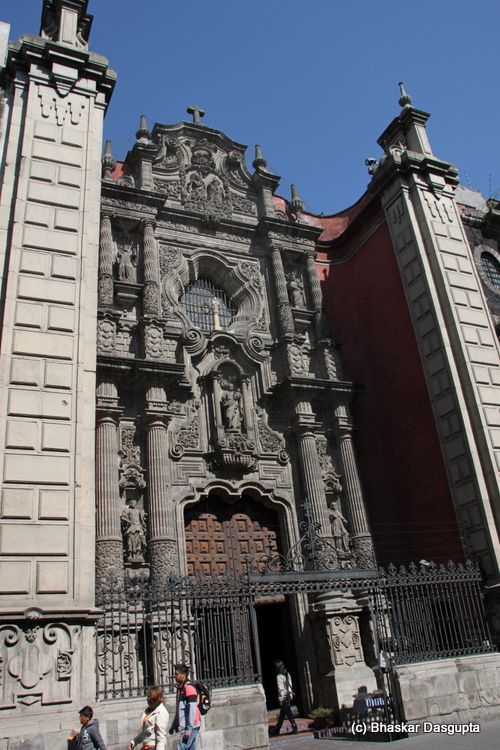 After emerging from the Templo Major, I head back towards the hotel and then pass this little church sandwiched between two rather boring buildings. This is the La Ensenanza Church. Or the teaching church.
The facade is pretty rich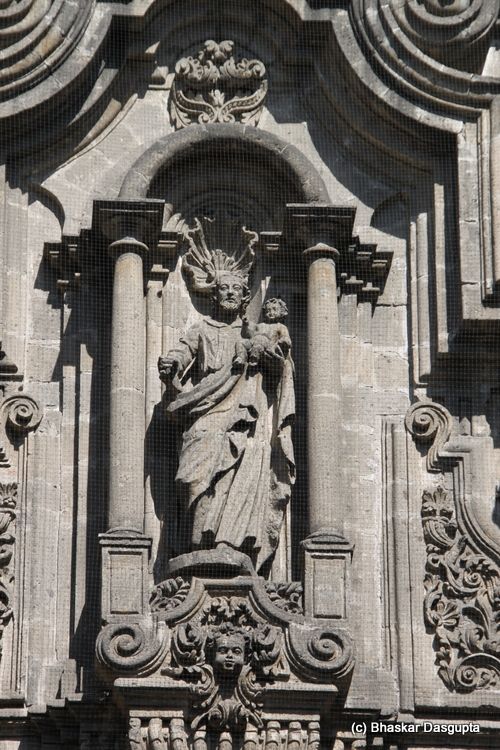 With some very heavy duty carvings. Perhaps a bit too much considering the little frontage that one has.
That's it, that's how wide the church it. Its built in the Baroque style, on what was the parking space between 2 buildings..
What I'm not sure is why they have this dirty stone..
Some serious gilt work all over the church.
And more statues, some behind glass windows.
Some of the statues were amazing as well. not to mention the paintings..
Two huge paintings flank the altar.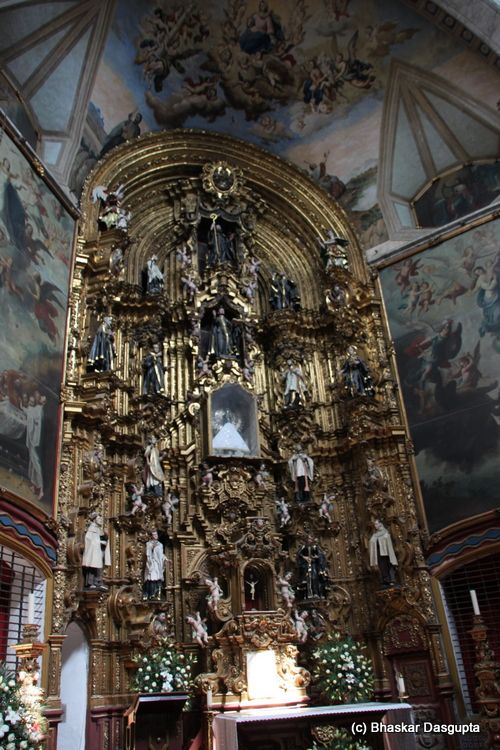 The main altar is an amazing work of art. Absolutely brilliant.
A small door, through which the nuns would receive communion. This can be seen on the right bottom, the red door.
the close-ups reveal the amazing job of carving, gilding, painting that the artist has done.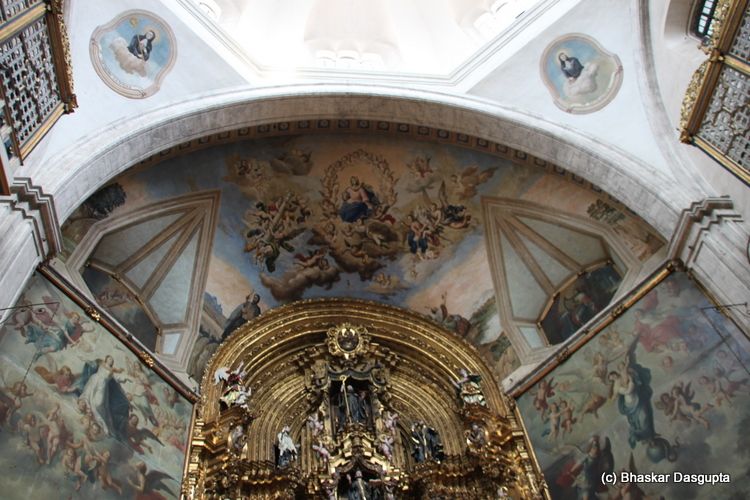 And then the glorious painting on top of the altar on the dome. The windows are also painted in.
A little doorway
I turn back, and there's the Virgin of Guadeloupe.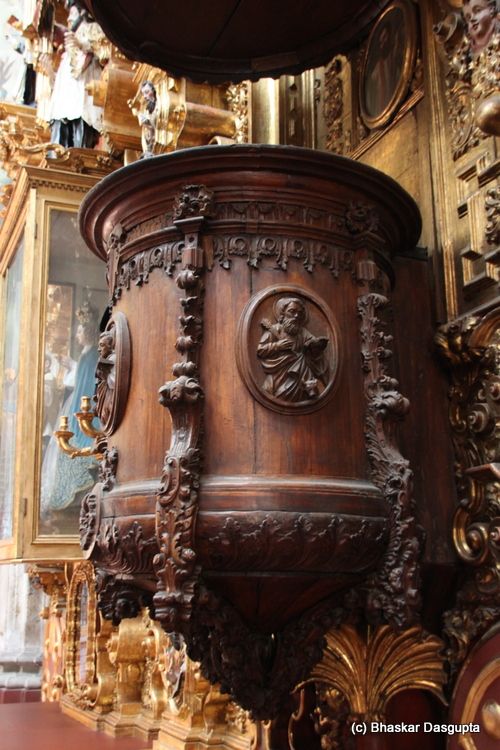 The pulpit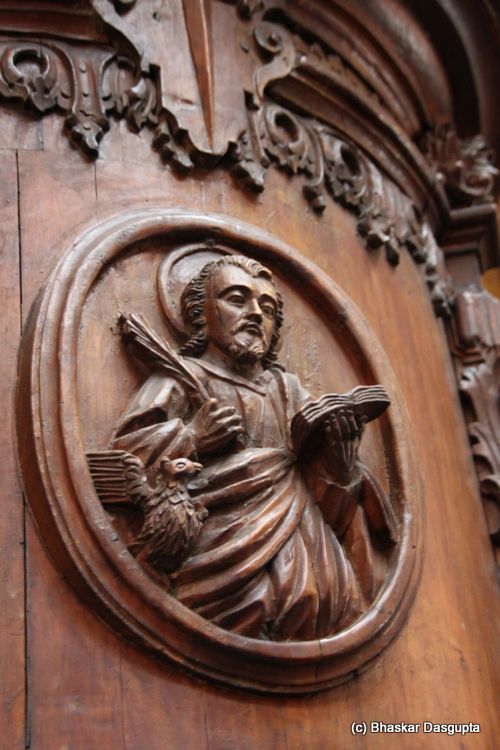 Man –o – man or man, what a beautiful piece of work.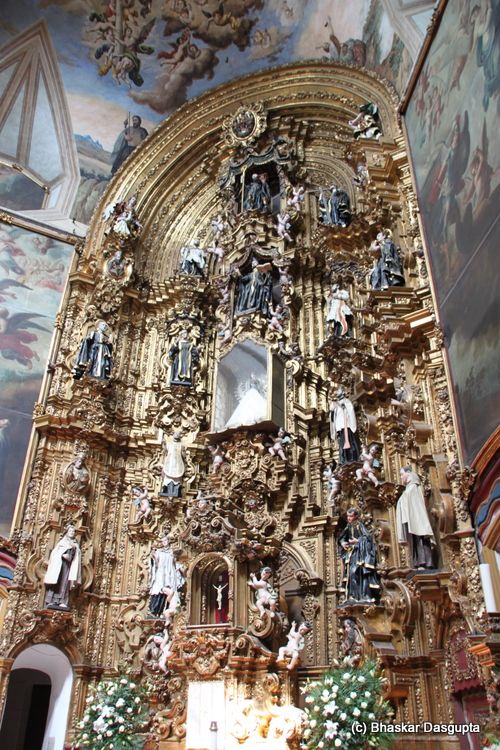 Another view of the altar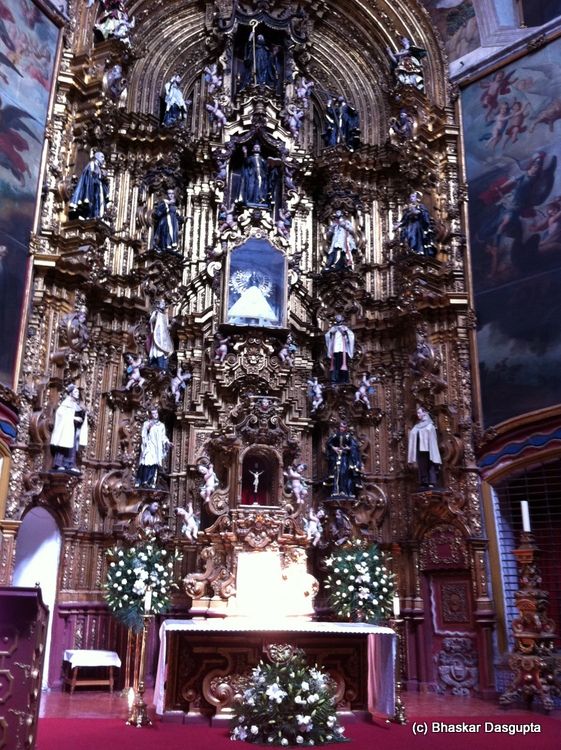 in its full blaze of glory..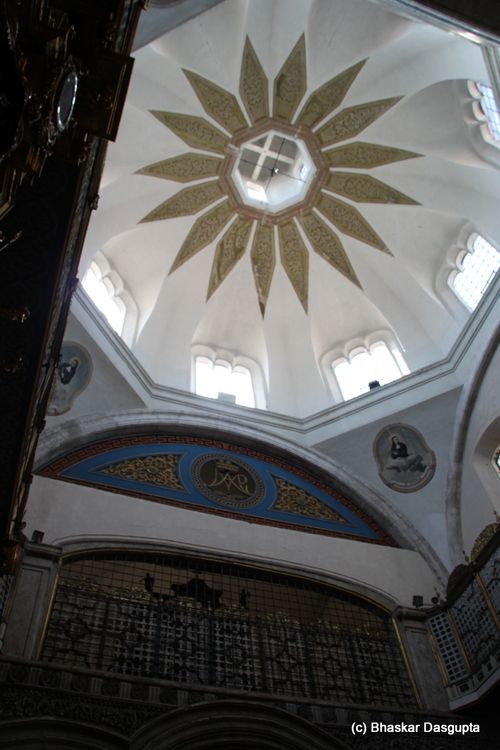 the ceiling isn't that highly decorated, surprising for such a Baroque building.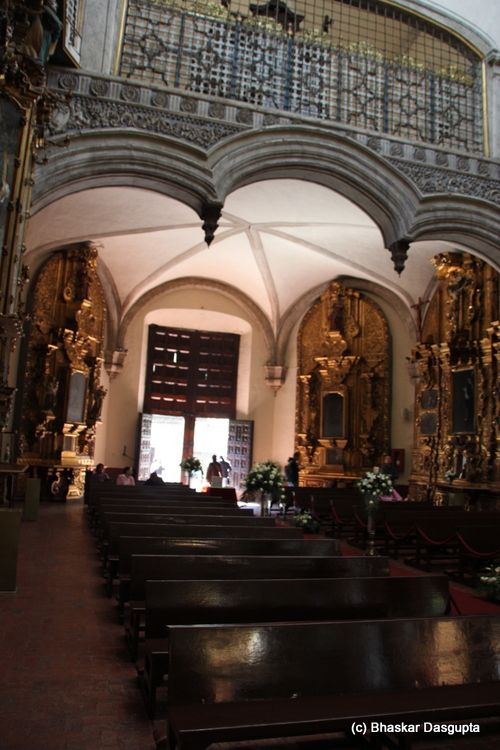 I head back
And again I see the image of Jesus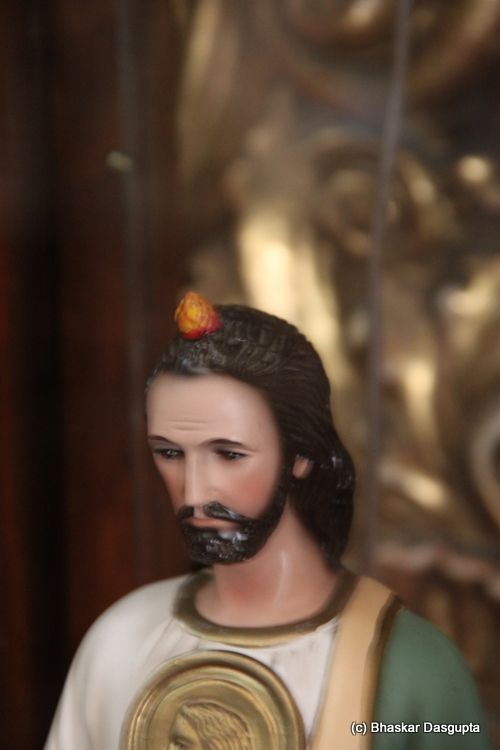 With a flame emerging from his head. What is this all about? Nobody can tell me.