I pop into the Presidential Palace in Zocalo, got myself scanned. That brass plaque behind the scanner is a list of various departments and the rooms where they can be found. Bit difficult to move them, eh?
It was ridiculously easy to pop in..no security worth a peep. Surprising, this palace has been the site of the rulers of Mexico since the Aztec Empire…this building itself was made from the materials of the palace belonging to Moctezuma!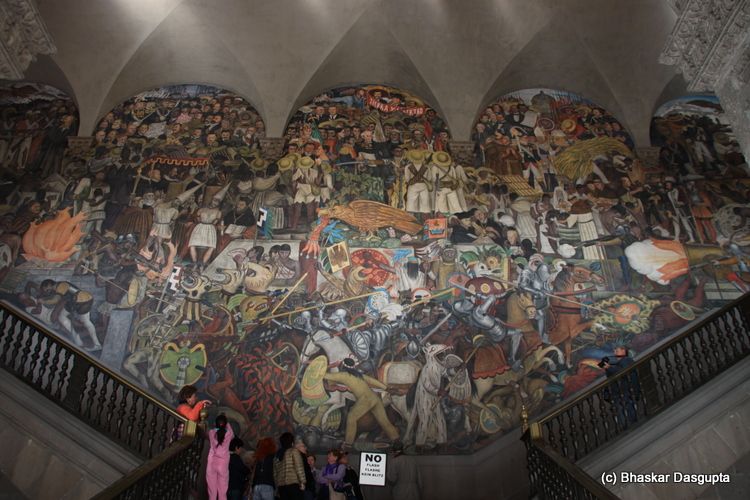 Then I turn right and see these stairs which show the massive mural painted by Diego Rivera, depicting the history of Mexico from 1521 to 1930. Its in 3 parts. The right hand side is the part which describes the pre Hispanic Mexico, the left hand side is for the early 20th Century while the centre piece relates to the Spanish Conquest.
The right hand side, the pre Hispanic story on the left pic, and the right pic shows modern Mexico
This mural is amazing, fascinating. Somebody can spend hours and days just gazing at this. What vision! what broad sweep of history.
An exhibition is being held on the first floor, so pop in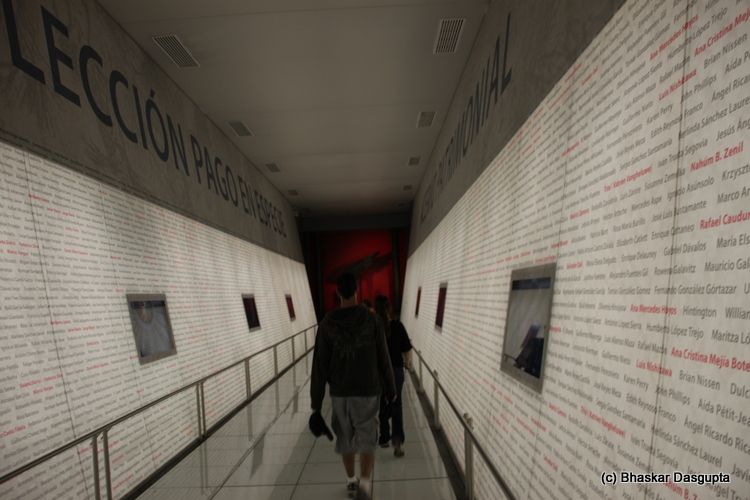 A row of names..
Names of various Mexicans..
Some of the artwork is interesting. A wing carrying away a man?
this spoke to me…lovely face…very dignified
Some kind of contemporary art exhibition
I saw the work done by this chap in front of the Museum of Anthropology, nice ones.
Facebook?
That is one very uncomfortable position.
and no, dont like the face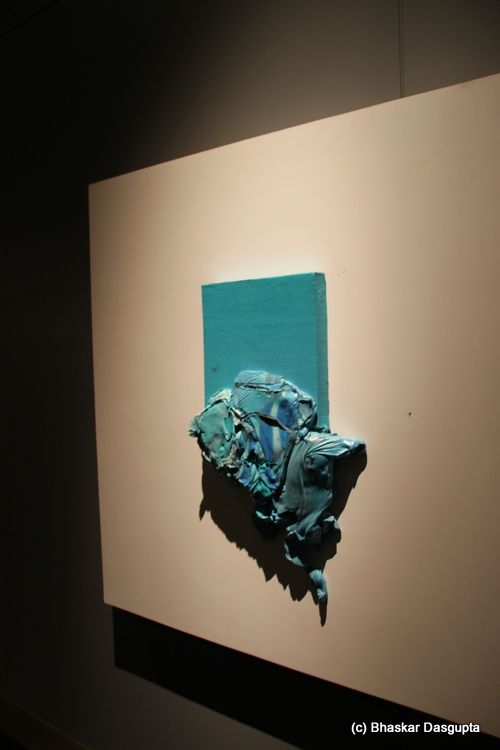 erm…ok..
now I like this
This did draw my eyes, quite an interesting sculpture, eh?
Another view of the Mexican totem.
Ancient stuff, Juarez times?
Cash registers and a typewriter?
Some worthy's room.., i love the secretary desk..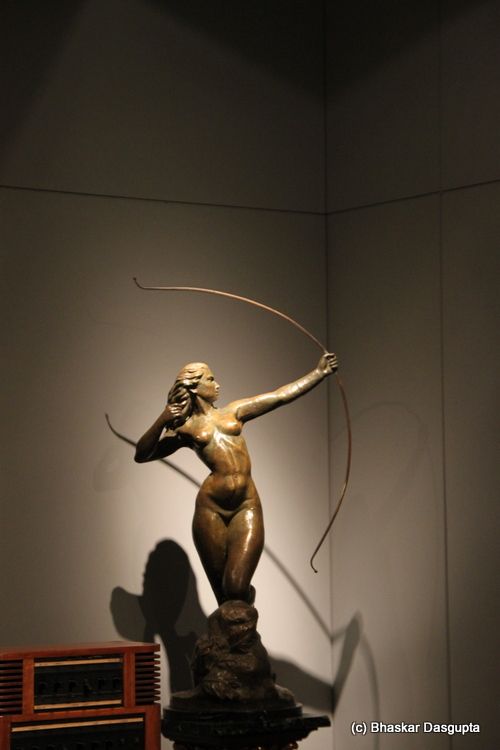 the statue of Diana which is on the Place de Revolution..nice
Byron?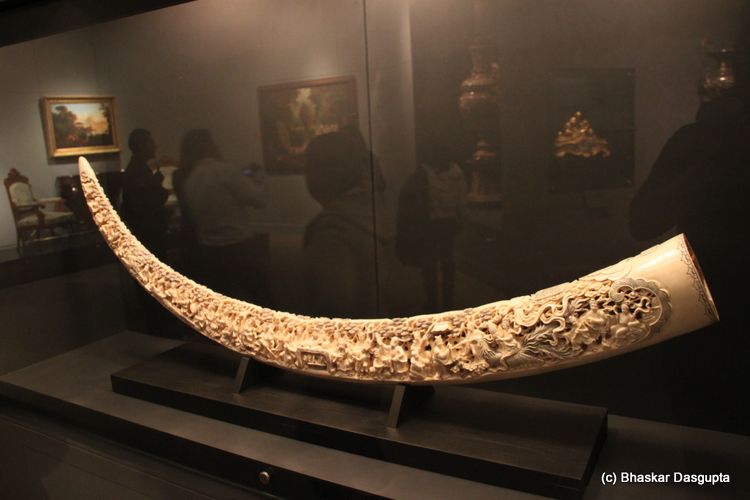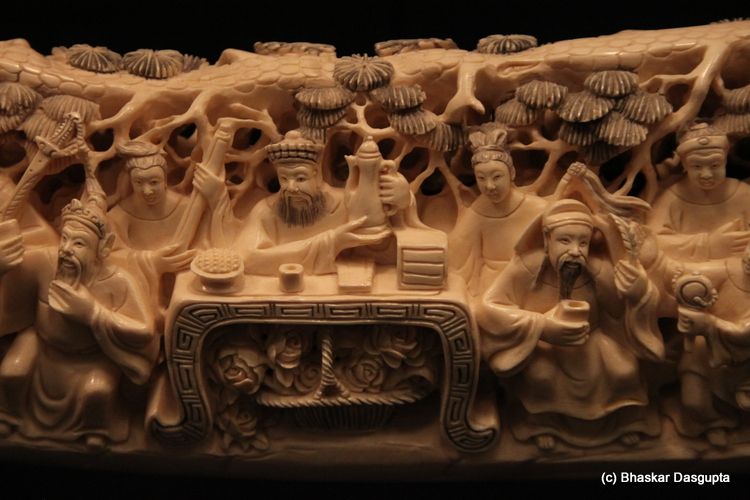 An Elephant Turk carved to an inch of its life
Couple of highly decorated vases
A piano…made in London, no less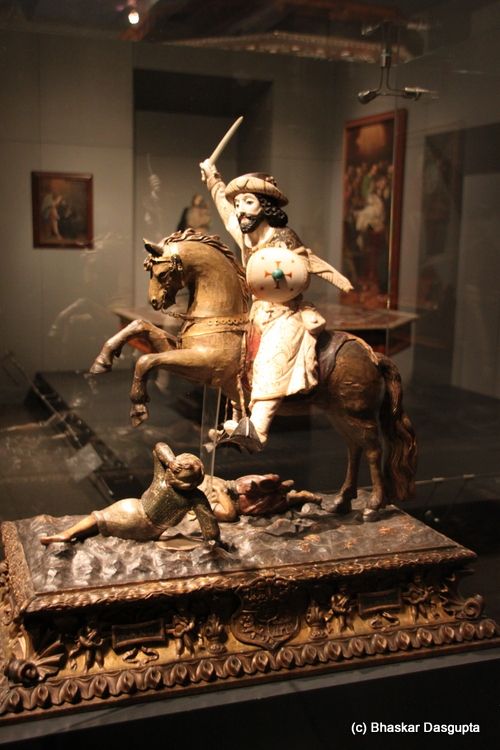 Not sure what this was showing…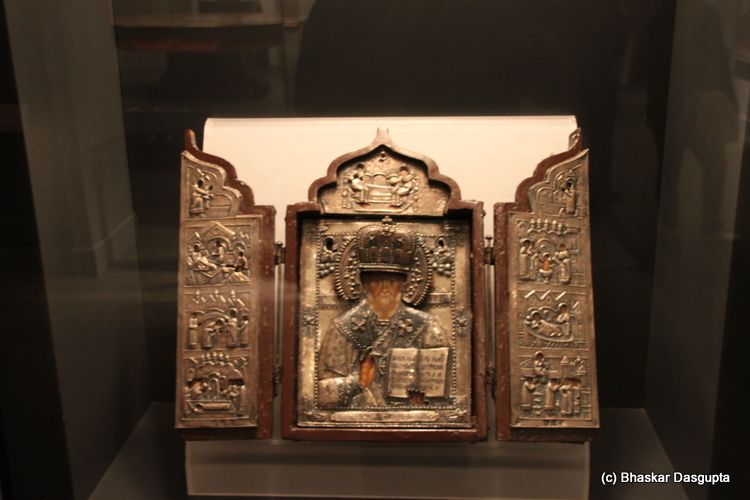 A triptych, looks of Eastern Orthodox origin…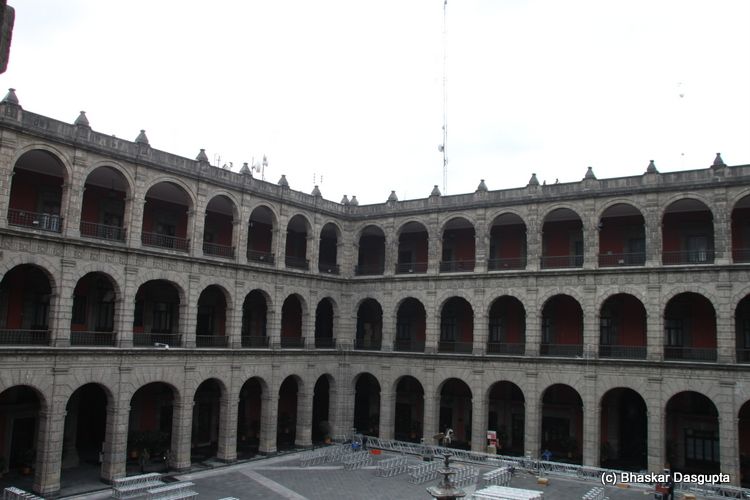 I pop out
The Pegasus fountain in the middle..
More beautiful murals, these are extraordinary, telling the story of Mexico.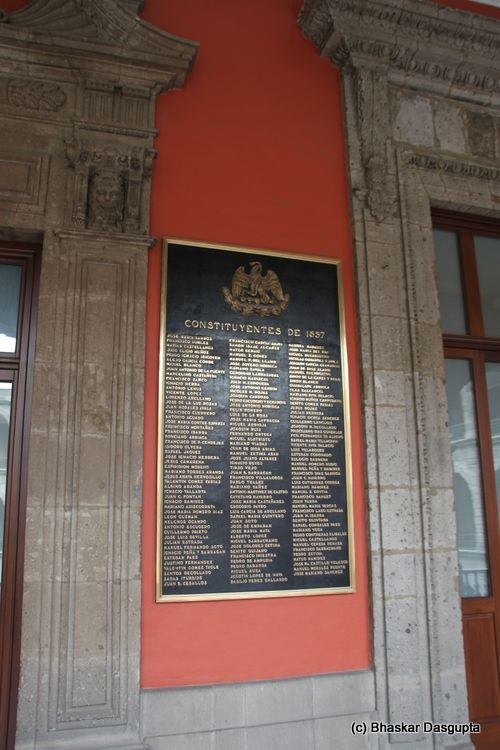 Is this showing the members of the Constituent Assembly of 1887?
The Mexican Flag
Another Juarez plaque
Walking the lovely long cool corridors
the exhibit to Juarez's exhibition was closed.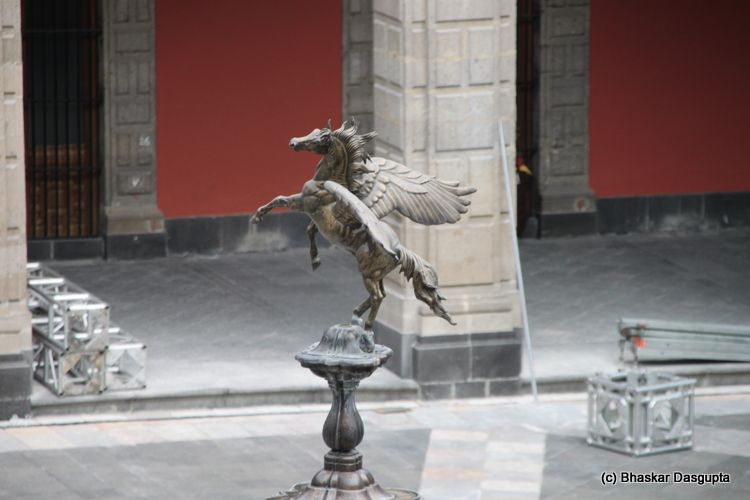 Pegasus again
I am back at the entrance
And Pegasus again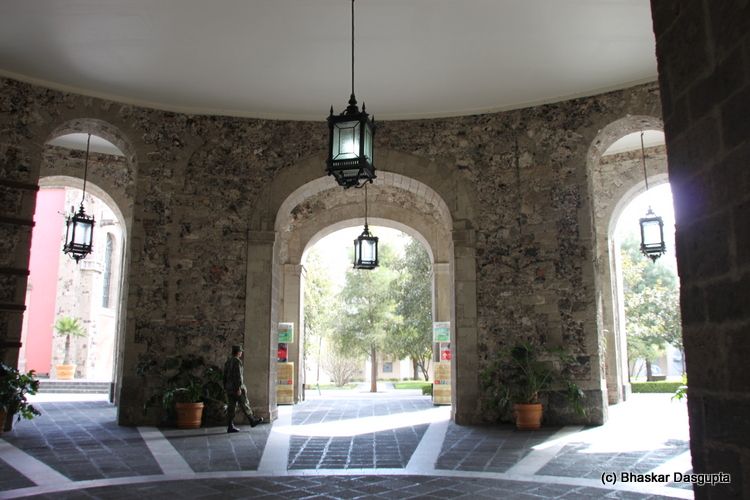 Heading out back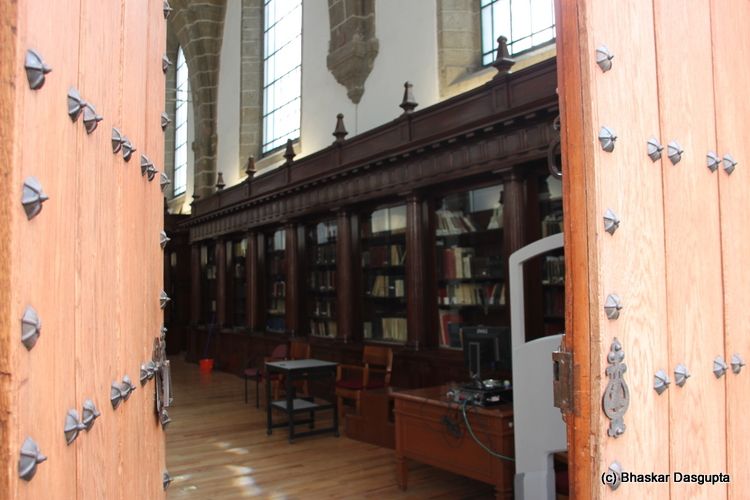 Hello?
What a lovely building, just look at the vaulted roof
And we are at the end…the familiar cactus plant…and I exit behind this plant into the open..