So I move into the Templo Major. this was the centre of the old Aztec town, the holy of holies, where the Aztecs worshipped Huitzilopochtli and Tlaloc, the gods of war and rain/agriculture respectively.
this is how it looks now.
this is how it looked way back.
the thing to realise is that the pyramid wasn't built in one shot, it was built over many centuries.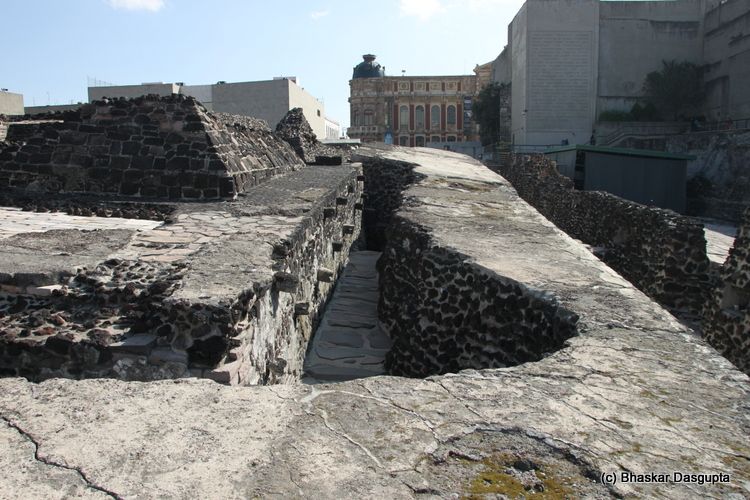 in various layers…you can see the layers one after the other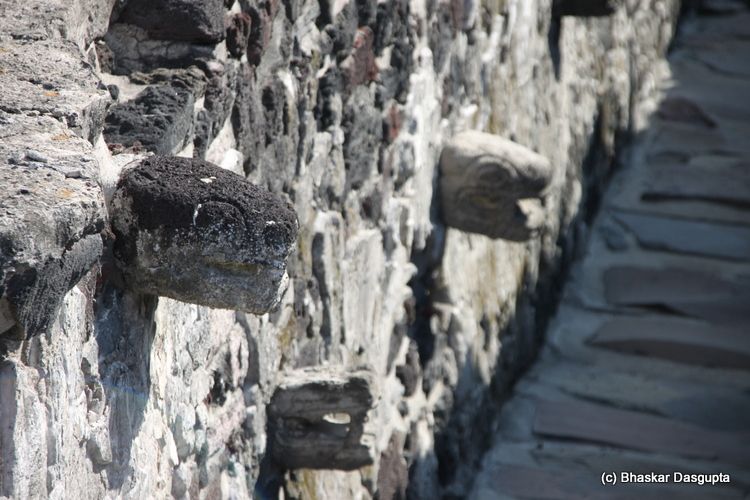 with snake heads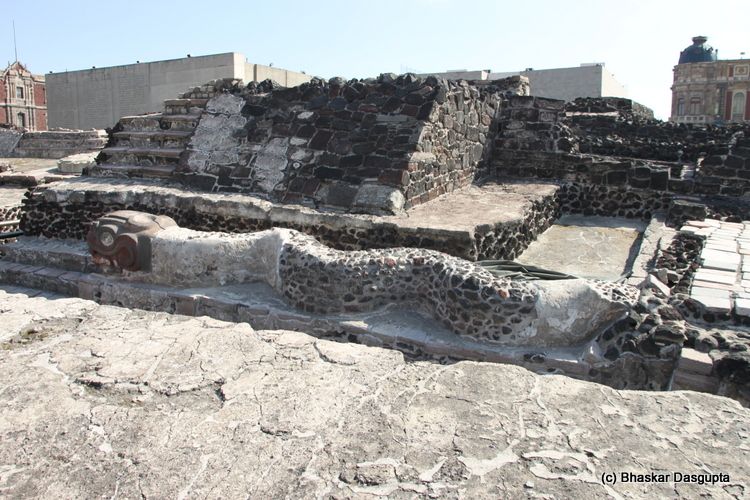 The entrance was bookended by these giant snakes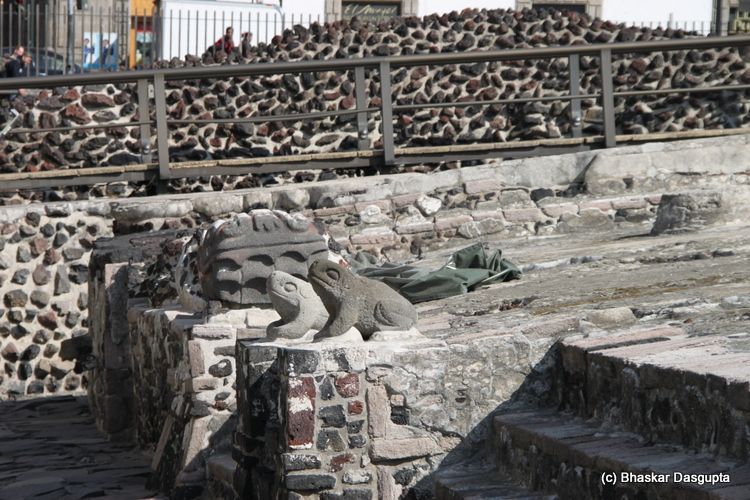 And the frog shrine
This was the entrance and you would pass these massive snakes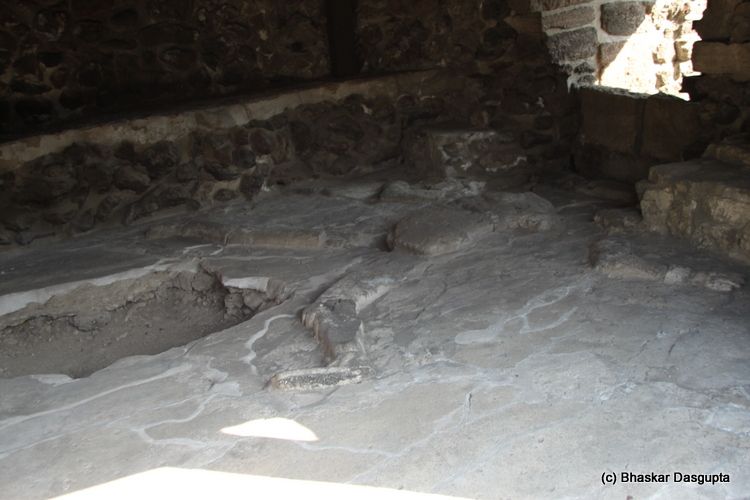 This is a plaster cast of the moon goddess..long story, will tell you more when I do the photo blog of the museum..pretty gruesome story, but then the old Aztec's were pretty gruesome in their mythology..lol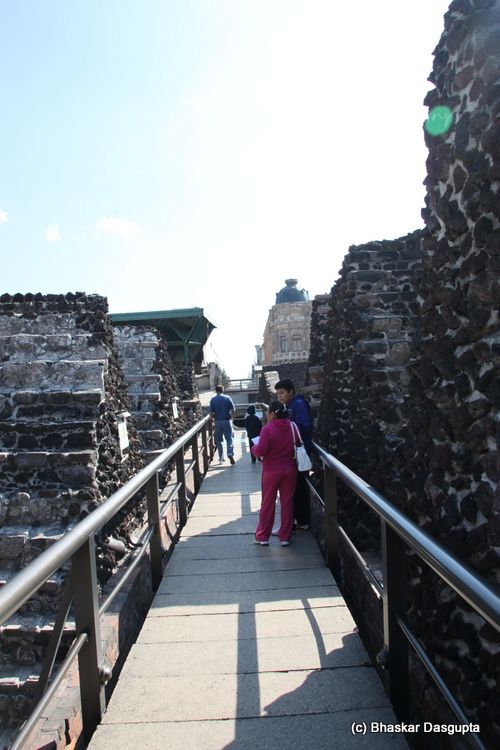 I climb on the gangway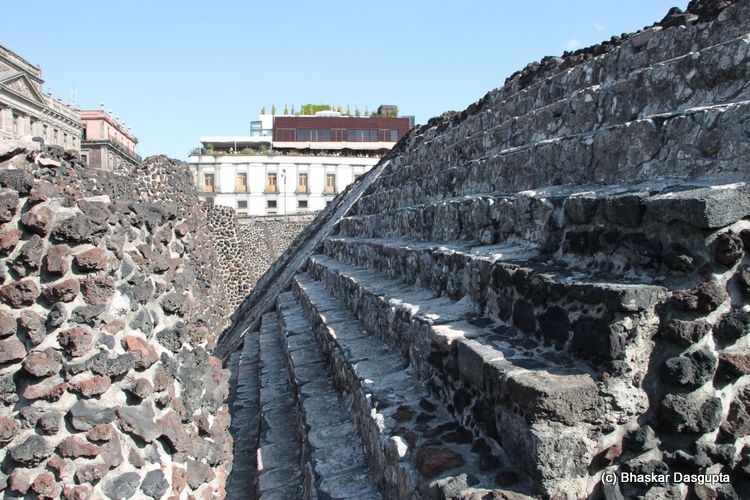 And then as and how I walk past, the series of pyramids show up..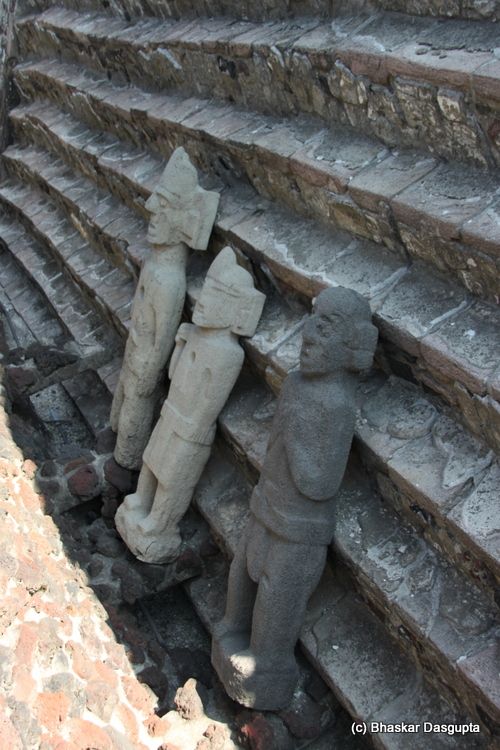 On the next pyramid, these statues were found
This drain was built to, well, take away sewage..and it cut across all the pyramids…imagine the amount of archaeological evidence that was destroyed..
So I reach the top, and they show 2 temples on the top, of the 2 gods..as they would have looked like..many meters above.. See that black stone?
This is where the human beings were sacrificed to the God of War. Their chests ripped open and the still beating heart snatched out..nice going.
I look back at the Cathedral. So the stones of this blood drenched pyramid were used to construct the cathedral. I wonder if Karma was the reason why Mexico has had a turbulent history for such a long period of time?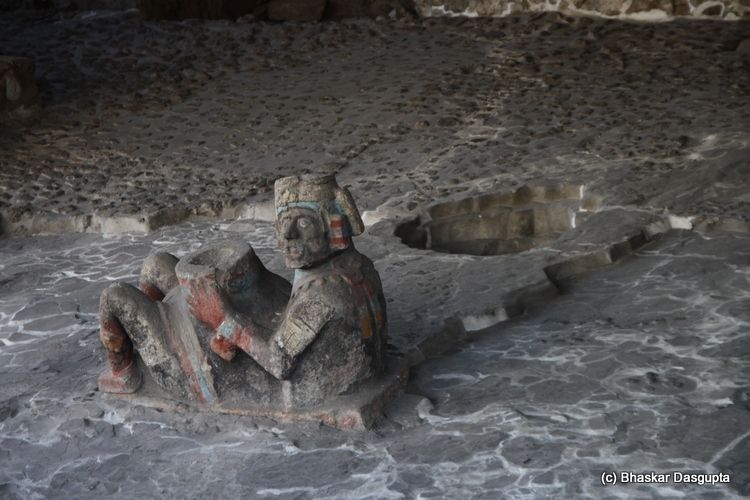 This is the Tlaloc shrine, the rain god..
I walk back down another gangway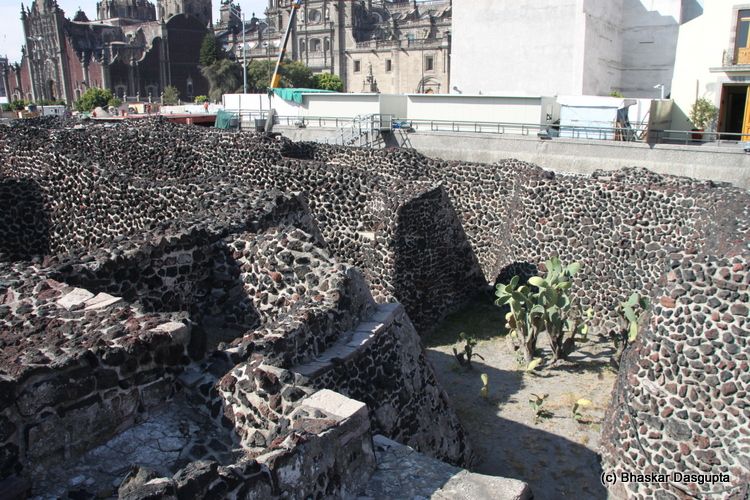 Down to the front, you can see how the temple was constructed with these layers
Then we come to the House of the Eagles. A sort of holy of holies, where only the elite were allowed in, where religious ceremonies would be held. The name is so evocative, something like out of a Battle of Britain airfield..
Tons of human sacrifice were carried out there…I tell you, it felt cold here..The place was cold, like somebody walked over my grave…strange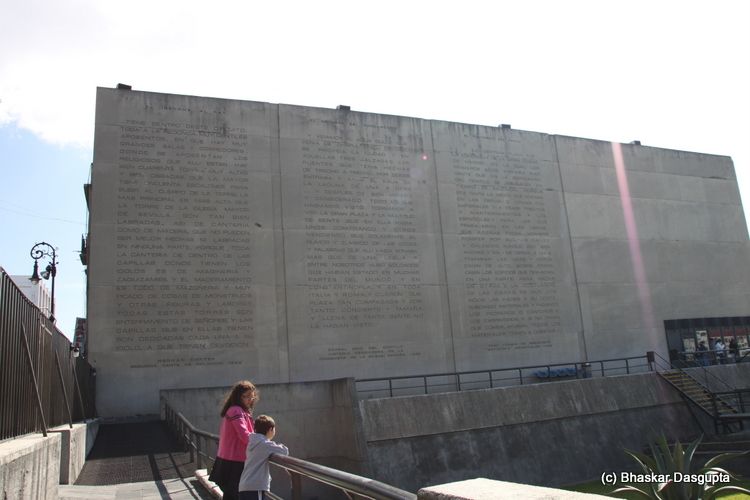 I move up the gangway past the House of the Eagles.
And then you see this wall of skulls..more inside the museum.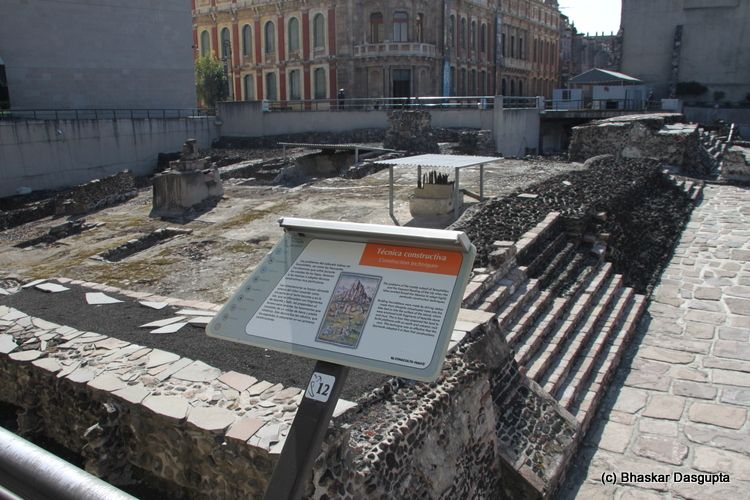 construction on muddy subsoil. So what you do is to drive stakes of wood into the mud, deep, and then anchor with stone. And then build on top. So you can see how that was made
A gecko sunning itself..
A fountain made much later on, around the 18th century..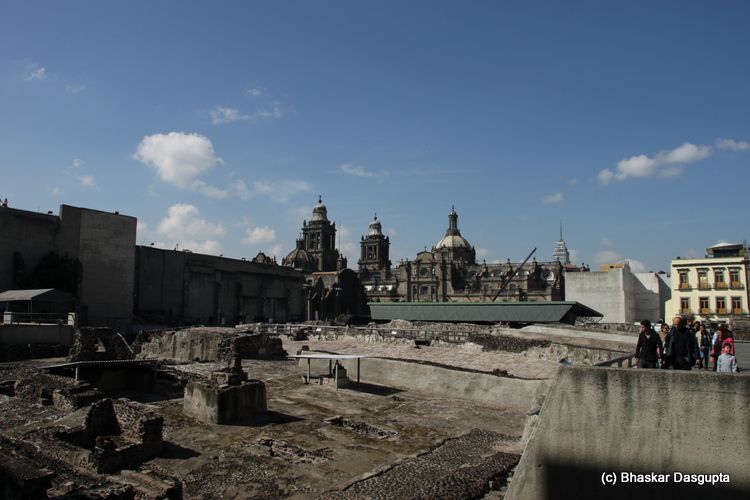 Looking back over the site.
The covered part of the drain which I mentioned before.
Now I head into the Museum, where all the finds from the excavations from Templo Major are stored. Cant wait..