After finishing the Battery Park, we stepped into the beginning of Broadway.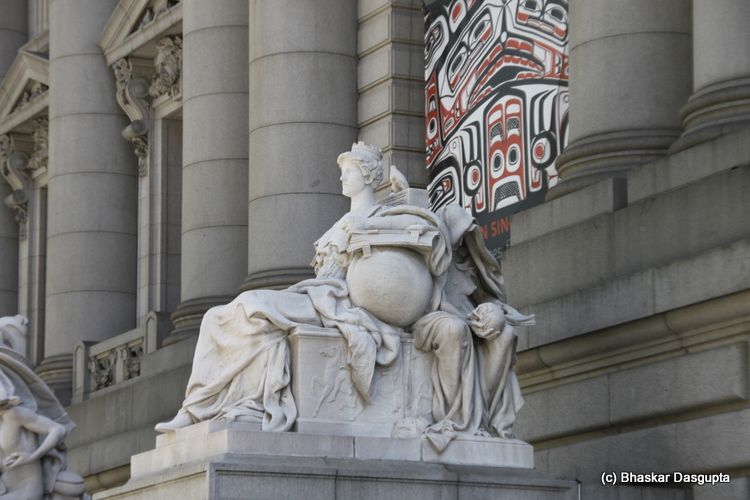 This is the National Museum of American Indians. I think this was some other building before because the statues here dont really fit into the theme. Green Columns and Roman Pediments behind classical European statues? Dont think so. So off I went to check on the net. So it proved, its the old US Customs House. Not surprising, the founding fathers were all educated chaps steeped and infested with Greek and Roman and European stuff.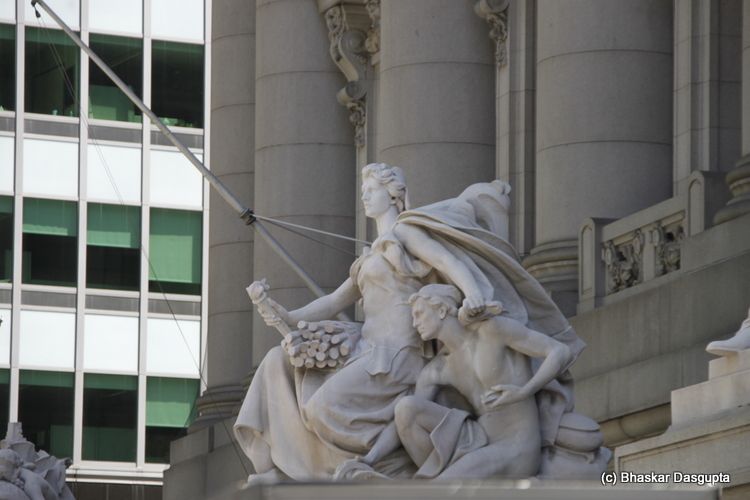 The open place in front of the building is called as Bowling Green. Way back in 1732, it was leased for ONE PEPPERCORN per year, lol. nice one. It was meant for bowling. Anyway. Seems like the predecessor of this building was meant originally to be the residence for the US President. I didnt know that.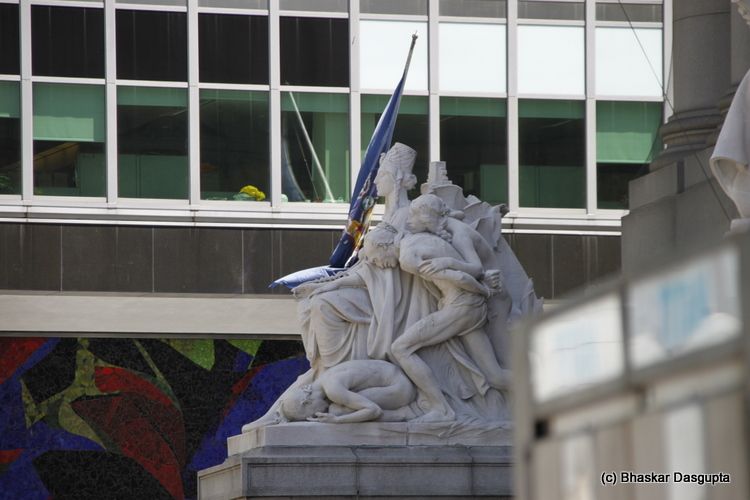 Once the capital moved to Philly, the building became the residence of the NY Governor.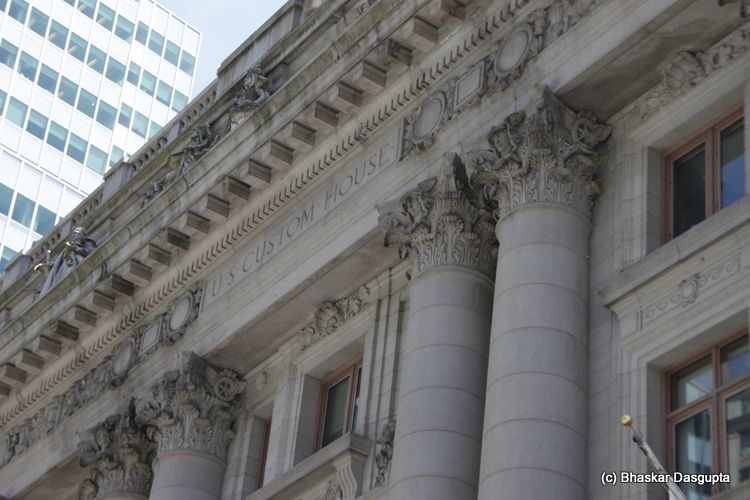 And then became the Customs House in 1799.


And then the original building was torn down and the current building constructed in its place in early 1900's. Did you know this was empty in the 1970's and was going to be demolished?
The statues are very nice indeed.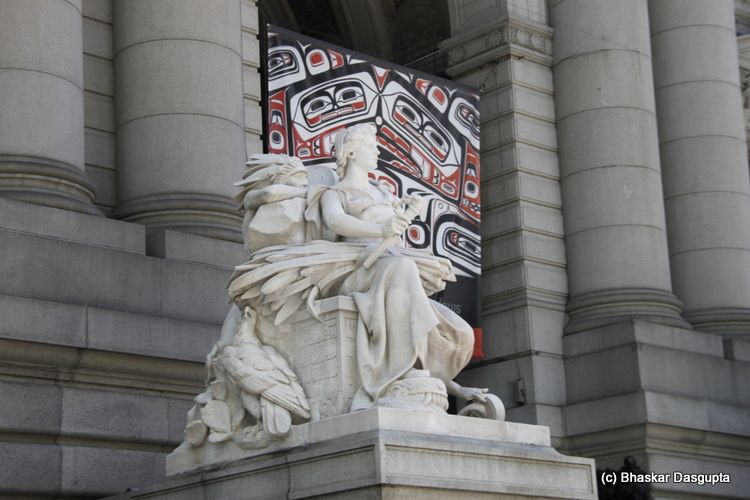 Man, unbelievable. They wanted to demolish this? Palestinians!!!!
One day I have to come back and check the contents out.


Good heavens, these New Yorkers have big worms.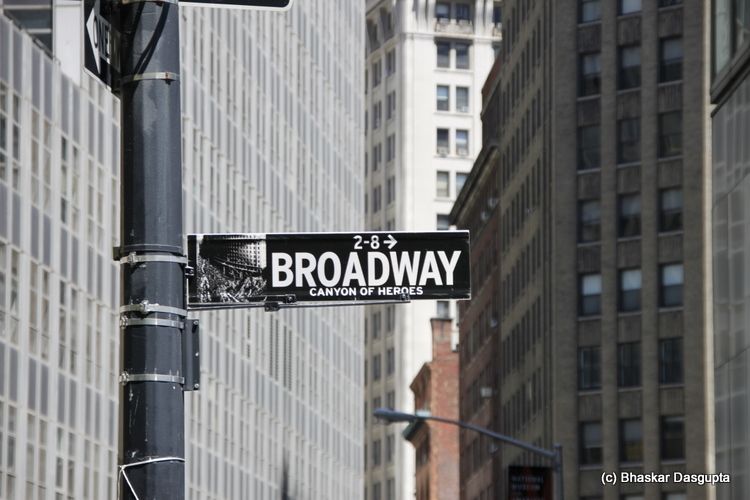 Shane giggling at Spongebob Squarepants.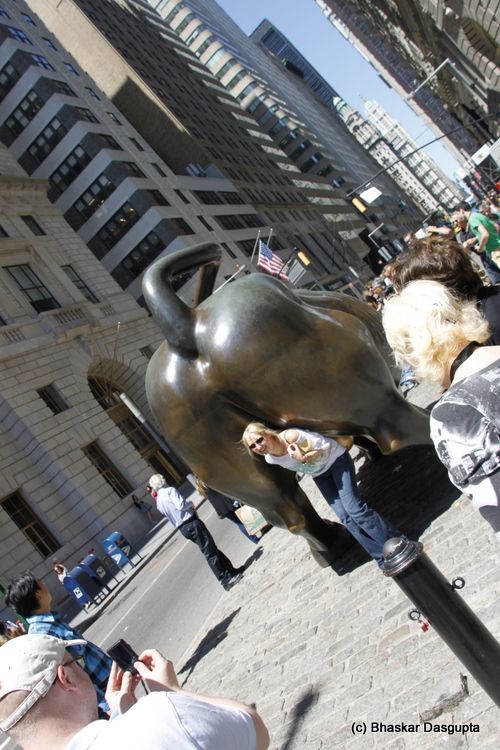 And here's the bull. We walk in observing the hind sight. Where presumably the output lies.


Looking pretty ferocious, no?



With an arched flaring tail. Here's the wiki entry for this amazing sculpture.