Here are some more photographs of another evening walk.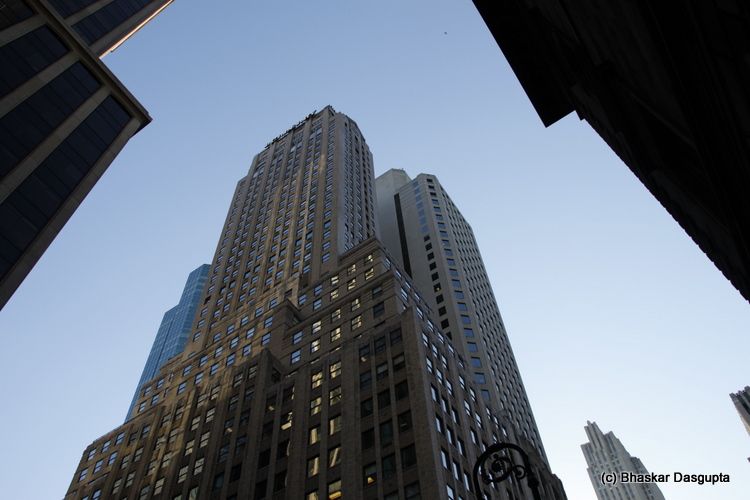 Tall tall buildings standing proud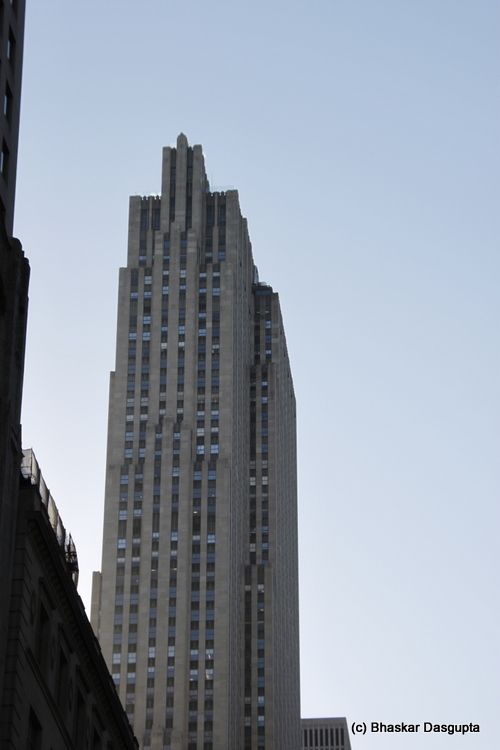 Rows of these proud buildings, its just awe inspiring to walk around.


Waiting for the light to change.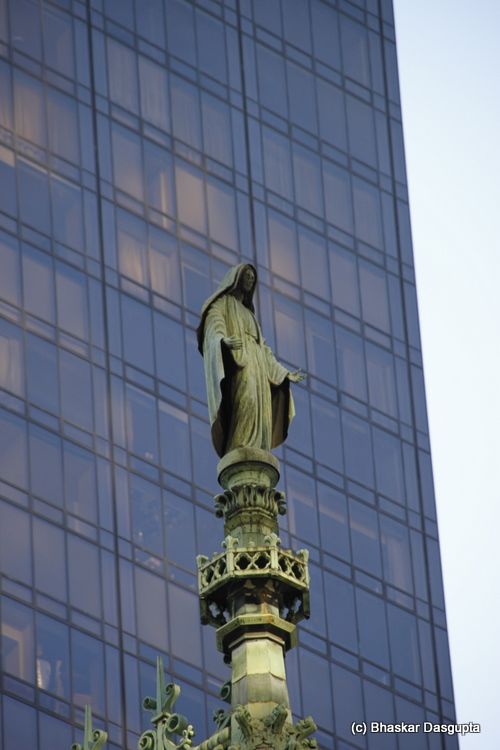 Walking past St. Patrick's Cathedral, the statue on top of the spire.


Its just lovely, soaring spires.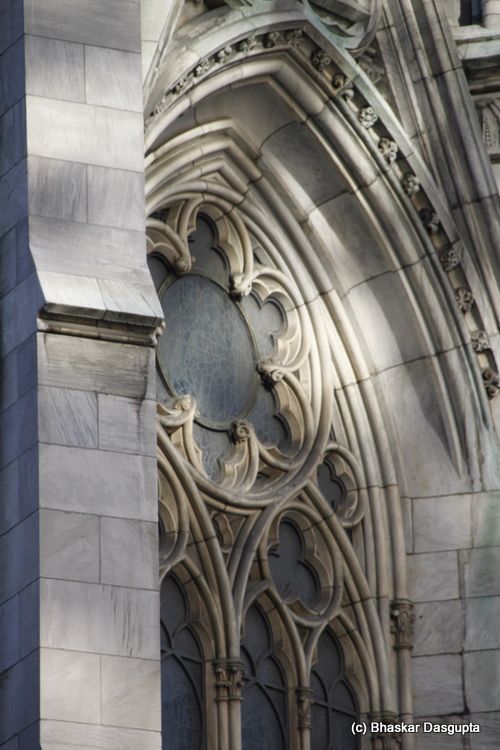 The stone stained glass window.


All bits are done well, none of this, "nobody can see it so we wont worry about it".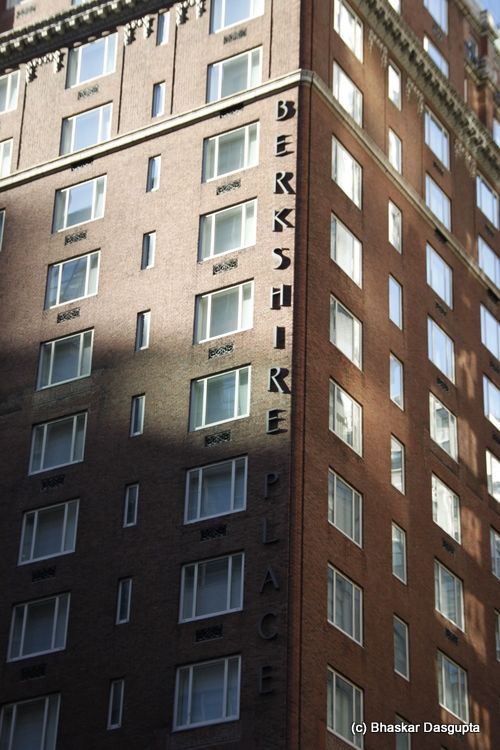 I love these hanging traffic lights.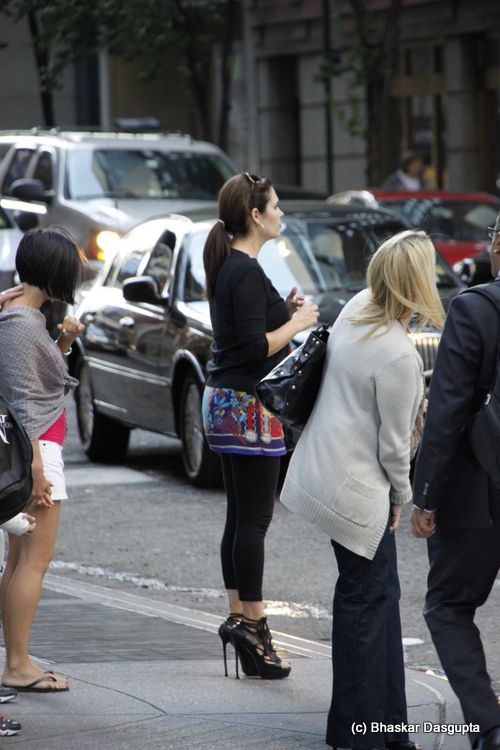 Wow, nice shoes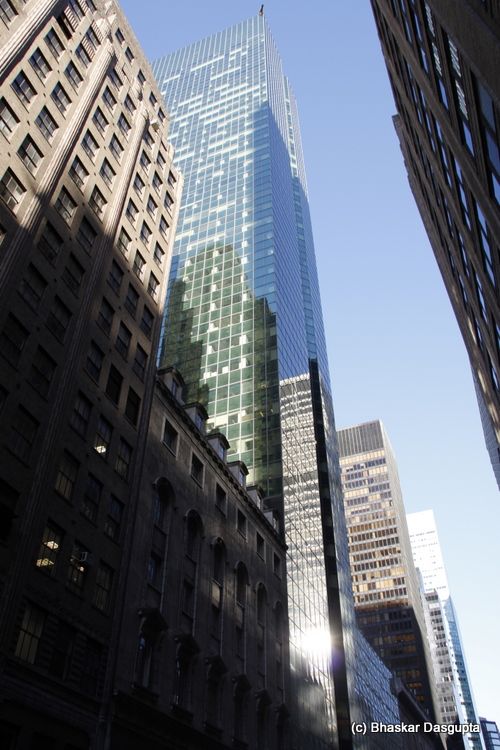 I just keep on wondering about the challenges of building these tall emblems of human engineering and architecture. Amazing stuff.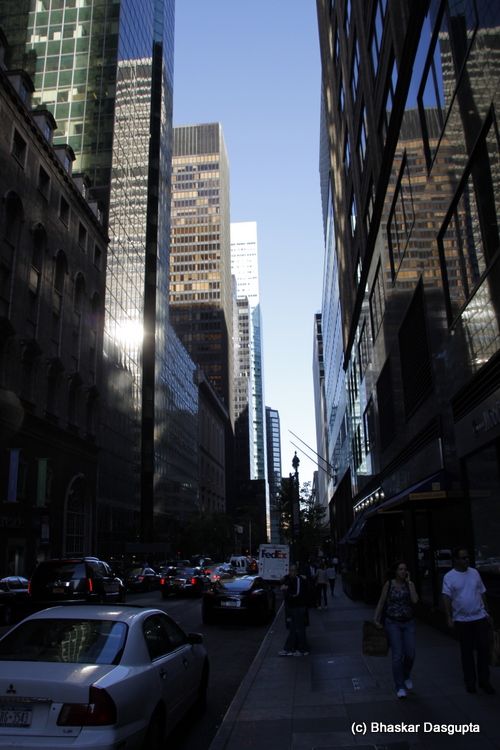 Glass canyons teeming with humanity.


Looks like a seal (not the oink oink type, but the letter sealing type). Nice, eh?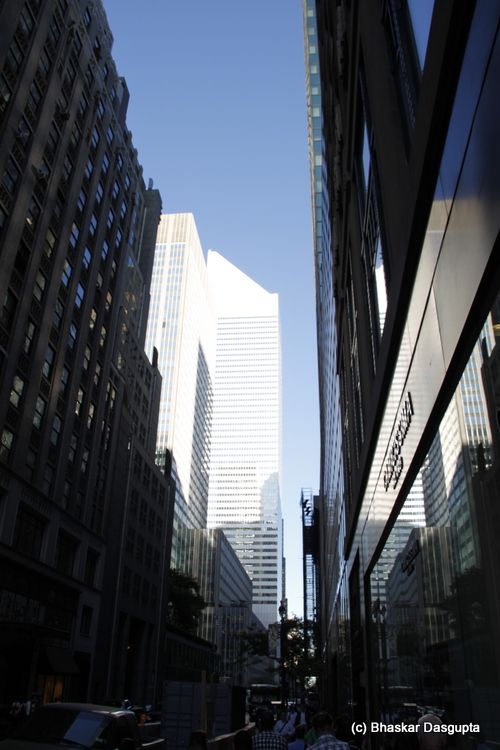 There's the slide building in the distance.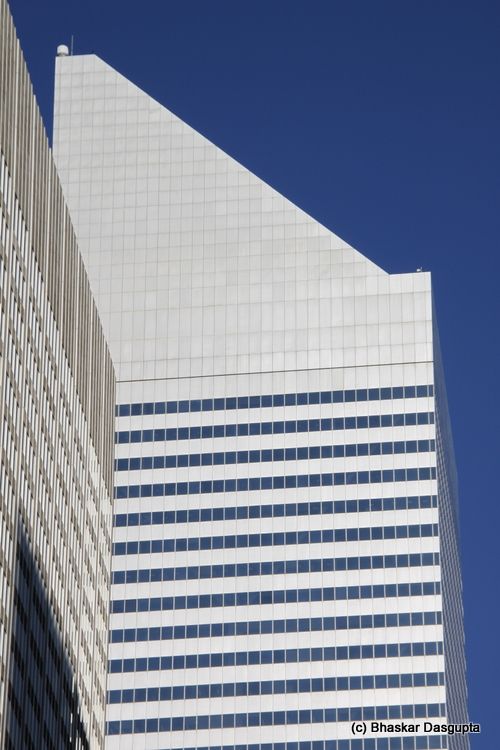 I wouldnt want to slide down that incline.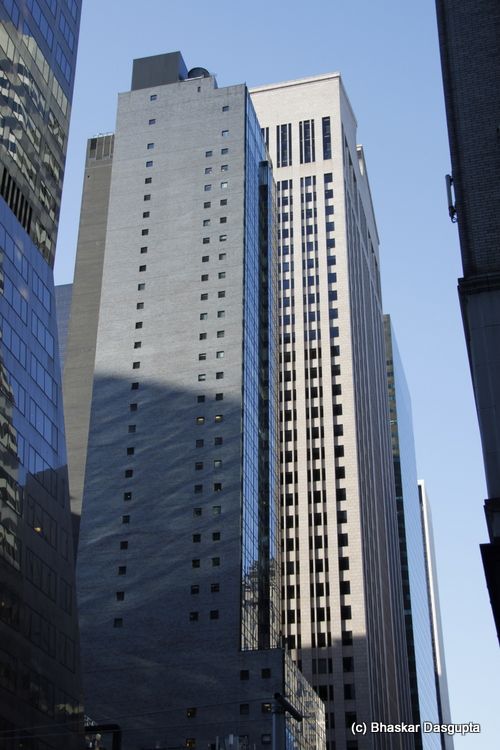 The windows were put on almost like an afterthought.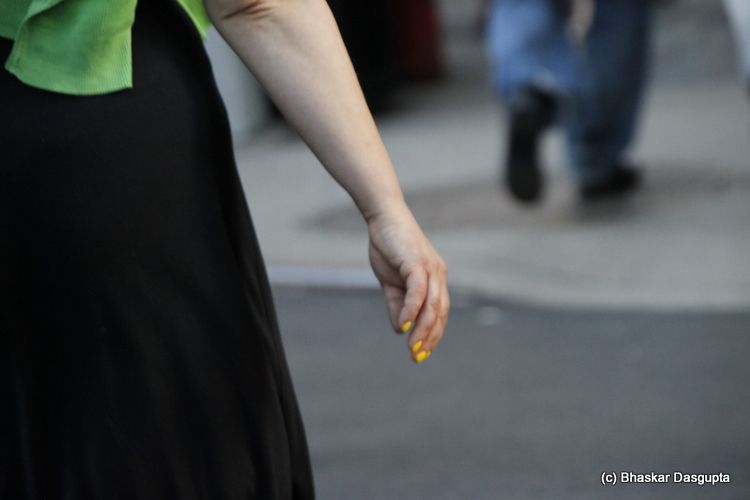 Yellow nail polish? Seriously?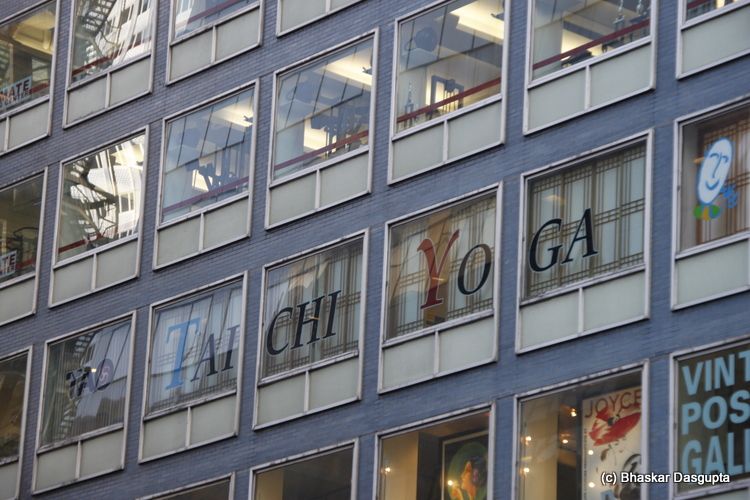 What on earth is Tai Chi Yoga?


Serrated rows of apartments, levels and floors.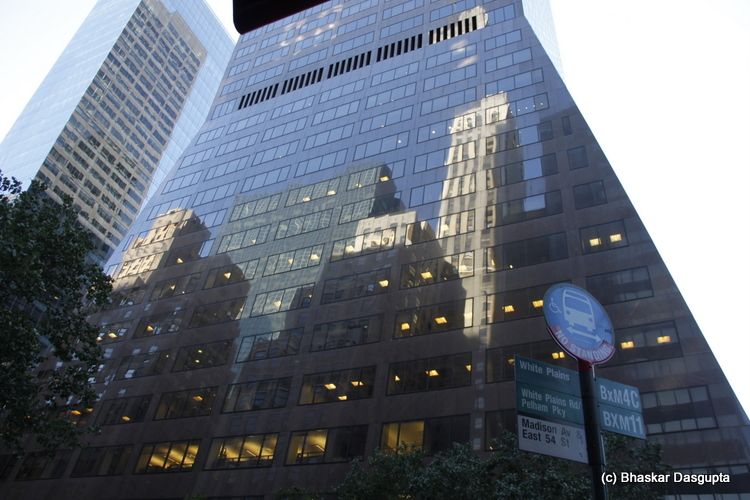 There's the seal building again.


Extraordinary, this habit of having wooden water storage tanks.


Glowing trunks.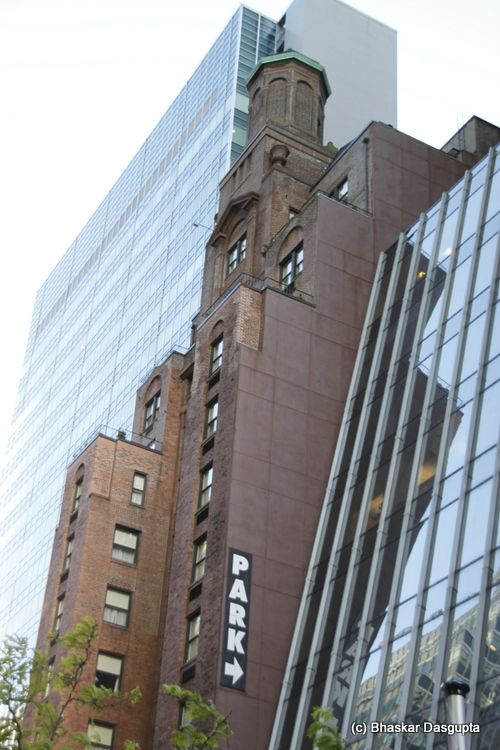 Beautiful brick fronted building. Almost like they wanted to build a skyscraper and then have plonked an italian villa on top.


On one side, you have Burger Heaven and just next door you have Caviar Russe. Only in NY.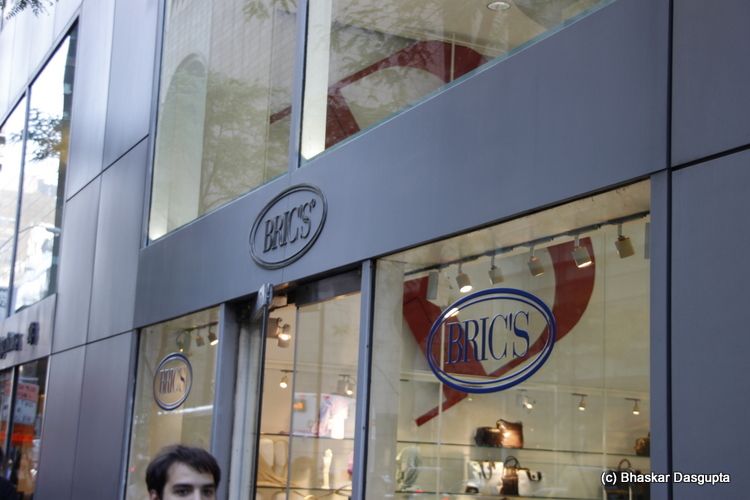 BRICs? they now have a store? amazing.


On the phone, checking an address?