Just past the Staten Island Ferry Terminal, we noticed these rock slabs. These slabs talk about the story of the purchase of Manhattan. Here, you can read the details here.
The giant rock has this brass sculpture showing how the Dutch settlement was way back then after the purchase of Manhattan.




And here's the dutchman himself. Looking very pleased with himself.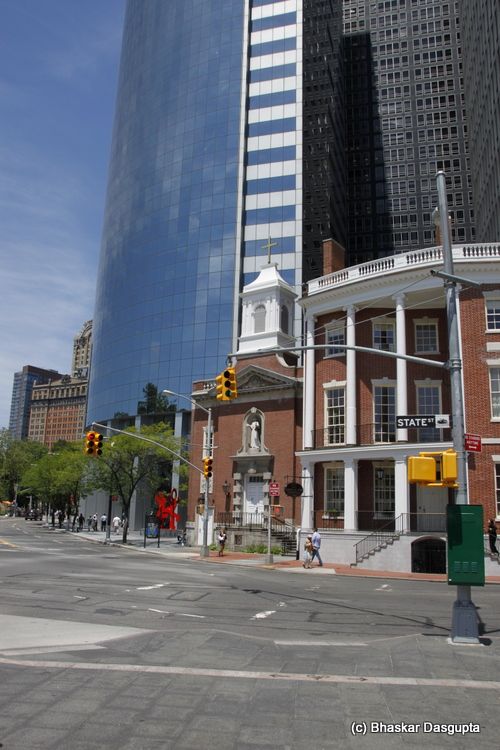 This is the Church of Our Lady of the Holy Rosary on the left and James Watson House on the right.
James Watson was the first speaker of the NY State Assembly.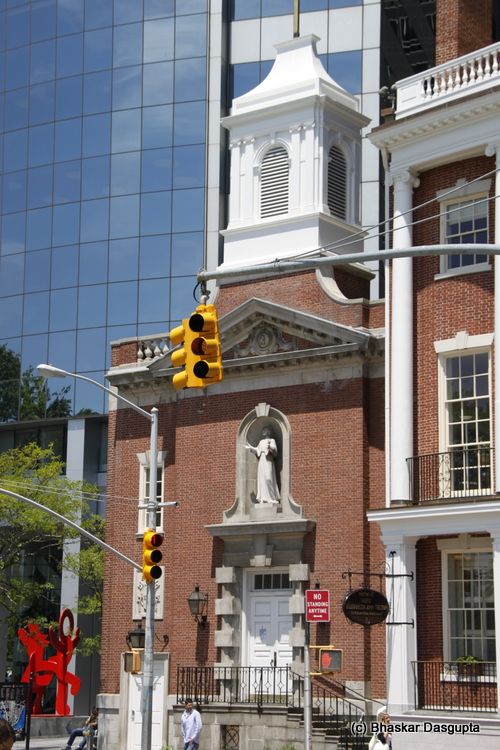 The church has been built on an apartment where the first American born saint, Saint Elizabeth Ann Seton lived.
Lovely looking church, no?
Whitehall Building and other apartment blocks.


Next is Battery Park.