I got back to the hotel after dinner but was still feeling restless so went out again late in the night to enjoy NY. Here are the photos of that midnight stroll.
Hey, there's the slidey building.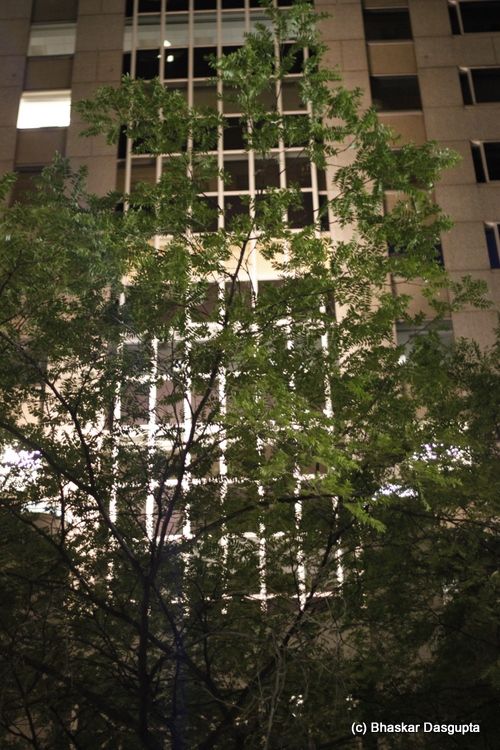 The multiple layers of glass make for some strange reflections.


I couldnt figure out what this was.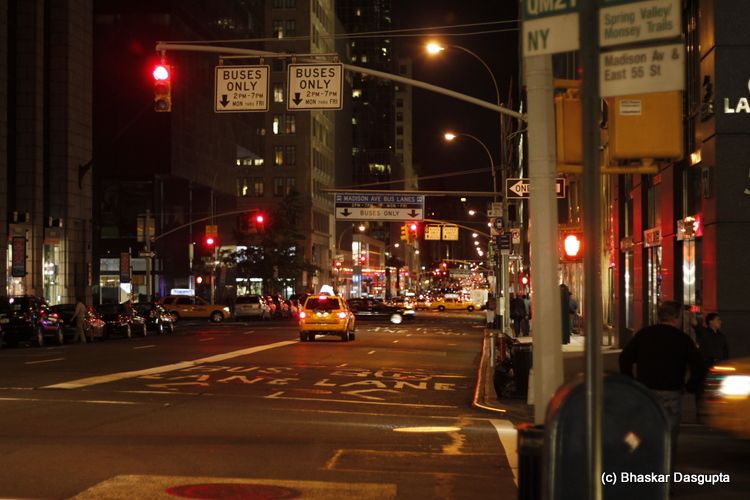 went to a swedish restaurant. what a smorgasbord, eh?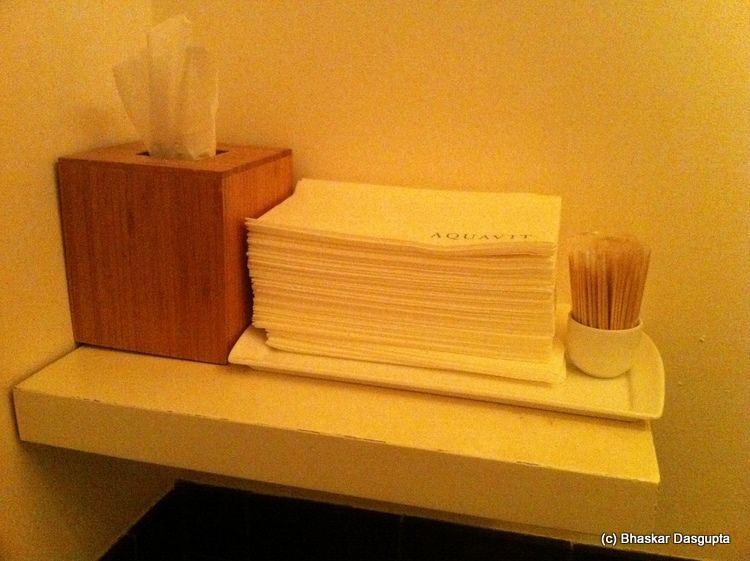 And in the loo, toothpicks!!!!