After Trinity Church, we moved into Wall Street, as the joke goes, Wall Street starts in a graveyard and ends in the sea. Sounds like a fair point to me.
There's the wall street canyon. Actually the road is fairly wide but the very tall buildings cause it to look squished.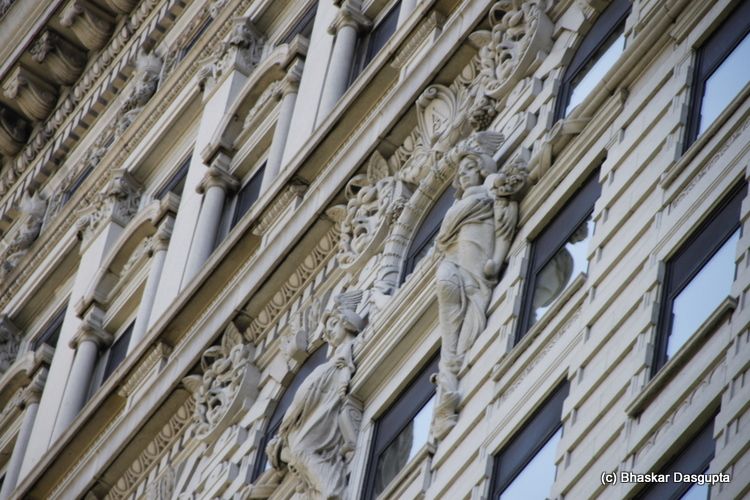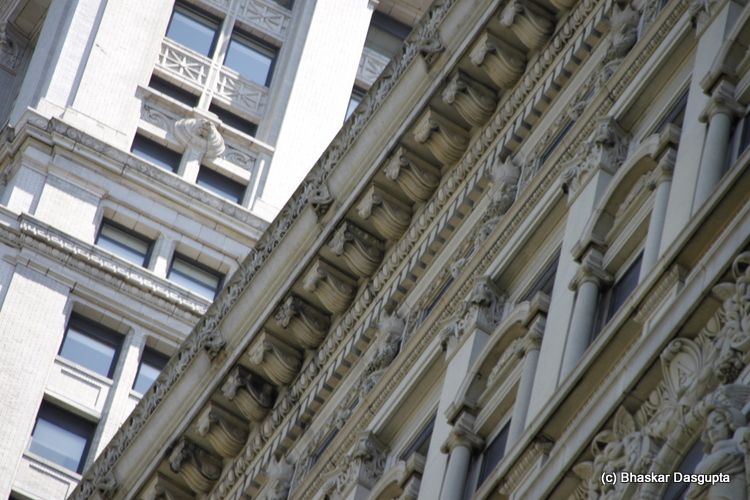 Some highly carved figures on the buildings.


The top of Trinity Church and another building.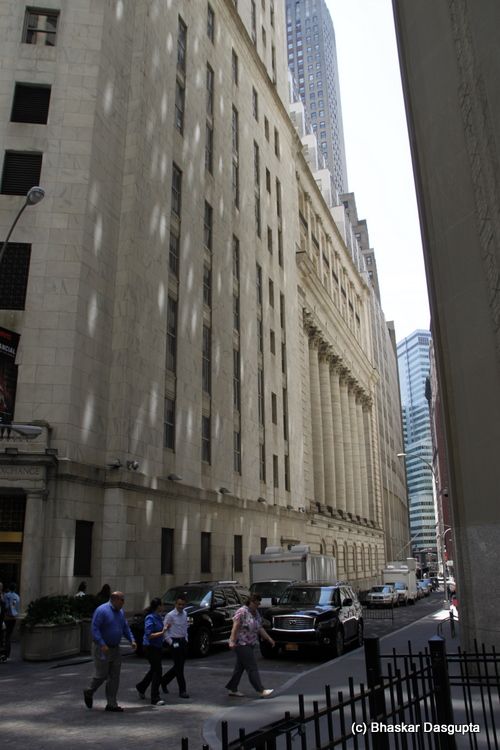 Starting to walk down Wall Street.


A plaque with tourist information.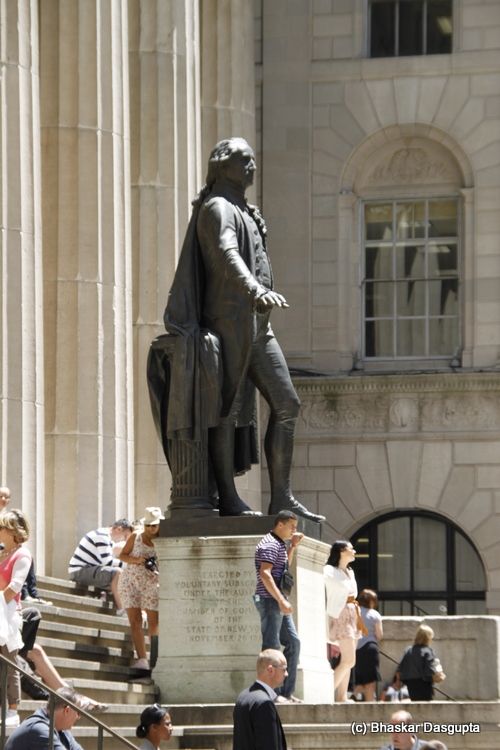 The Statue of George Washington.


The Federal Hall National Monument. Parthenon?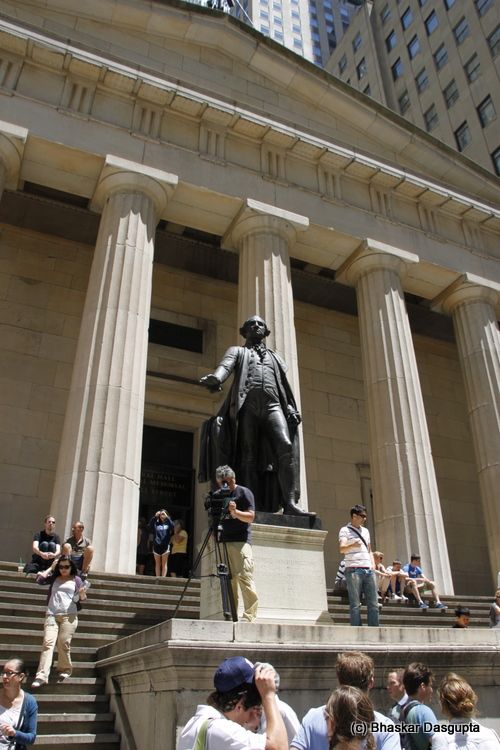 The Stock Exchange Giant Flag.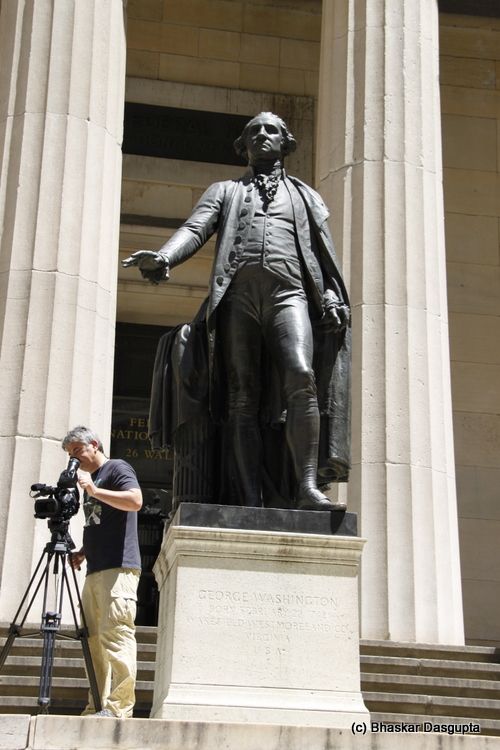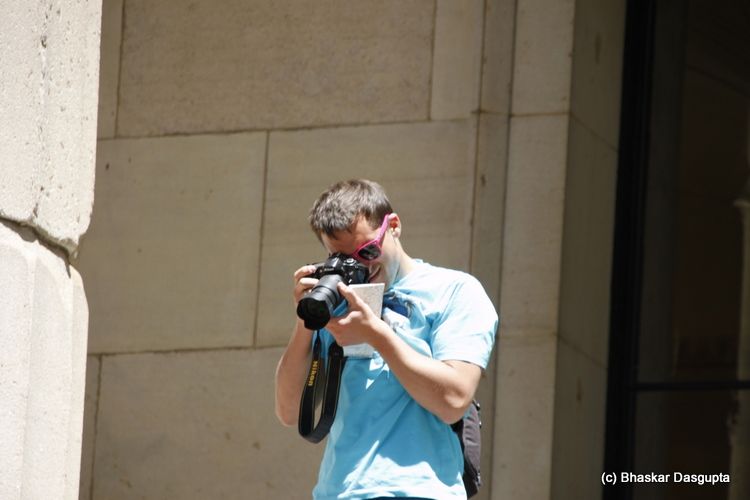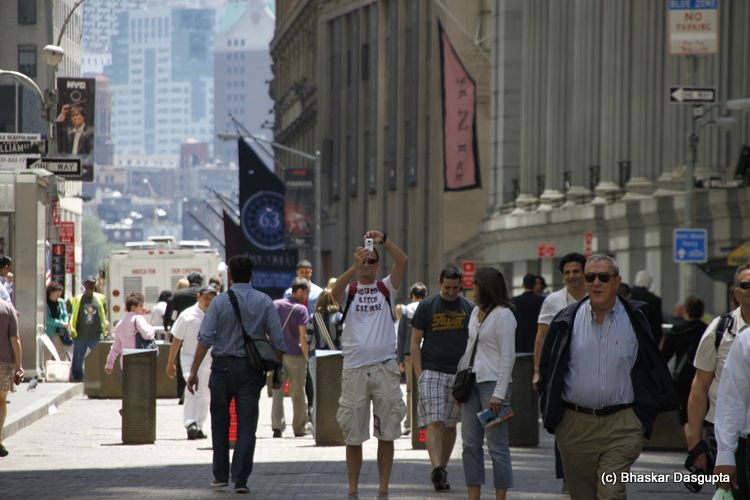 A police car was parked on the side of the street.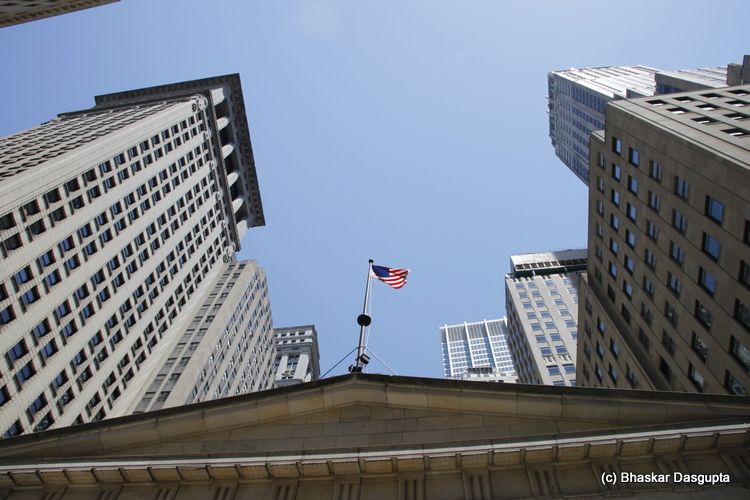 Looking up at the NYSE building.


The pediment was full of industrious figures.


Looking back at Trinity Church.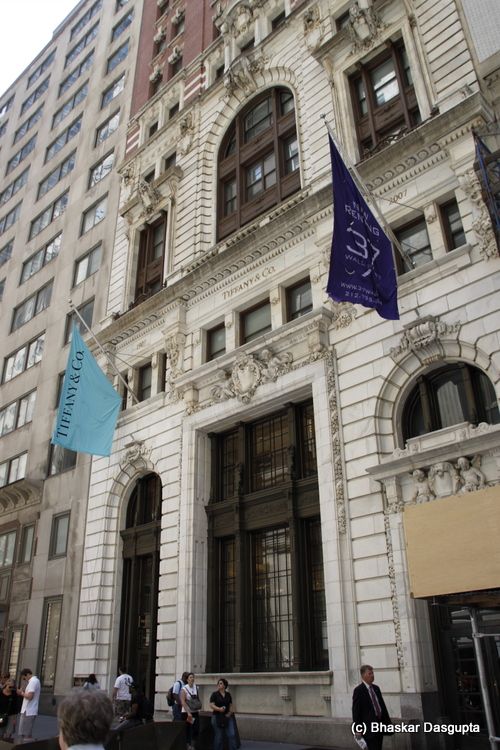 The pale blue colour is famous for its links with Tiffany & Co.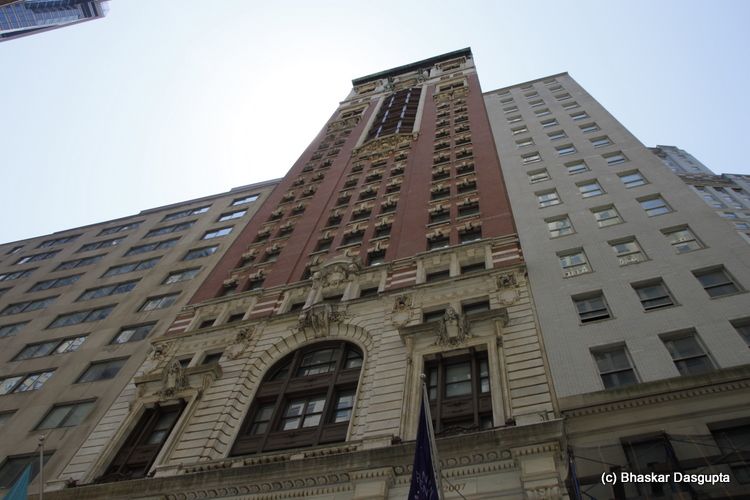 The Megomaniac Trump's Building.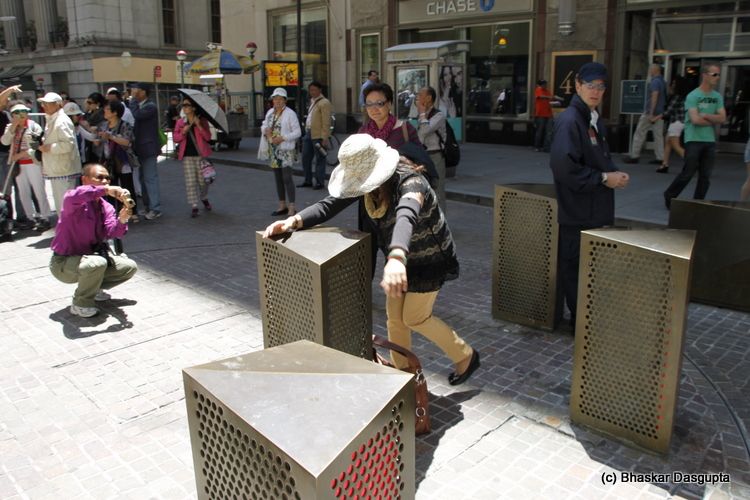 Car Barriers and Japanese tourists.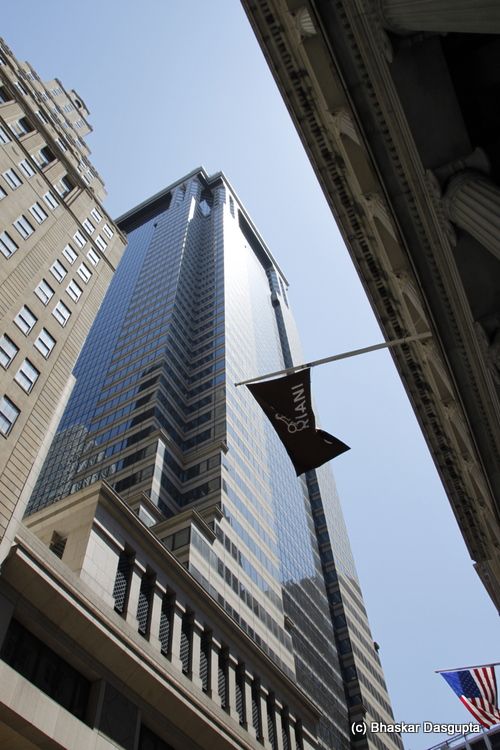 I once worked here for few days back when….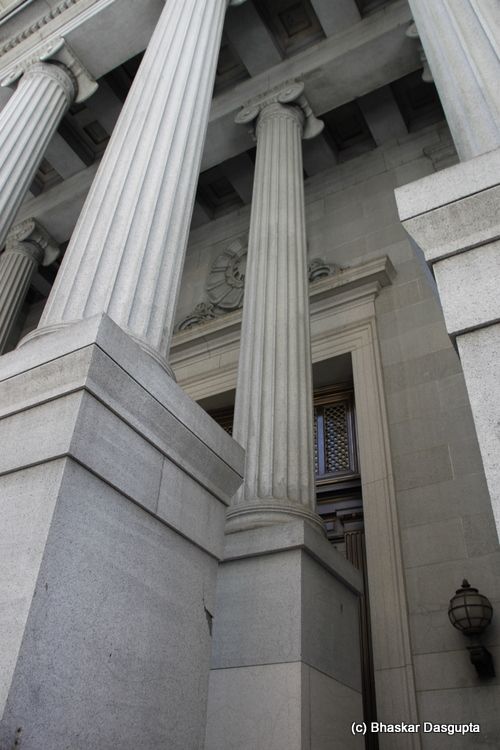 A small alleyway. Check out what's on the top of that building in the middle. Cant see it? See the next pic.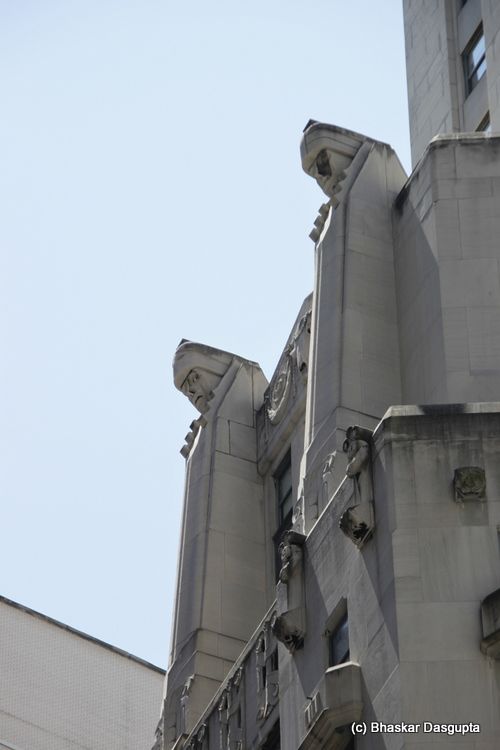 Two giant figures standing up there glowering down at the passerby's.


The famous charging bull.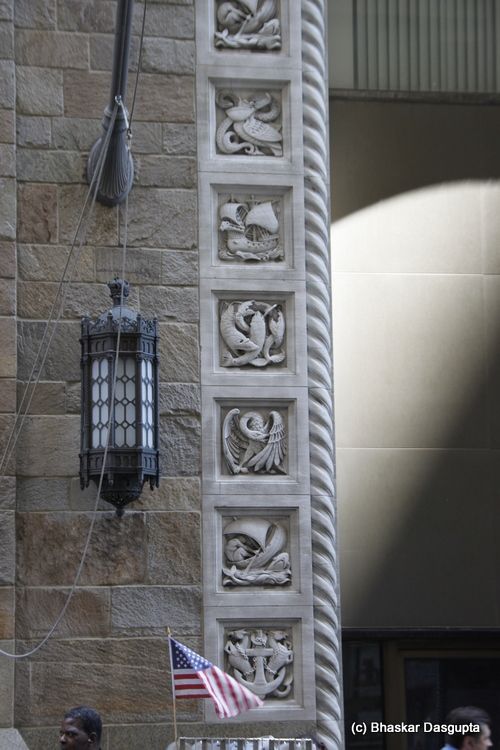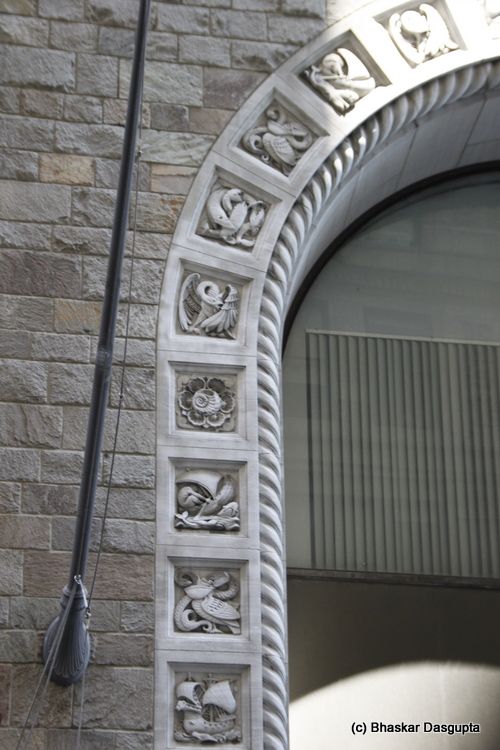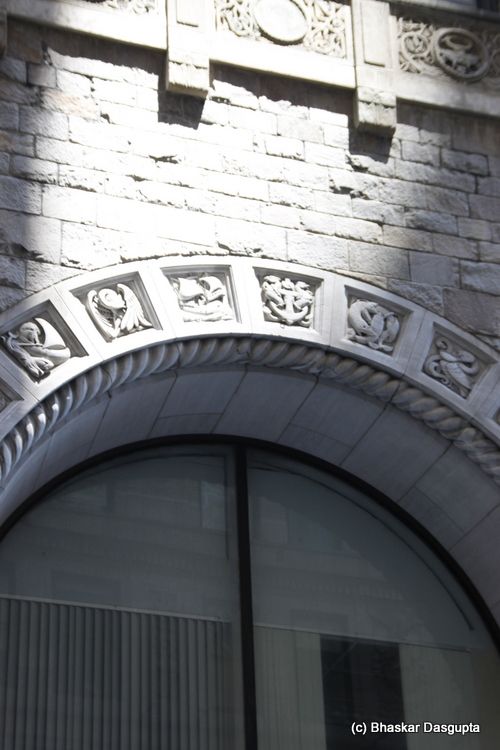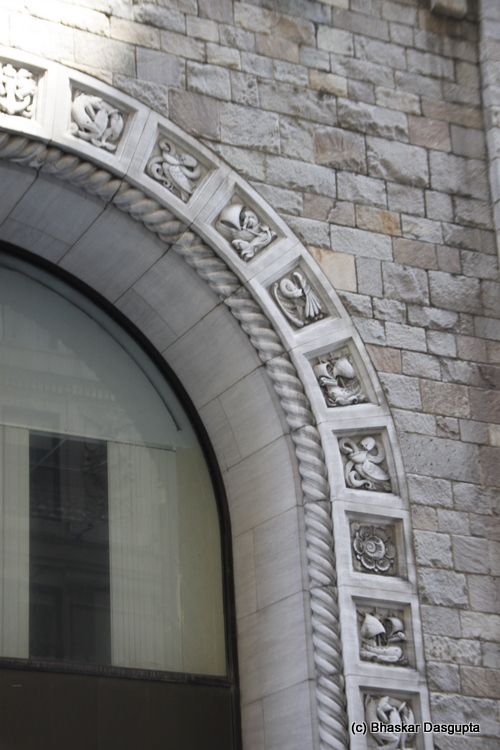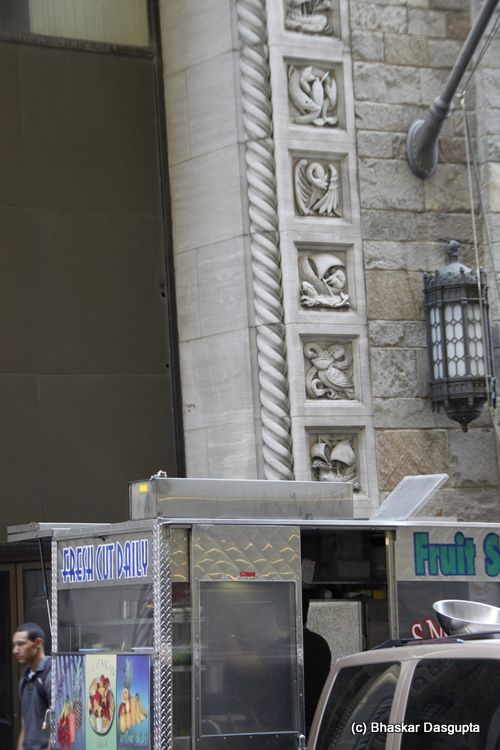 This door had highly carved plaques of sailing ships and then what appears to be square shapes of carved stuff which were used for trading? Some kind of a maritime building?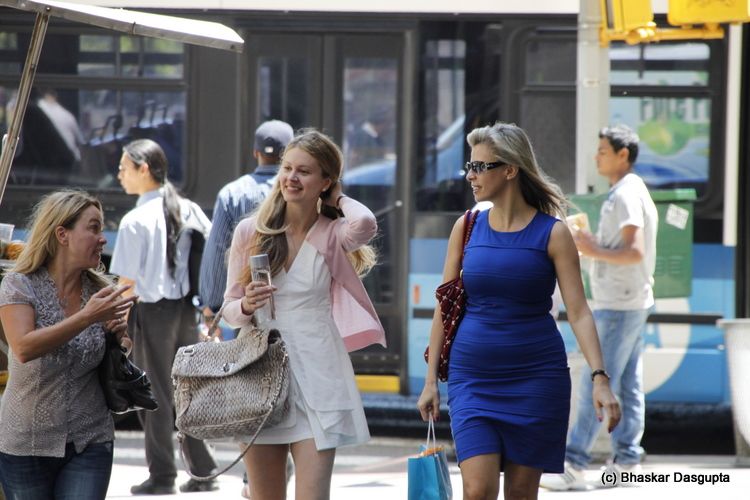 Some lovely ladies crossing the FDR Drive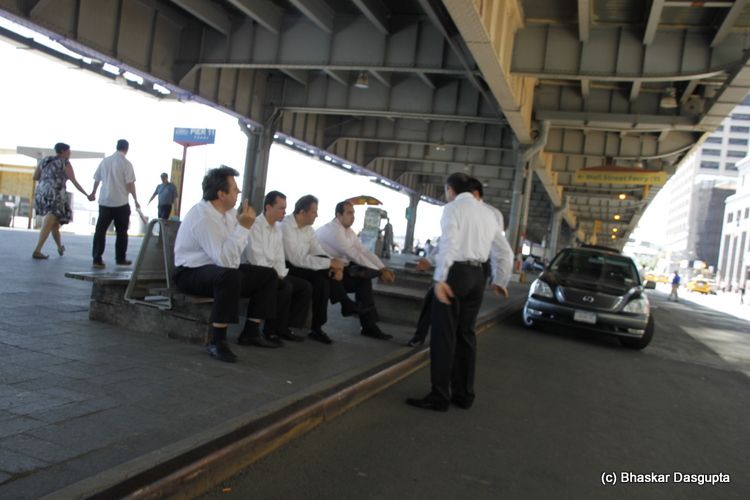 Limo drivers waiting under the FDR Drive elevated drive. We have reached the waterfront, next is the walk down FDR Drive down to Battery Park.