That's the Egyptian building. It actually has a bloody egyptian obelix on the top! extraordinary.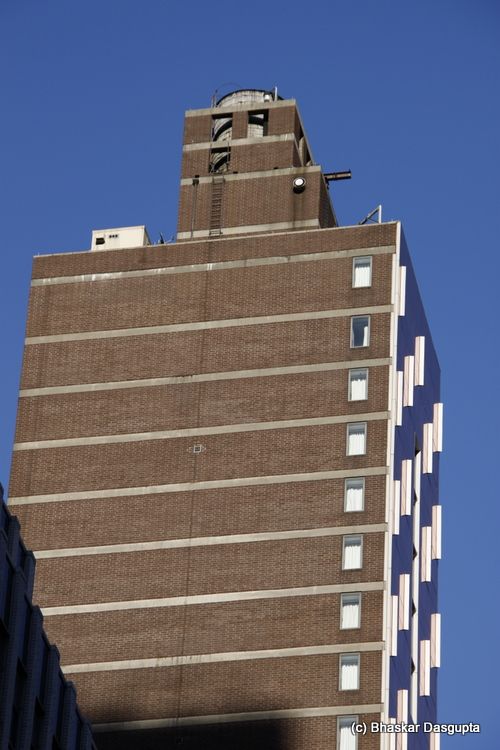 A building with a wooden water tank on top, what's with these, eh? why cant you have proper plastic tanks, eh?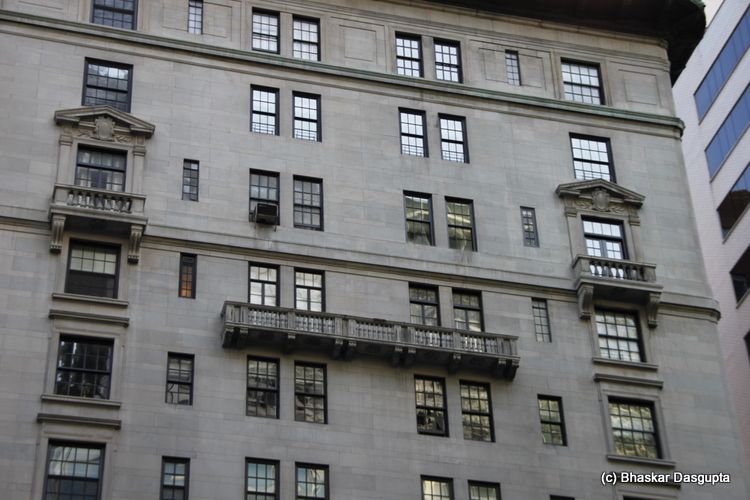 These balconies are very dodgy, I wouldnt really go out on them, so why put them up at such a height?


Tourists? Just what are you wearing young lady?


Tourists lost in the concrete jungle?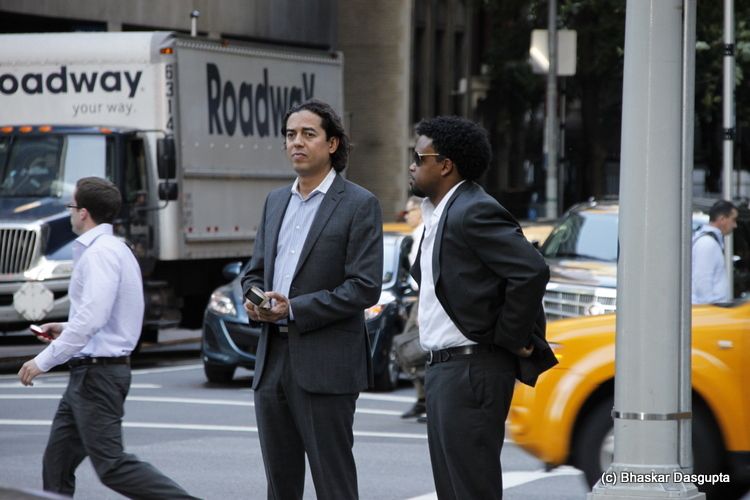 Whoops, something slipping there lady?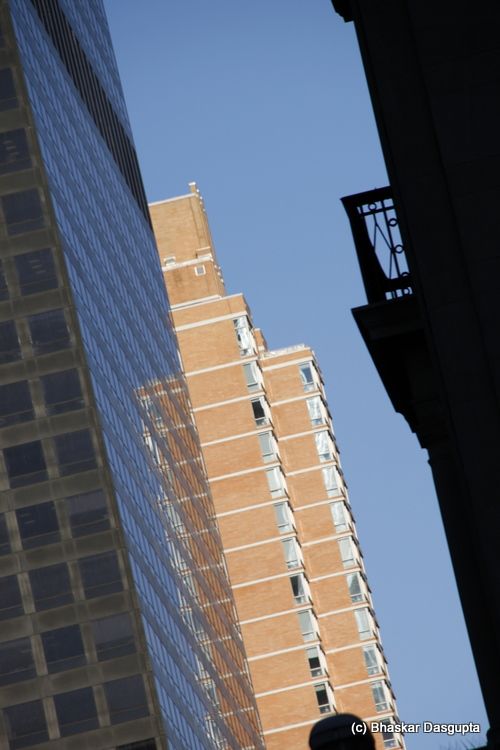 Leaning buildings of NY, actually, its just me who cant balance.


Crossing the road while texting or updating status. Notice the sign says not to walk/cross. lol.


This didn't come out well, but bloody hell, its a fan fitted out luxuriously. Nice one.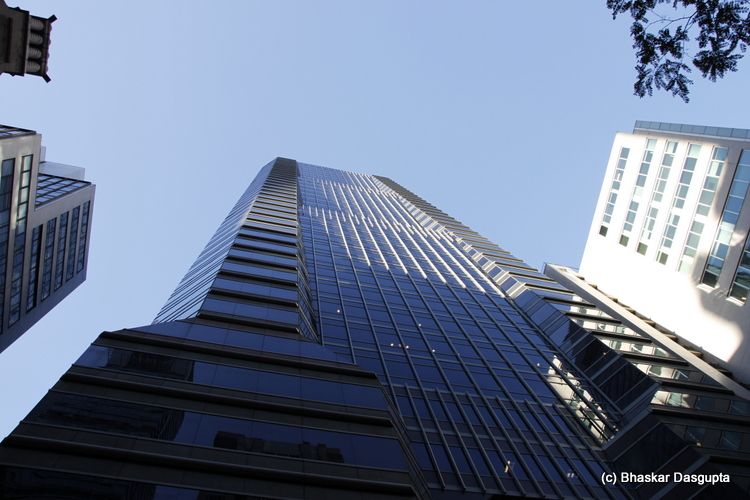 Gave me a crick in the neck, it did.


Two buildings in one. Then had dinner and walked back to the hotel.