After the Wall Street Darshan, we landed up on the FDR Drive and turned right down to Battery Park. This is a series of photographs of that sojourn.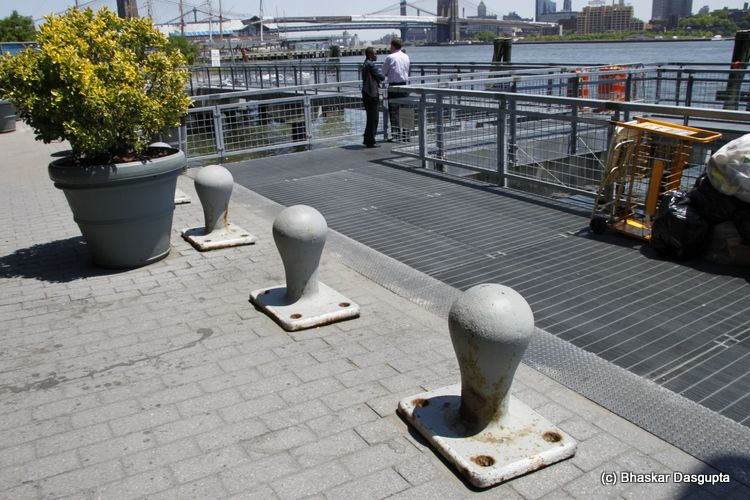 Brooklyn Bridge. Why does it have a bandage around it?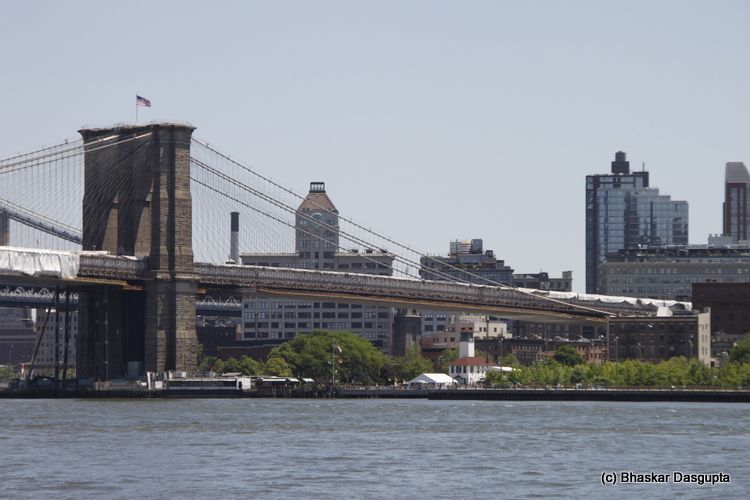 All down to the end. Hurting baby?


Nicely sitting together there. The helicopters were jumping up and down quite frequently.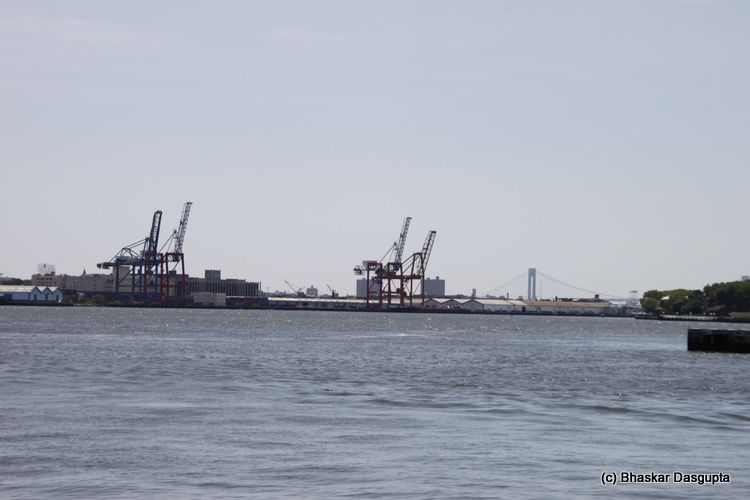 People were sunning themselves on the benches.


That's a giant building, I wonder what that is.


Pushing the cyclic forward and bending forward.


Another chopper getting ready to take off.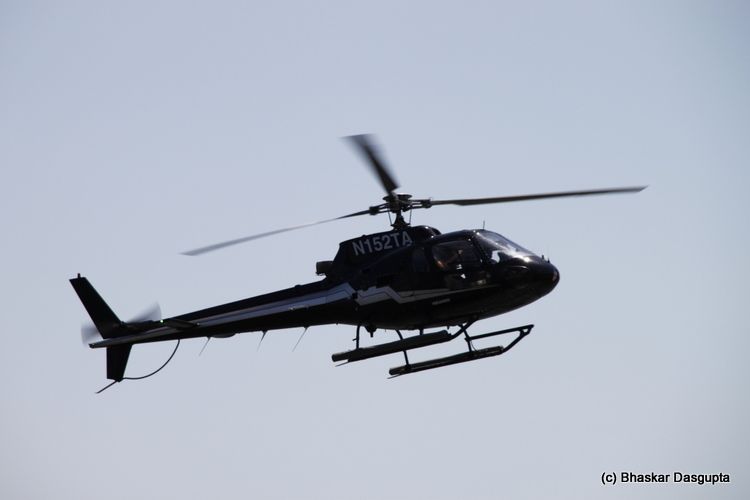 Turning into the landing position


Settling down, that man on the right is a brave man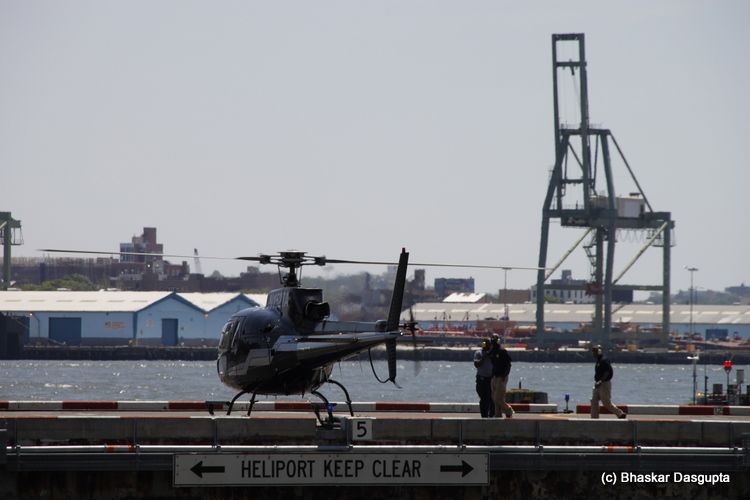 The Downtown Manhattan Heliport.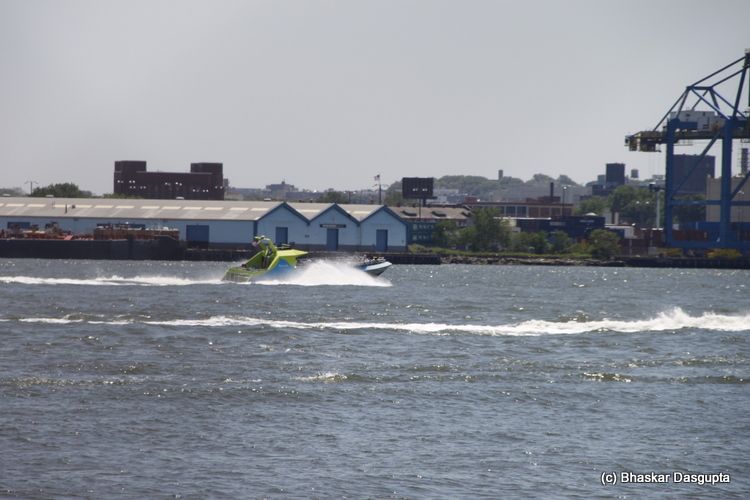 Another chopper, this time with a wheeled undercarriage, coming into land over a cruise boat.


Lake Placid?? Wasnt there a horror film with this title? worrisome.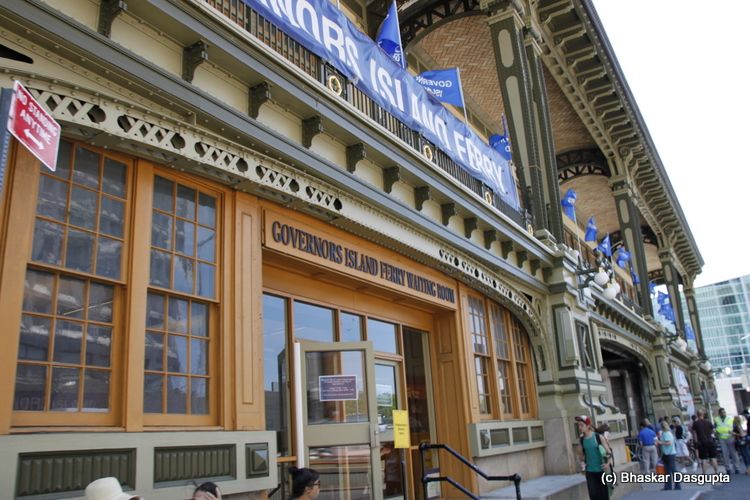 Governors Island Ferry Station.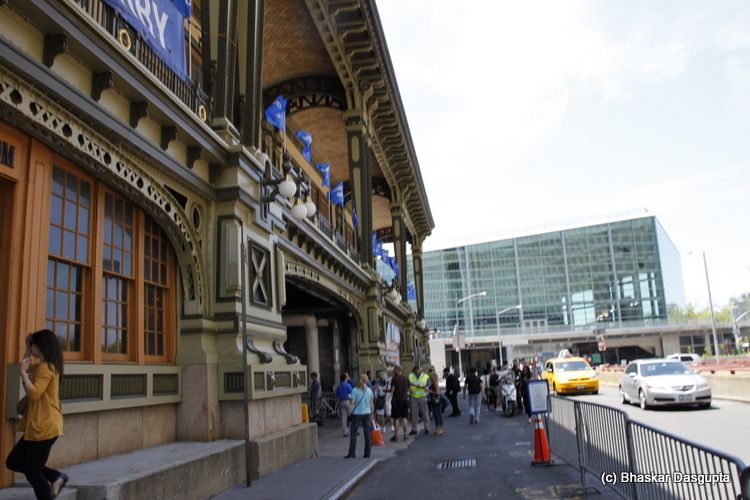 People crossing into the waiting room.


The back end of the Statten Island Ferry.


Moving on the other side, the huge sign.



Check out the number plate, ATE? lol
I keep on walking to the Battery Park.