We moved into the entrance to Battery Park. This is on the extreme ocean end of Manhattan.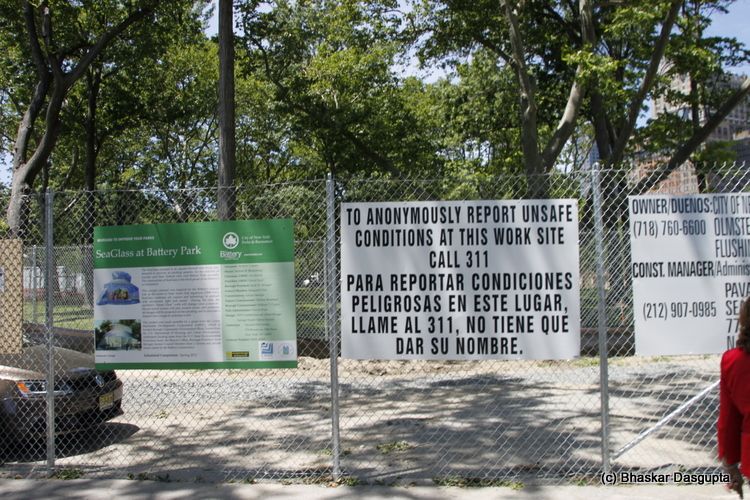 Hmmm, looks like there are some weird signs up, lol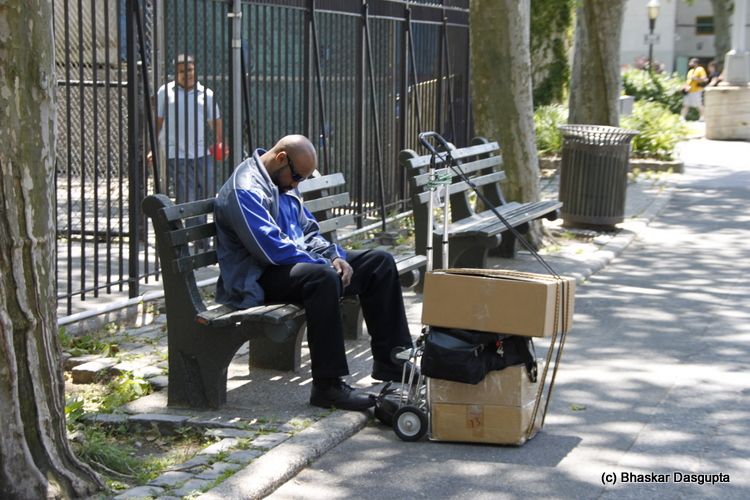 I am so tired of all this humping around


These are the Statuettes of Liberty. geddit?
Walking towards the shore.




A NY Waterway Ferry powering through the water.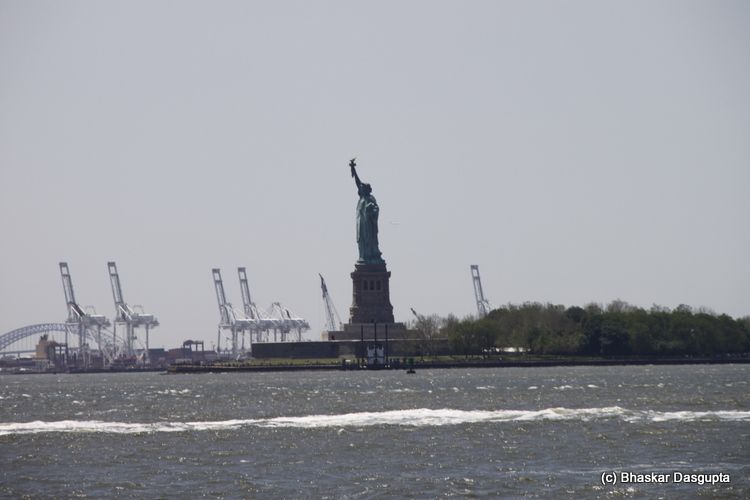 And there she is. We decided not to go over to her, i mean, it would have taken well over couple of hours to just go over and come back, and telephoto zindabad. The backdrop of the cranes make an interesting counterpoint.


The gables are definitely Dutch. Is that Ellis Island?


That is a giant clock. Colgate even.


Amusing, there is a building just like this in HK (the world trade centre) but its much taller. This one looks very squashed in comparison.


Well, unfortunately, even in this place, the usual sad sight of homeless people.


Then we are at the East Coast Memorial. This commemorates US Servicemen who died in the coastal waters of the Atlantic during WW2. 4609 names are arranged by the defence organisation they belonged to, made in 1963 and inaugurated by John F Kennedy. Nice, eh?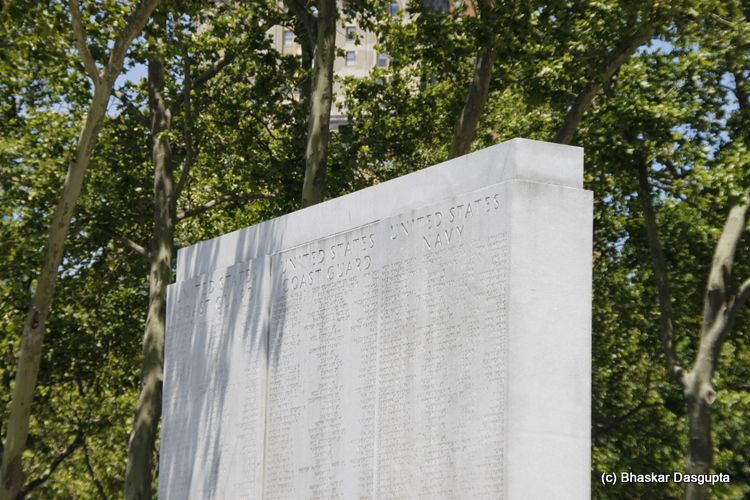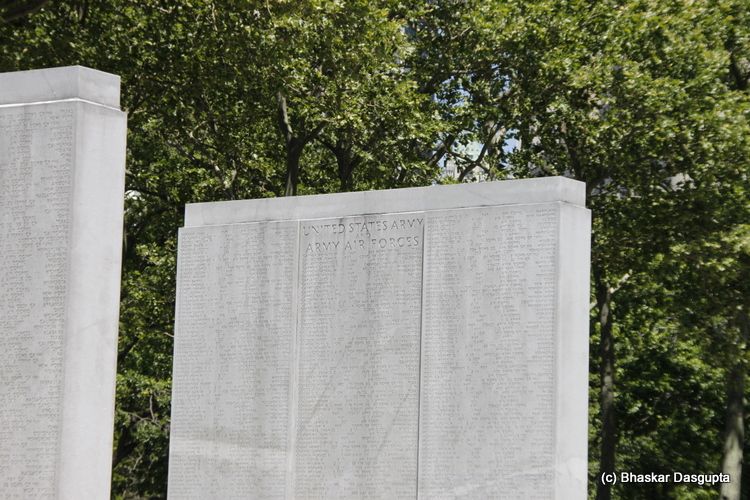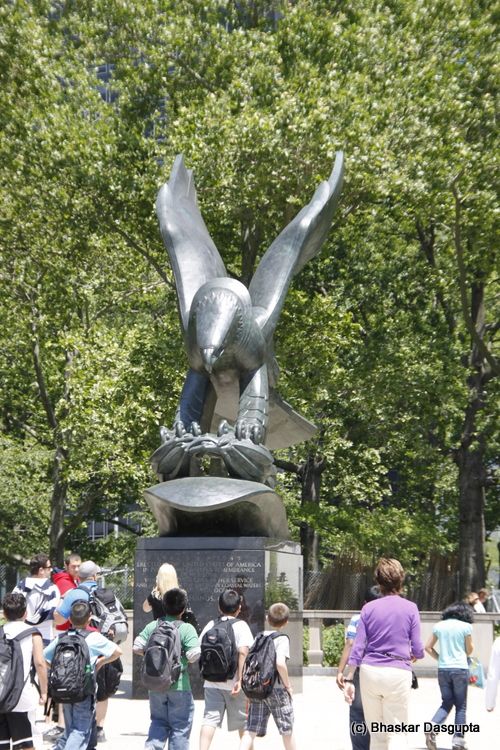 There is this giant eagle statue as part of the memorial.


It looks even more powerful from the side.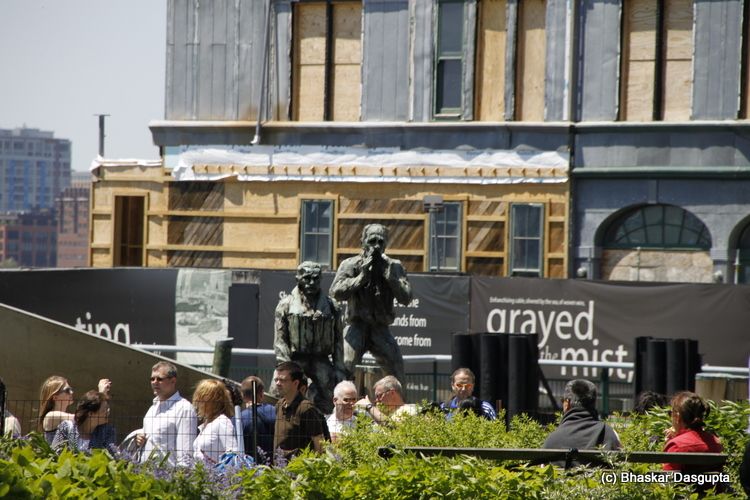 Across the memorial is this statue, not sure what this is.
Then this is the reconstructed Battery Park Fort.


The curved wall of the ford. Pretty sad little fort, I have to admit. lol


Then you have the Korean War Memorial.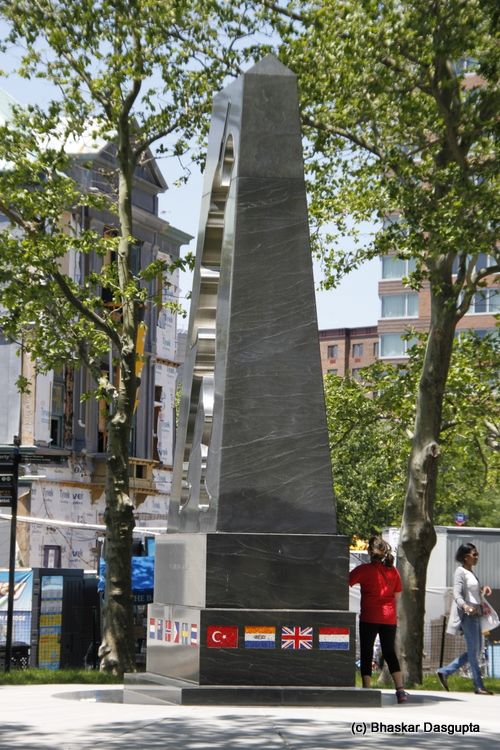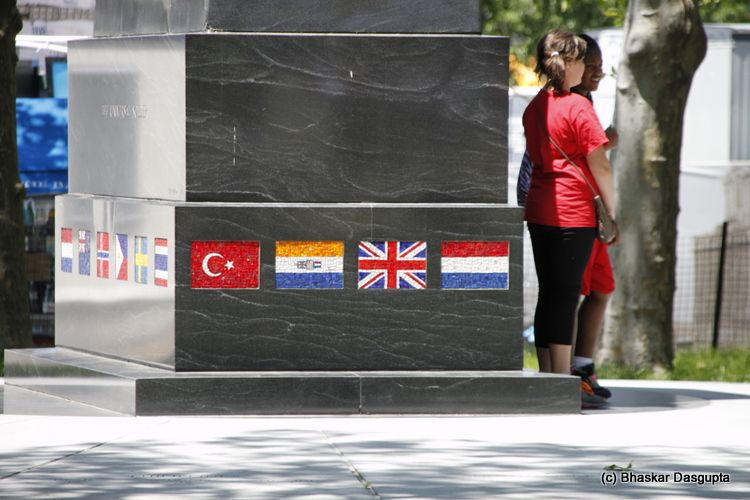 The nations who participated in that little war are emblazoned at the bottom. Interesting, I didnt know Turkey participated in this.


Interesting windows, when I saw this, it reminded me of a lego brick building.


A lady enjoying herself on the park and pointing to somebody for her doggie. Daddy?


The entire park is full of these memorials. This one commemorates the Walloon Settles who came over from Netherlands.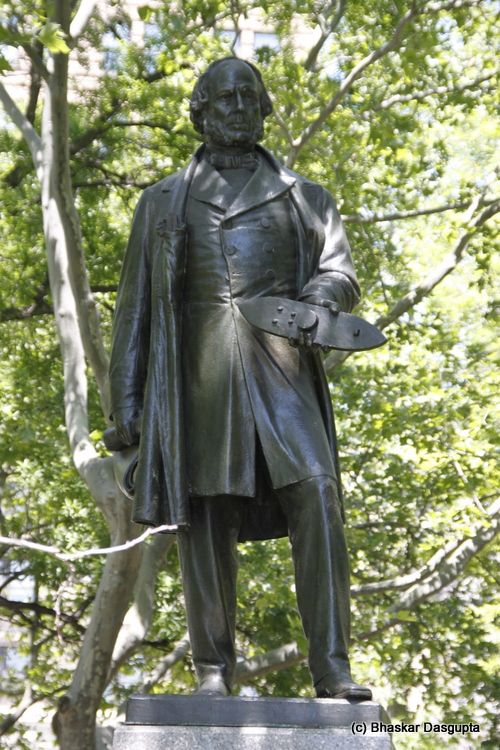 This is a memorial to John Ericsson, a Swedish-American inventor. The man is amazing. He also designed and made the USS Monitor, the first Union Ironclad ship. Brilliant stuff.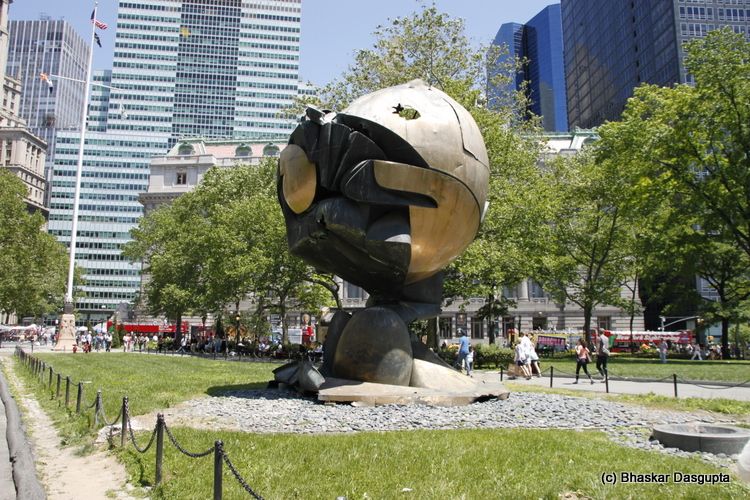 This is the Sphere, a sculpture which was originally in the plaza of the World Trade Centre. After 9/11, it was moved here. And there is an eternal flame on this rounded base to signify and honour those who lost their lives.





This is a sculpture and flagstaff which commemorates the decree which established Fort Amsterdam way back on 22nd April 1625. Cool beans, eh?


Tall tall buildings. We decided to walk up Broadway and check out the charging bull.