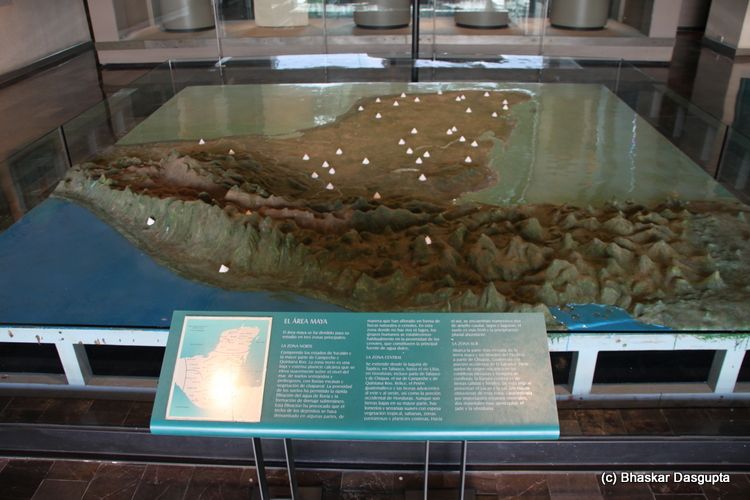 I move into the last bit of the Mayan gallery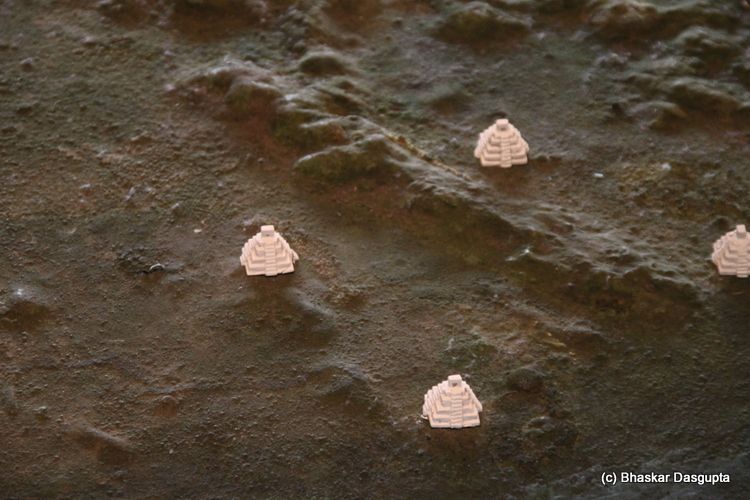 Here's the Yucatan peninsula with little pyramids showing where they found Mayan artefact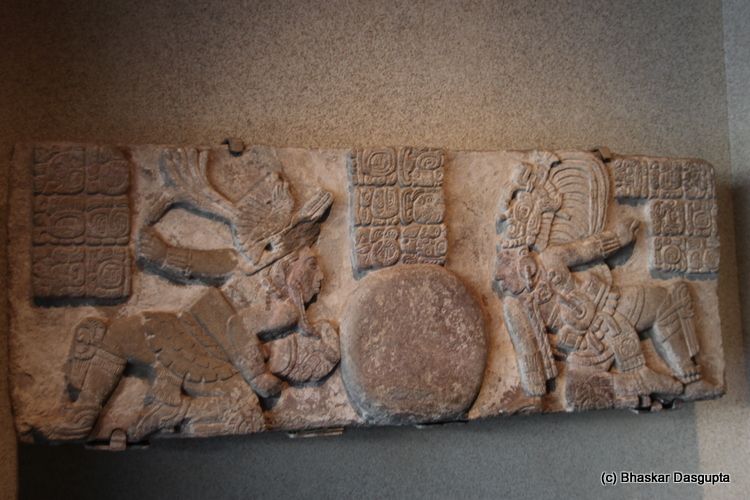 More what looks like pediments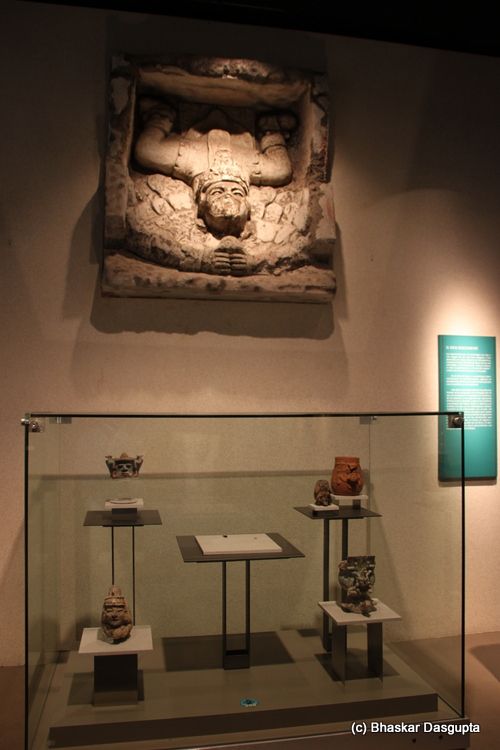 That's an extraordinary display
A snake here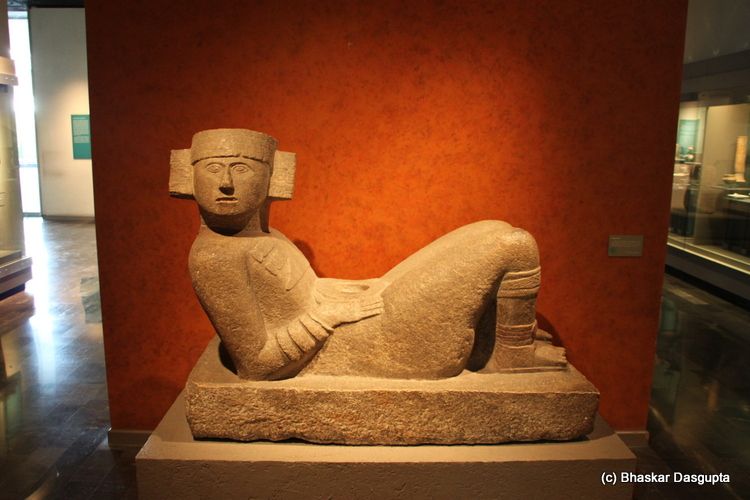 This pose is quite common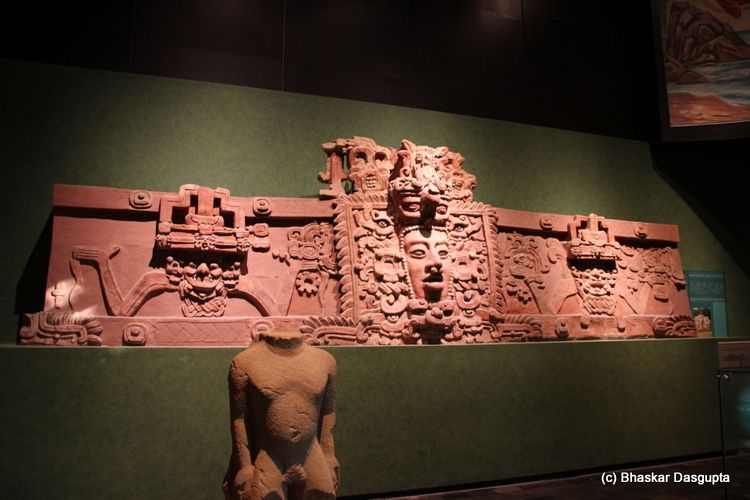 made up of some kind of clay?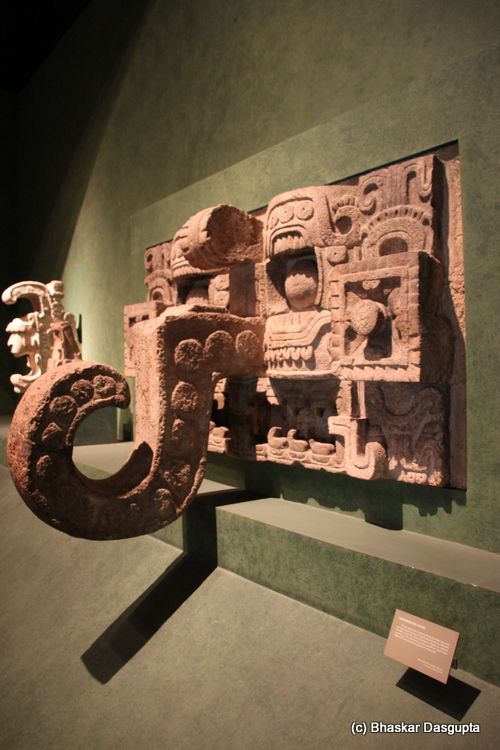 A ball game goal?
Hmmm, bit grumpy there?
I go to see the grave of Pakal the Great.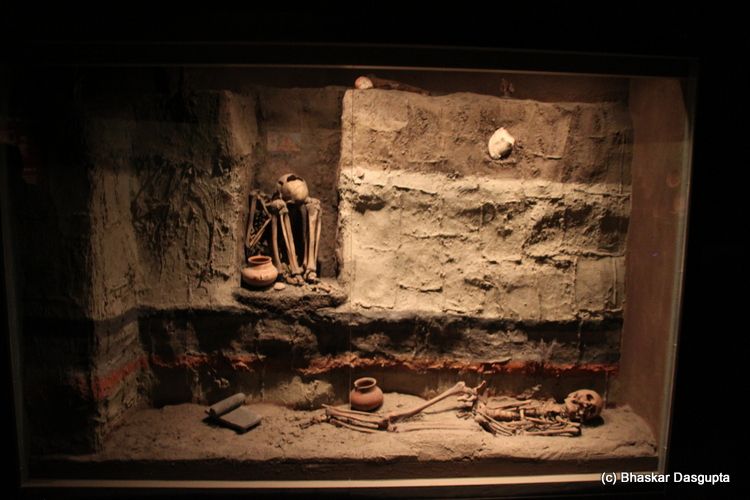 A grave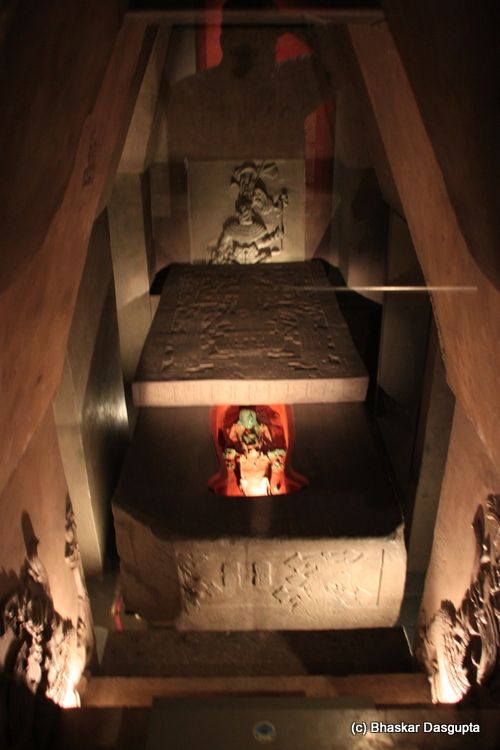 Im looking down at the pyramid grave of Pacal the great. You cannot see it clearly but the top of the sarcophagus is very important, not least because Eric Von Daniken went off on it and said that Pacal was an astronaut, lol.
that's how the lid looks.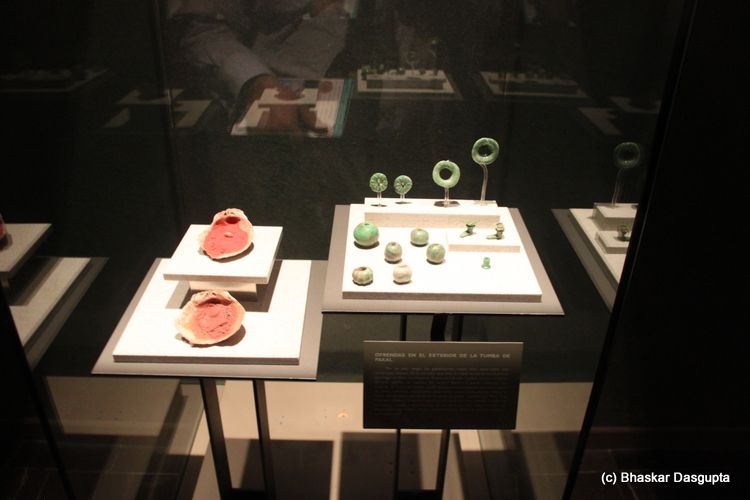 Some of the stuff found in his grave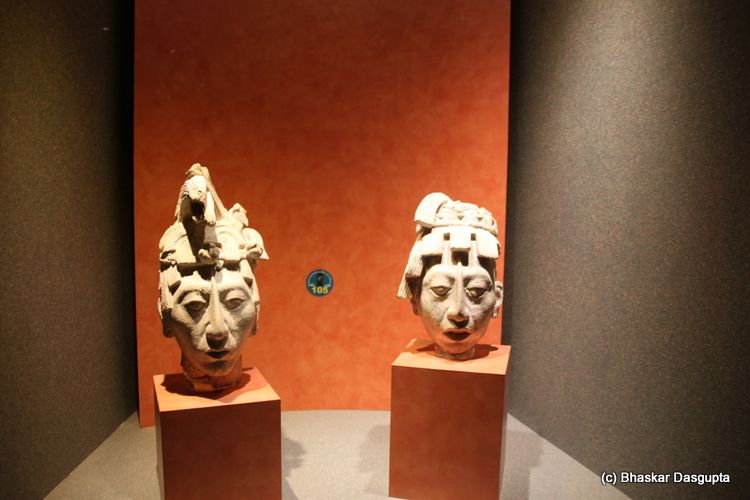 The chap is on the left
And then the death mask
Bloody hell, that is one awesome mask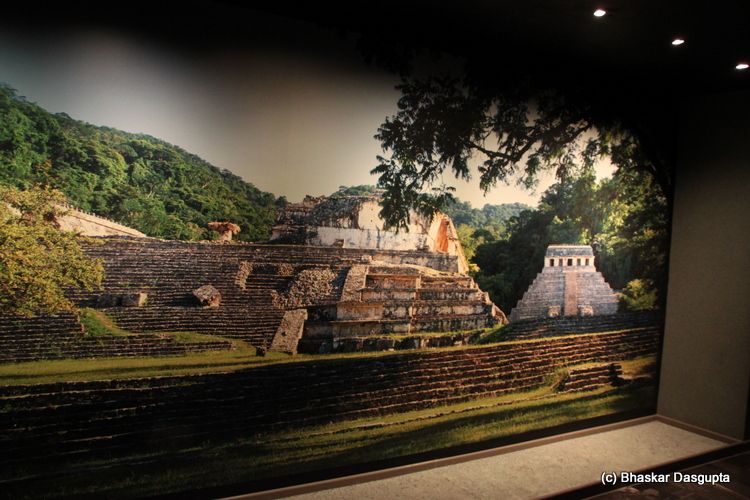 there's the pyramid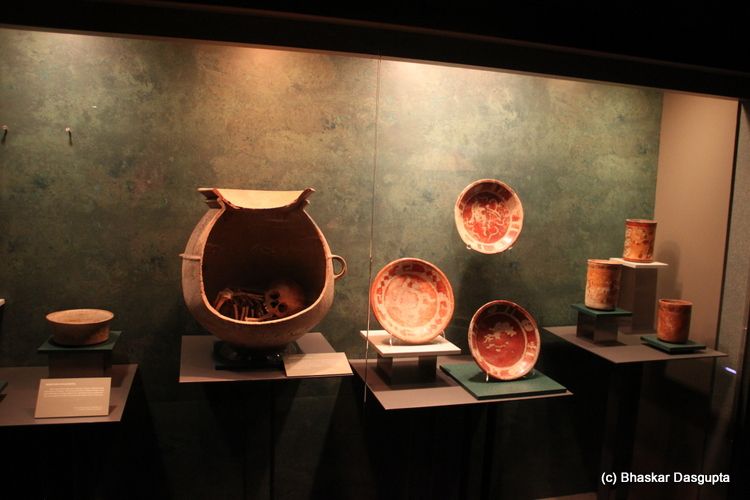 More grave goods,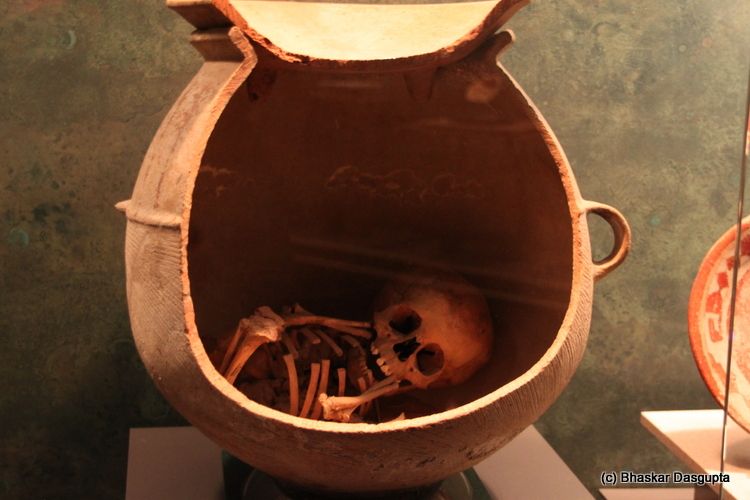 And in one of those, this pot cut out to show a skeleton..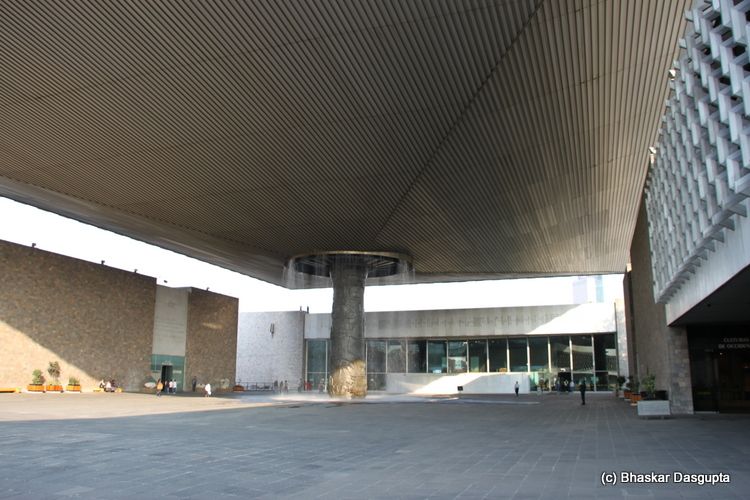 That's it, i climb out and out into the courtyard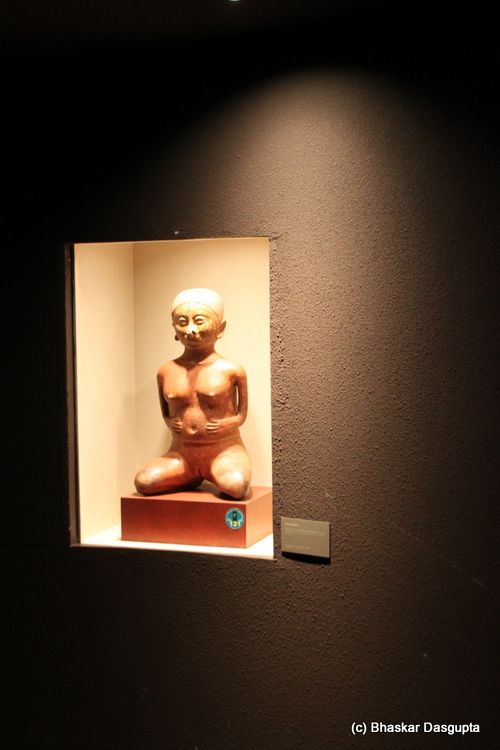 I am now moving into the last gallery, which I can broadly describe as the "other" bits of Mexican history in the west of the country.
Another grave..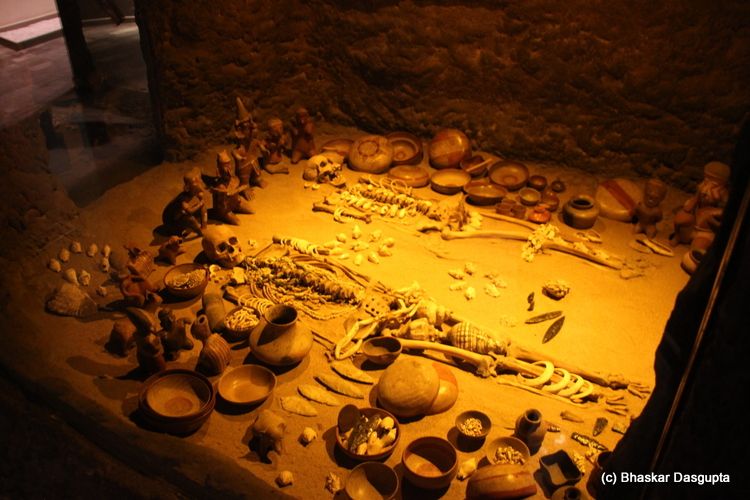 Some serious amount of stuff was included in this double bed grave..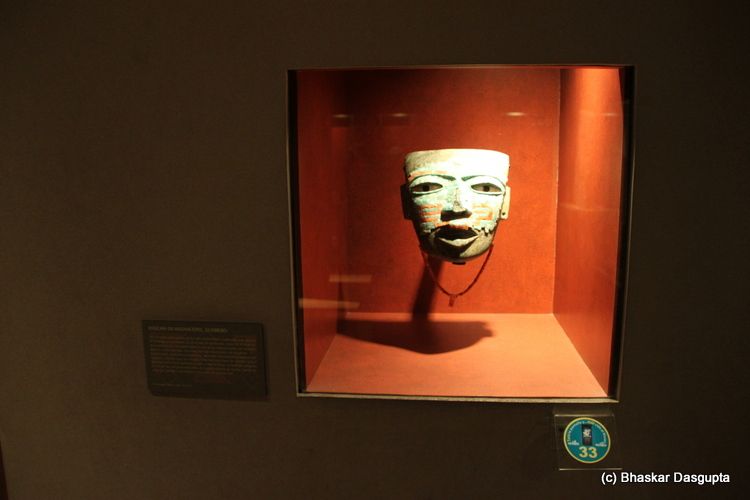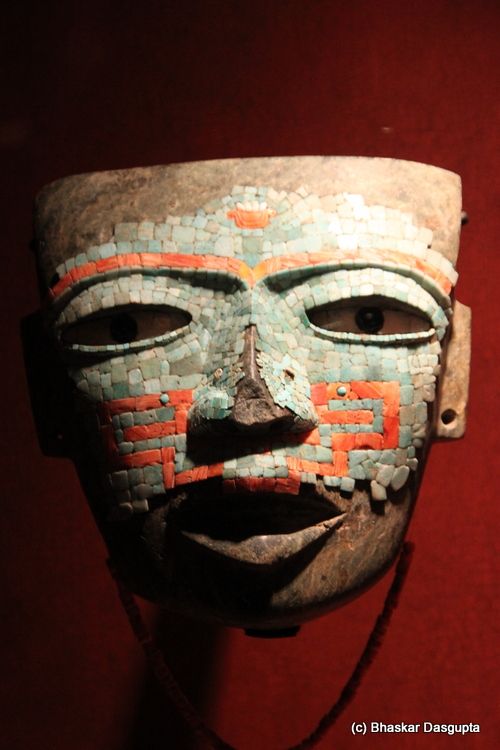 One of the most famous lapis lazuli face masks in the museum.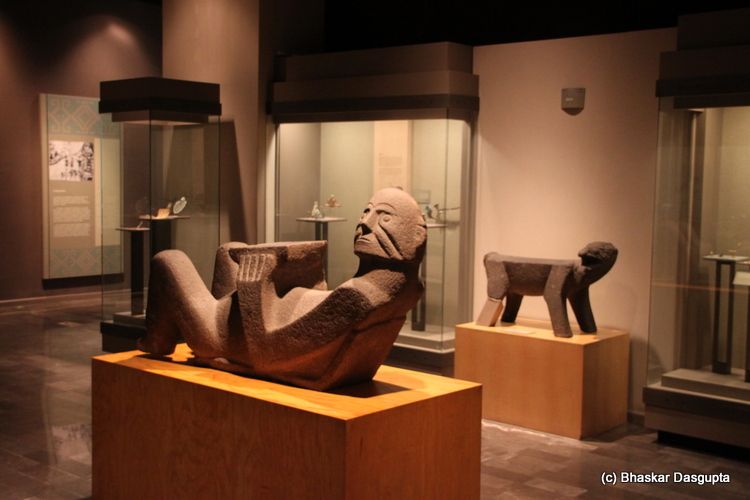 See what I mean? same poses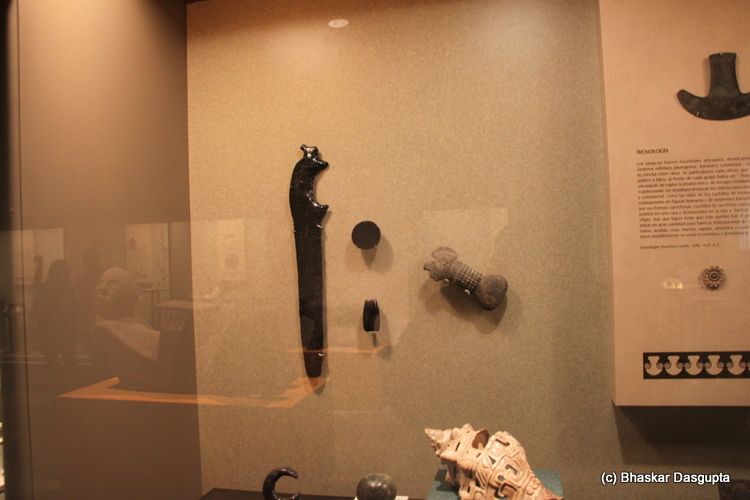 Sacrificial knives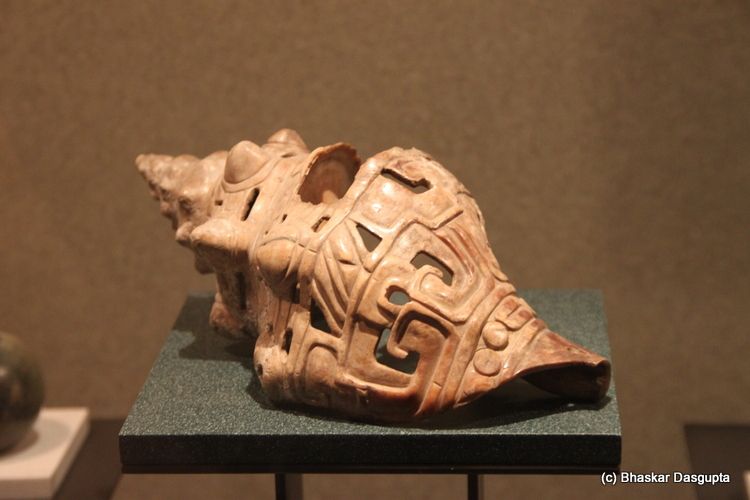 nice carving there…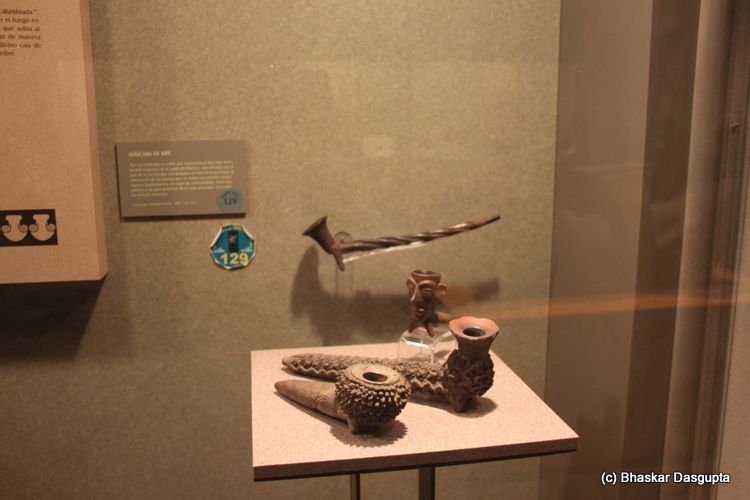 Smoking!
Gold!
Golden totties?
Hmmmm, weird faces
and then that pose again.
yet another grave
cool, i like the hair dress :)
This was a village in the extreme west of the country.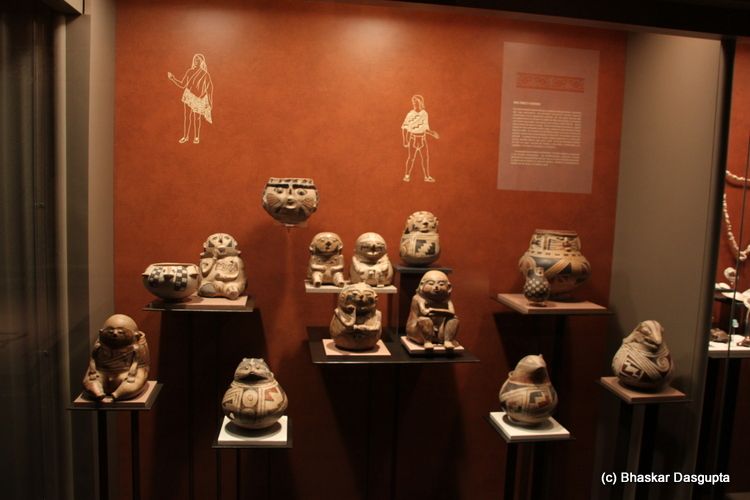 More goods found in this village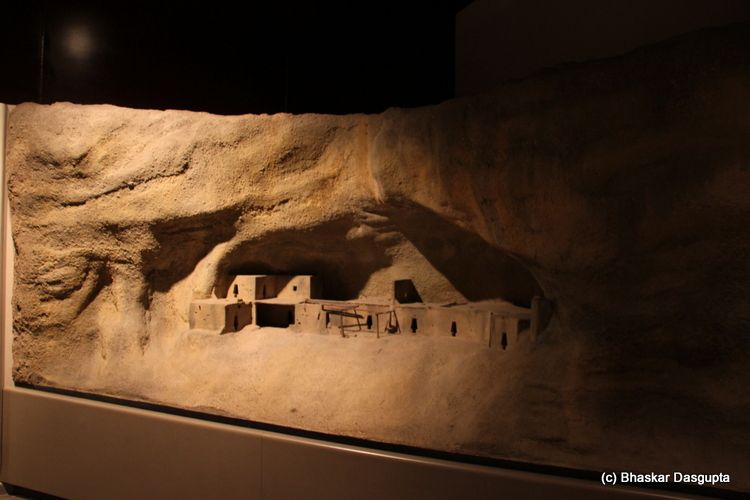 And how the village was built into the hole in the mountain.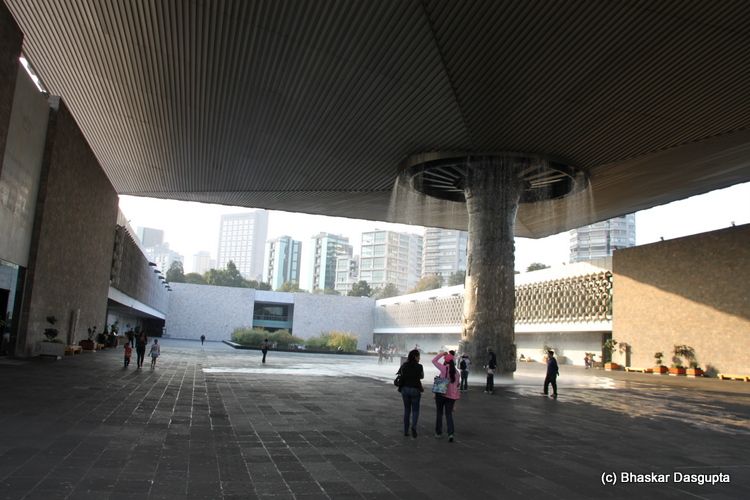 I come out finally..whew, what a rush
At the entrance, a special exhibit of these statues was shown, up on a little mezzanine platform. Unfortunately, most of the displays were in Spanish so not sure what they were about..
Anyway, i turn away sadly and complete my trip to the museum. Wonderful stuff.