So I had a day free in Mexico while waiting for my flight back to London. So I picked one of those day long trips which would take you to interesting places.
waiting for our driver to turn up
an old old tree on the sidewalk…it just gives an impression of extreme age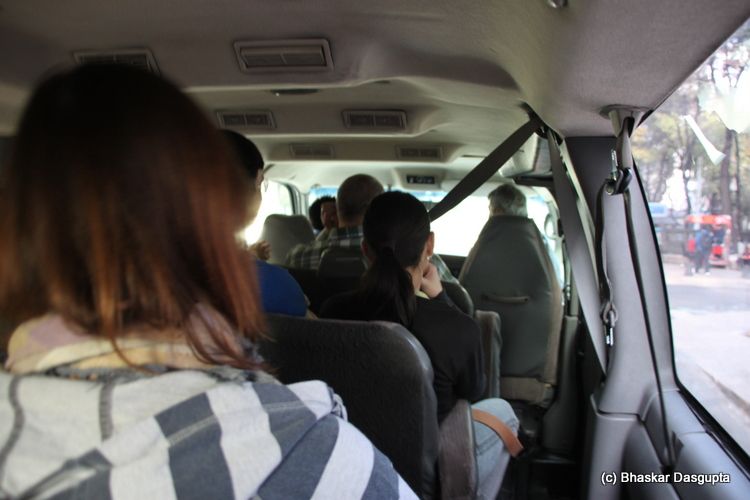 so I manage to cram myself in the last seat and thankfully I could stretch out a wee bit. We had 2 Brazilians, two Mexicans, two Americans, two Romanians and of course myself.
You see these bugs all over the city…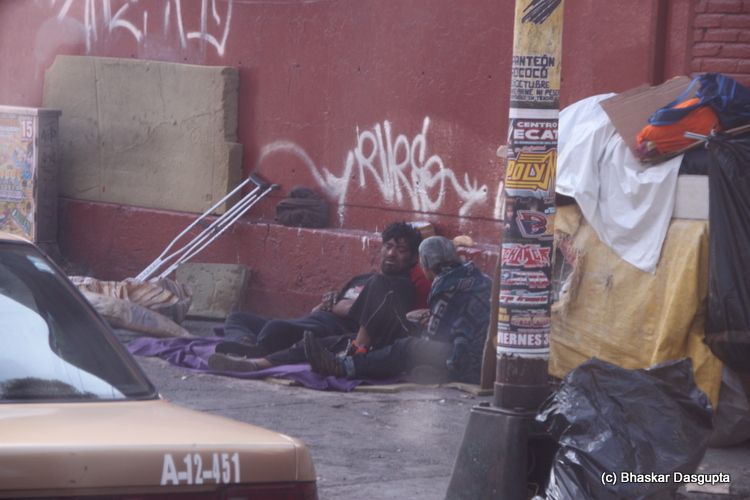 urban detritus…
hey, Garibaldi…me old chap..bit far from Italy?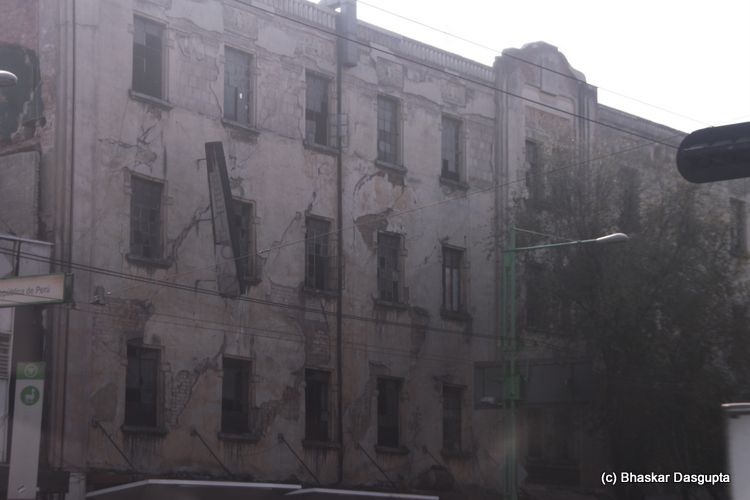 a rather decrepit building…
we stopped here and there were two mariachi chaps…unfortunately not even a single bloody photo came out good for them. Dammit.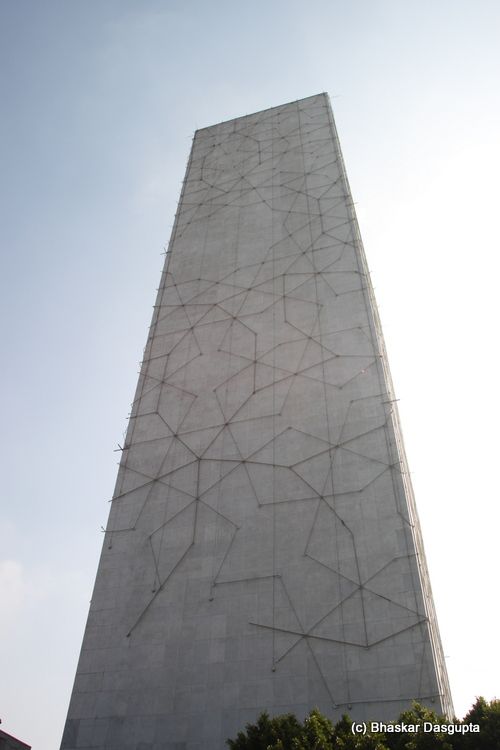 So we reach the first stop. this is some kind of a polytechniq or technical university.
no military? why?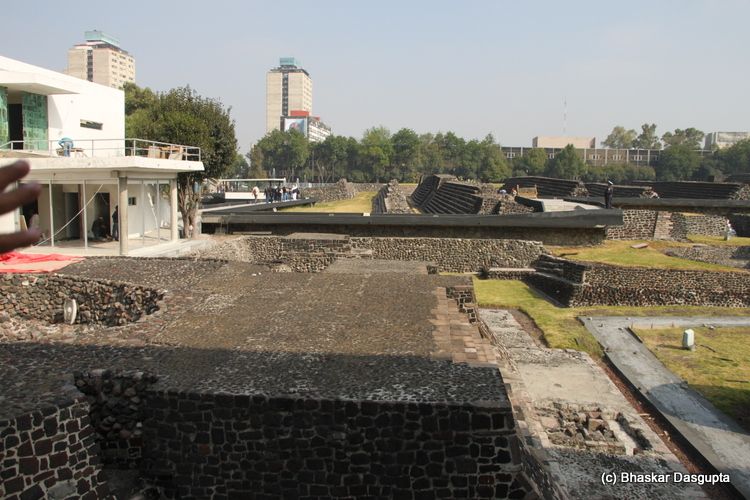 So here's old Temple de Ehecatl Quetzalcoatl…they are still excavating it.
quite a large footprint.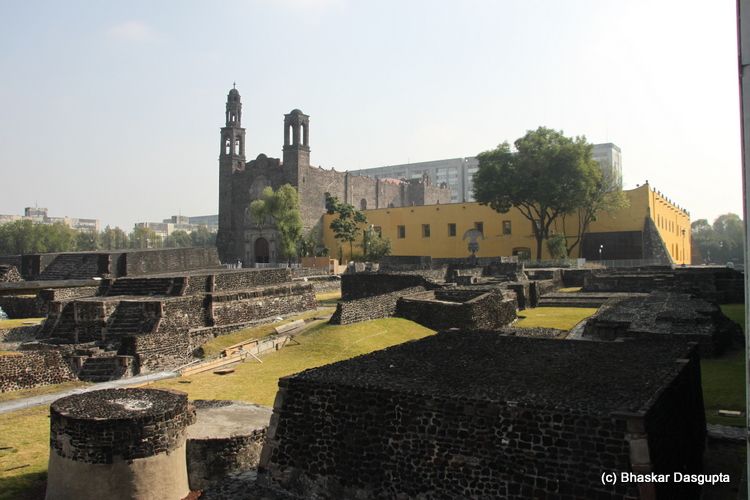 And in the far horizon, you can see the church where the Lady of Guadeloupe was first seen..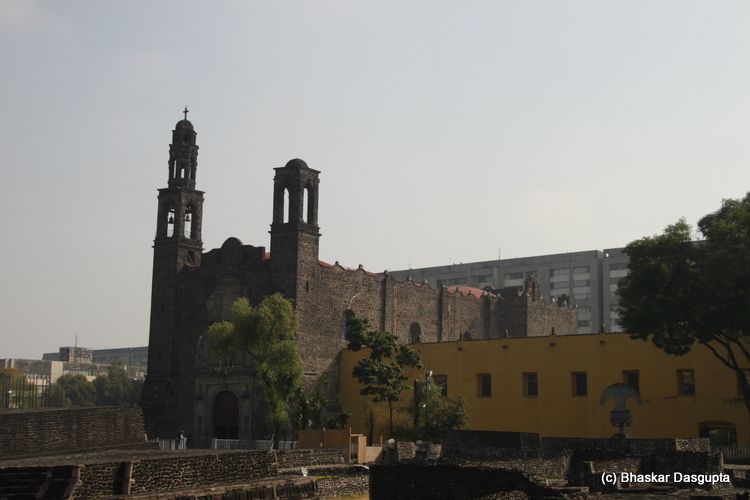 The church looks right blocky..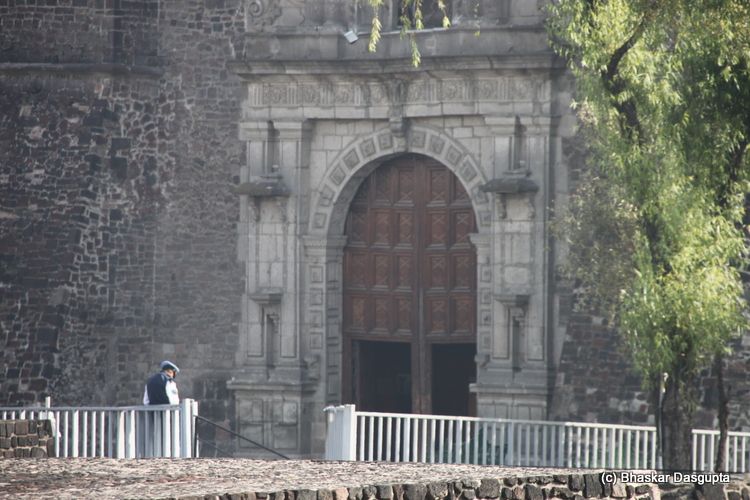 Bit mis-shapen I thought till the guide explained that this was because of the frequent earthquakes..
a facade..unfortunately couldnt see properly…
The steeple survived all those earthquakes, eh? fascinating…Ive seen minarets in Istanbul and Cairo like this with different shapes, starts with a square base then octagonal then pentagonal and then a dome.. The other steeple was half done…ran out of money.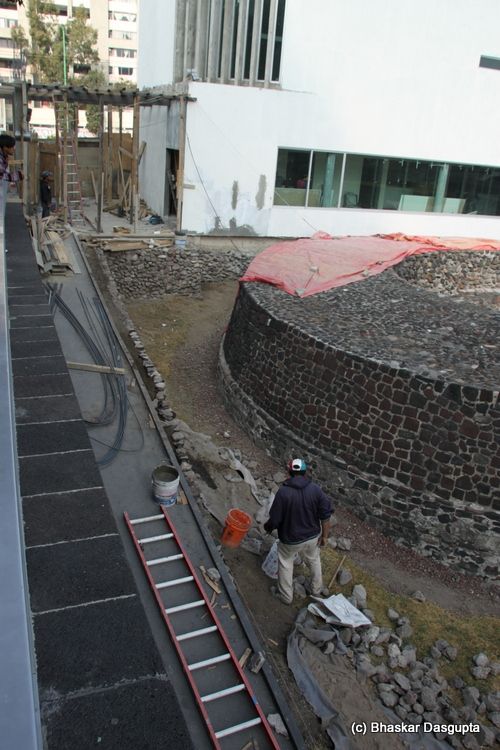 some restoration work being carried out, seriously weird and amateurish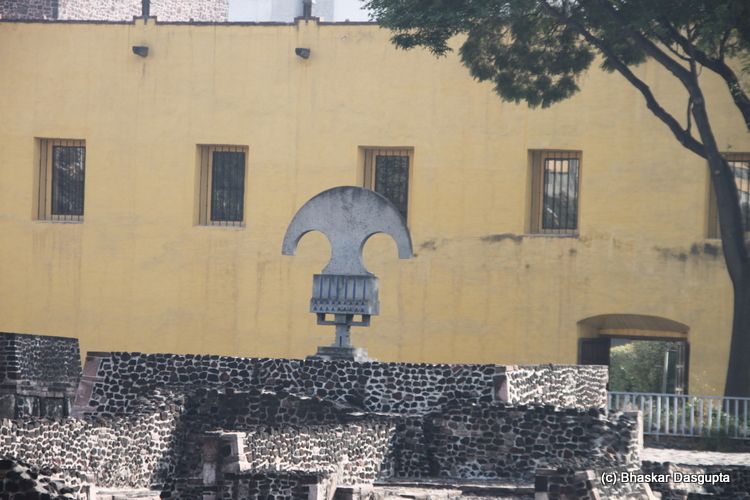 I wasnt sure what this was..
various stairs to various levels of the temple.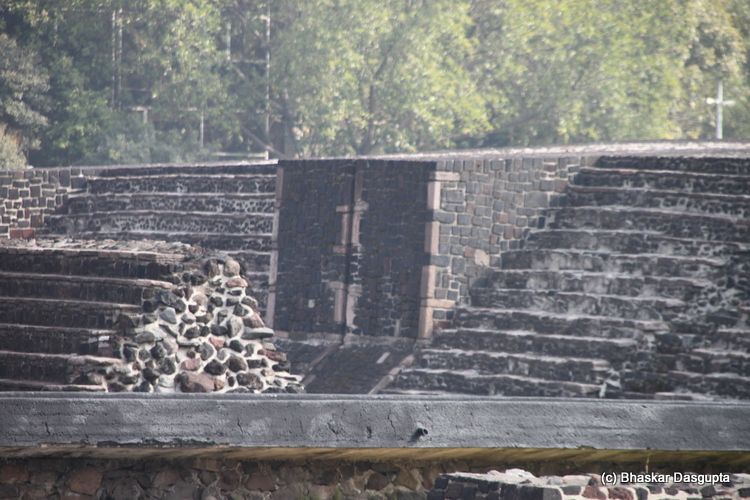 Some interesting structures…this looked like as if it was a door of some kind
then these little plaques with what looks like glyphs of sunsigns, eh?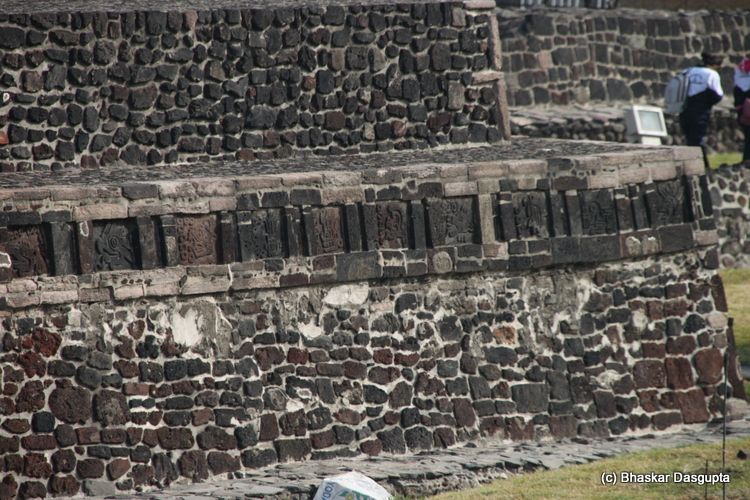 pretty much the only major thing found on this temple.
We finish and go back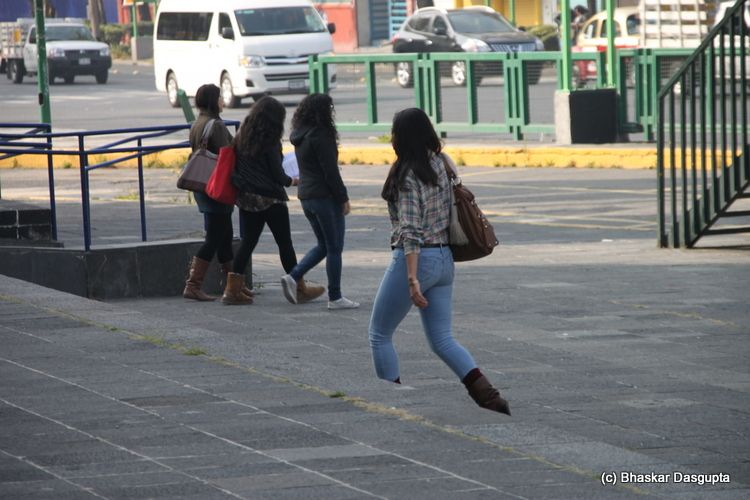 the students started to arrive at the poly.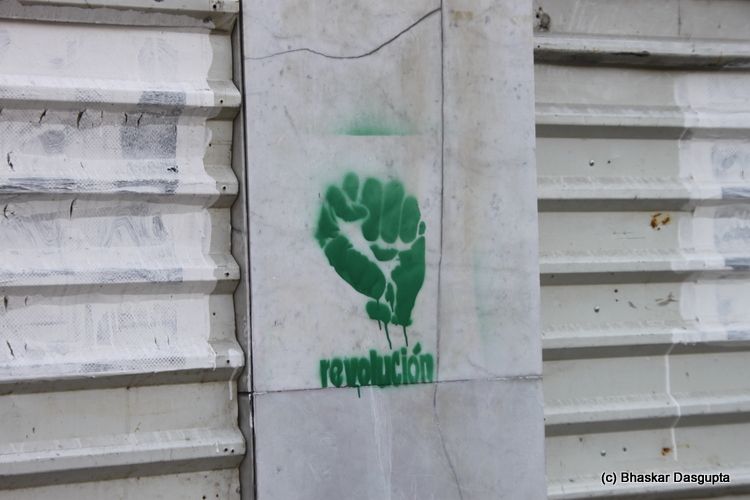 more revolution…apparently some decades back, many students were killed here in police firing…hallowed grounds.
do you know who this is and why is he being banned?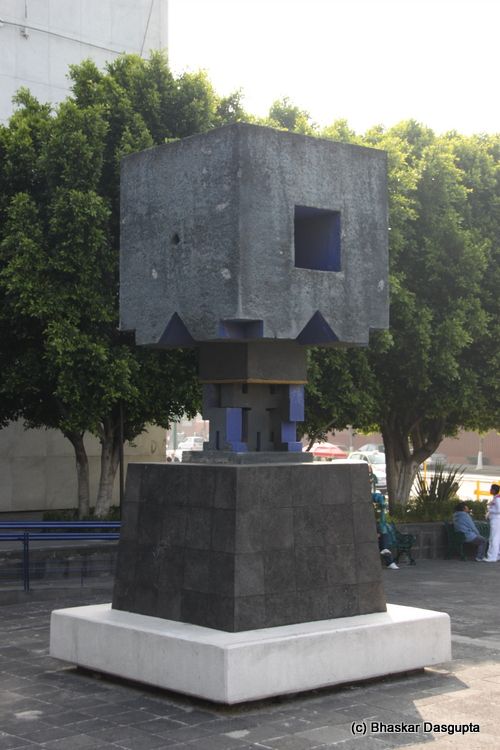 a strange sculpture..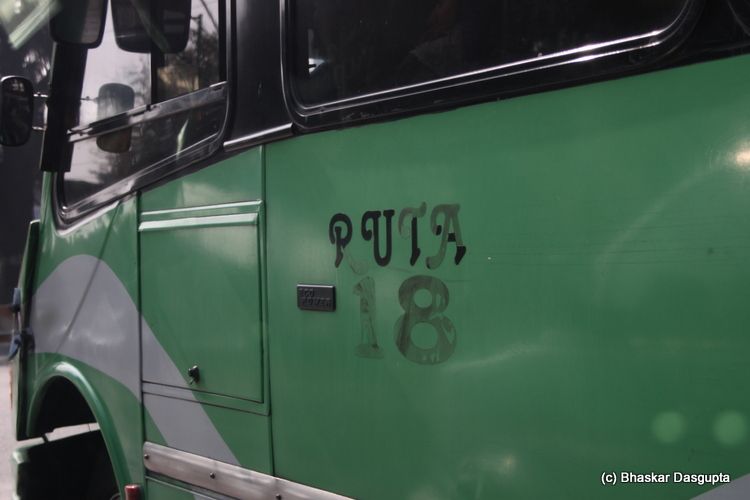 and then in the van seeing a city bus on the side…
on to the cathedral…