Behind the Olmec gallery, I found an exit into the back garden.
I popped out and found myself in a wonderland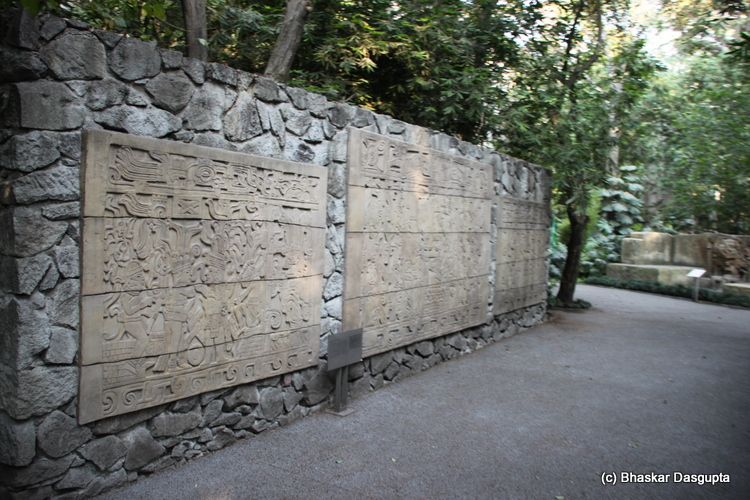 Beautiful place, it has been setup to show examples of the temples and sculptures and statues and other objects commonly found in Mexico.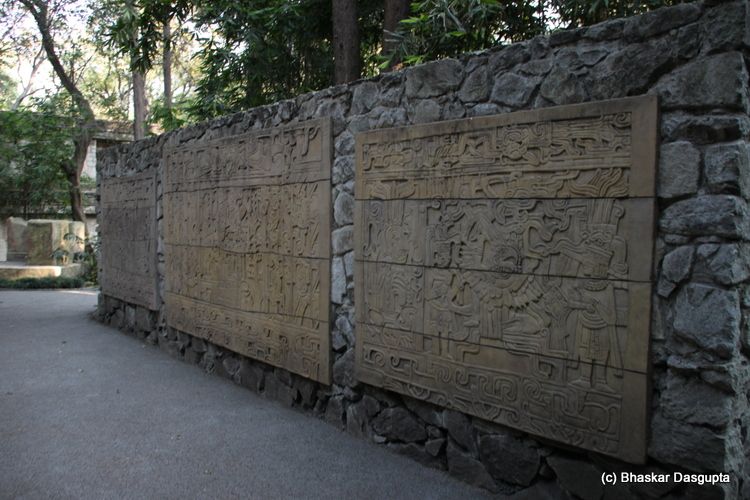 panels showing the pelota games…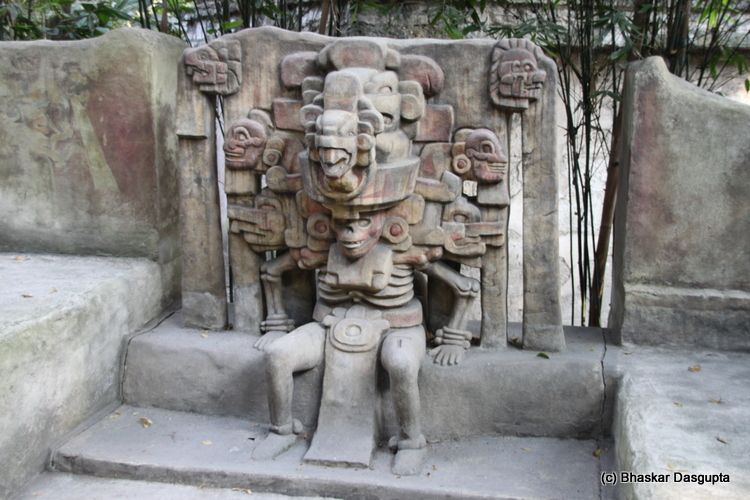 oh! hello fugly!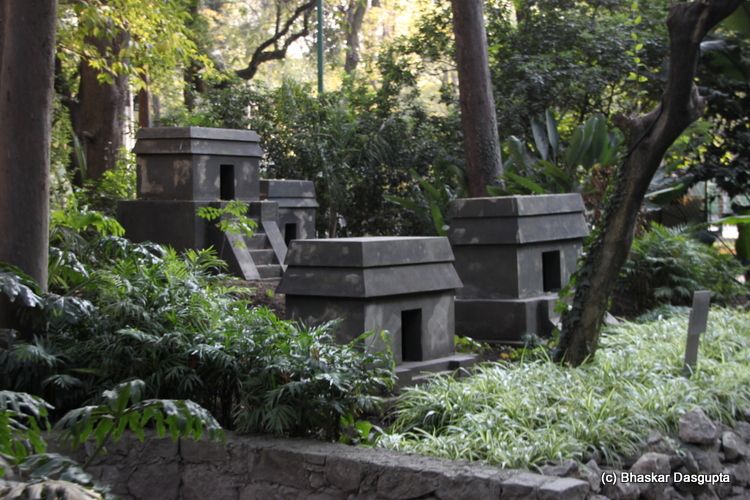 Small temples nestle in the middle of the tropical forests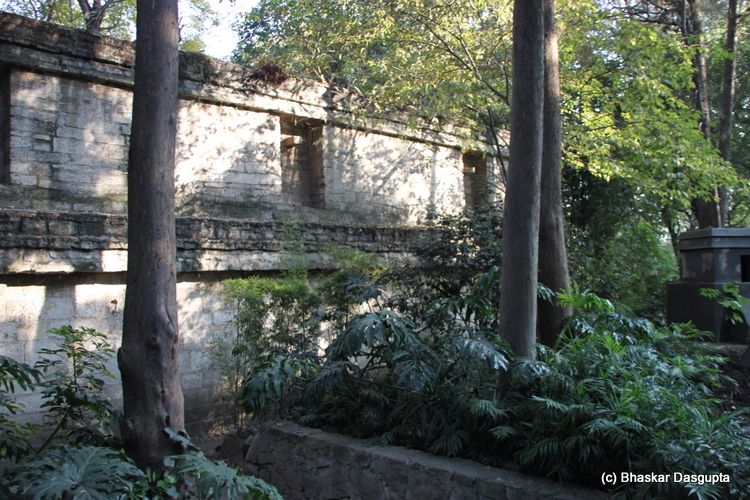 really well done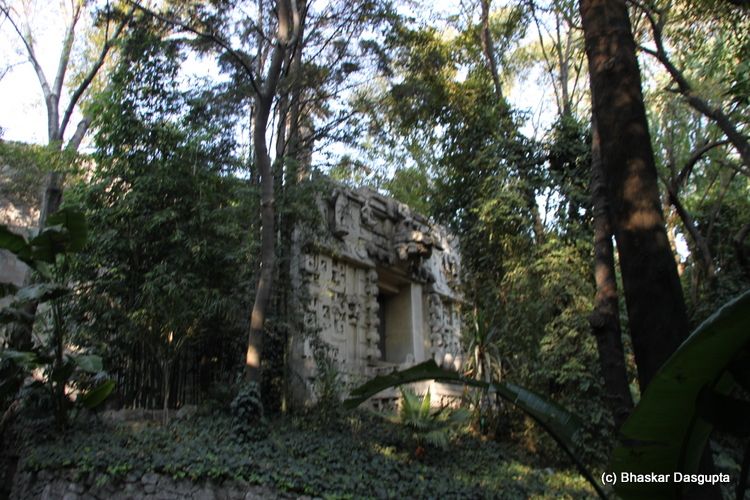 The doors and temples just emerge out of the green gloom suddenly
extraordinary
this has a structure which makes it look like it has a mouth for an opening.
a stele below a big tree. Prisoners being beheaded?
And then this little row of blockhouses
Inside that blockhouse, are very highly decorated walls. Very bright. Beautiful. I loved it.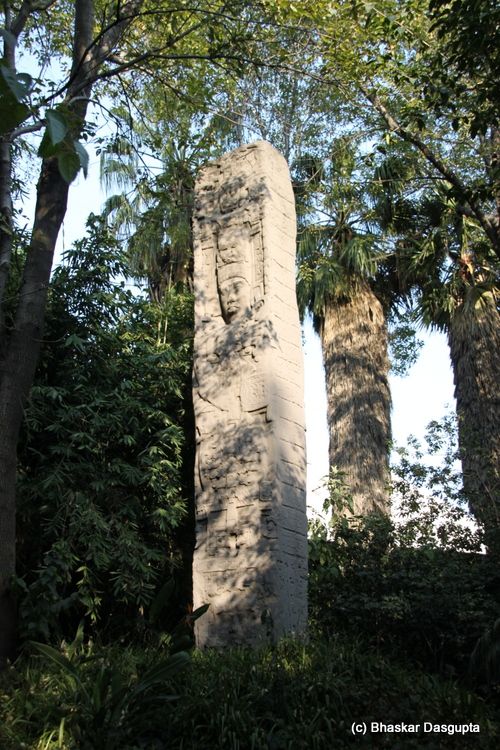 I spot another stele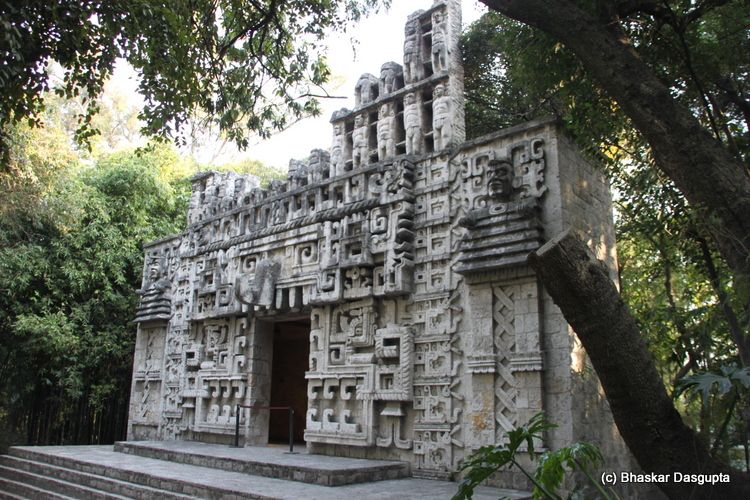 Moving further, I come across what I can only term as a giant Brandenburg Gate in the jungle
A most extraordinary gate cum temple
glyphs on a stele
you dont want to meet these two characters in the middle of the night, eh?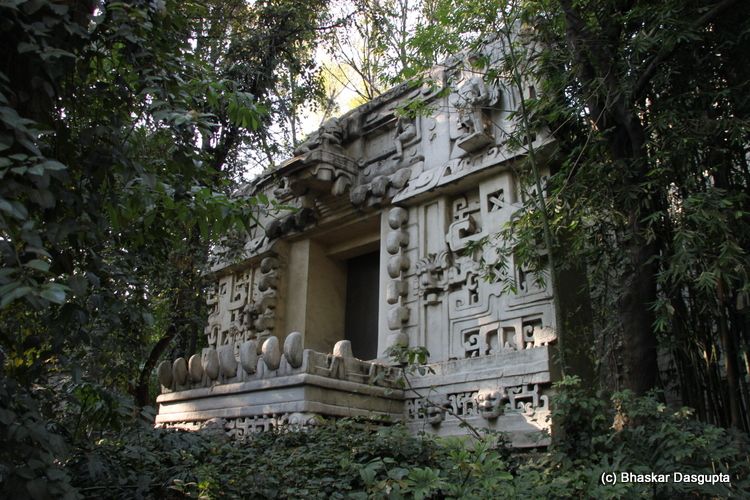 I turn back and see the mouth shaped temple door again. Man, those teeth at the bottom are big..Want to see the toothbrush which is used to brush them? :P
I now emerge at the back of another gallery, the Maya gallery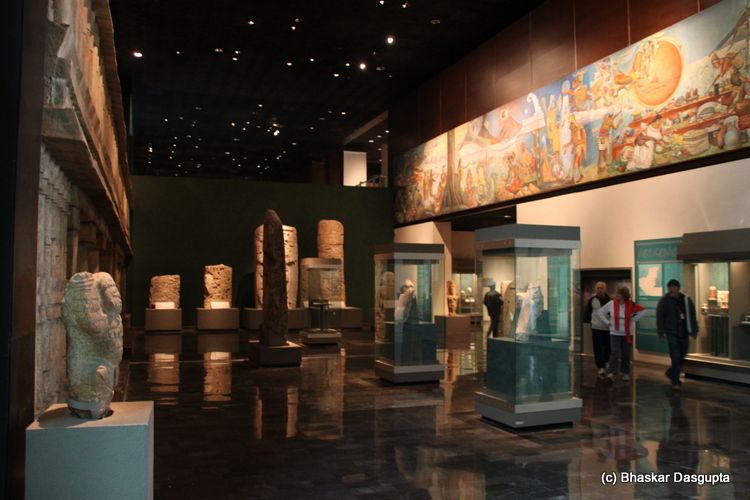 A big gallery opens up in front of me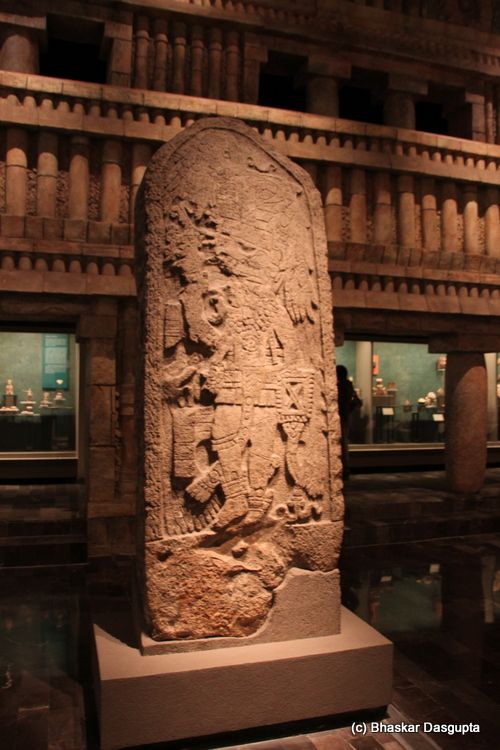 curiously the displays are more like made out of crumbly stone or clay. Whilst its nice and sharp, but many of the bits are falling off.
These were found in Chiapas. Yes, the same place where the rural villagers are still running a revolution…
More display units..
Some very very fine work on this round plaque.
these two didnt come out properly but the faces were really good, very lifelike.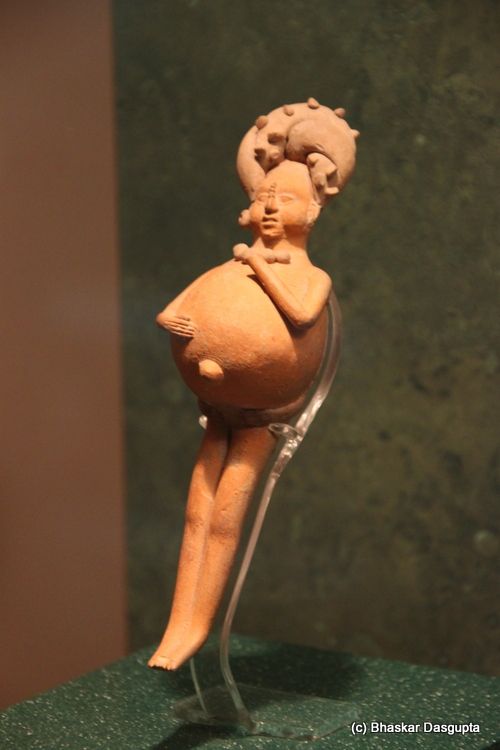 A fertility symbol. quads at least..
See what I mean? fine work but some of the statues are made out of crumbly stone..
And then more droolworthy displays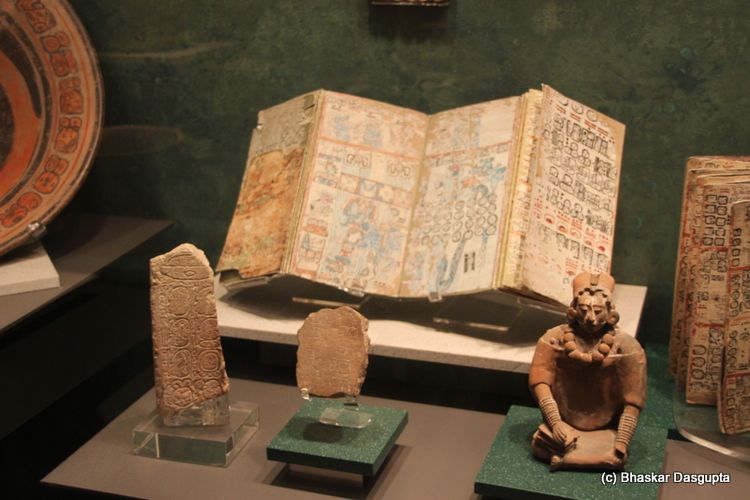 Ah! a scribe. lovely wonderful work.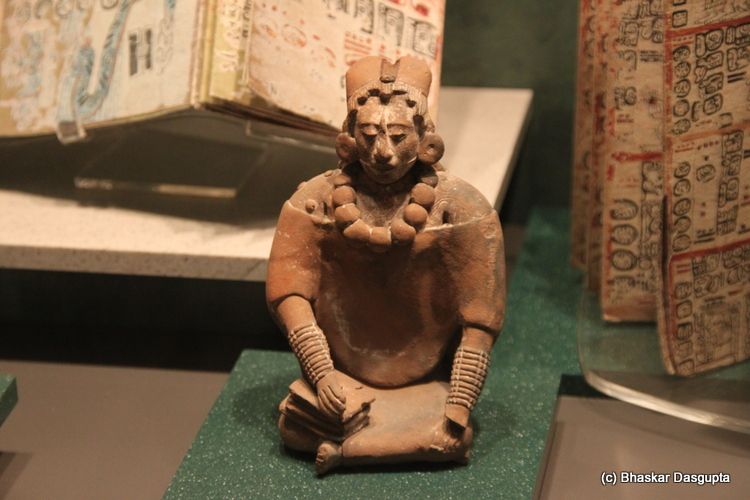 The books just look so amazing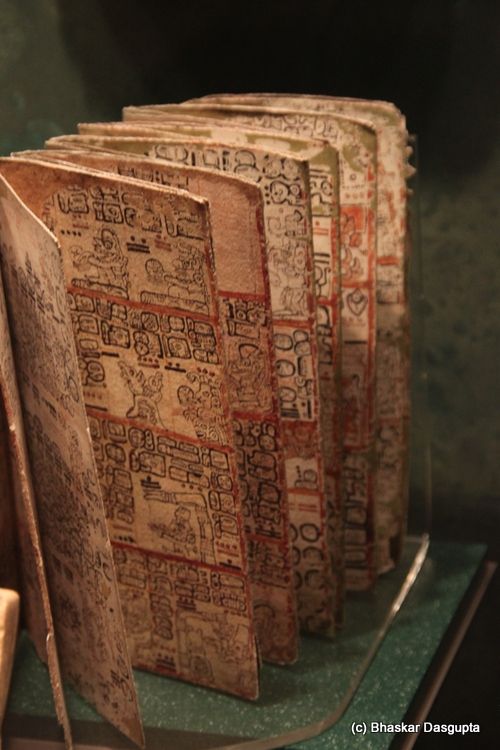 A closer look at the great work done..just imagine the fine penmanship…mmm, one day I will get a copy of this kind of glyph book.
the faces are much more realistic. Seriously better than the Olmec or Mexica sculptures.
Bone and shell ornaments.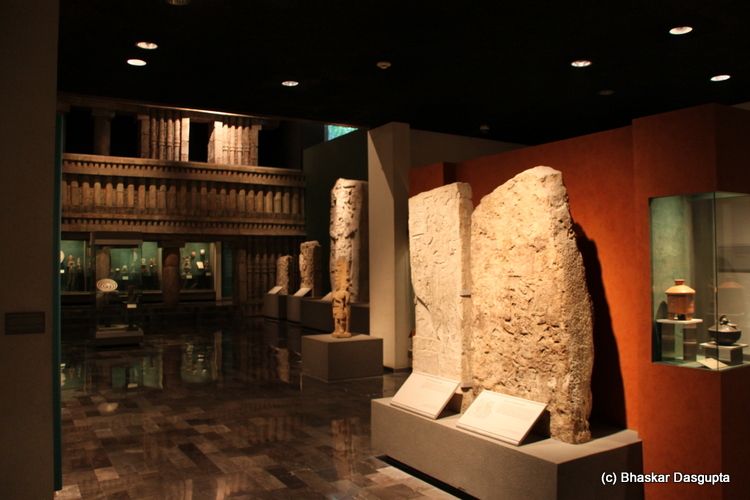 I come to the end of the gallery…this was a really nice one..really liked it.