We stop at the car park and pile out to enter into the next gate, lovely flowers..
and then this vista opens up. Its like what you find in any other excavated ancient city, low walls..volcanic rock held together with mortar, very nice
hello! :) nice doggie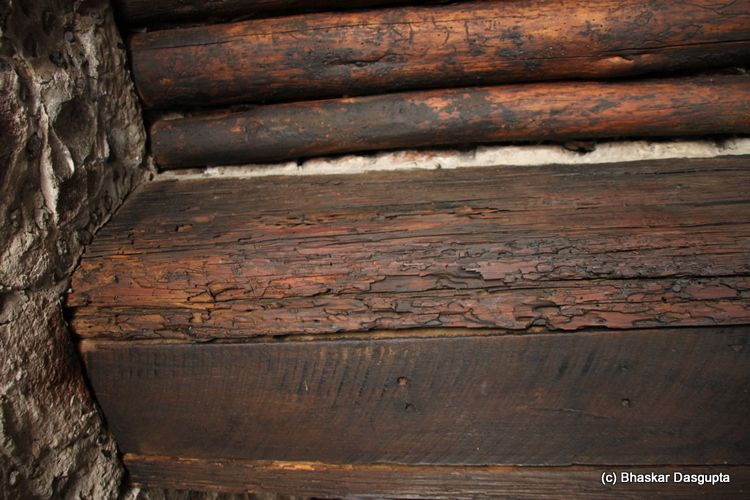 the passage was clearly restored but the wood looked ancient.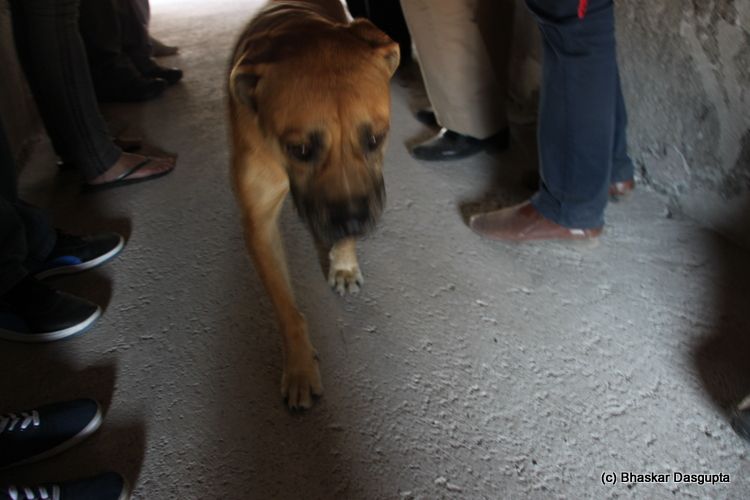 tourist dog?
This is the Jaguar room, amazing you can still see the ochre red paintings..
the wood bugs have made an interesting pattern.
the green dragon?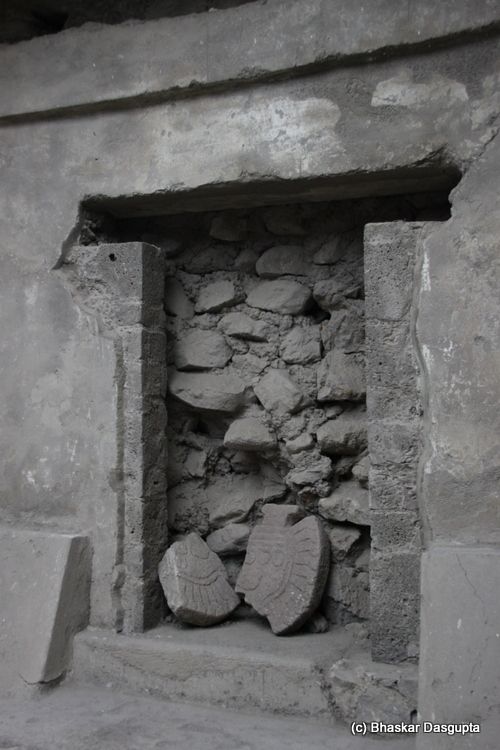 looks like a scene out of the raiders of the lost ark
we move forward
some lovely murals on the walls
the guide pointed out the red ochre paint on the walls. Still extant.
and we are shown the toilet, plumbing and drainage that the ancients put together. We would wince at the idea of going to go look at somebody else's toilet now but once its ancient, people cluster around it, lol.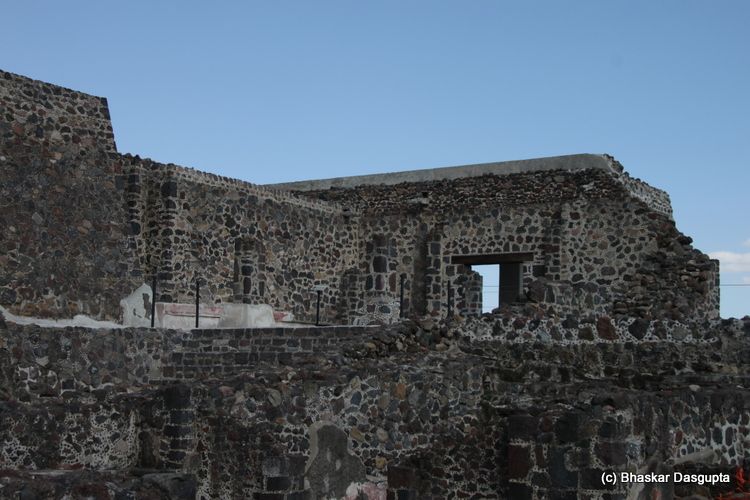 the palace compound has been restored quite a lot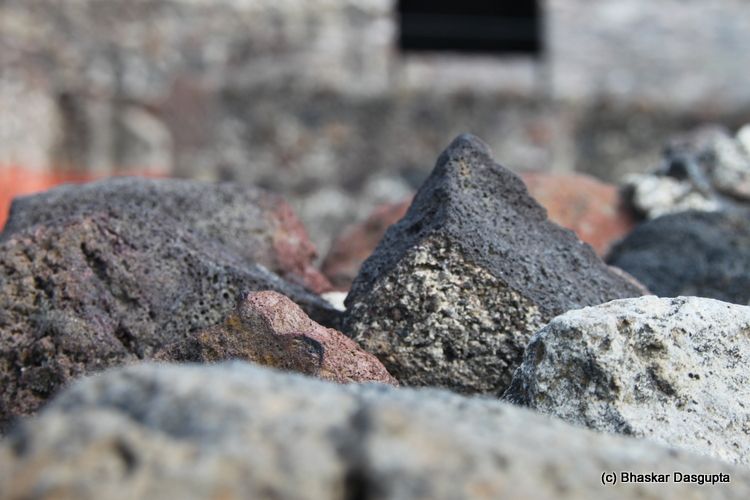 quite a lot of work has been done..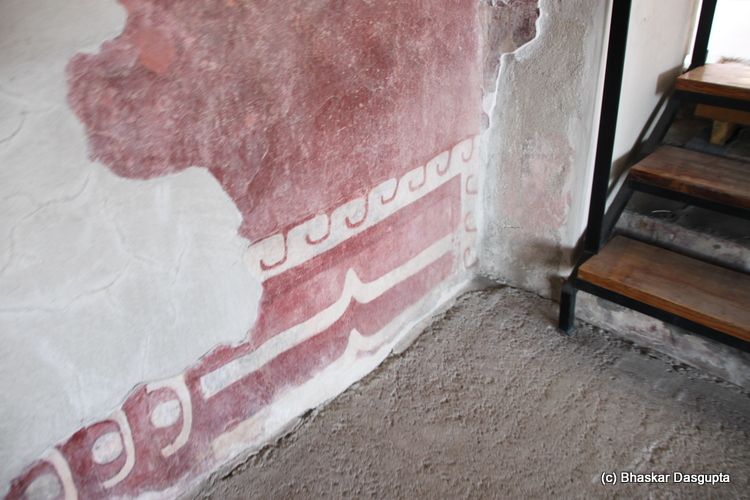 we move into another room, the patio of the pillars.
Clearly restored, its a courtyard surrounded with pillars with red paint on the top of the roof..might be some religious significance as those pillars on the roof have something to do with the shadows on particular pillars. Almost like a giant sundial
the pillars are carved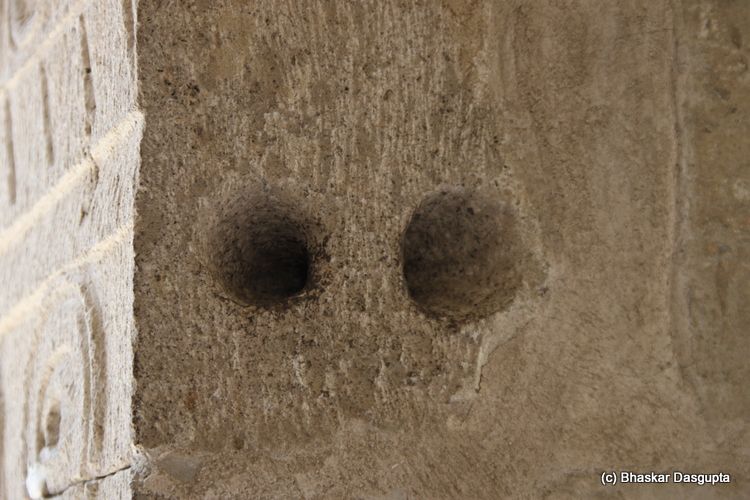 this was interesting…a curved hole carved inside the stone, to hold something presumably.
very good work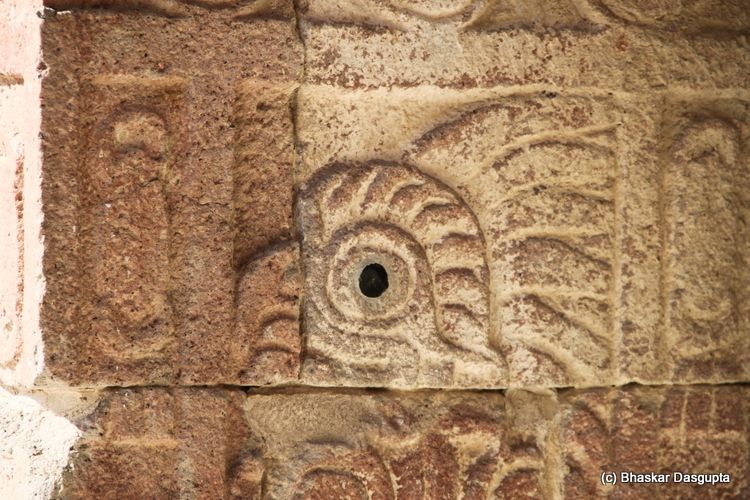 the carvings originally had semi precious stones embedded in the eyes and other places..
the chap said it was astronomical but…hmmmmm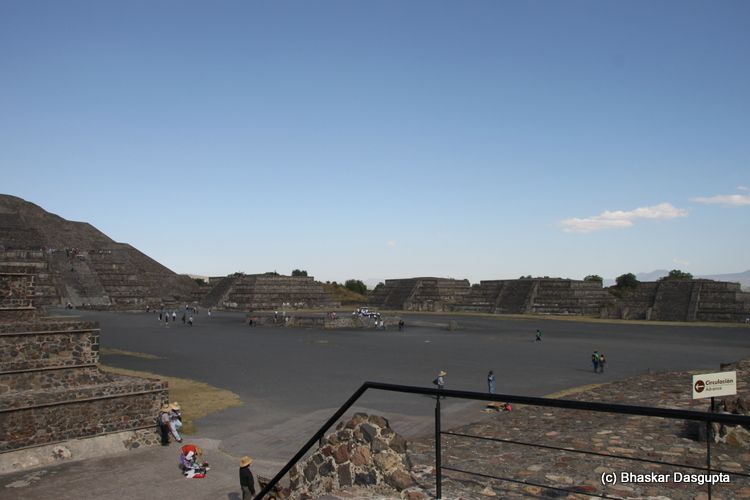 we come out and then emerge on top of one of the low temples
it was covered with rough grass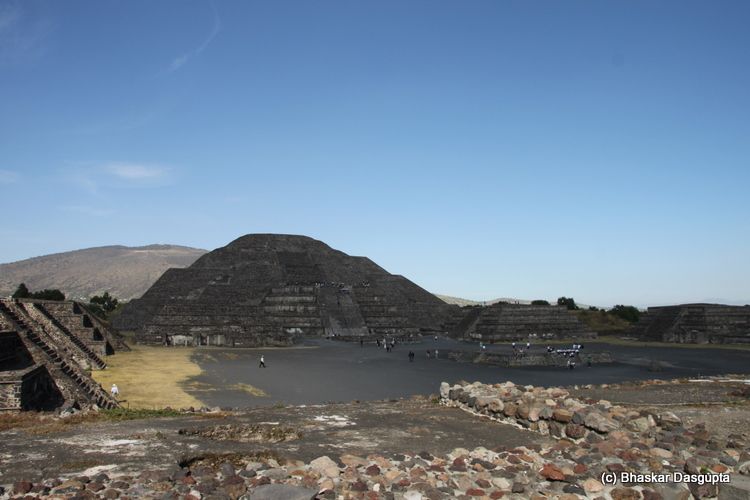 we reach the edge and observe the pyramid of the moon shrouded in cloud.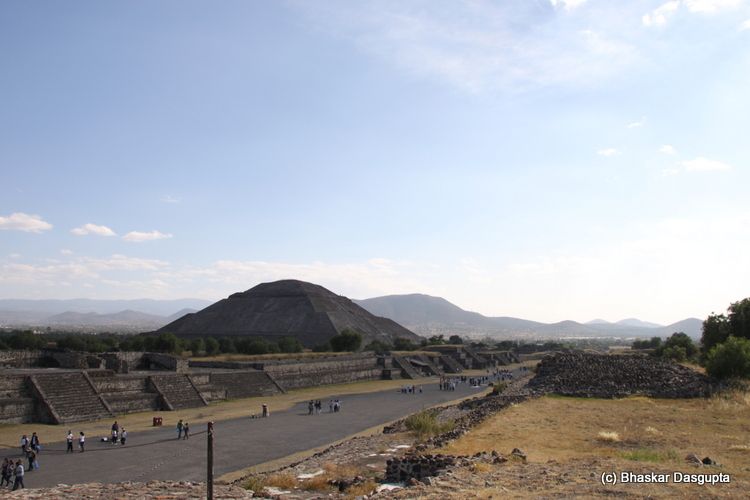 Surprise surprise, the pyramid of the sun is also shrouded in clouds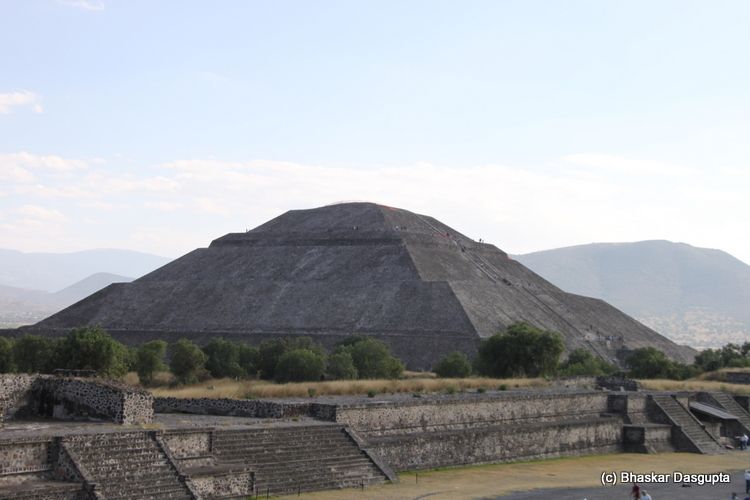 Zooming into the pyramid..wow..people are right on the top most layer!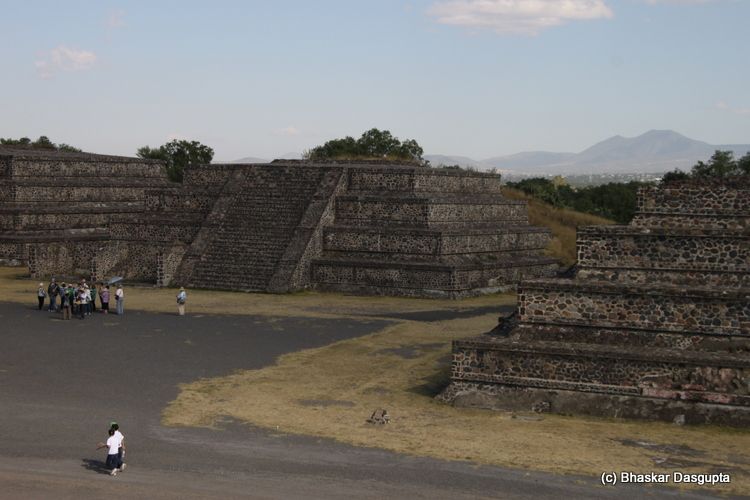 the side temples have been restored
the sun is breaking out..
Curious, we still dont know what these were for.
One of the little temples under construction.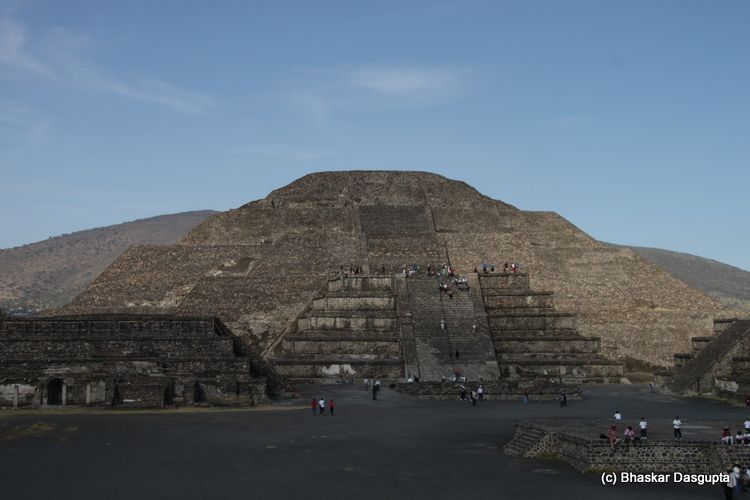 The pyramid of the moon
We head back
Hello to you too, that's our guide in the back.
next stop, the pyramids!