After the obsidian factory visit, we then drove to the Pyramids.
And there's the pyramid..
We stop on the side of the road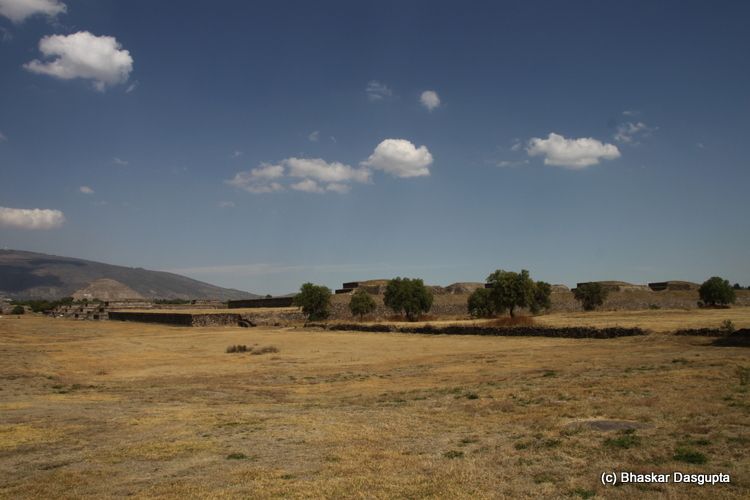 Its a great day…blue skies with some little cotton ball clouds.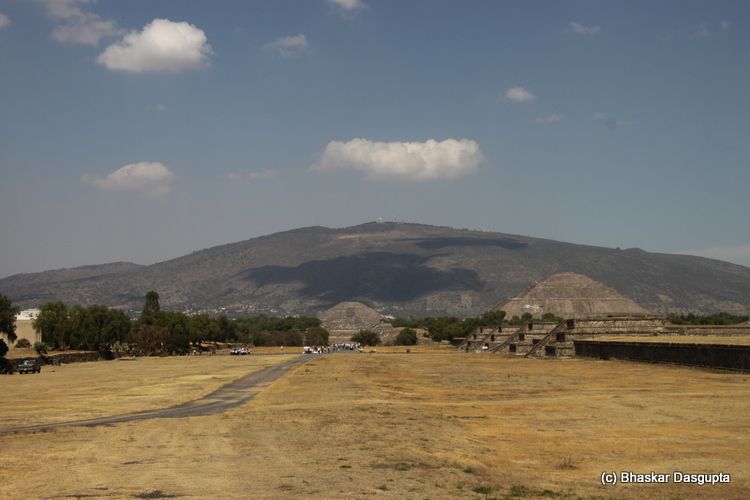 Looking down the pyramids
Some of the side temples?
There are quite a lot of people already here.
A repeater station on top of the mountain
Peeking through the fence
The place is surrounded by this chain mail fence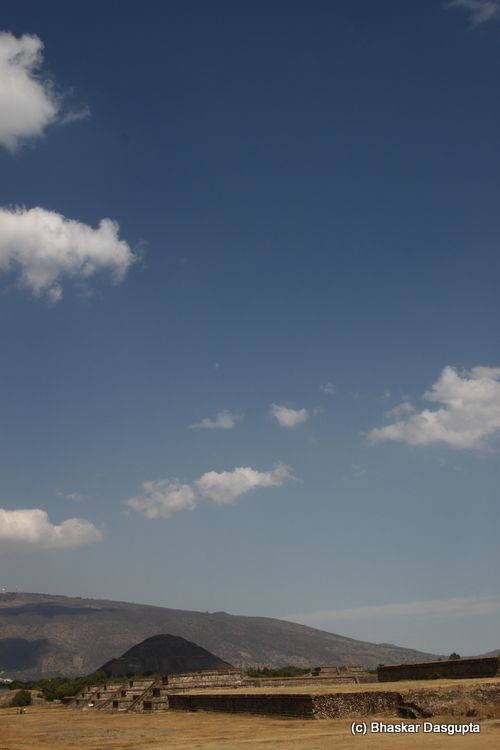 Another view of the pyramid before we jump back into the van and off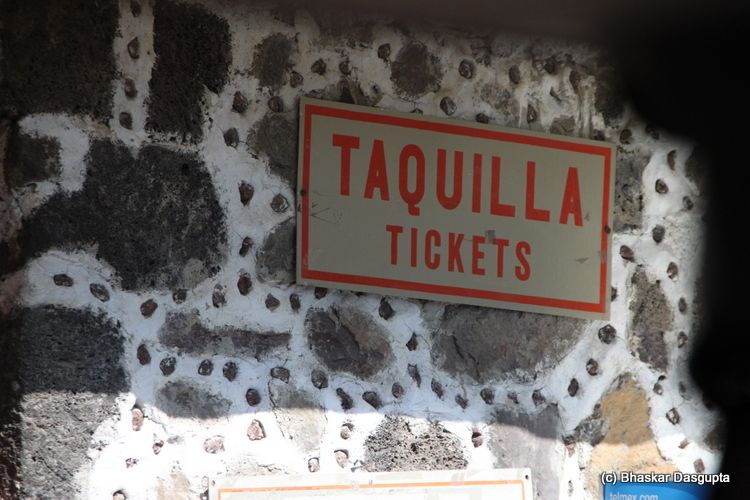 The tickets are bought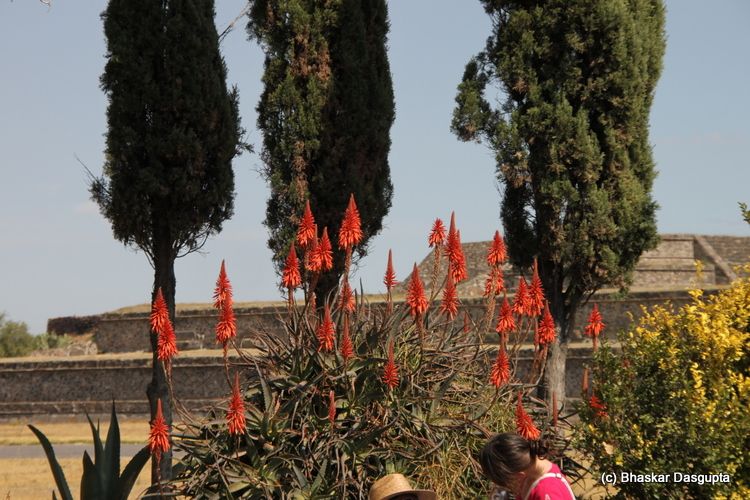 Some lovely flowers on the way
That's where we were…taking the photos
Walking towards the first temple. This is the temple of Quetzalcoatl or the Plumed Serpent. This was built around 150-200AD.
Huffed and puffed up to the first level and this vista opens up, a huge square, really huge square, with a platform in the middle.
Zooming into the temple of the feathered serpent.
We come down into the courtyard, its such a huge place.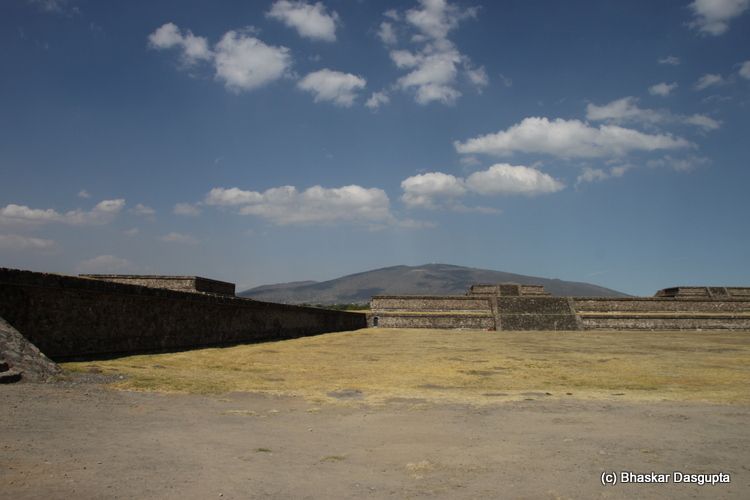 One gets tired just looking at it..each side was at least 500 meters to a side.
Then in the middle you had these sun ceremonies
I got into it as well, lol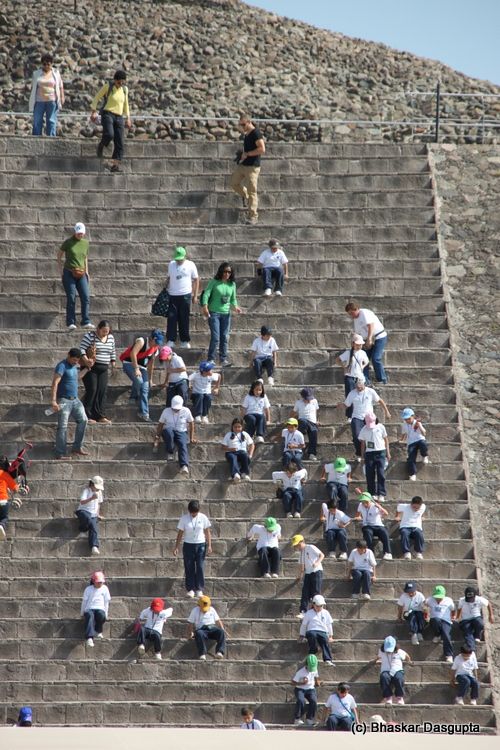 And watching some kids climb down
On this central platform, I spotted some red ants…hello there little ones.
People looking down at us..
I climb up and then I can see down at the plumed serpents..Loads of sacrificial victims were found buried around the pyramid.
The heads were very amazing.
And then the staircase..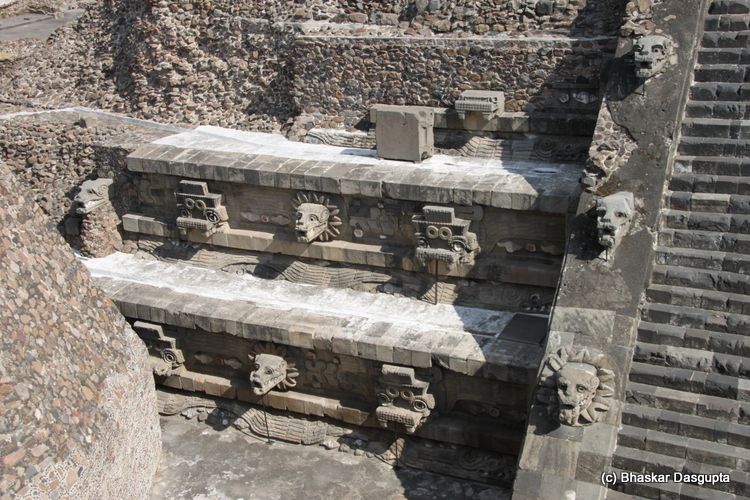 the other side of the pyramid
Beautiful.
Good heavens, the complex extends to the other side as well, this is massive
Pyramid of the Sun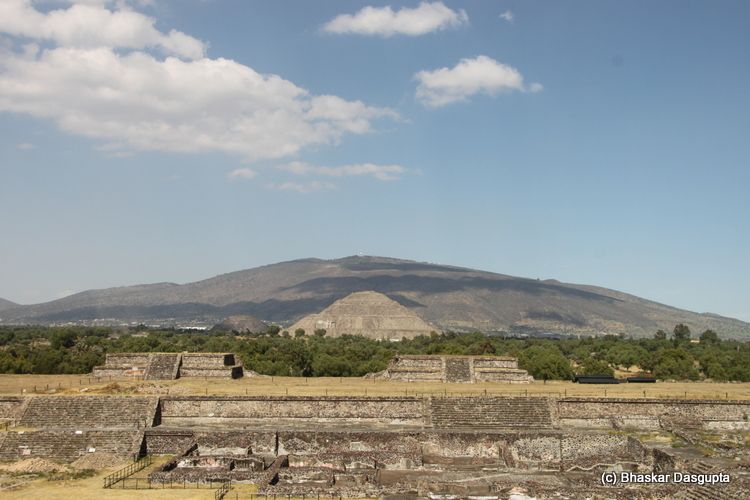 Another view with the clouds shadowing on the mountain
See what the courtyard looks like? huge huge huge
Move over to the other side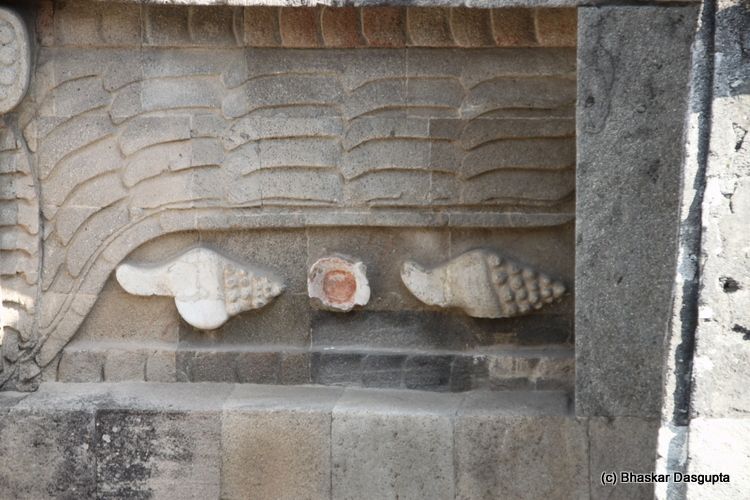 Beautiful sea shells
the heads are great. But see here as to how it actually might have looked in its heyday…this is what I saw at the Museum of Anthropology.
Man o Man..very very steep stairs..i can see taking a huge tumble
People selling various bits and bobs, this was a bed sheet with the sun stone on it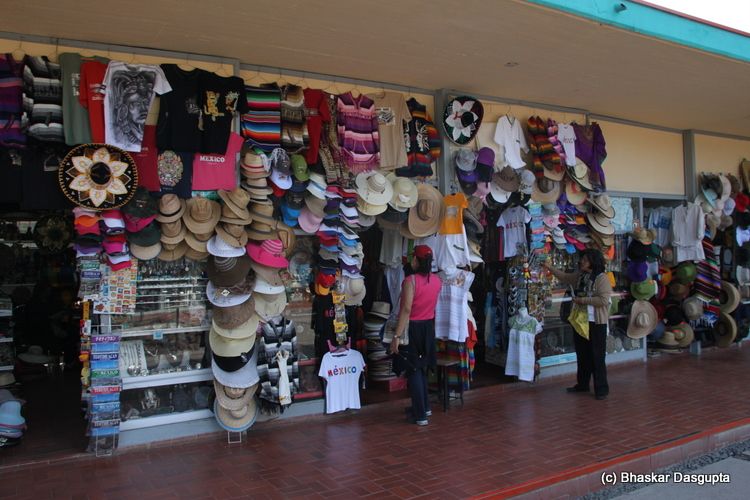 The usual tourist pap on the way out…next stop the palace compound.