I come out of the Aztec exhibit into the central courtyard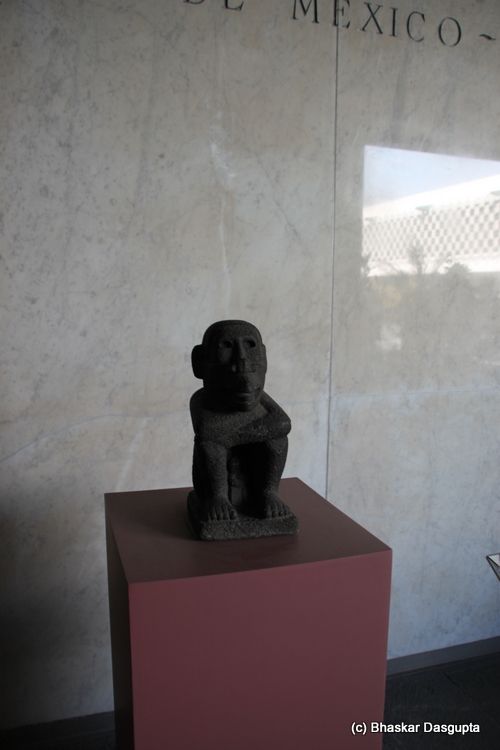 Hello?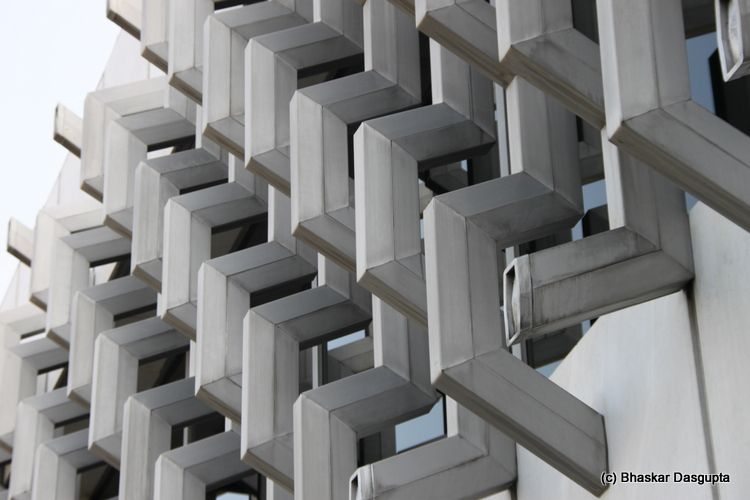 The architectural designs of the side are nice, in a geometric fashion
Sala. Cultures of the Gulf. So unlike the inland Aztecs, we are in the land of the gulf…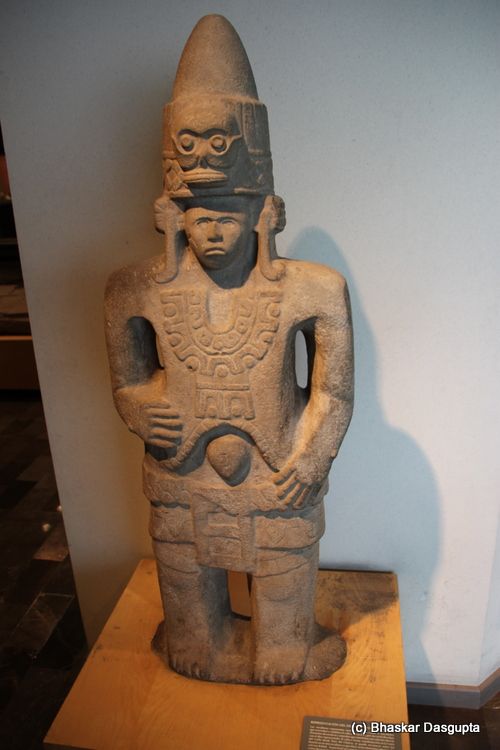 Nice head dress and again with the skulls!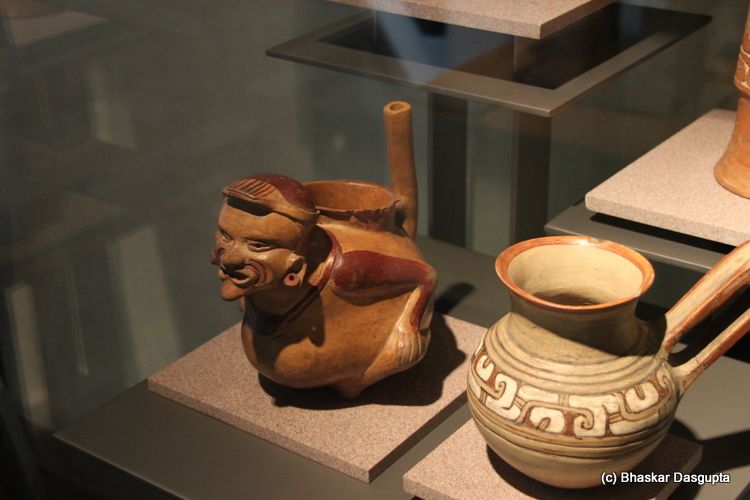 Nice water jar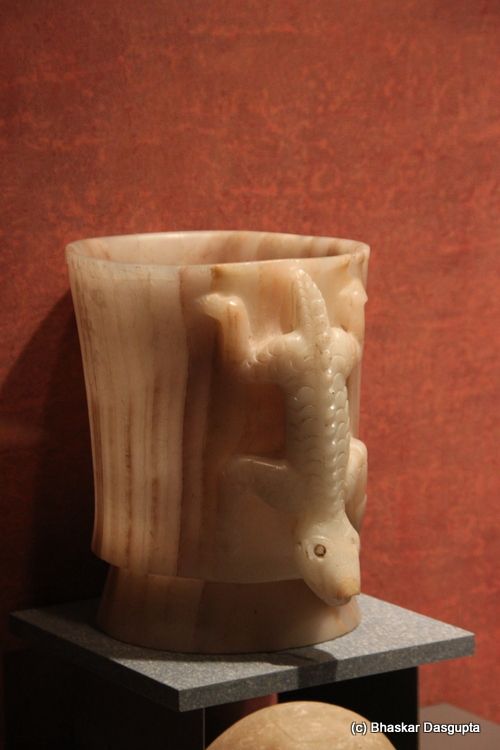 And what looks like an alabaster sacrificial utensil.
A fertility symbol and a grinning monkey? lol
Man, he looks unhappy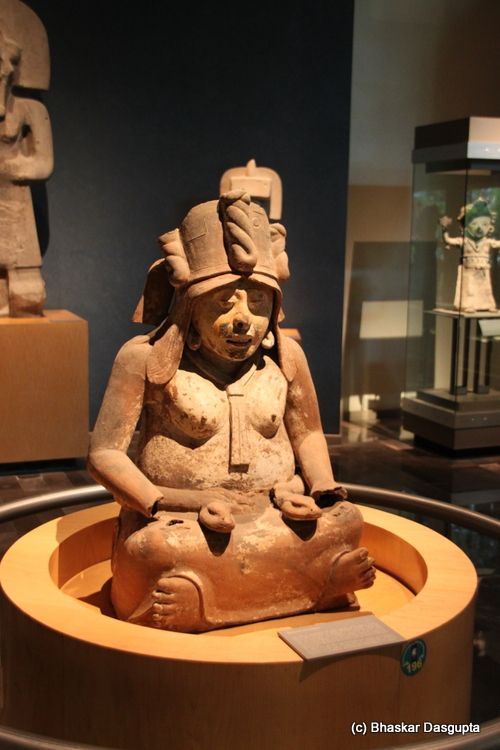 A scribe?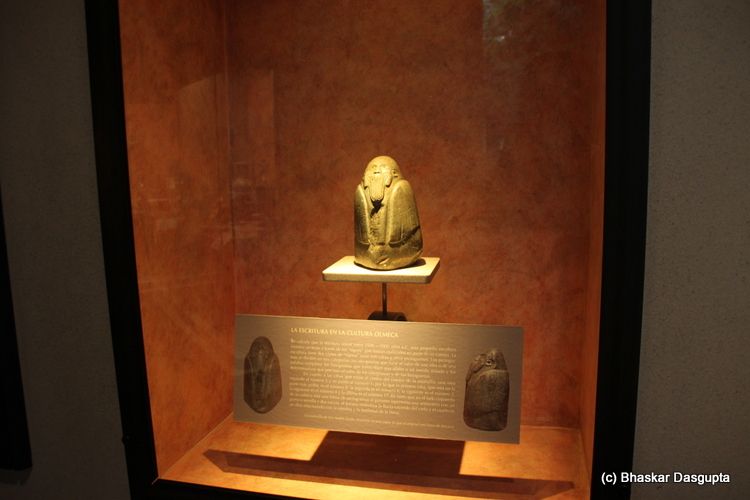 This was a very interesting statue…almost Japanese..
And then I see one of the colossal heads.
Seriously massive, these Olmec heads. I am in Eric van Daniken land here.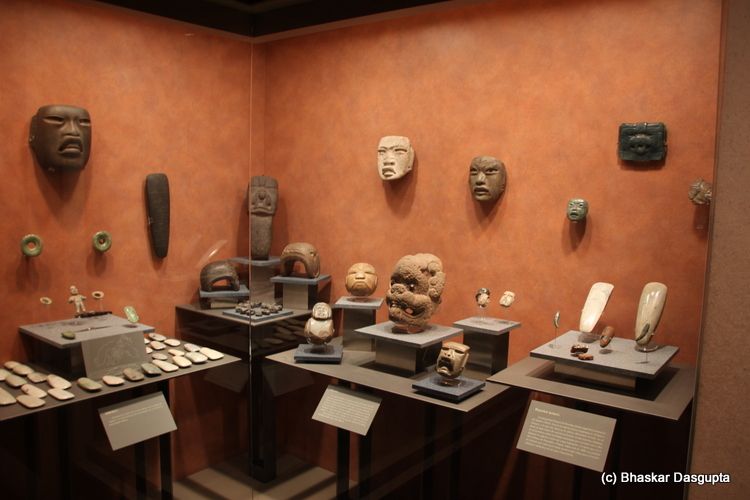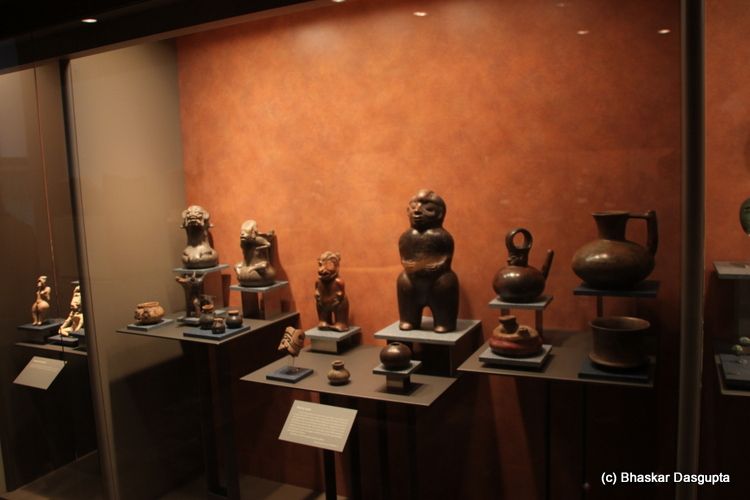 More displays
They did have a serious fertility thing going…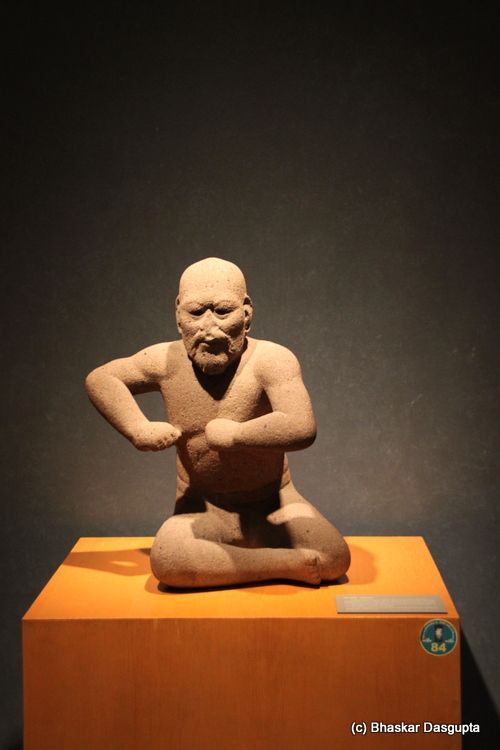 Wrestler?
Another colossal head.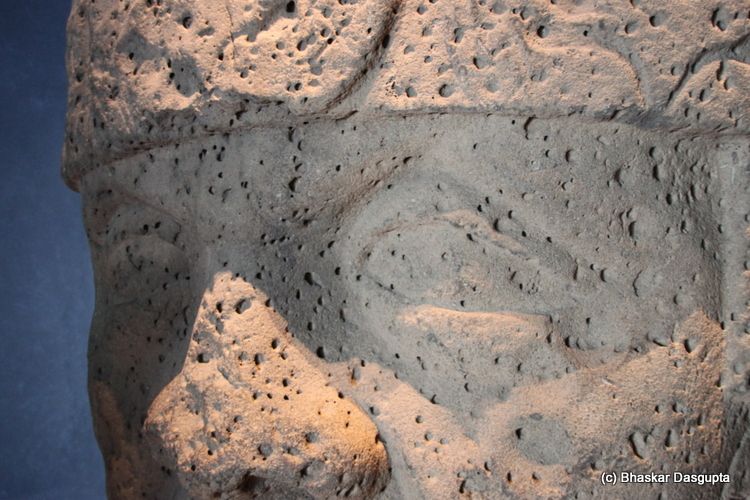 Interesting patterns in the stone.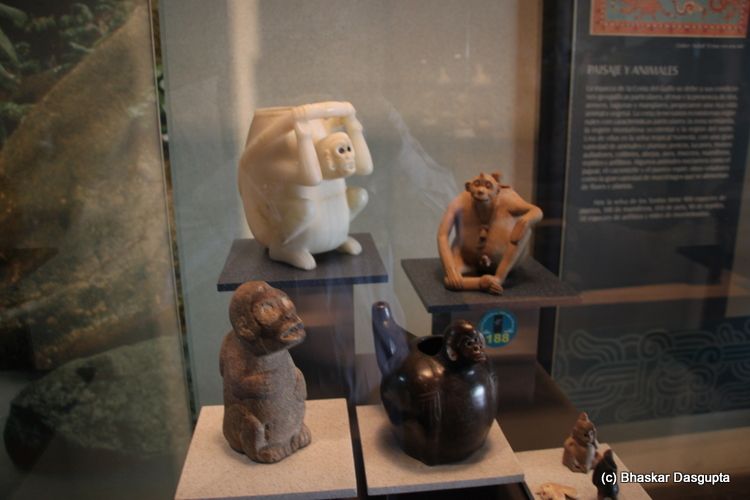 These were more interesting with the monkey display
Nice one.
Then we have some gold jewellery…some very very fine work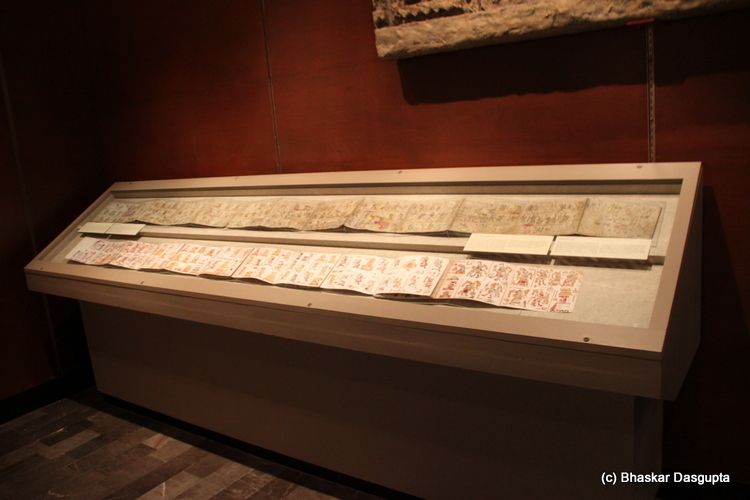 But here is something that made my heart leap,
what wonderful work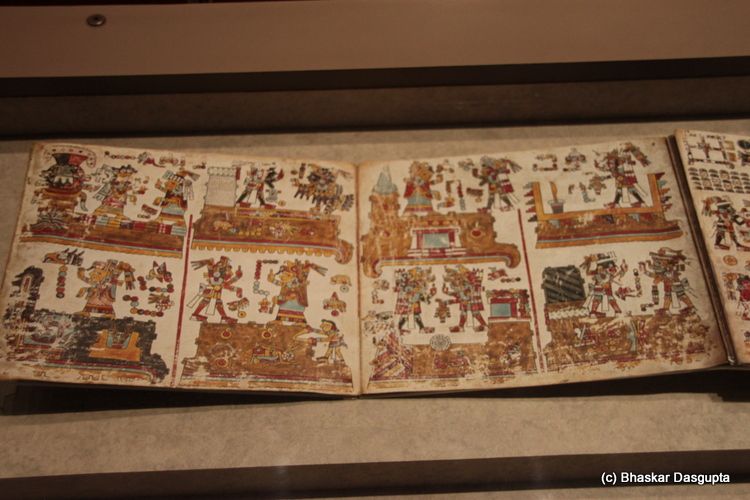 the glyph books.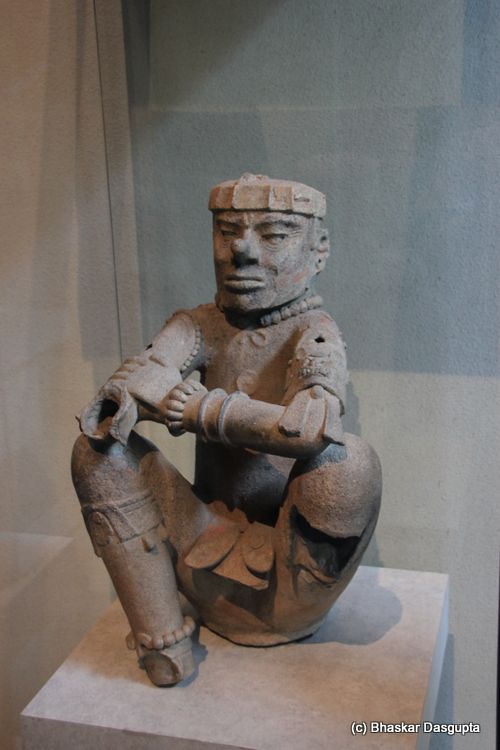 a young warrior in clay
So that's how it looked..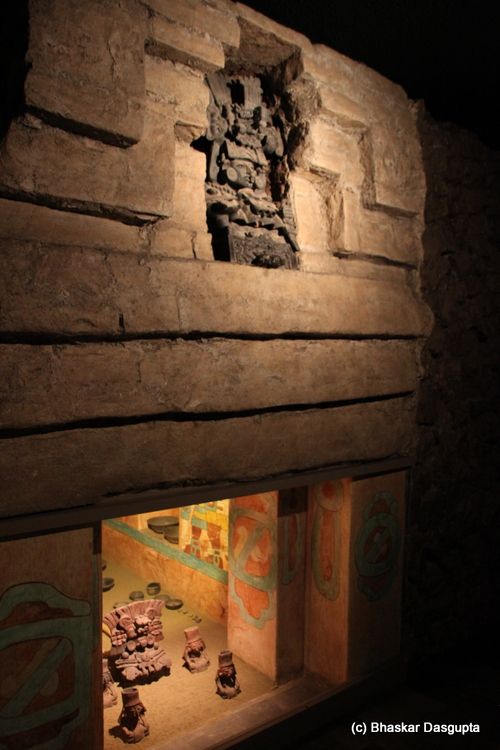 Then I popped down into a display of a tomb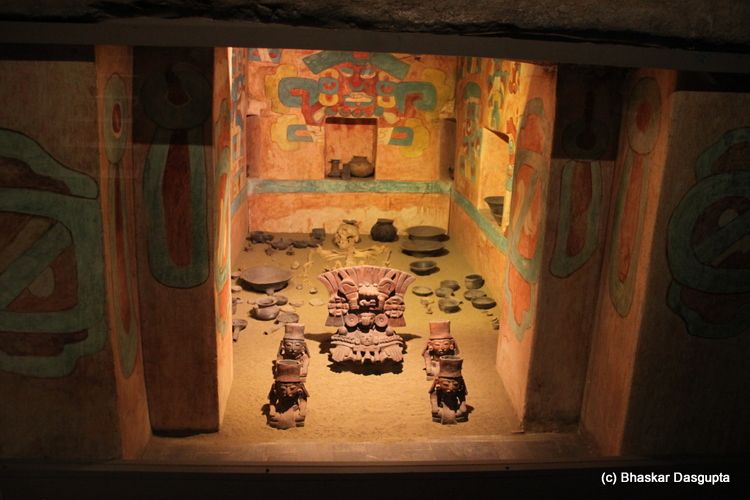 that's how a tomb looked like, with the body and other grave goods
And a statue of what looks like a god.
Some great looking faces
you look woebegone
More clay statues, some very complex pieces there..very interesting.
A bat god?
I complete the gallery. While it wasnt as full of big displays like the Aztec gallery before, this was more artistic, more fine work, of course other than the colossal heads..very nice.