On my way back from the Museum of Anthropology in Mexico City, I saw this absolutely amazing bookstore.
Its actually on 3 levels, the last level is down next to the lake, can you imagine? sitting there with a cuppa coffee, reading and just enjoying the lovely weather, surrounded by all these brilliant books?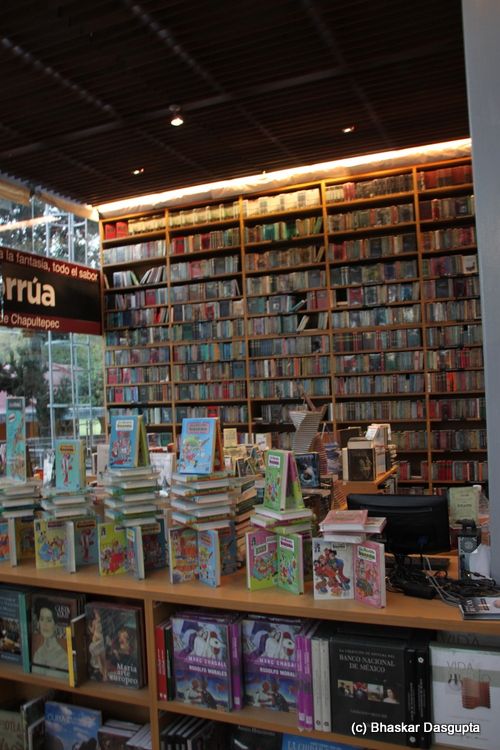 coming back up a level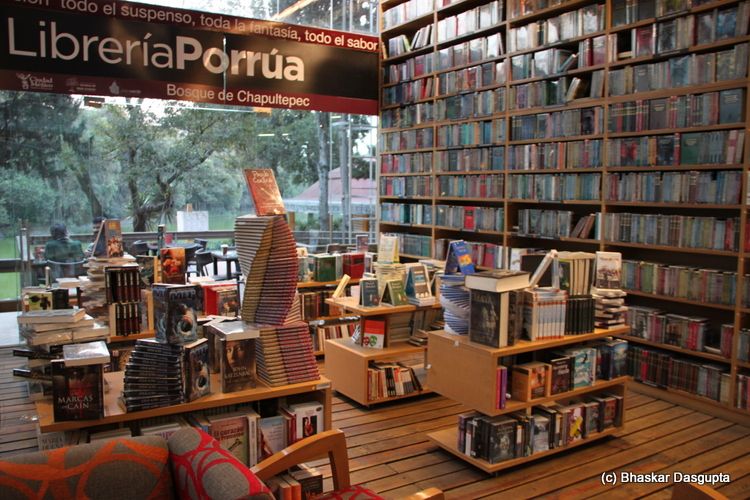 very beautiful rows of books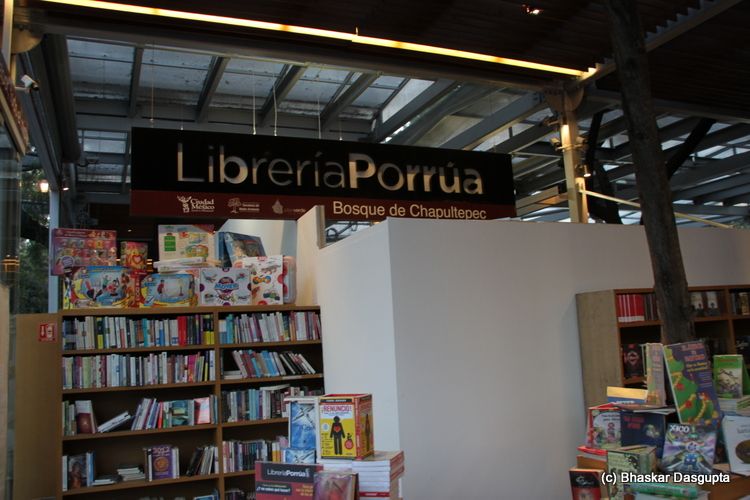 the children's section.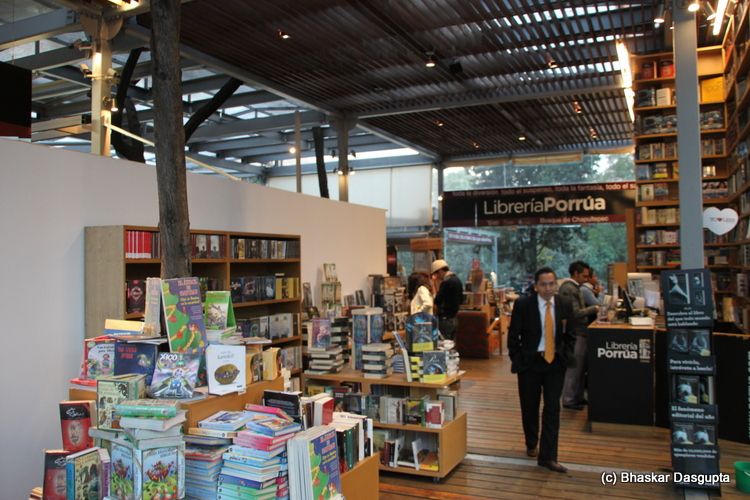 the entrance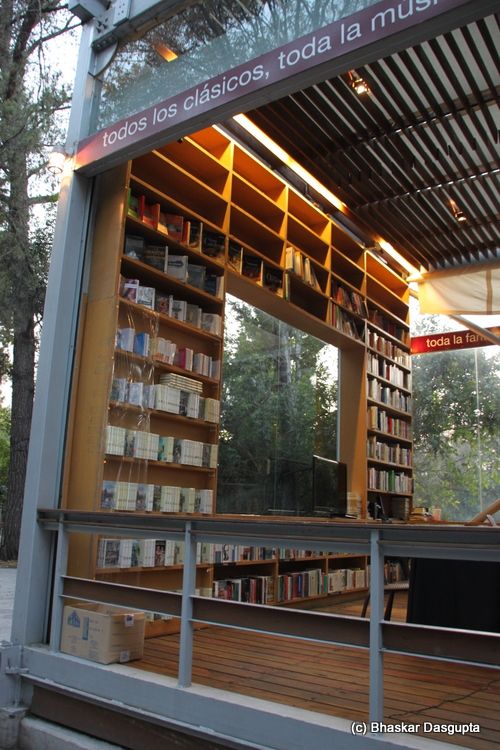 on the side of the store was this brilliant extension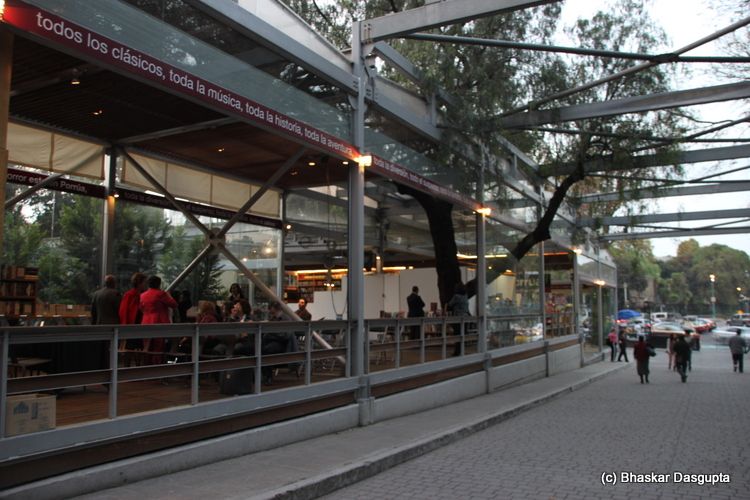 and they were going to have a book launch there. Can you imagine a better place to have something like this? what a wonderful bookshop…I loved it.