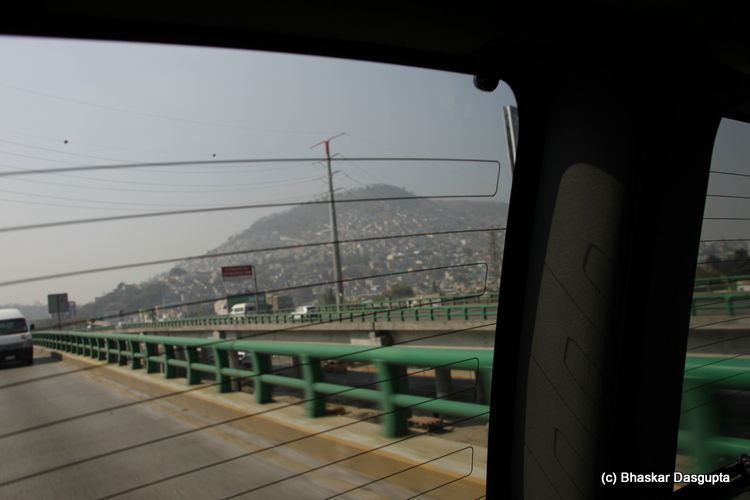 So after the Basilica visit, we crammed ourselves into the van and then took off to the pyramids. The city is vast, the mountain behind us was absolutely heaving with houses.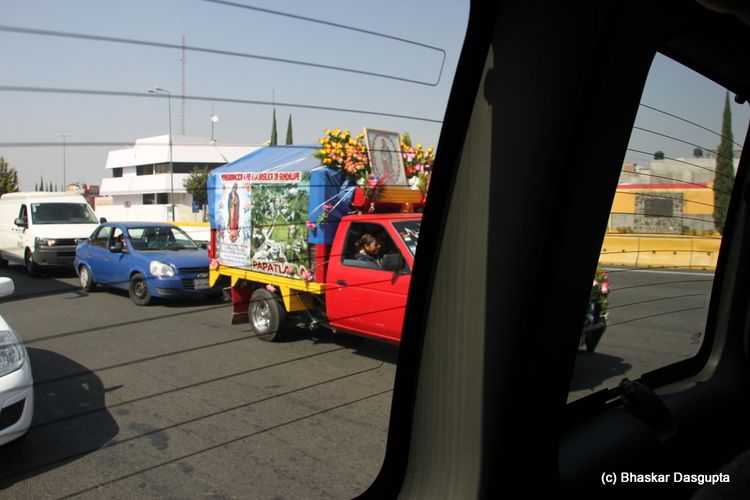 Not quite sure what this was all about, but its festooned with religious imagery
We head outside and the mountains show up
Hey, I know those!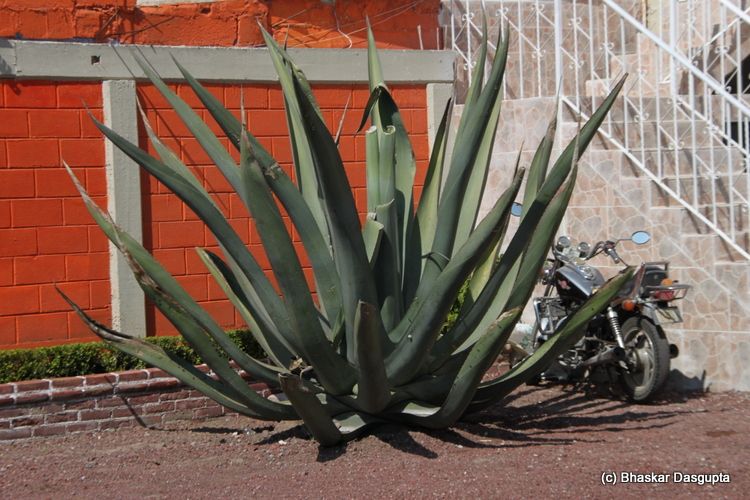 Cacti in the Obsidian factory
The workers sitting and carving the good stuff
The owner showed us the various types of obsidian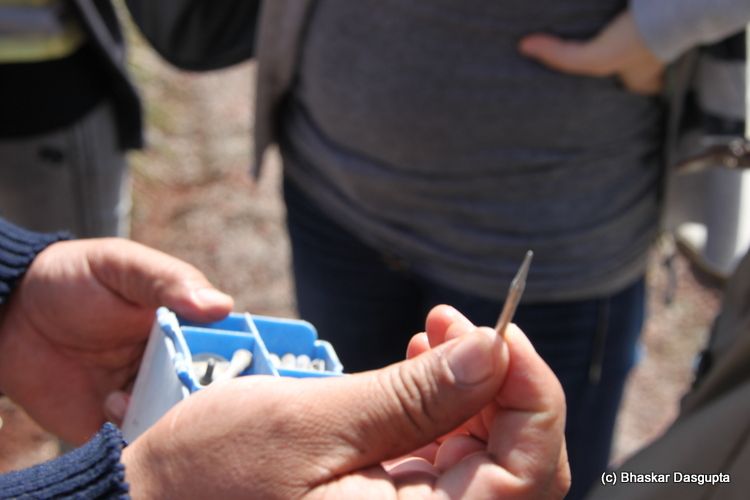 And what they use to carve
And how it will end up..
The chap on the right isn't wearing a mask..brave..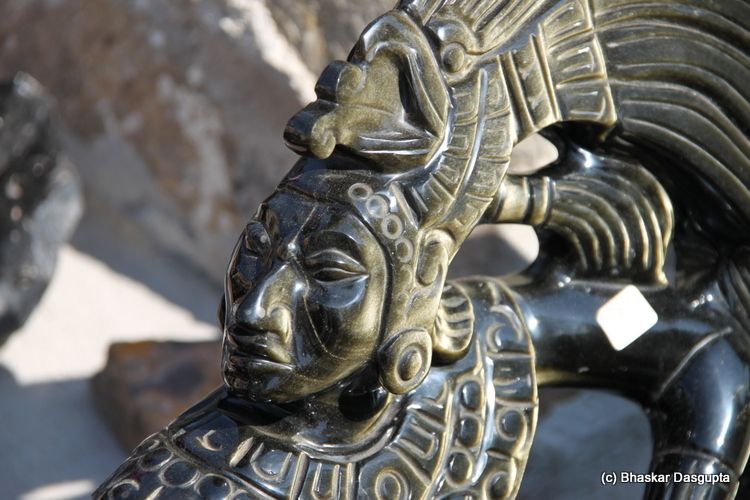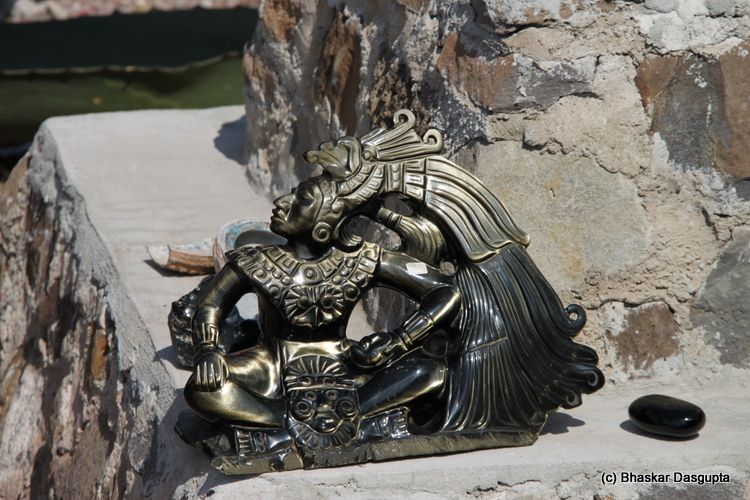 Some marvellous examples of the stuff they were making. But whilst I was very tempted, I didn't want to buy anything heavy. I knew I would have to climb the damn pyramids and I didn't want to burden it down any more. Plus there is no more space at home to show all this stuff anyway, lol. I am such a squirrel.
And the bright Rhododendrons.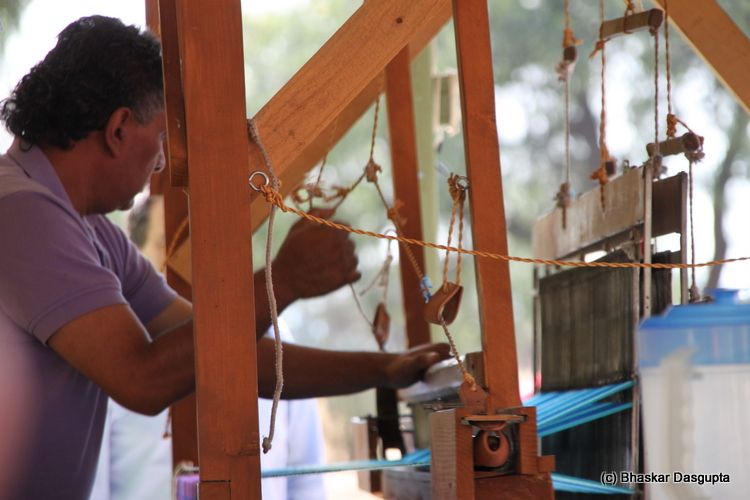 A traditional loom, very brightly coloured blankets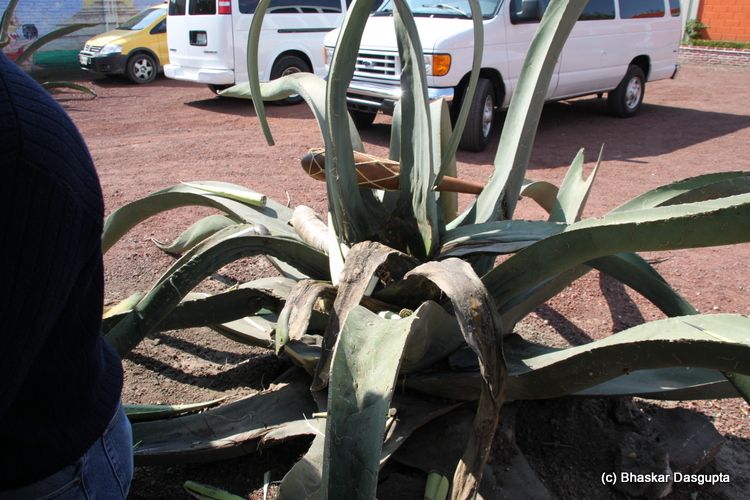 So here's the agave plant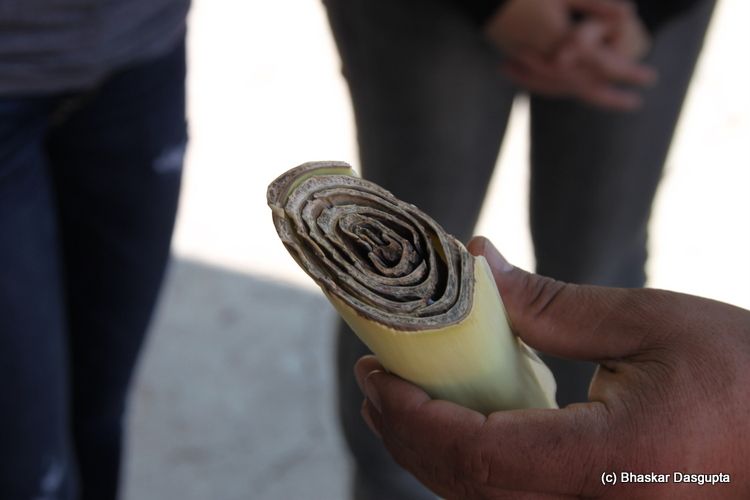 the chap cut out one stem?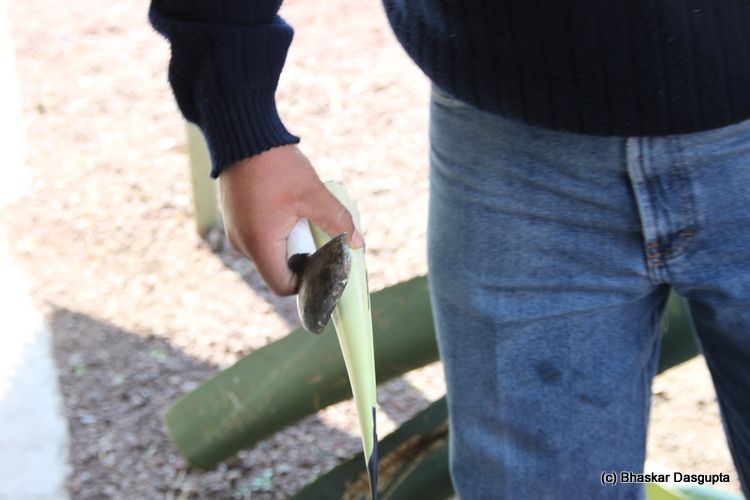 with this spoon like implement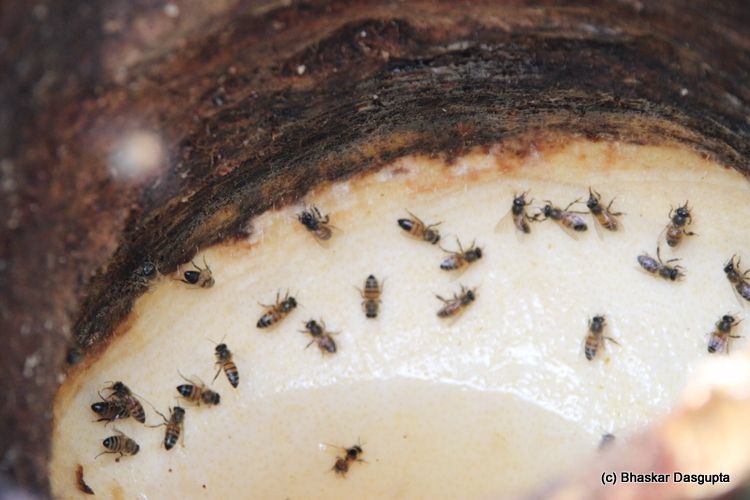 He asked us to peek inside and truly it was a cornucopia of honey for the bees..who were having so much fun.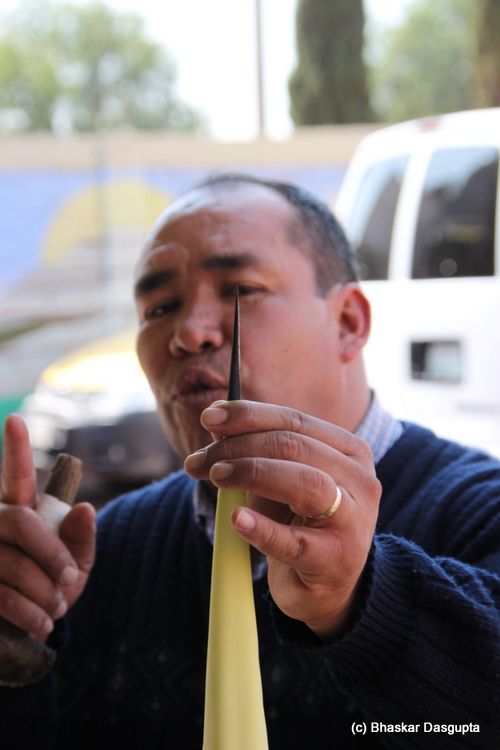 He held the business end of one leaf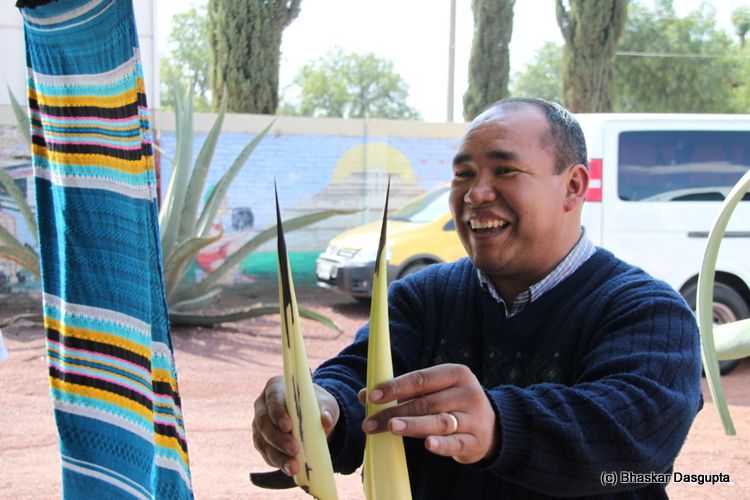 And showed how its in layers..and took out another identical one from inside, Mexican Russian dolls in agave :)
And then you can break off the tip and it comes with its own thread..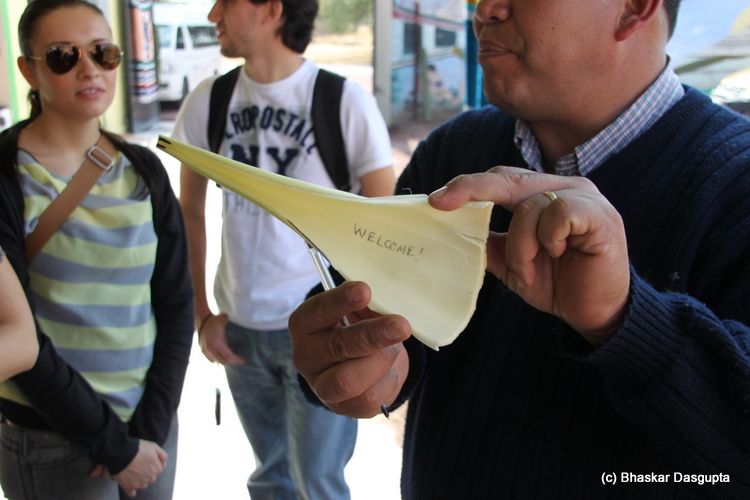 he wrote inside
And its parchment paper as well.
And I was given a little cup of the good stuff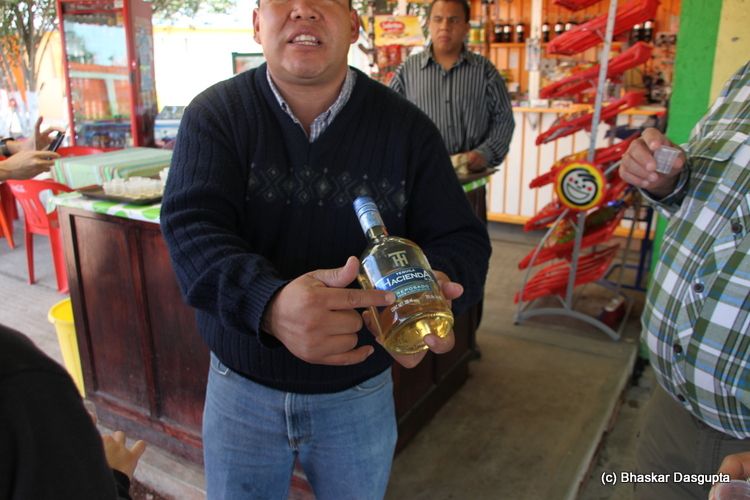 Cheers!
Then we moved inside..and saw this little necklace being made.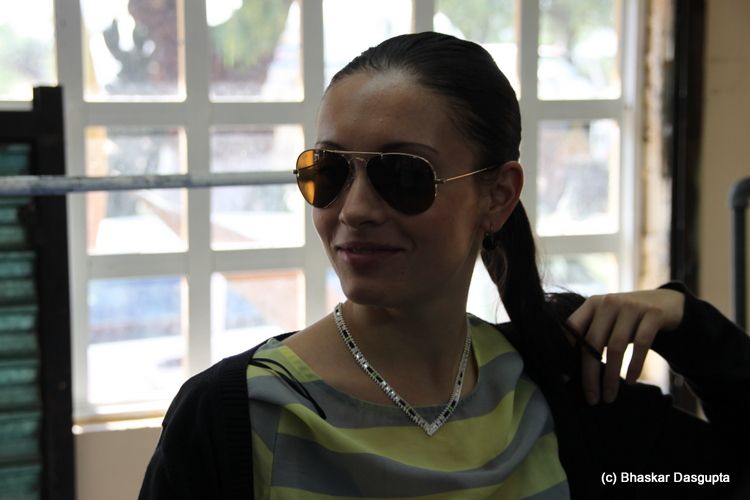 One of the Romanian girls modelled it for us :) very nice.
Totties!!!!
And then you have the famous tequila with the worm inside. I had these for dinner the other day on a bed of blue tortilla.
Here we go, they do look nice, eh? very nice and succulent. the ones inside the bottle were a bit more pale.
So this Brazilian chap with us decided to have a go at one..the expressions were priceless
heh.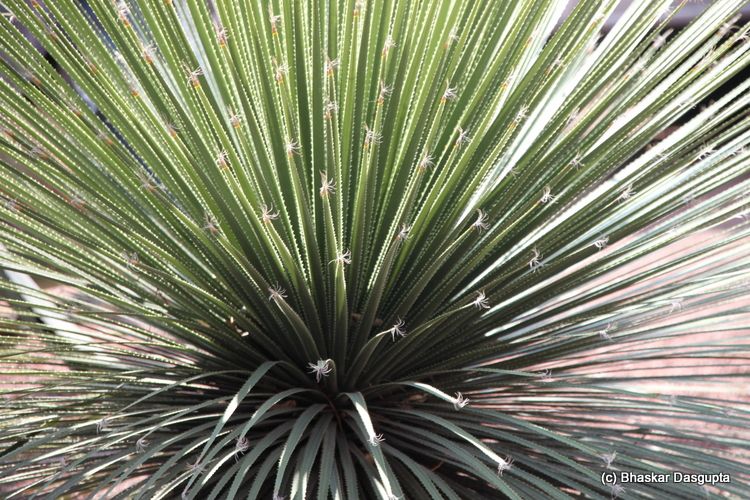 Another cacti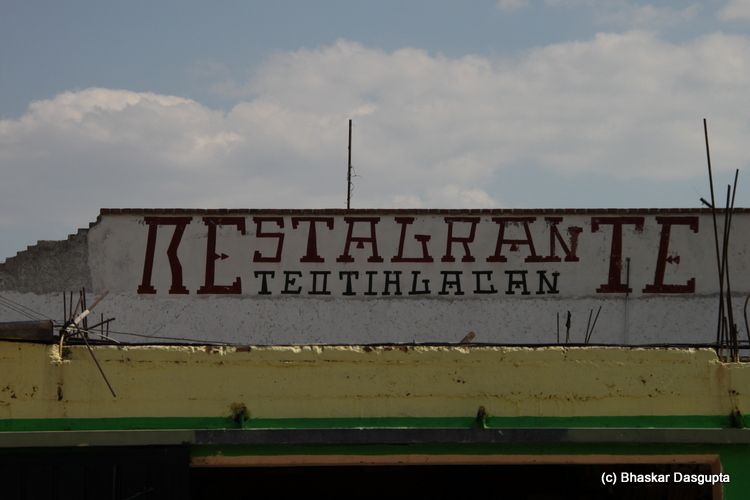 There was a restaurant there as well, but I just grabbed a bag of nuts and we were off
the chap waved us goodbye…he really wanted us to buy stuff, kept on saying that the stuff they will sell at the pyramids were crap and and and, but no, I am not buying anything that I have to tote up..
onwards and upwards to the pyramids, amigo..