Was invited to a charity do at the BT Tower and took some photo's of London from up top. Pretty interesting views. Over 3 hours, I basically perambulated and clicked. Besides talking to the charity CEO. Just starting to work with them, so cant say anything right now, but who knows? Still, here are some of the photo's of London, in 6 parts.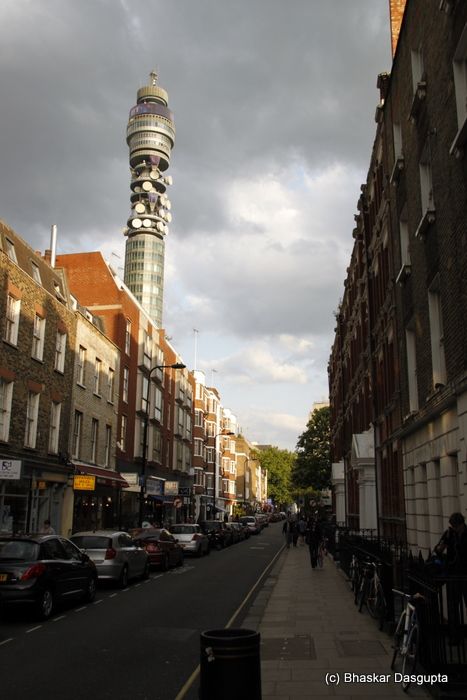 There is the BT Tower where I am heading. Lovely street.




Quite a lot of air traffic around, here's a military transport plane over an aerial.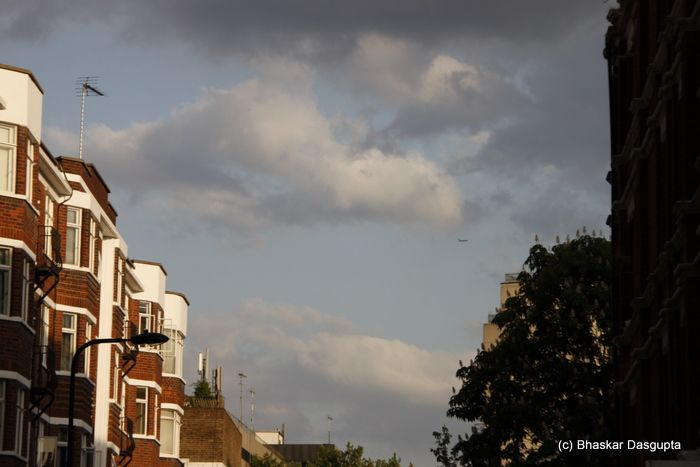 Another one flying off. So I reached the BT Tower and then after going through some rather severe security checks, stepped into the elevator. Nice one, it showed a counter which talked about how fast the elevator was rising, my intestines could confirm that it was quite fast.
Anyway, after doing the usual glad handing and hello hi's, i went off to take some photos despite being surrounded by some very delicious looking ladies. London looks fascinating from the top, I have to admit. But I was taking photos from behind glass so that was a problem, second problem was that it was the evening and from many angles, the light was horrible. That said, here we go.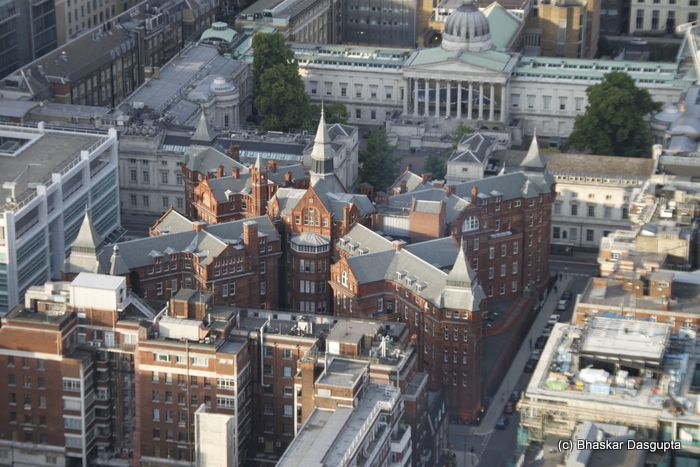 Extraordinary building, in the shape of multiple crosses.


The City and in the far distance, you can see Canary Wharf. While I have taken quite a lot of pics from there, this was the first time I am taking photos of London from this side.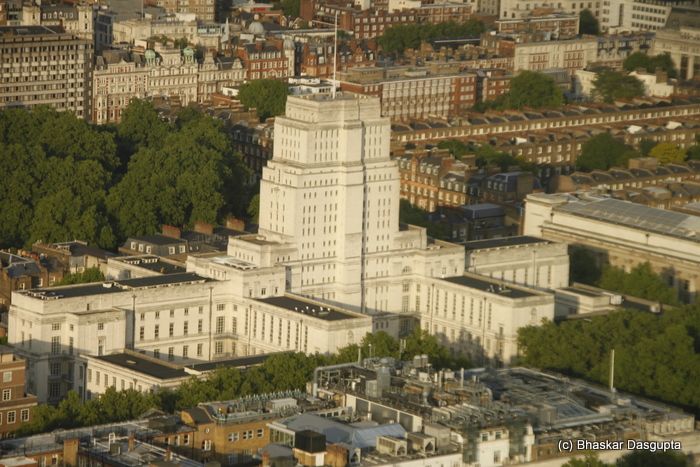 Looks like a soviet style blocky building.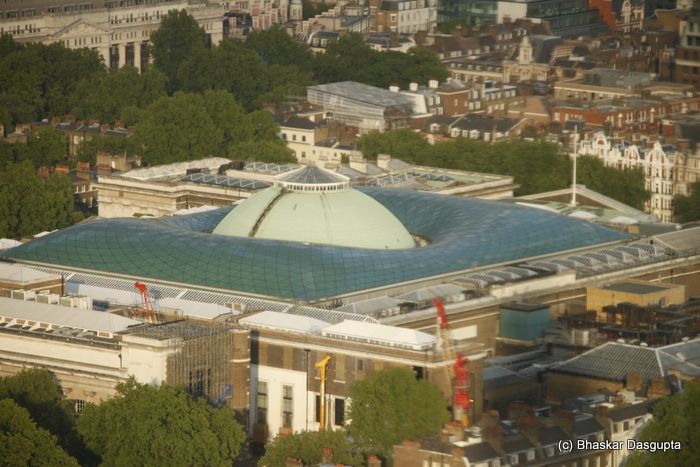 I call this the collapsing cherry on a cake building.


Looks like an aircraft hanger, that long building behind this rather squeaky clean building on the left.


Straight up and down dark black tower.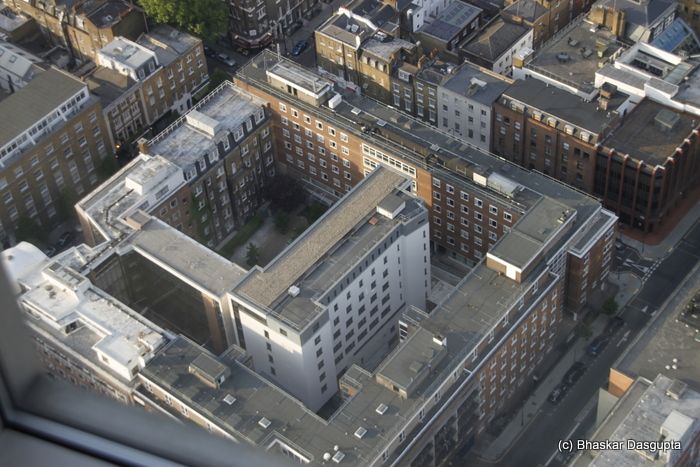 Looks like the end of a maze, no?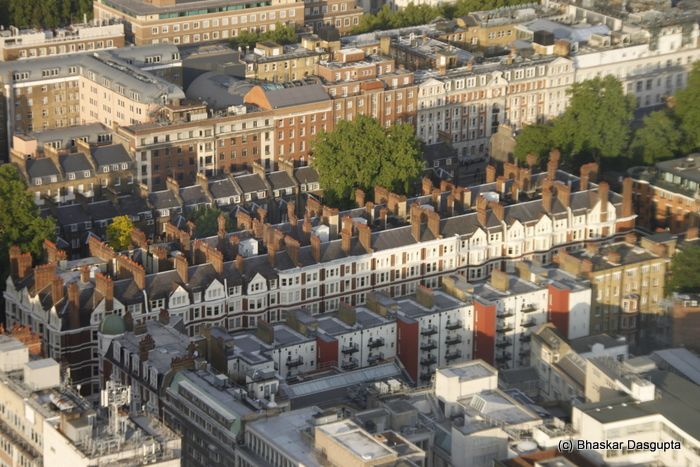 Rows of houses. Some from an older time, some from a newer time.


A forest of chimneys.




It looks like a series of chimneys. Mastermind anyone?


The balconies look like they have been stapled in.


The two financial centres of London, the city in the foreground and then Canary Wharf in the background.


A small park, lush trees abound.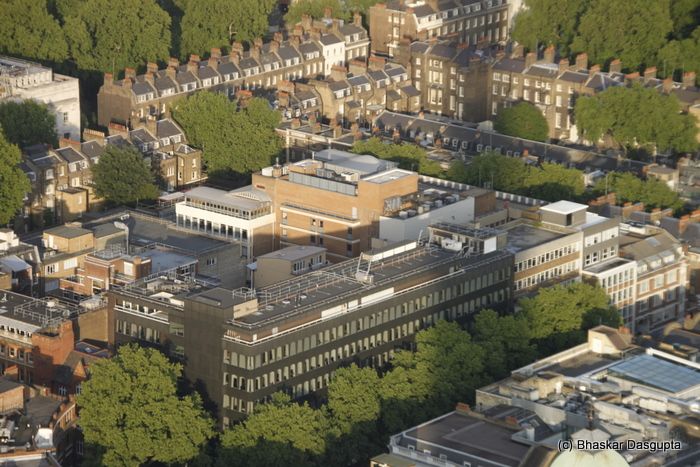 Can you see the shadow of the BT Tower?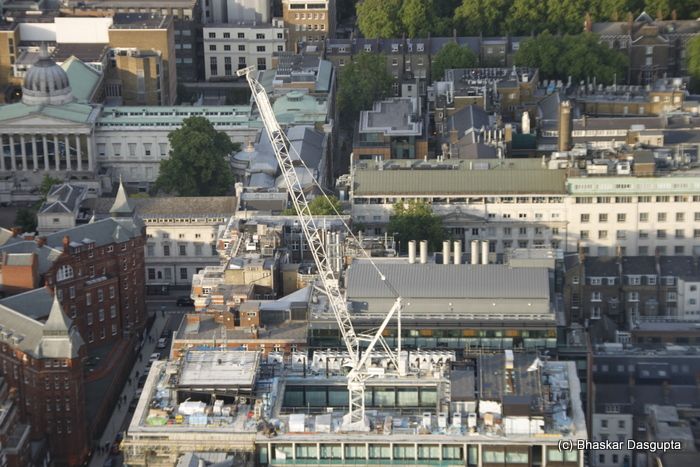 A crane lowering over the building.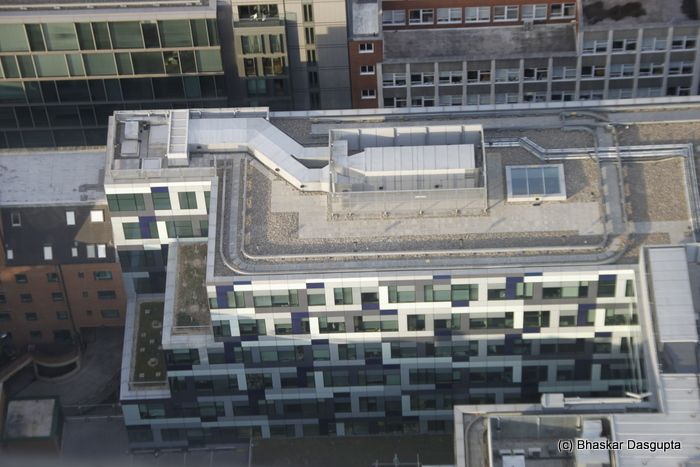 Something made up of Lego bricks. Nice tracks, like a train set on top of the building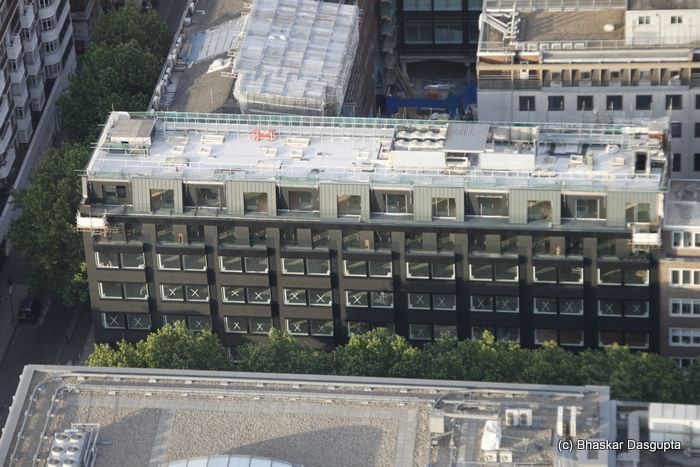 What's with the crosses on the windows?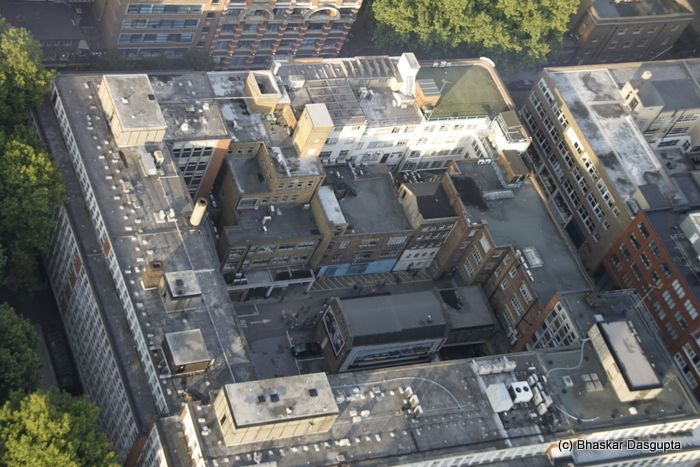 A row of colourful facades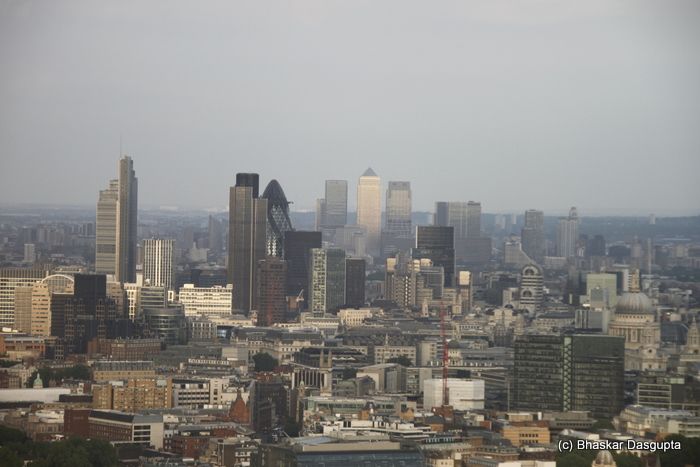 Another view of the skyscrapers in London.