This is the second lot of the photographs I took from the BT Tower where I had popped in for a charity do.
London doesnt have that many trees but looking at this, seems like a fair number, eh?


Almost like a copse of trees in the middle of the city.


Those two towers in the middle look like pencils, lol.
The shadow of the BT tower over London. I wonder if we can use it as a giant sundial? who am I kidding, London is overcast most of the days anyway. Useless idea.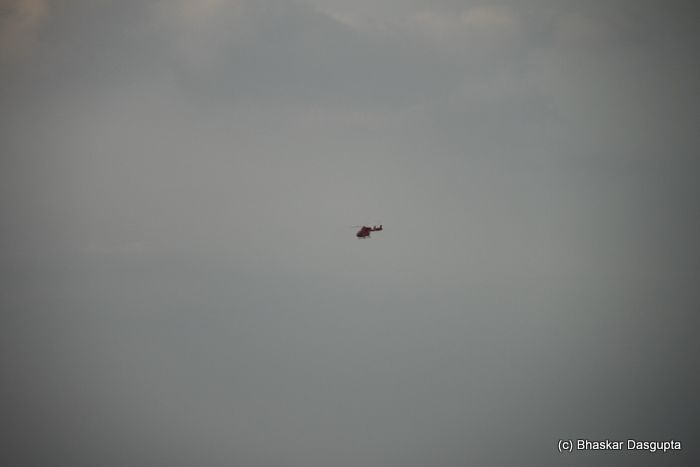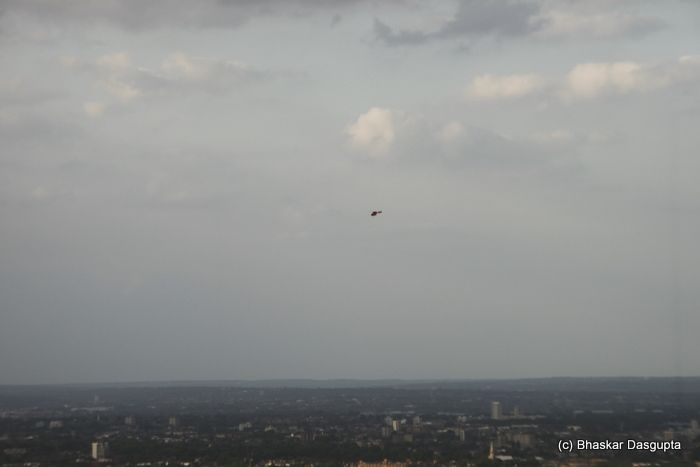 A medical helicopter flying across London. It doesnt have a tail rotor.


It looks almost like a train suspended over the city. I mean the green row of windows. And a strange shaped roof top.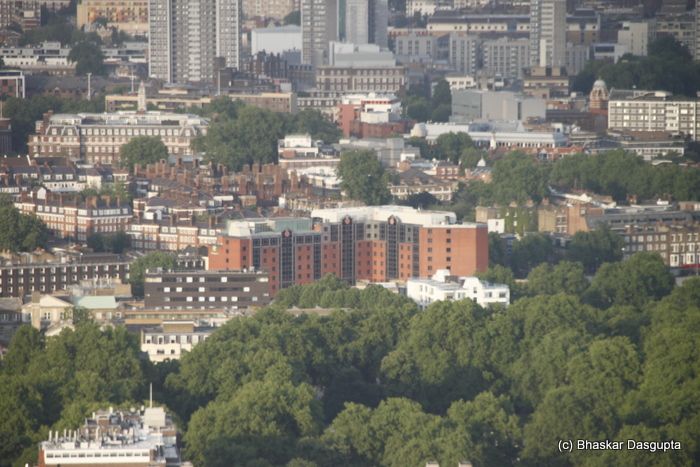 An interesting brick building.


I think that's something to do with the olympics. But what's that curved bit on the left?


Oxo Tower, they have a fantastic restaurant on top.


Somebody enjoying themselves on their balcony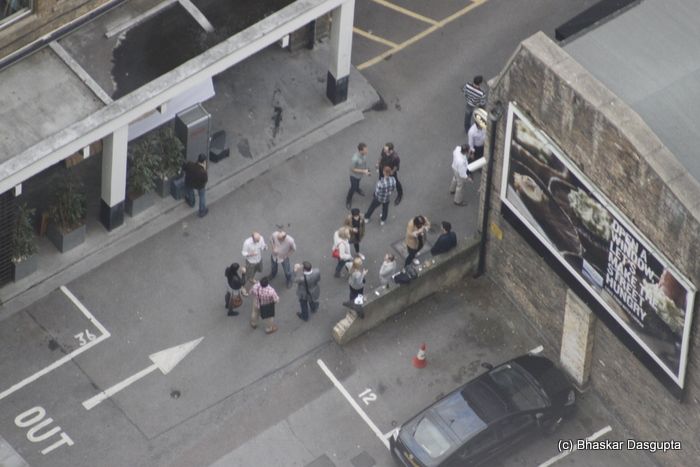 Peeking down at people on the street from up high


Striding out from a pub.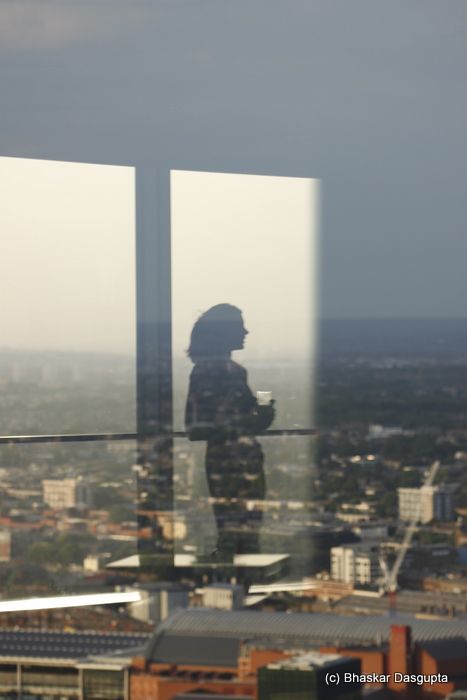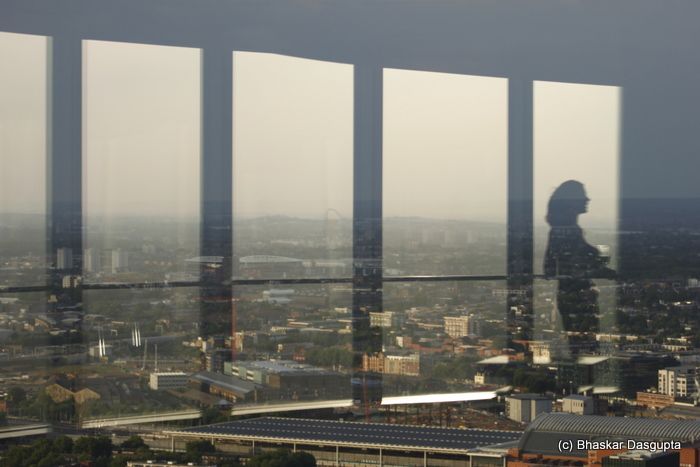 A lovely lady reflected on the windows.