This is the third set of photographs that I took from the top of the BT Tower.


A splash of red, post office red vehicles in the parking lot.


Its fascinating to see the patterns. The egg carton building.


What a hodge podge of building styles.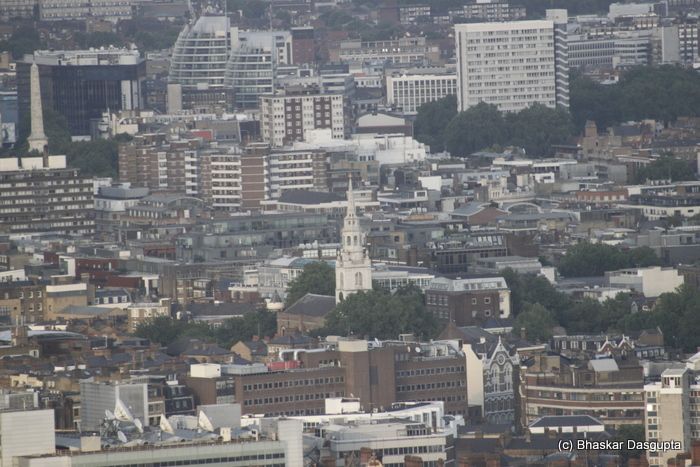 A lonely church spire tries to keep its head up when surrounded with slowly rising buildings.
I wonder what those two grenade shaped buildings are? And there is an obelix on the left.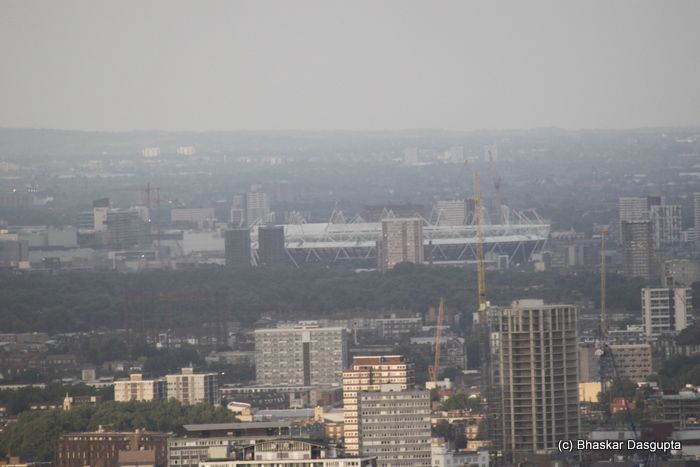 A flower decoration next to my lemonade


Peaceful spring evening across London. Its surprising how low rise London is.


Two planes going about their business above London


A Plane and a Skyscraper rising to meet each other.


A building surrounded with trees.


Regents Park. But the sun is screwing with my photos.


Another royal mail parking lot.


A cleared lot but with a strange structure left in the middle. Also see the plain wall standing on the right of the plot.



A steeple, bit dingy now. But with a serrated row of windows in the back.