This is the fifth set of photographs that I took from the BT Tower. Its heading into twilight now so had to tinker around with the exposure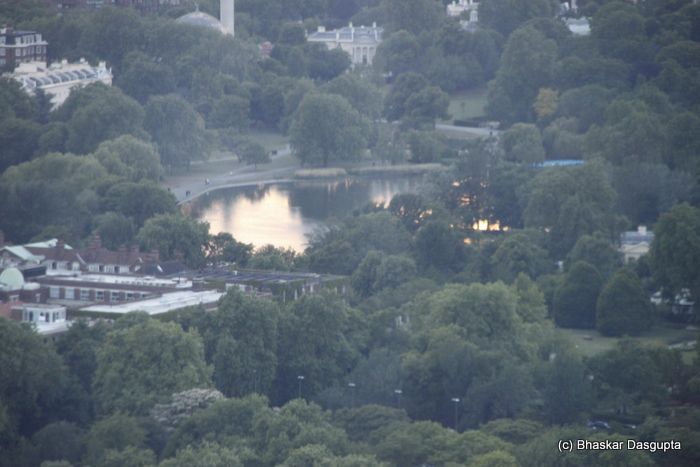 The lake in Regents Park. With reflections from the sky on the still water.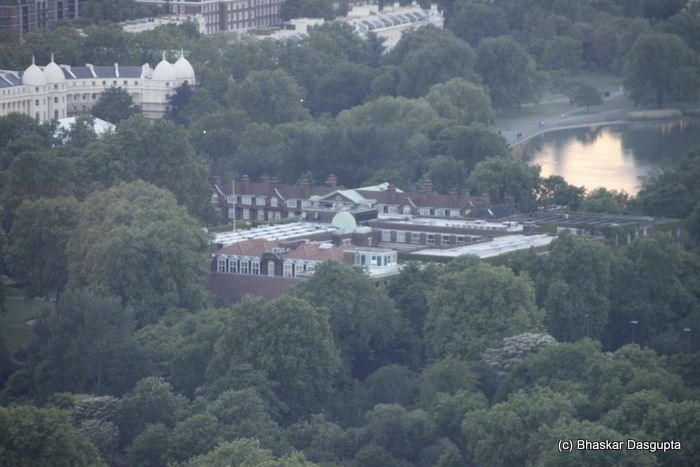 Hidden buildings in Regents Park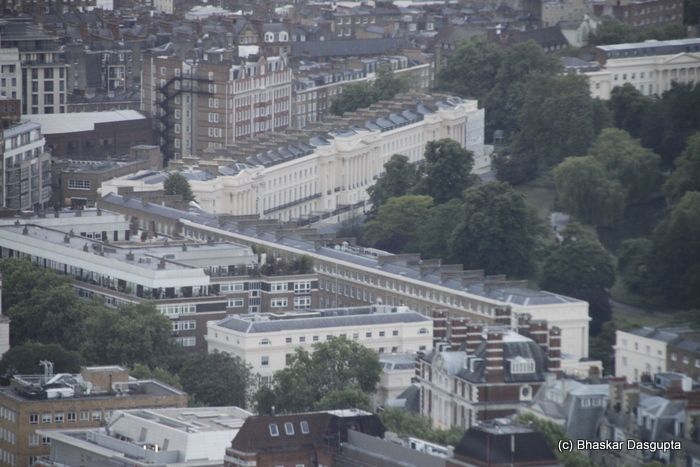 I think that's London Business School although I might be wrong.


Some dingy buildings. Baker Street and thereabouts.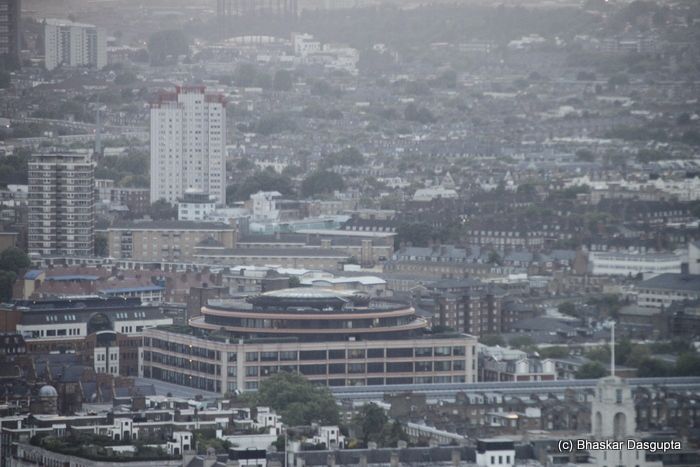 That's a flying saucer which settled down on top of that building.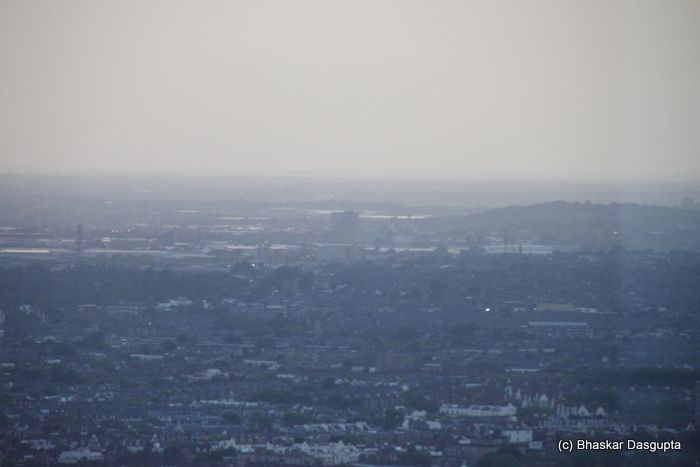 Viewing up north.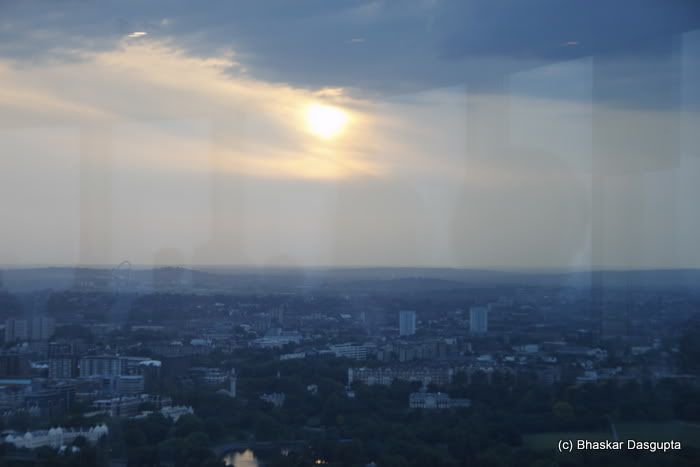 The sun is heading down.


The Arch over Wembley Park. The tiny spire on the hill behind on the right is Harrow on the Hill, I live near there.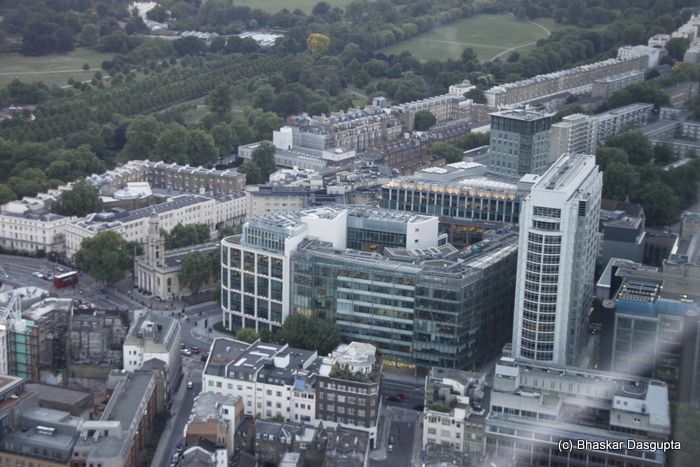 Buildings on the right of Regents Park


Rows of matchbox houses facing Regents Park.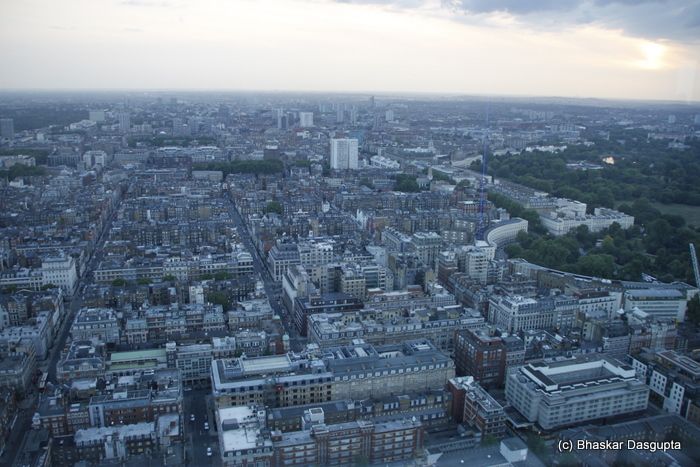 Panning left from Regents Park.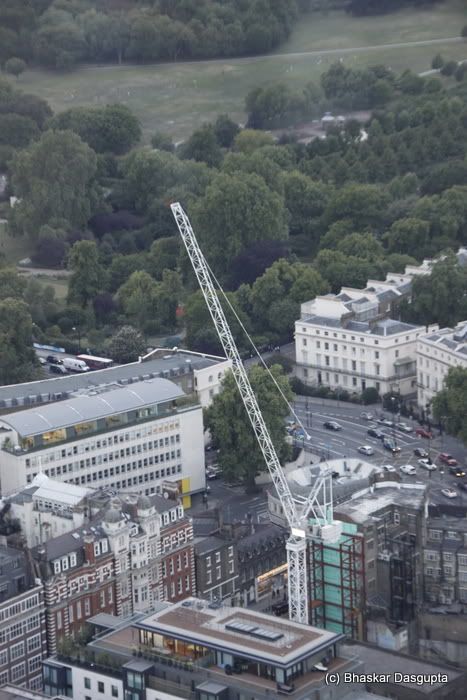 A white crane building some tall building.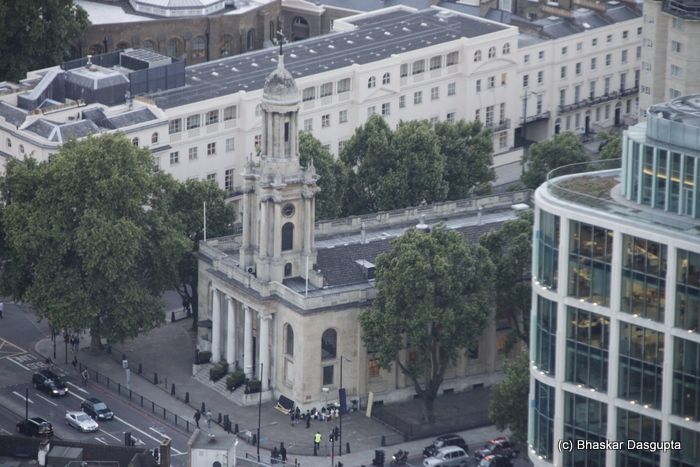 A nice little round of buildings.


Nice penthouse apartment. With a sun lounger on the right. What are they doing?


Funny looking windows on the top.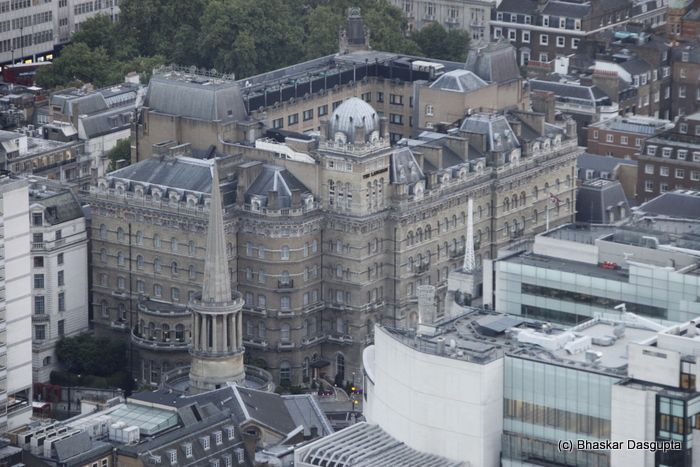 This building can do with a bit of a clean.


Nice roof.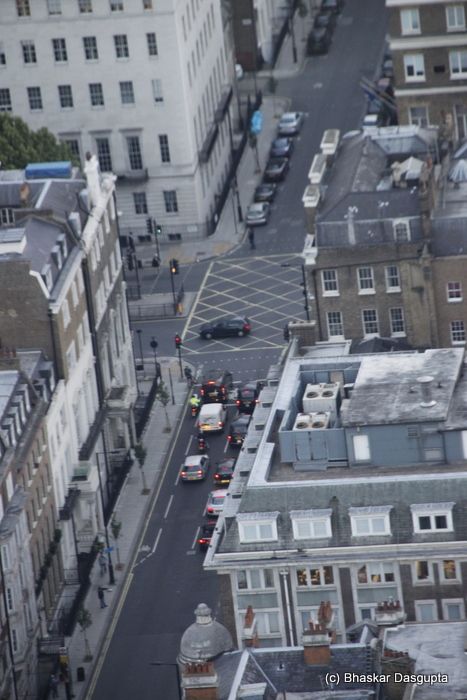 View of the road.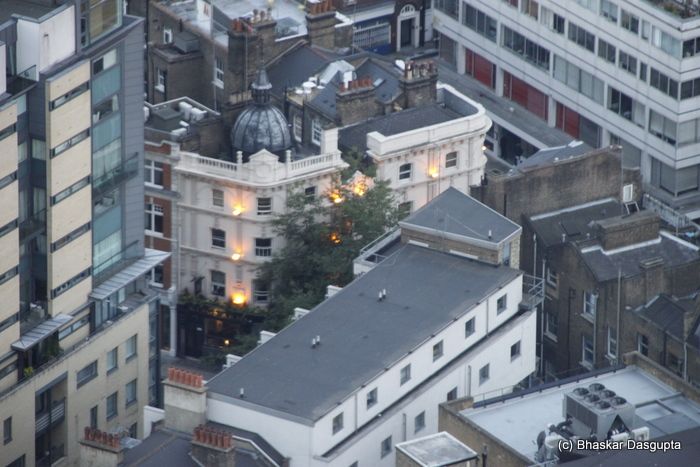 Lights coming up on some of the buildings.