We got a new chair for Mamma and Diya decided to make her little home in it. So we let her play for some weeks and she decorated it and loved it. But before we consigned it to the heap, took the following photographs.
The top of the house. She collects the most eclectic things to decorate it.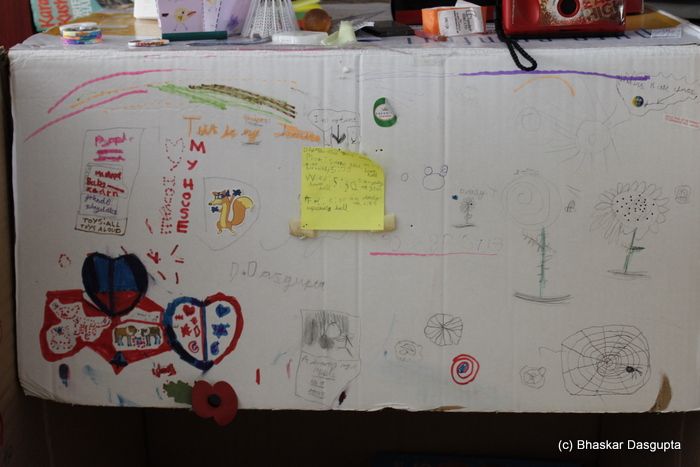 The flap was decorated with drawings, stickers and and and.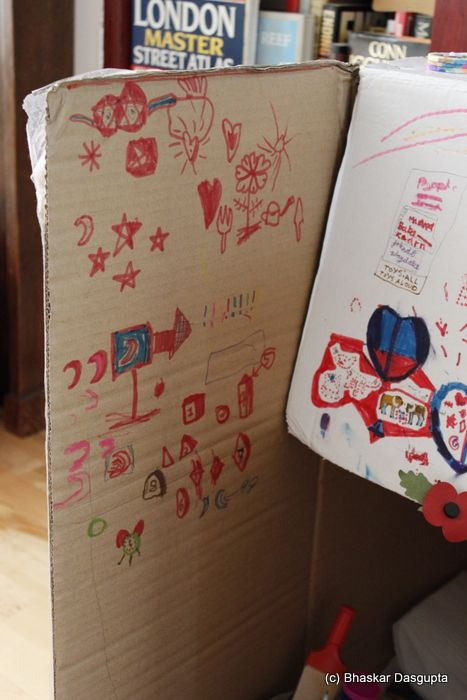 And then the inside was full of "stuff" home stuff of course.


And we have a little school here. With what looks like a bunch of pigs and an incongruous Chinese Doll. With Eeyore peeking from behind the teacher.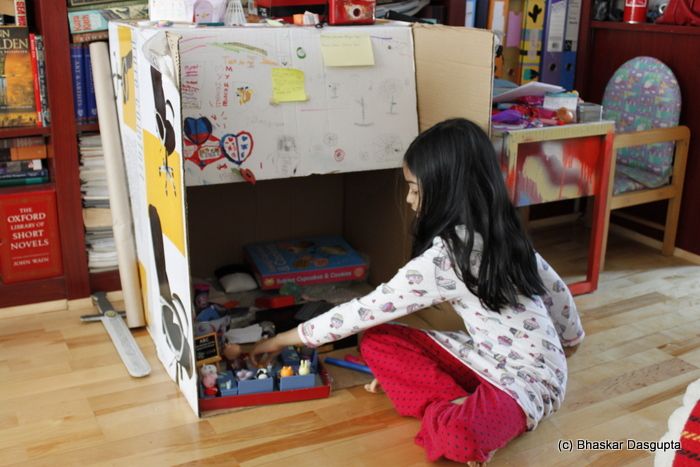 And here's the mistress of the house.