I had to pop into the Gherkin in London to attend a CIO Conference and they had the session on top of the Gherkin. Here are some of the photographs that i took. Fact of the matter is that the subject matter was a bit boring, i mean, who wants to talk about cloud computing when you can actually see and be in the clouds while computing how wonderful it would be to fly again?
Looking west over the setting sun.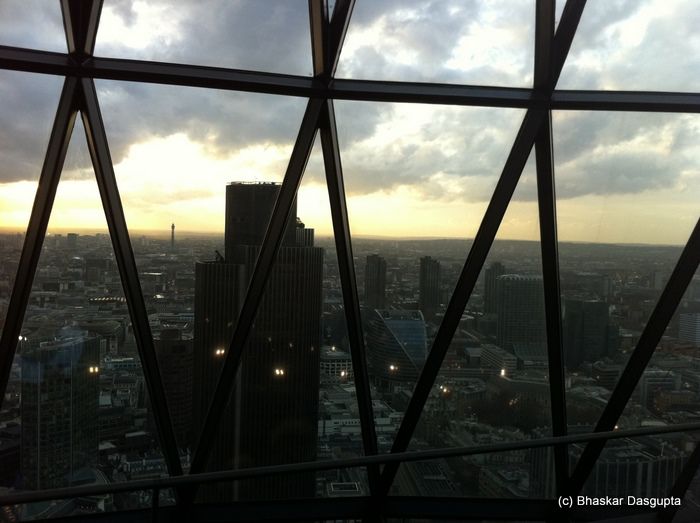 Tower 42, the old Natwest Tower. I love this tower, just because of the name. The answer to all is 42. Mind you, the building itself is hideous and the space inside is weird.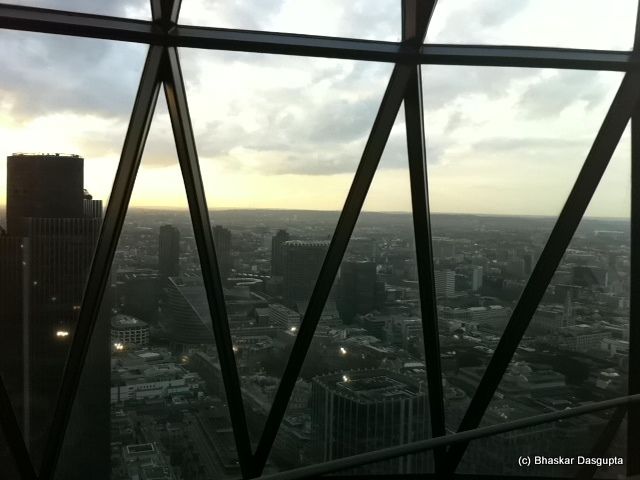 Panning right. Moving along Bishopsgate.


Now seeing the south bank of the river. You can see the Shard under construction. On the left, the oval blob is the London Mayor's office. HMS Belfast moored on the river.


Tower Bridge and Tower of London on the right.


Another view of the two iconic landmarks.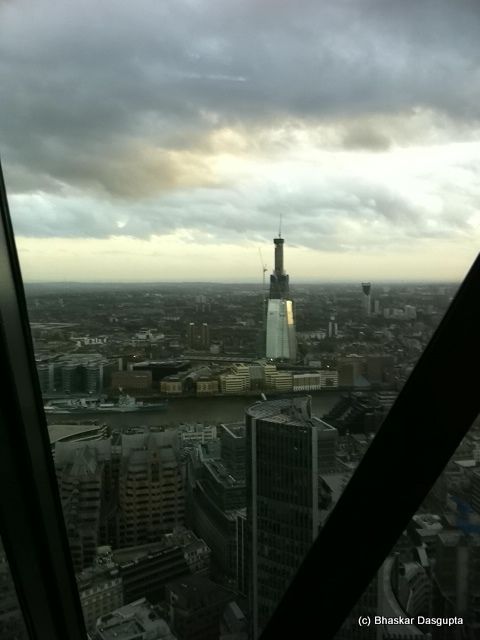 The Shard in close up. It still looks like a damn toilet brush I tell you.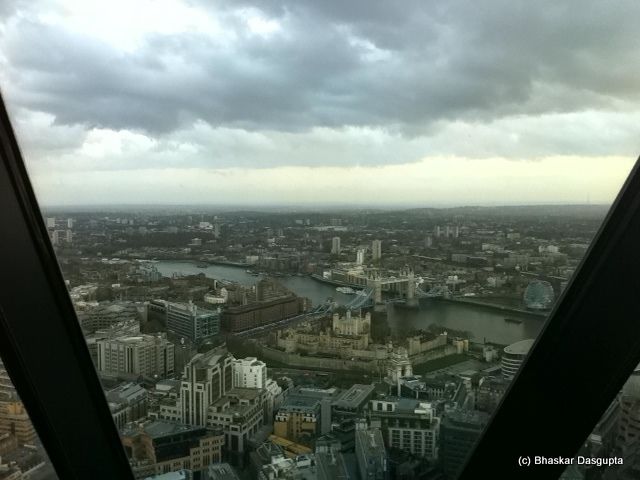 The skyscrapers of Canary Wharf in the distance, where I work. Its nice looking back at it.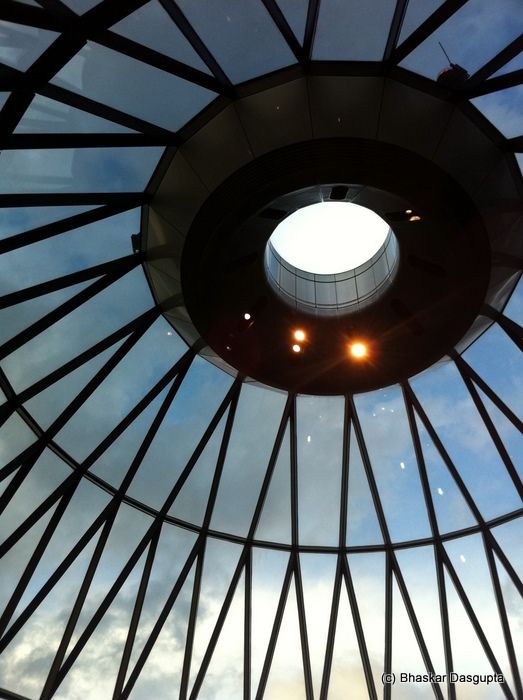 That's the very top of the tower. There is a long string there and a sign, dont pull on it, if you do, then the whole building falls apart.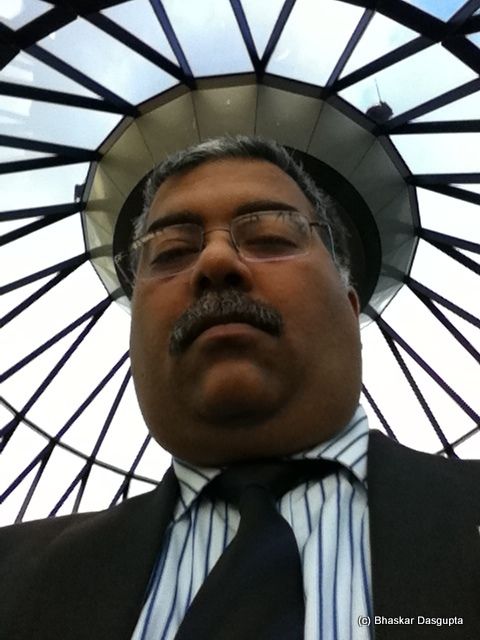 St. Bhaskar of Gherkinland. heh. I am so silly.