Diya broke out her bubble machine and here are the results.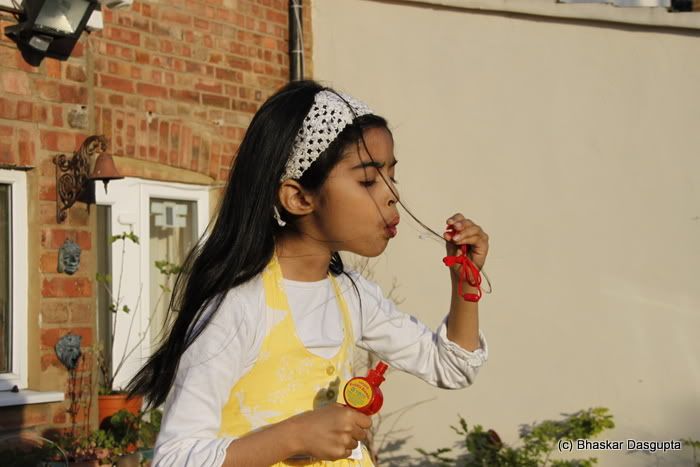 Asked her to climb up on the table…but no bubbles.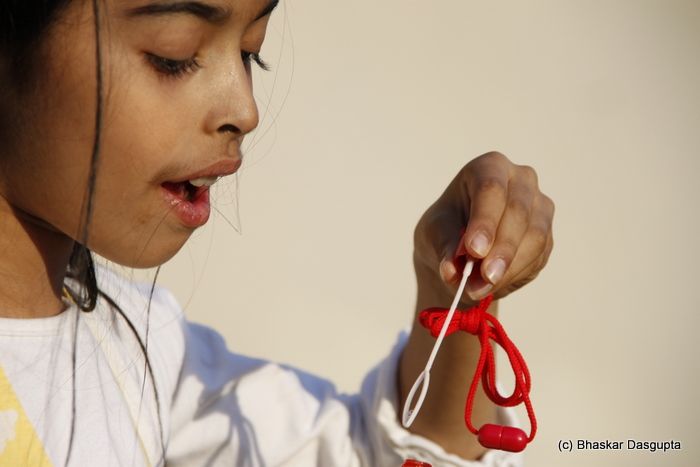 She is laughing at the stick, too windy I am afraid, so we moved to the bottom of the garden.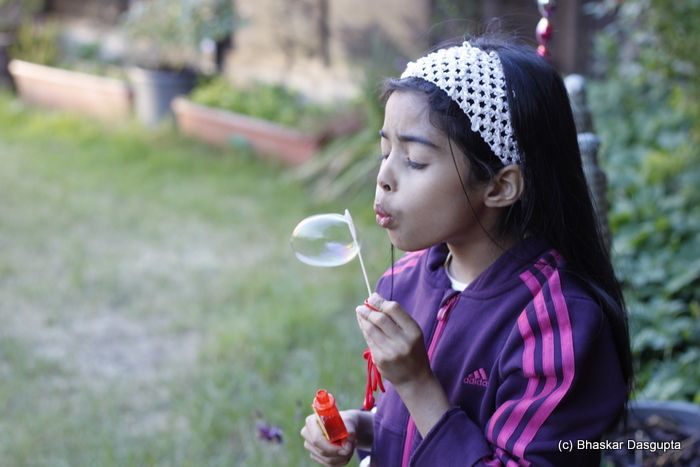 Now we are talking, she is so heavily concentrating on it.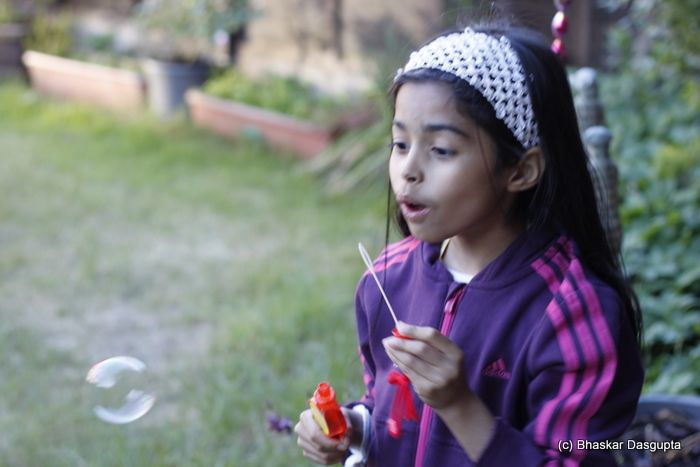 Look look, Baba, a miracle, look at it!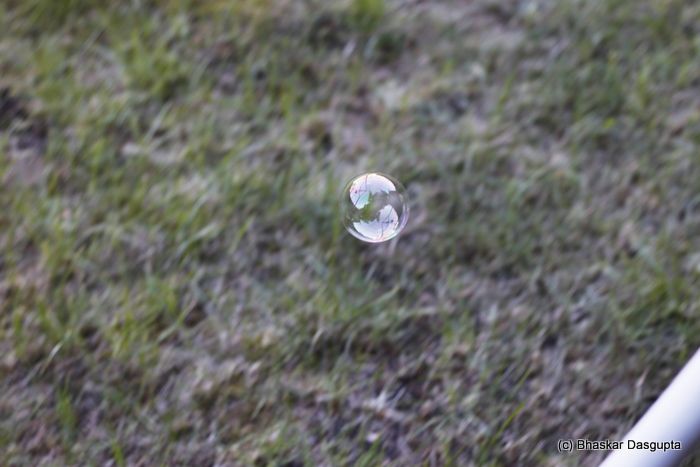 A whole tribe of them have been born.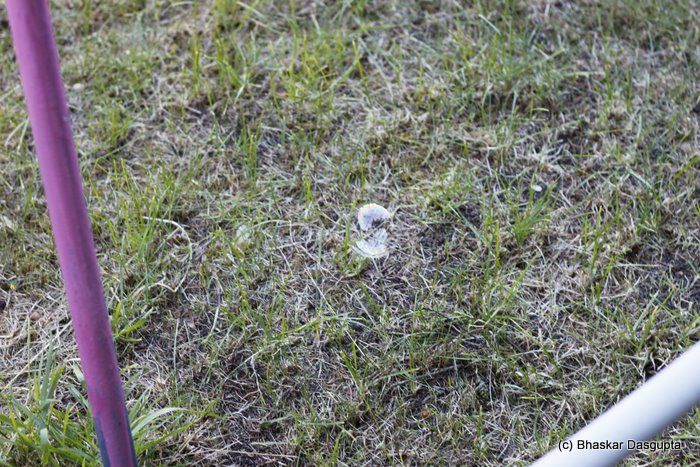 One perches gingerly on the grass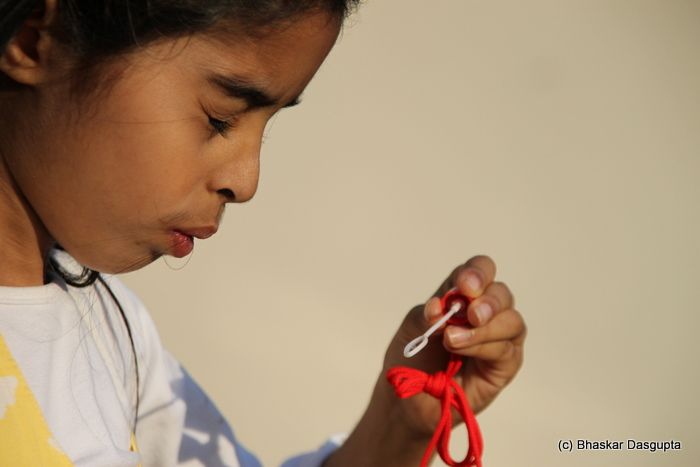 One bursts in front of her face making her wince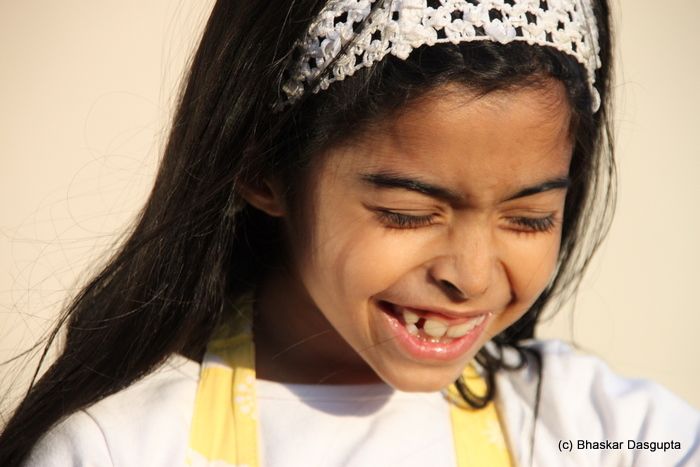 She giggles at the tickling sensation of a bursting bubble.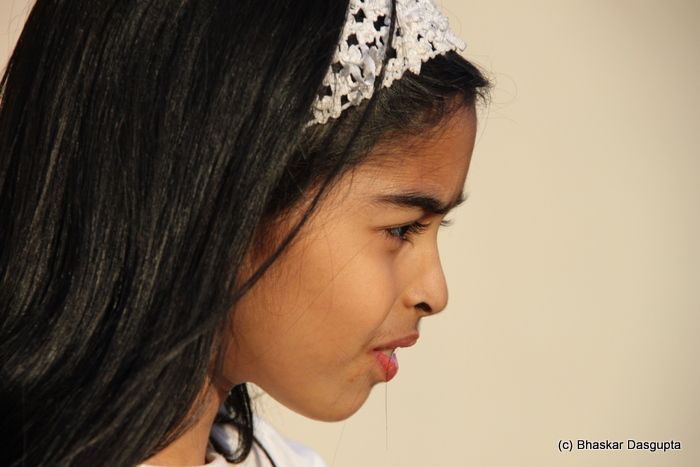 Looking happily at the bubble.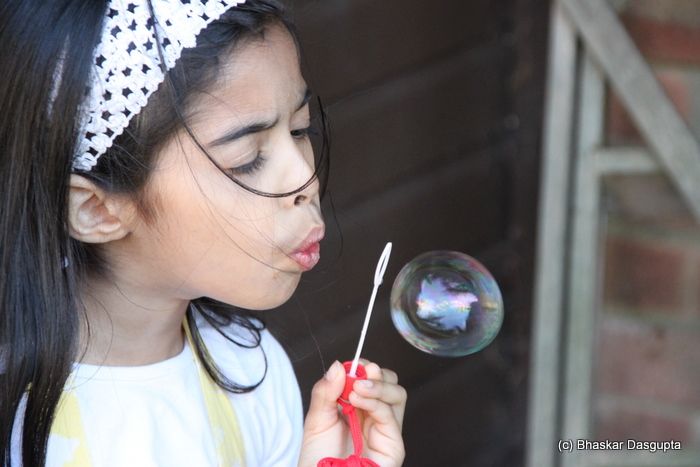 It is amazing to see the wonder on the faces of children when seeing bubbles.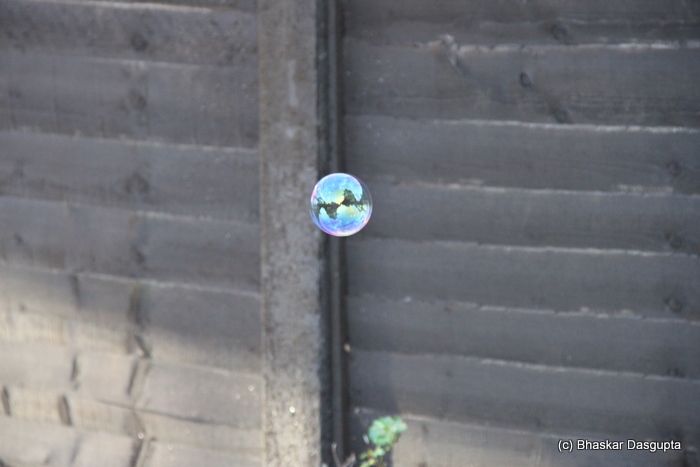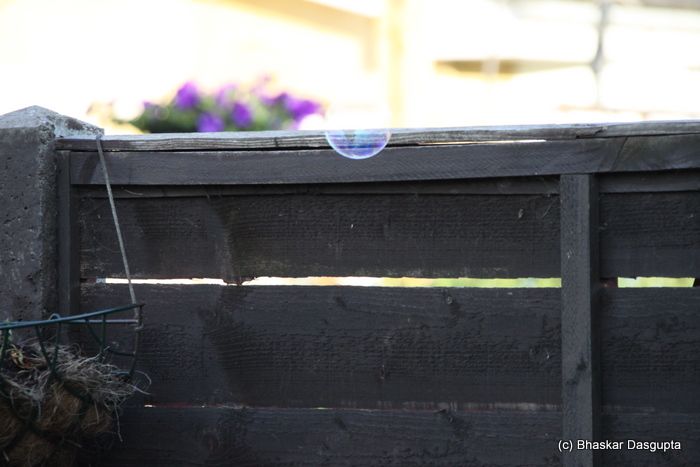 One decides to make a break for it over the garden fence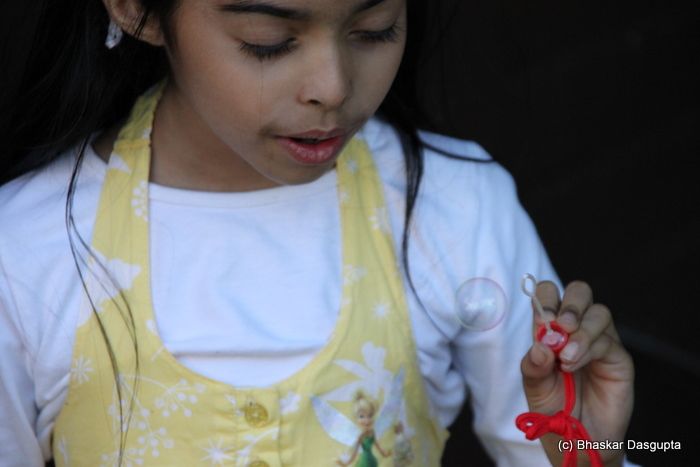 A bubble which seems to have captured the bubble stalk


Another one making its escape




This one is coming back to see me, Baba!
we had huge amounts of fun with this