I got invited by a friend to a lunch. It was at one of those posh hotels. Heston Blumenthal's place. Chefs Table. Ok ok, heh. It was good. Have been to these types of sessions before. They are extraordinary. You basically get a tasting menu of several dishes with some mind blowing wine, hidden in a table which is usually just off the kitchen, usually attended by the head chef himself and the sommelier. Last time I was too shy to take pics but this time, sod it, I will take pics.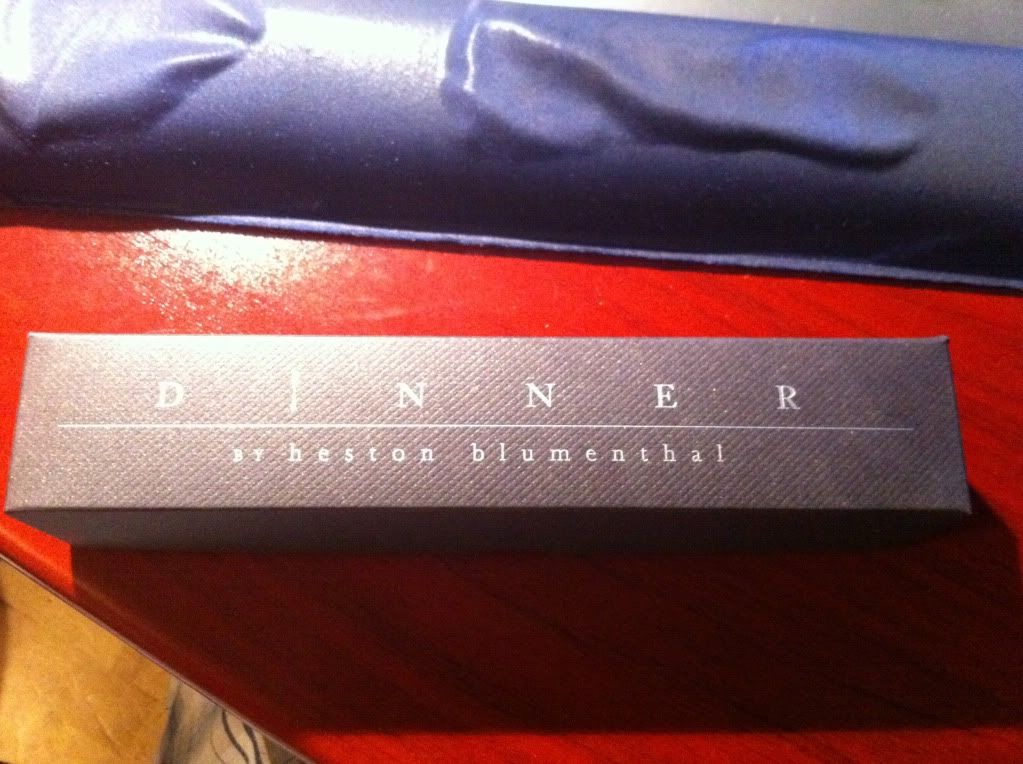 We were given these brown boxes.
Hmmm, what can it be? Ah! a menu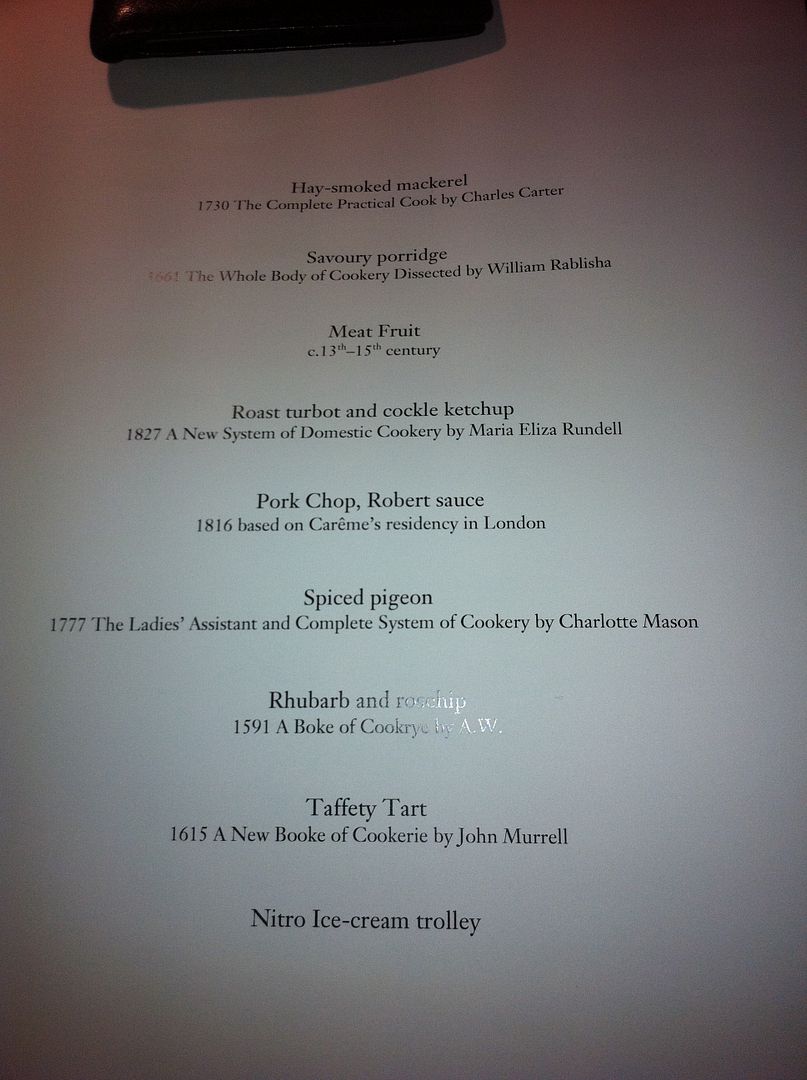 Here is the front of the menu. Absolutely brilliant.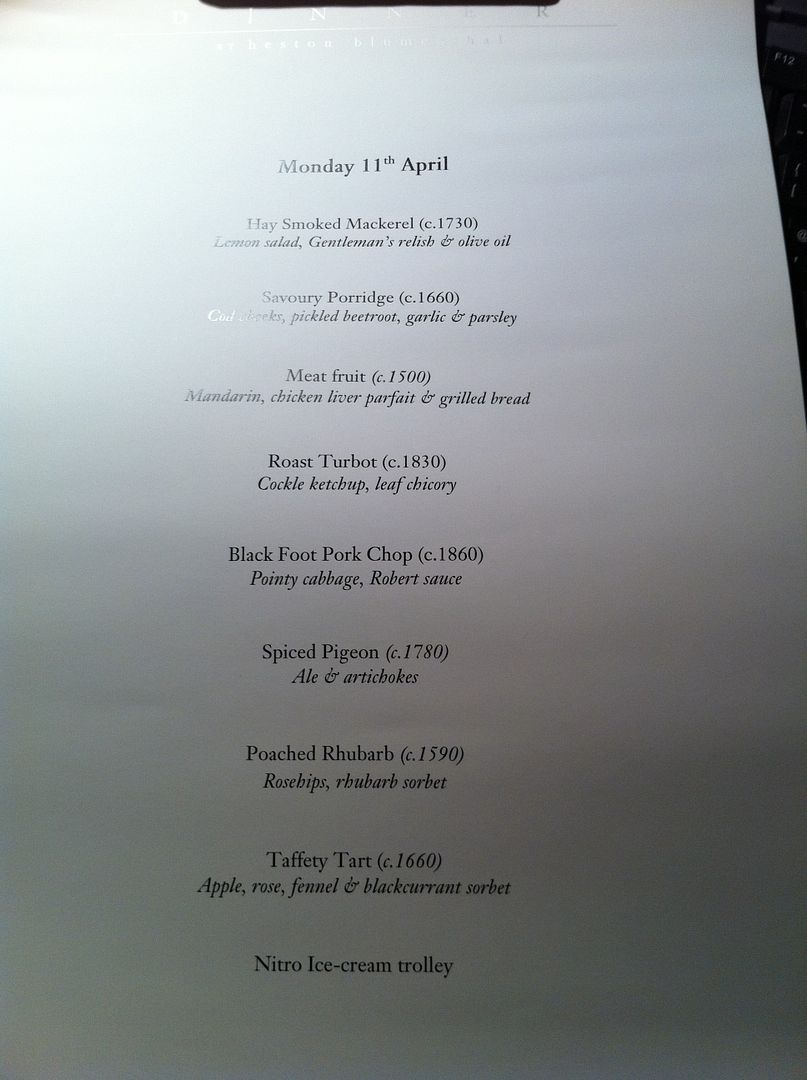 Here is the back of the menu. Pretty cool collection of dishes and descriptions, eh? But just to make life complicated, let me show you the sequence backwards. Nuts to soup so to say.


A lovely cuppa tea. Nothing extraordinary, just a normal cup of English breakfast tea.


Then the icecream trolley rocked up. Now is that cool or is this cool?


The chap is making the icecream in front of us.


This was a real find for me, absolutely brilliant wine.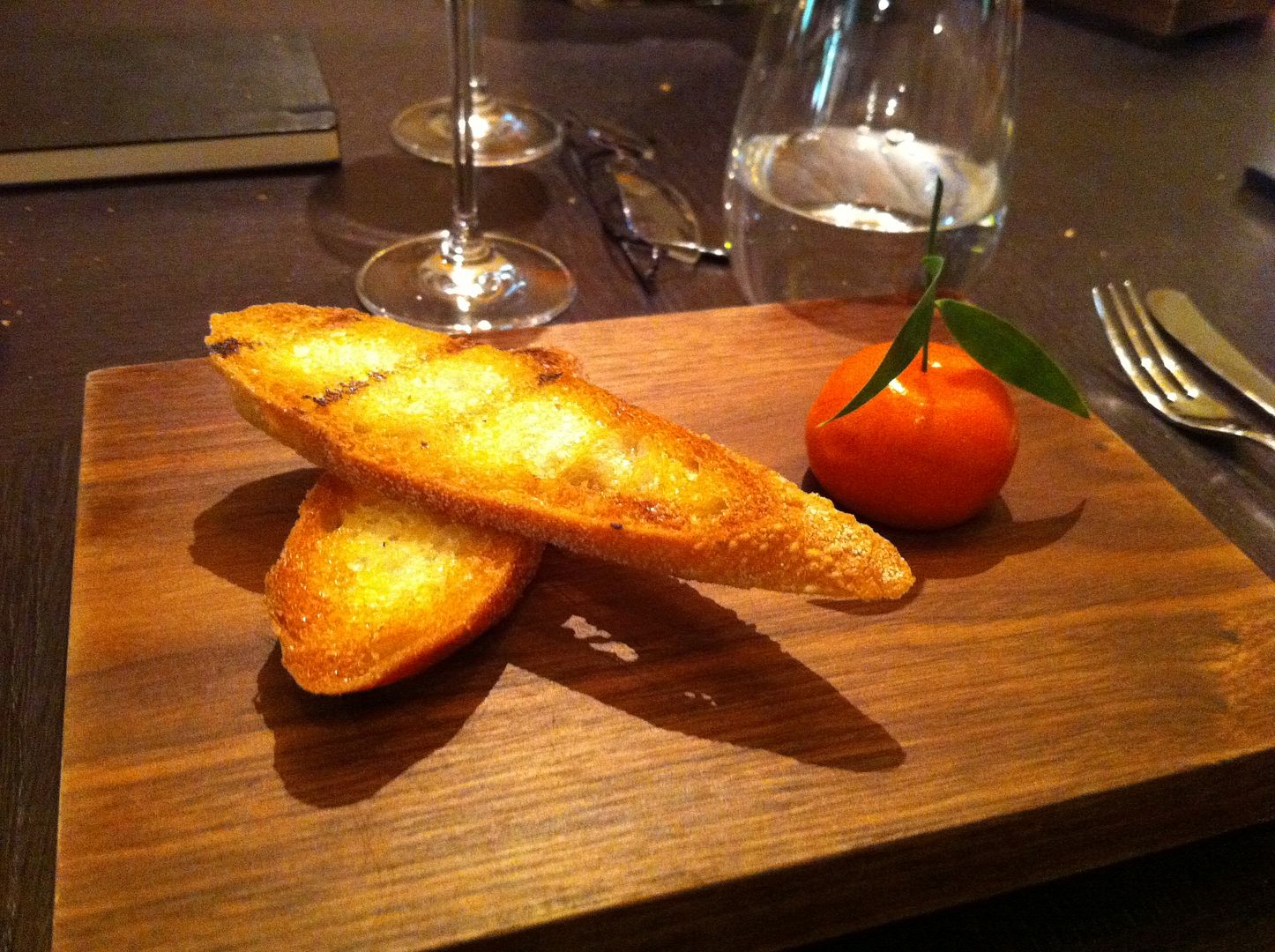 this was the best dish of the lot. Meat Fruit. Brilliant.






The chef and the kitchen staff working together in close harmony. None of the shouting and screaming!