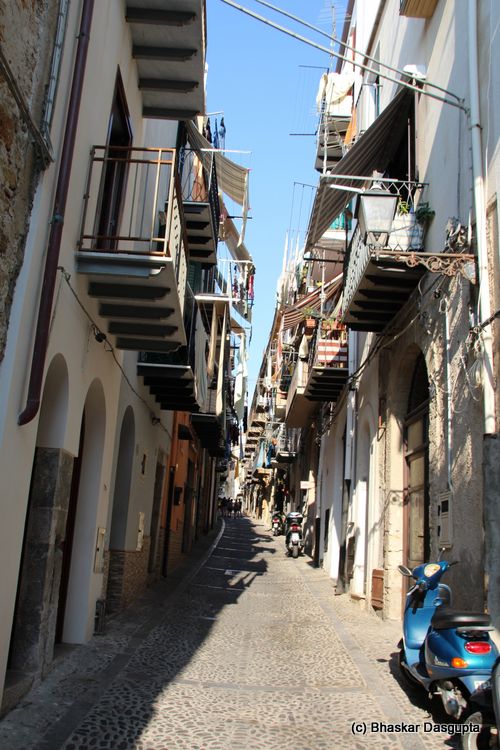 Day 2 of our Sicilian journey started bright and lovely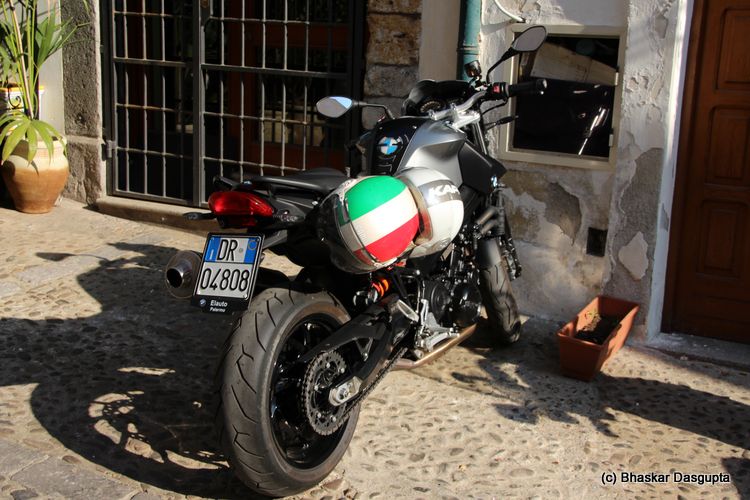 nice bike
and we reached the Cefalu Cathedral.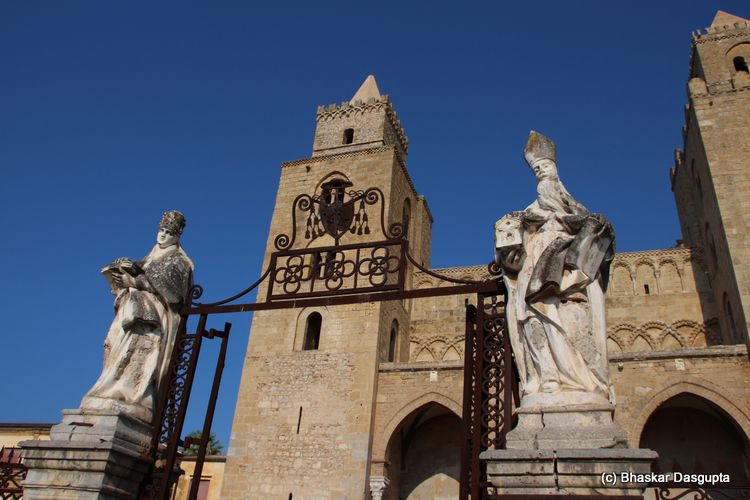 the entrance wall has 4 statues of various saints…this cathedral, of Norman times (1131AD) and architecture has literally been in the wars, in the last war, it was bombed seriously.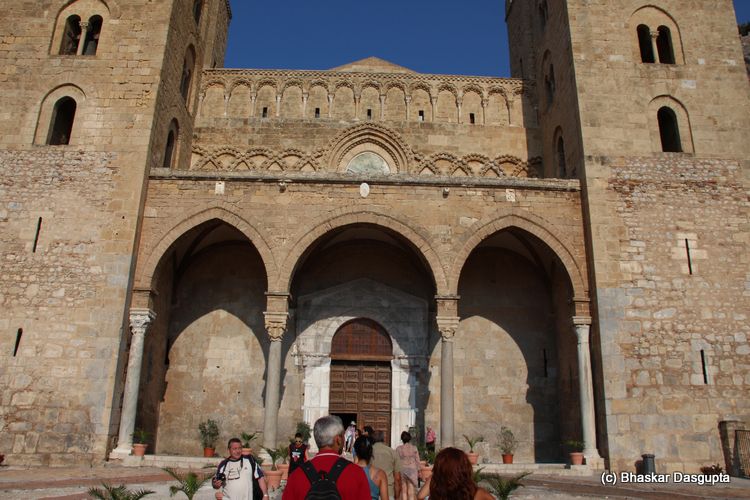 very blocky architecture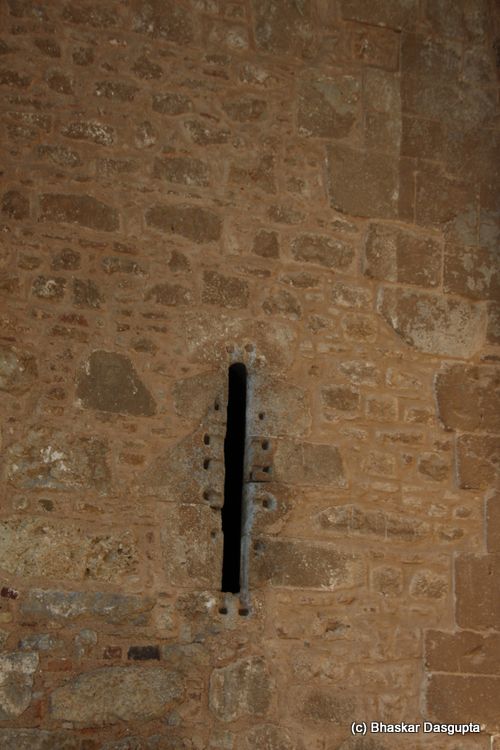 With arrow slits…in a church???
quite a soaring building, looks very nice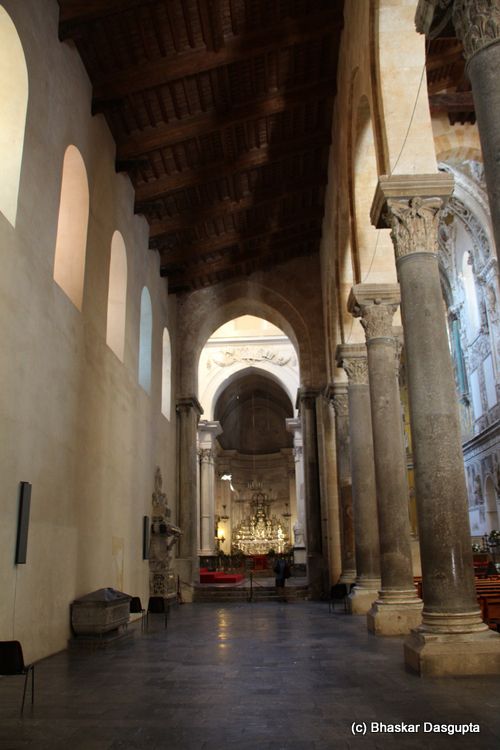 the left hand side gallery
very old columns, not sure how to describe it, composite based off an Corinthian flavour?
the stained glass windows are of much recent provenance…not traditional at all. beautiful, never seen anything like this before.
there are comparatively fewer plaques around the walls.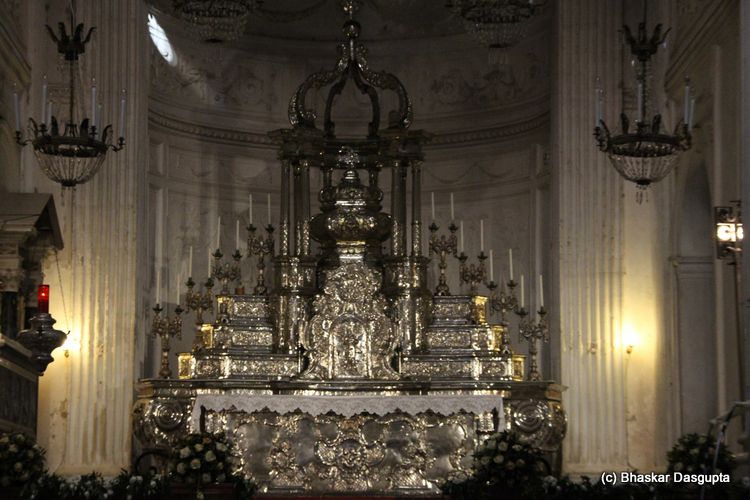 A silver altar…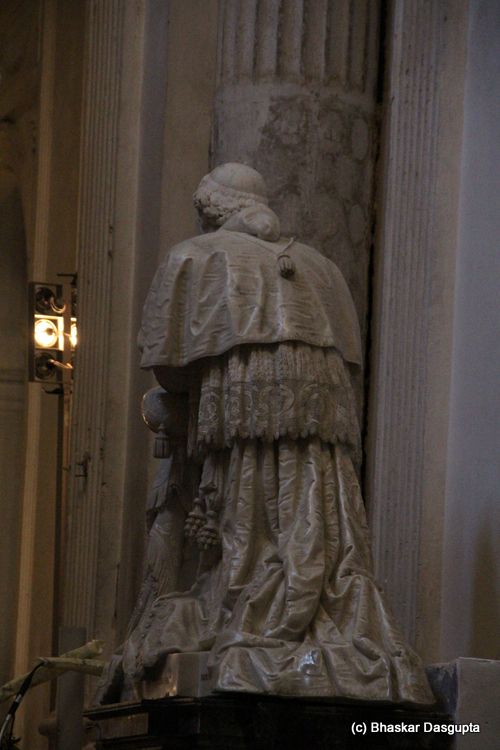 a cardinal praying..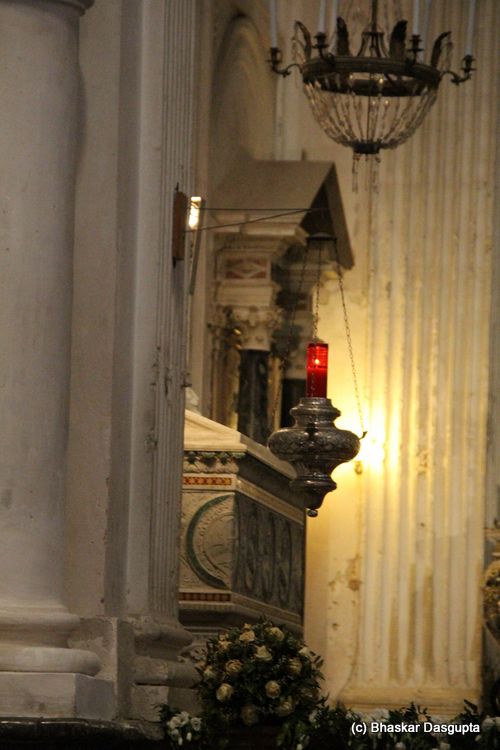 a lovely little candle
An angel high up on the walls.
I come to the main part of the church, top end of the Nave
the ceiling has these paintings of saints but also these bloody big whacking holes in them…scaffolding holes?
And then the giant painting of Christ the Pantocrator.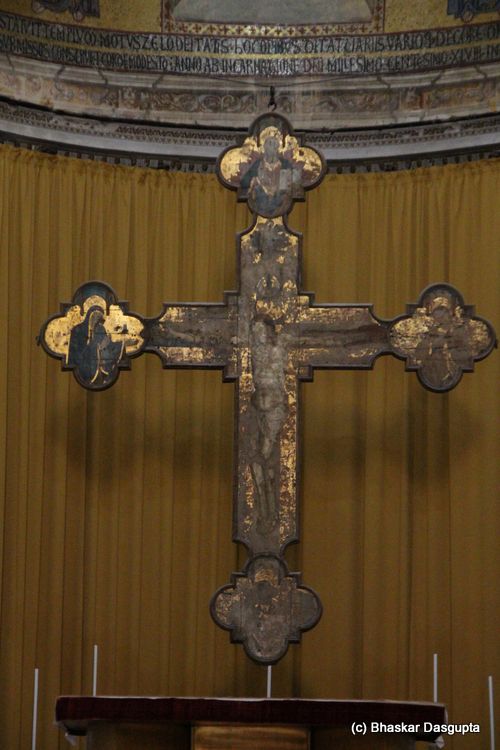 the cross has been in the wars…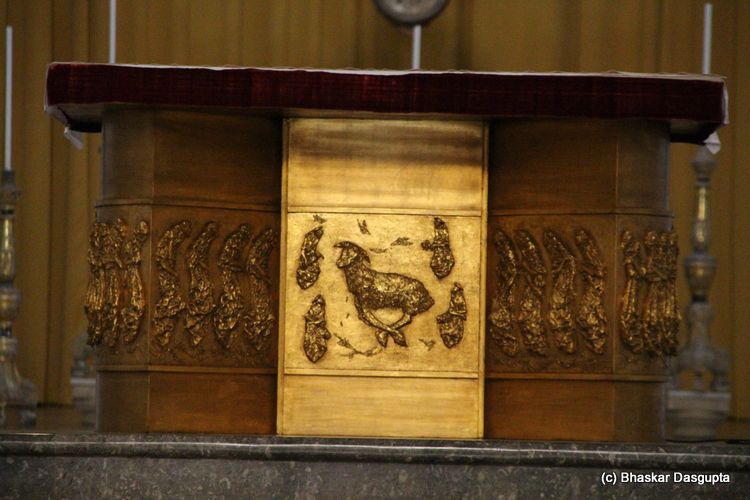 sheep?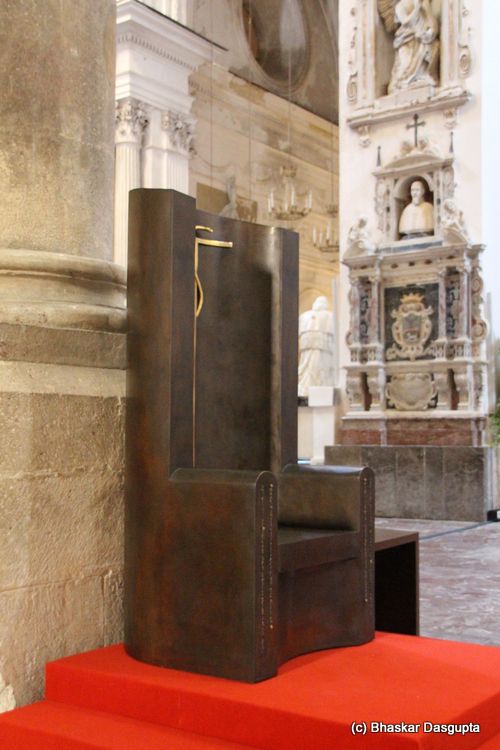 a startlingly modern cardinal's chair?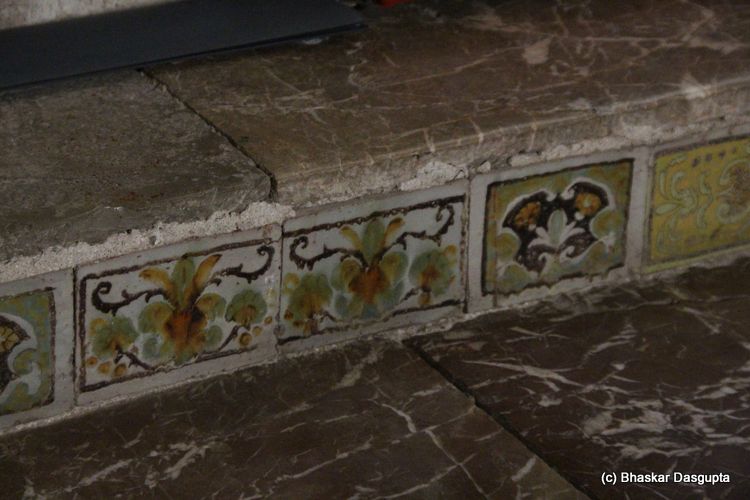 the tiles look ancient.
the walls are thick with engravings, inscriptions and statues…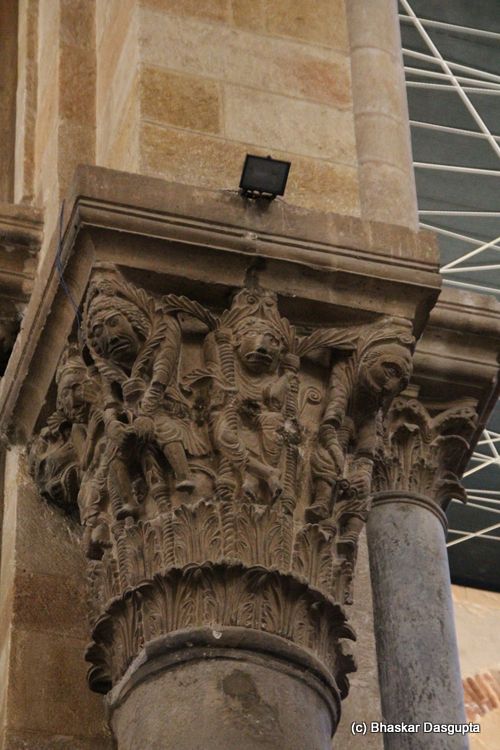 and then the capitals of these pseudo Corinthian columns are with funny faces.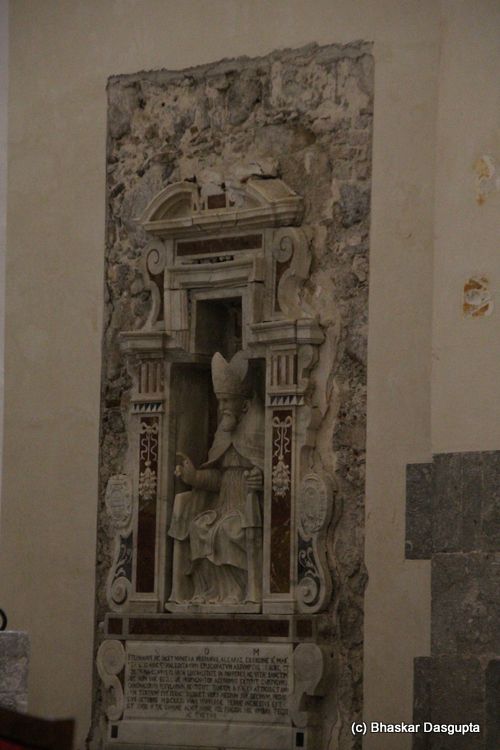 cant make it out..
the lectern is with a startling modern interpretation of Christ and so is the organ.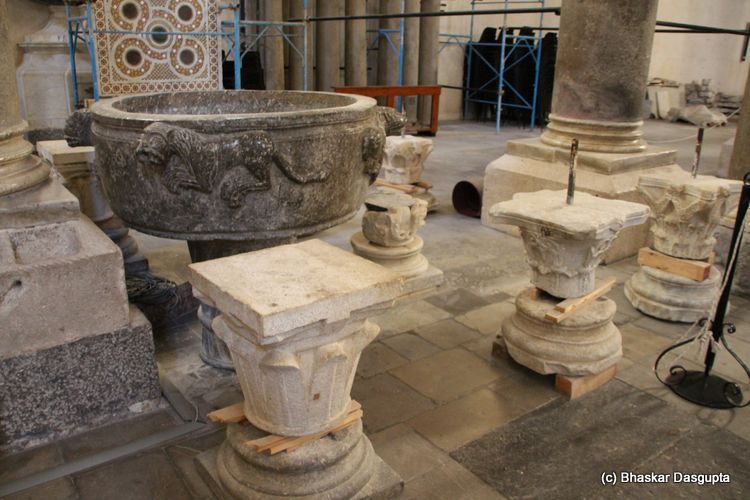 the right aisle is full of construction and re-construction materials.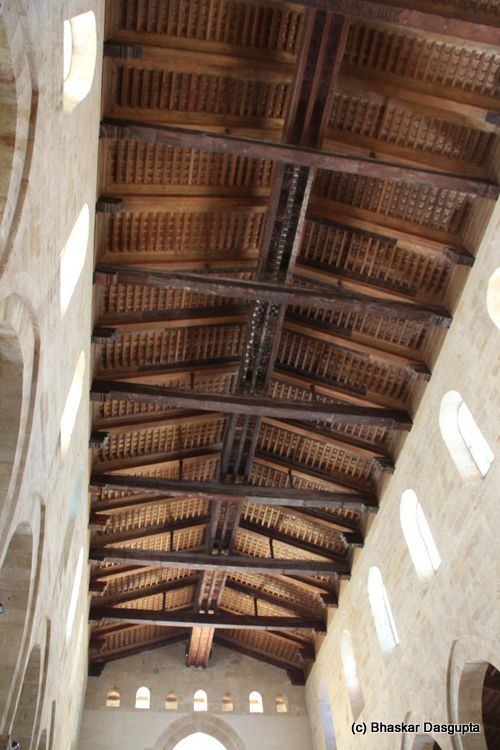 the roof is quite nice as well.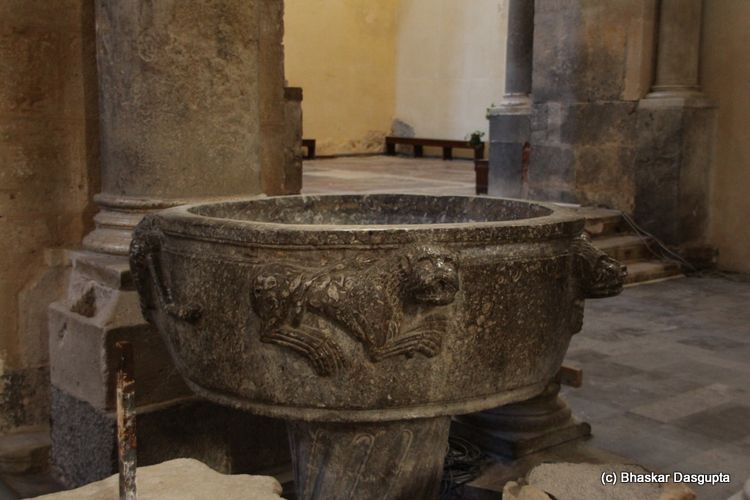 the font is seriously ancient.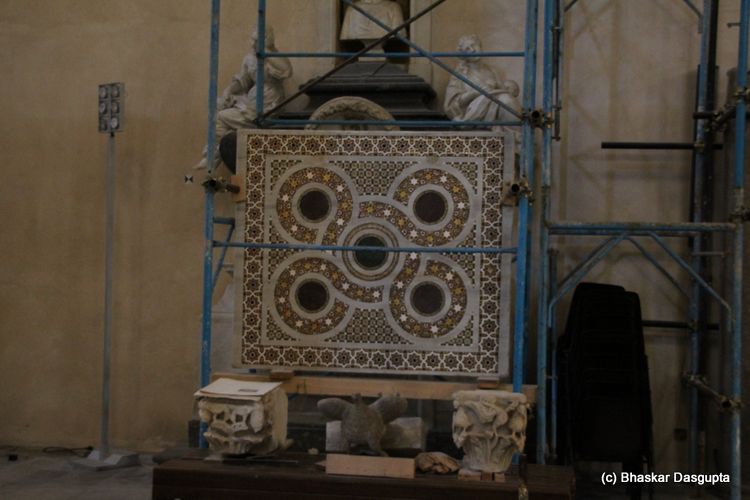 this mosaic apparently dates back to pre Christian times…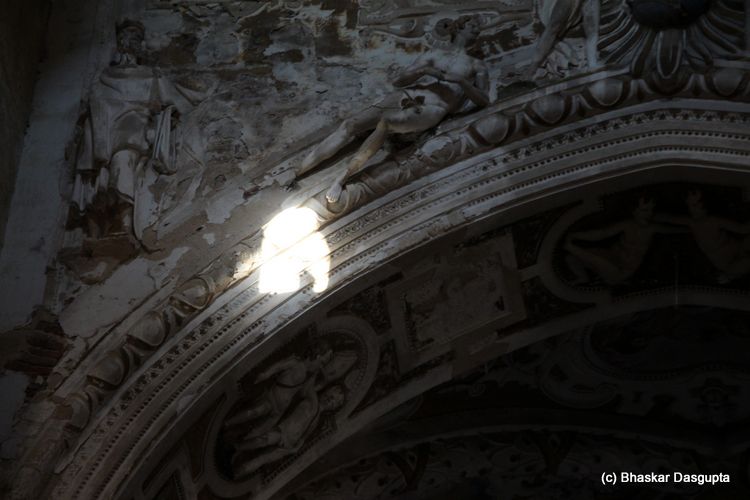 sunlight…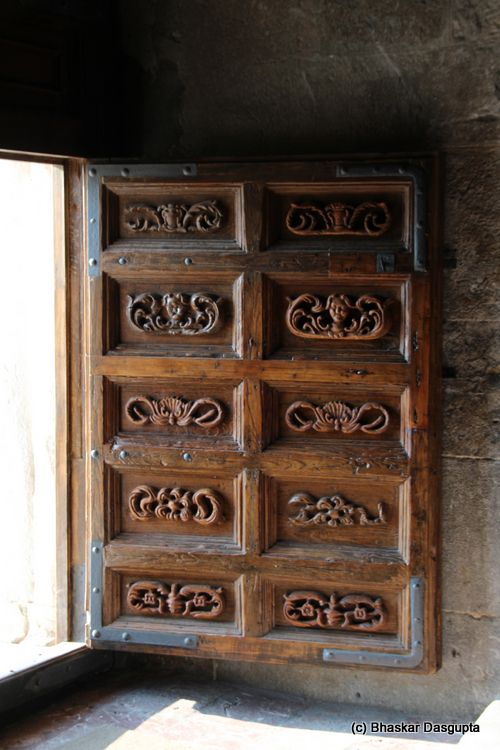 the door..
the right hand aisle is full of construction materials.
besides this exquisite tomb.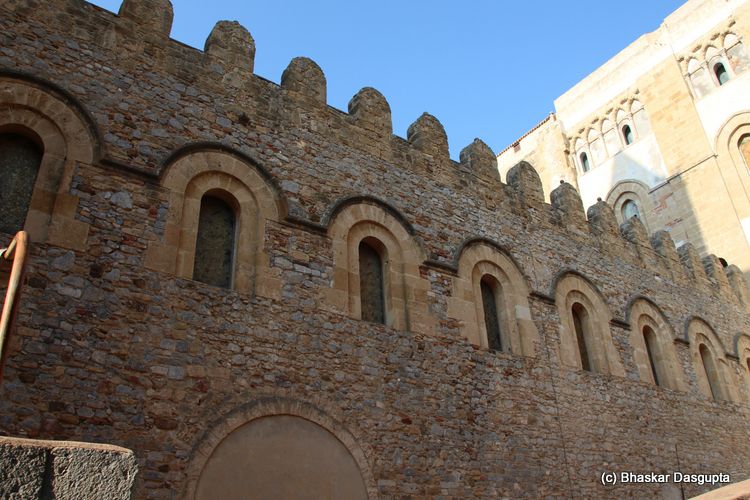 and then we come out of the side door…beautiful arches..
the streets are so cute..
and then each balcony has these little curtains which you can draw over the balcony to shade the house without having to close the door.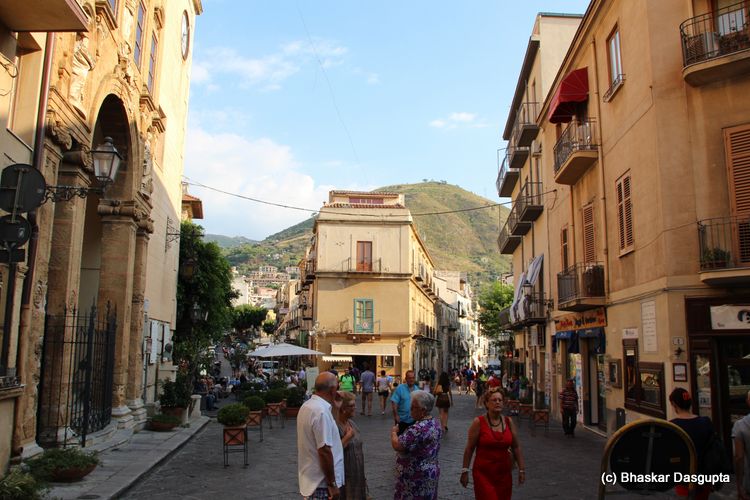 we come to a little open piazza called as Piazza Garibaldi.
Quite an interesting plaque…Salvatore Spinuzza was shot here for revolting against the Bourbons
And another church which was closed…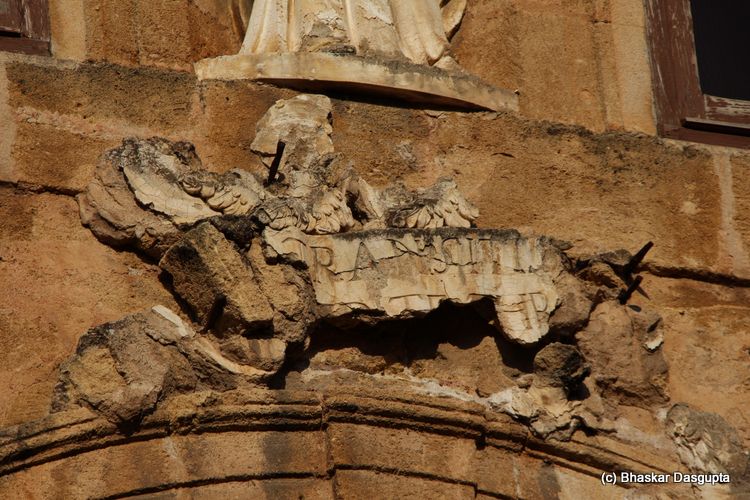 but with the most beautiful expressions on these old sculptures..
the long slow somnolent life…
lovely balconies
and ancient cast iron streetlights.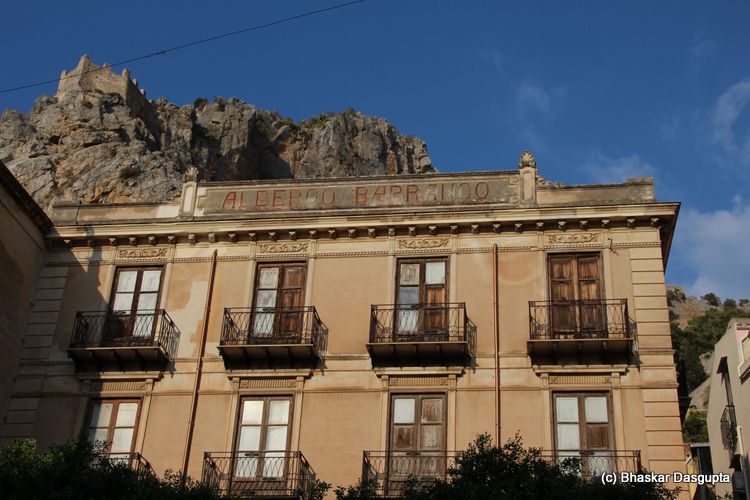 with ancient crags looming over..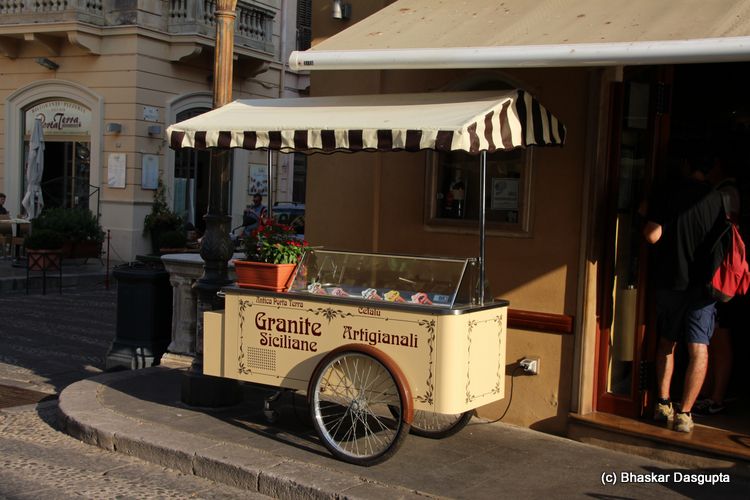 and everywhere you go, you see ice-cream carts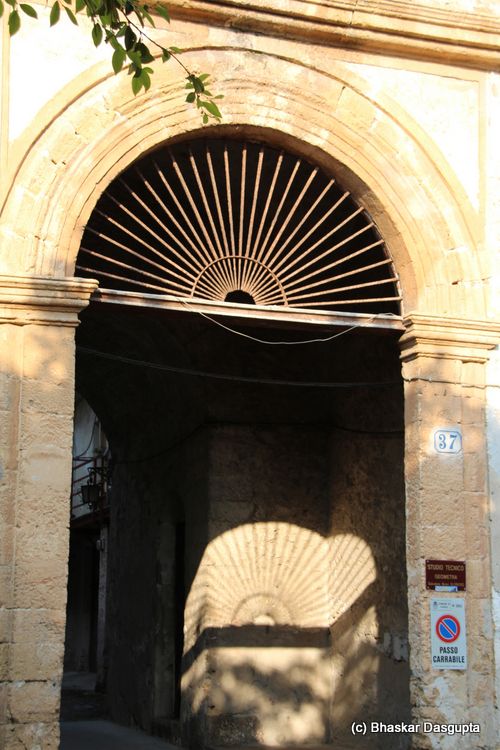 shadows..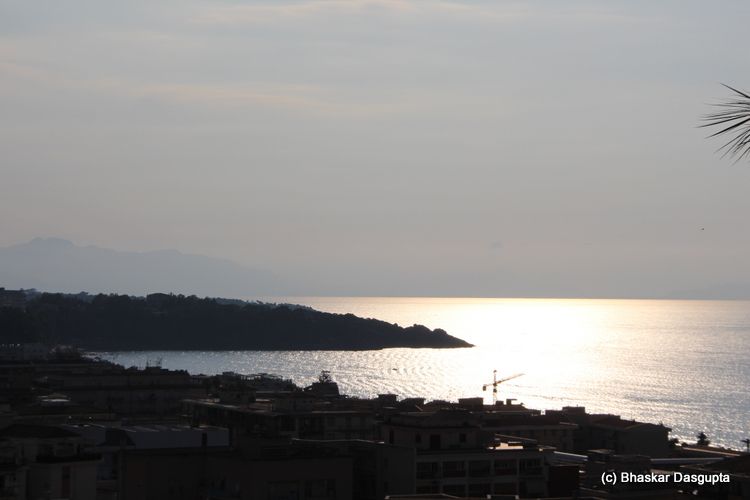 looking back across the bay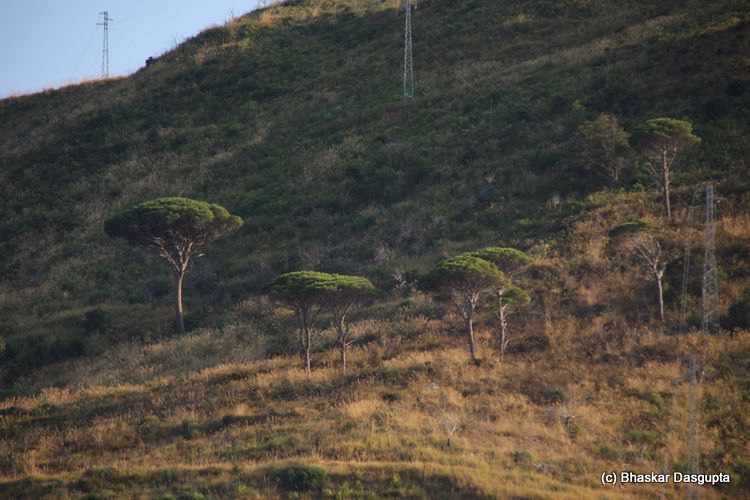 these trees are funny
fruits, yummy..
heading back and we come across another church.
it was a lovely little church all right.
there's a cute little piazza in front.
and its highlighted in the setting sun, the bell tower in the corner. and then we head down into the town proper..