So a friend of a friend popped into London so went to see this little church of St. Pancras Old Church together. Got off at Kings Cross on a brilliant day and went walkies.
under construction…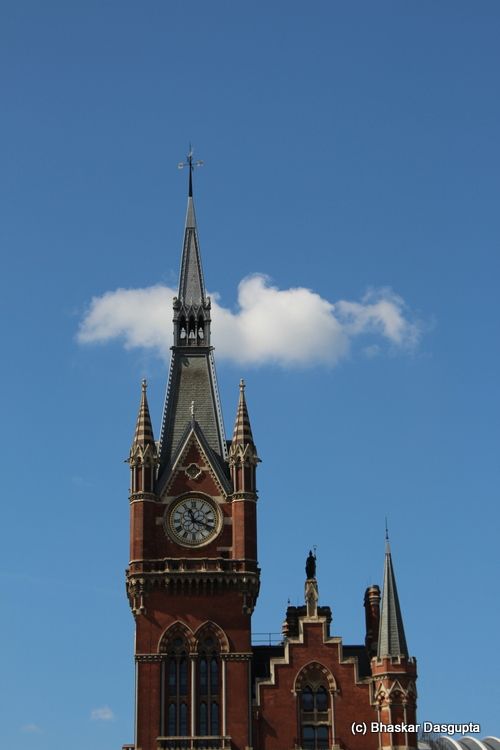 A lovely day, observing the St. Pancras Clock tower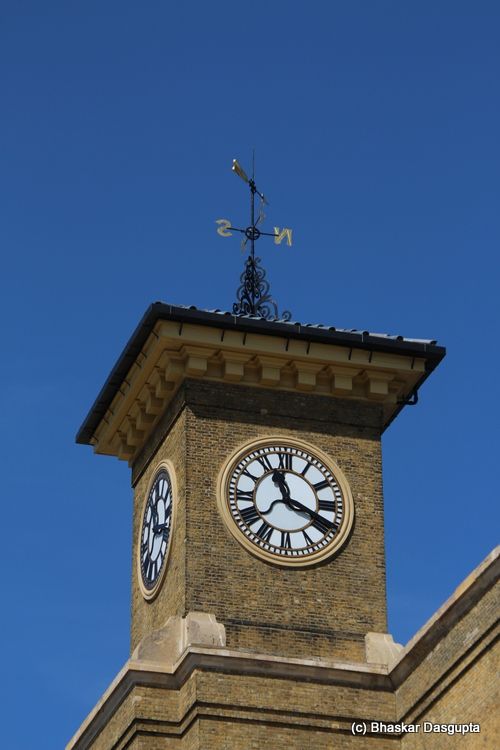 the Kings Cross Clock tower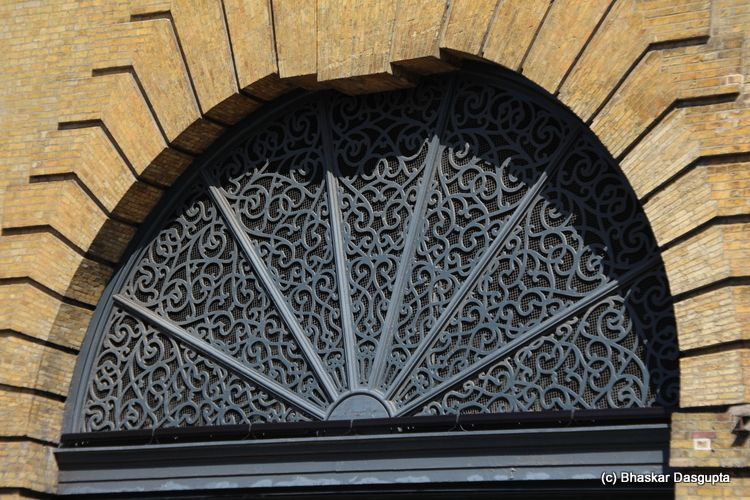 it has some beautiful ironmongery
finally reach the churchyard.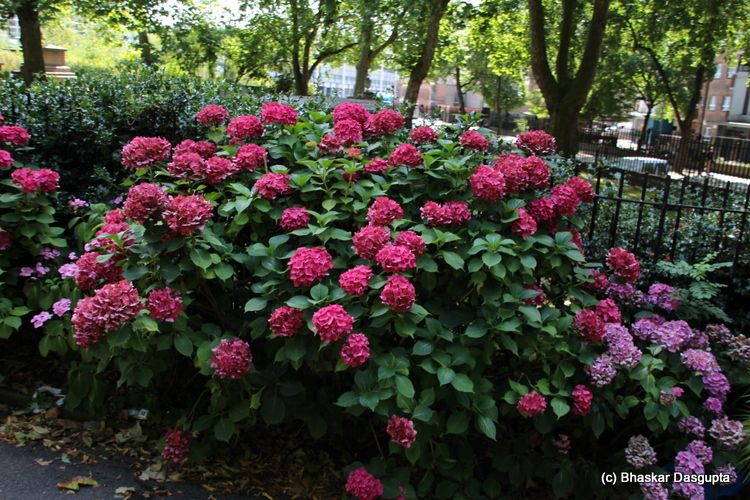 lovely flowers welcoming you in.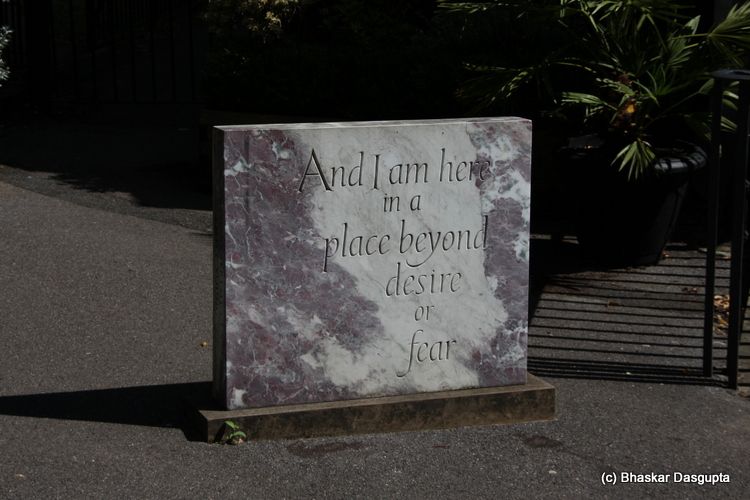 hmmm, ok, good.
I like the entrance, very intricately carved in different patterns.
the baptismal font has seen better days..this church allegedly is the site of the oldest Christian worship in the UK with a history (contested no doubt) going back to the 4th century, when the Romans were pottering around here.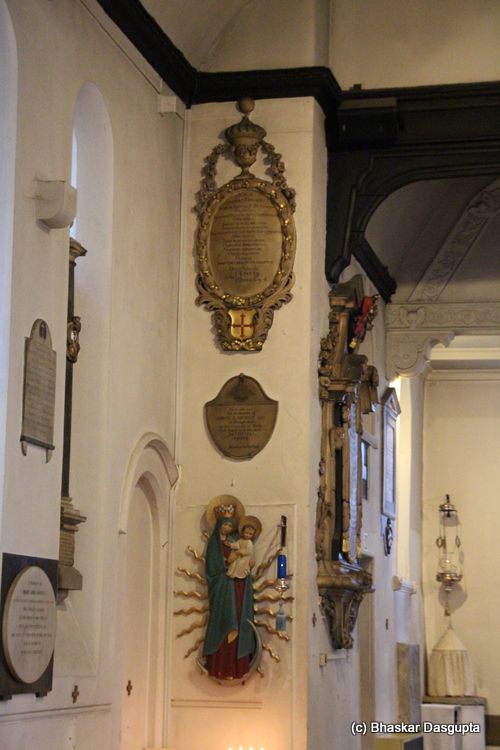 The church is tiny, and the walls are full of plaques which are fascinating. Each talking about the history of people who worshipped and were buried here.
i wandered around reading the text, each of the deceased loved ones had created this and hung it up, with their emotions and love and feelings attached. How long do these last? I believe they imbibe the stones and ground and become consecrated.
And then I come to the altar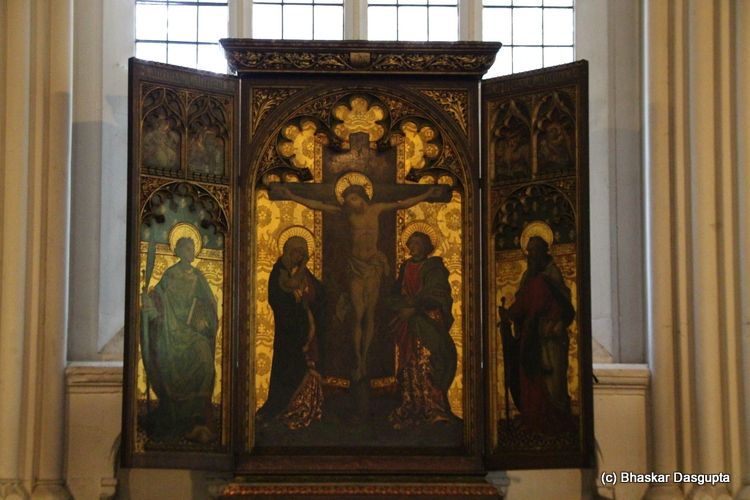 its a lovely triptych.
gilded on wooden panels. Showing St. Paul and St. Peter if I am not wrong.
this stone slab dates back to eons back, embedded on the altar.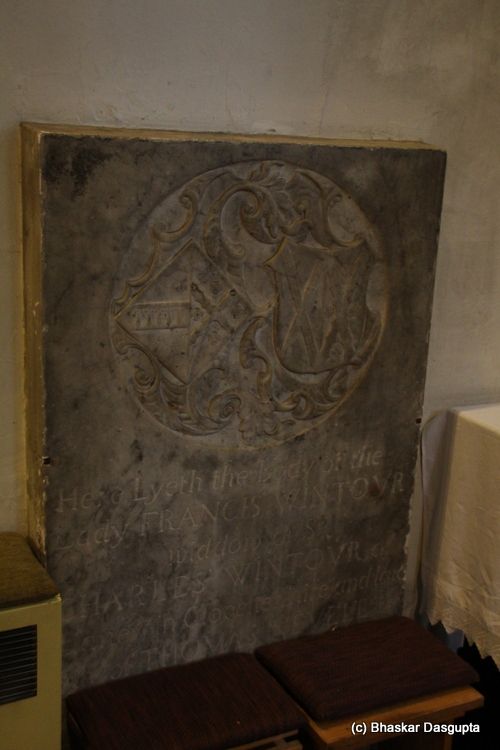 One of the oldest signs here, dating back few major centuries.
Looking back at the entrance and looking up from the entrance. Tiny church
the grave stones used as flag stones are quite nice, although you always feel strange walking on somebody's grave…
A little alcove to the side with this rather charming Madonna and Child carving on the left.
Another Font.
the windows aren't stained glass, which is a surprise, most churches have stained glass windows…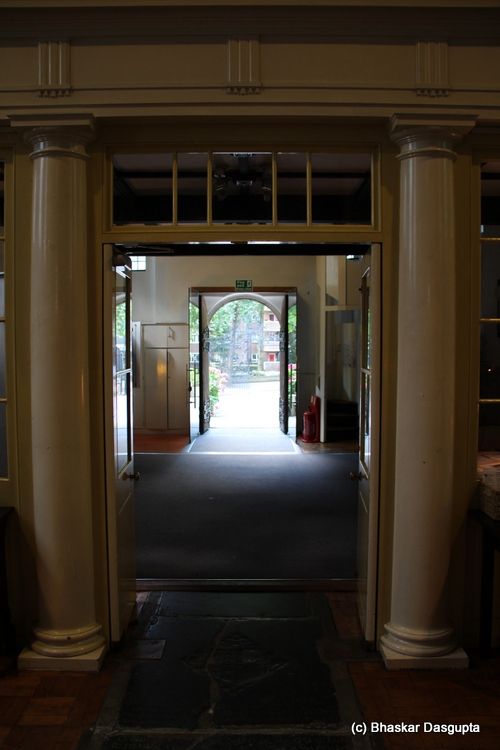 here's the vestibule/vestry
two plaques with the vicars listed on it, as you can see, the older one is now completely used up and needed a new plaque. Shows the antiquity of the church.
the vestibule has this lovely beamed ceiling and on the intersections, there are these coats of arms.
the doors are beautiful and so are the locks..ancient cast iron lock units.
there's a plaque for a buildings appeal…more on why later.
the place is falling apart, below the church run ancient drains and they are causing subsidence…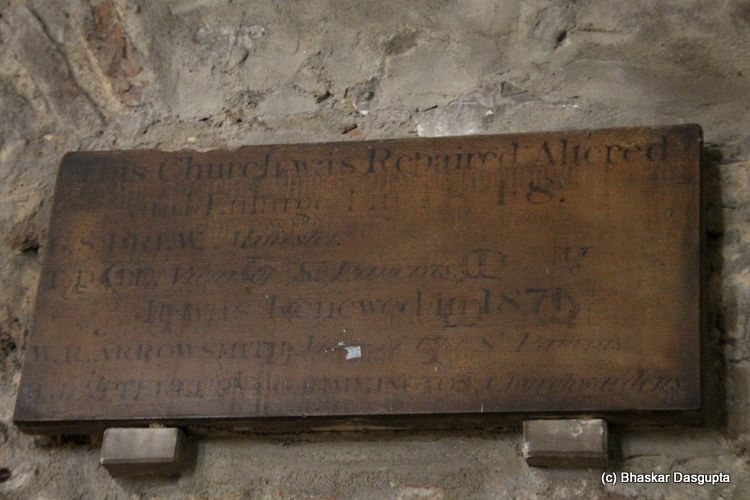 last repaired couple of centuries back.
there's a cute little staircase made of wood going up, unfortunately closed.
the dove of Christ.
an old bishops chair.
two niches in the wall, look positively ancient.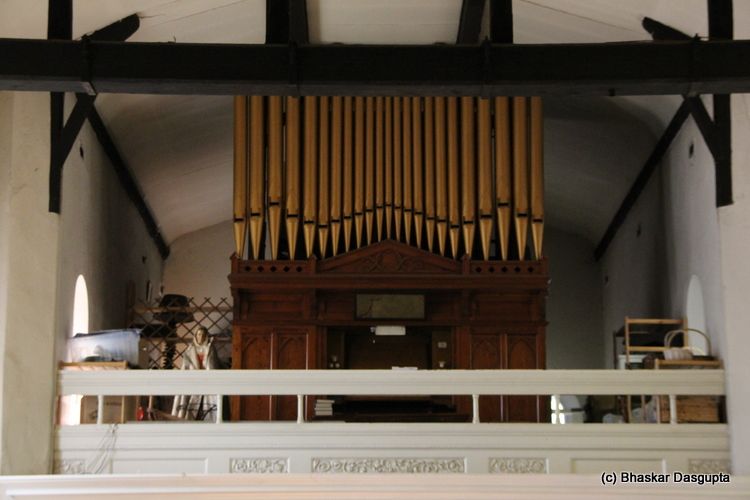 and the little church organ..the upstairs balcony seems to be a bit of a dumping area..but the beams were ancient. These look ancient but are of comparatively recent origin as the church has been extensively and several times repaired from the 19th century, it was also bomb damaged during WW2.
now for the churchyard.