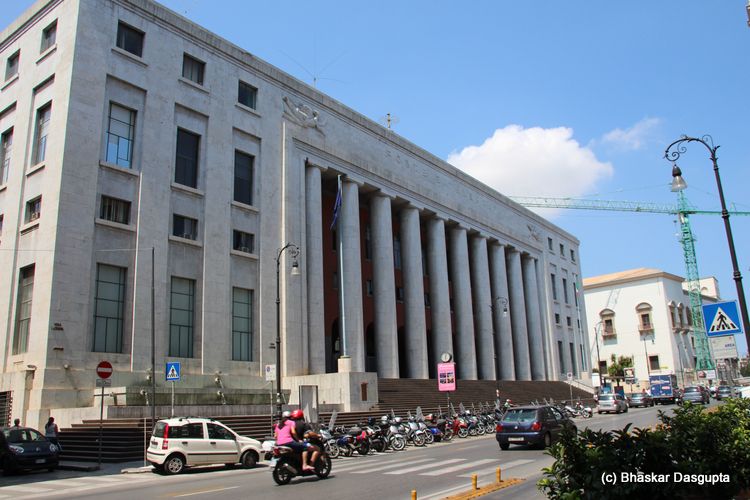 We move away from the lovely Piazza and then pass this utter monstrosity of a building. Art Deco meets Communist brutality. Bad. Sad. Bah.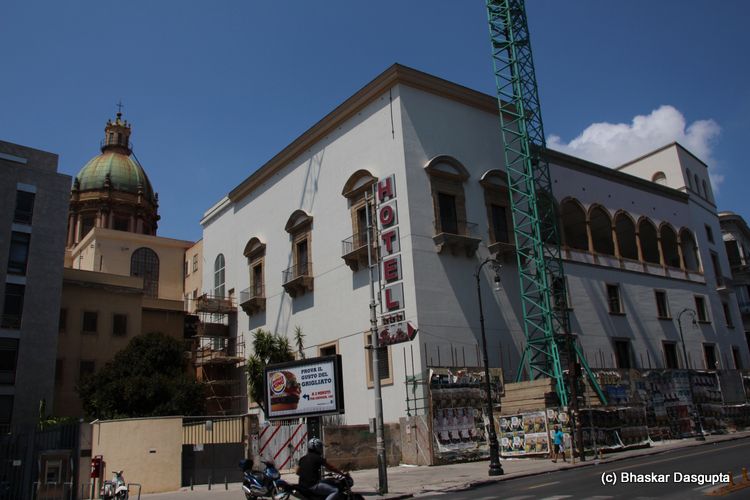 that's the cathedral where we will go soon.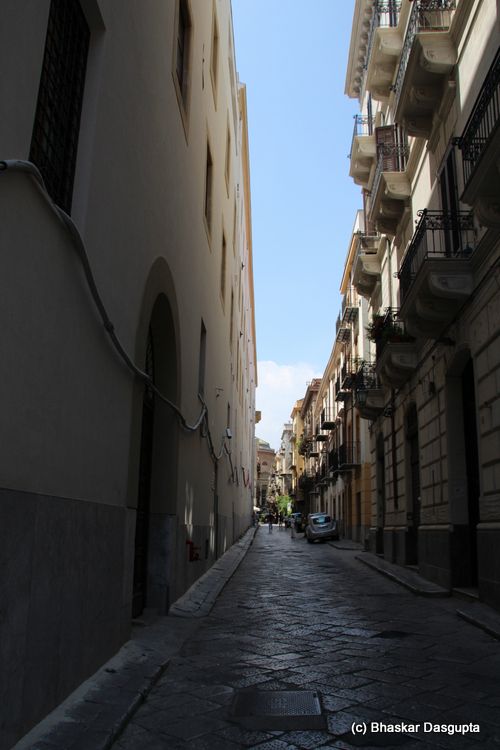 curious how the electricity cables were hung up against the wall….
this was a giant tragic situation, the bloody Archaeological National Museum in Palermo is frikking closed. Sighs, I am so devastated. The kids were happy.
walls…
this is a little car based market, how cute is that…they were selling vegetables from the car..
This is also closed. This is the Chiesa di Sant'Ignazio Olivella. lovely stonework. i would have loved to pop in there. The clock/bell towers had beautiful statues and what I loved was the fact that the clocks were way off (maybe even stopped) and there were no numbers. Time goes on…but time doesn't care what man measures time by..
Ego Pub…I'm not sure…
The imposing Opera House, but sadly not enough time to go inside…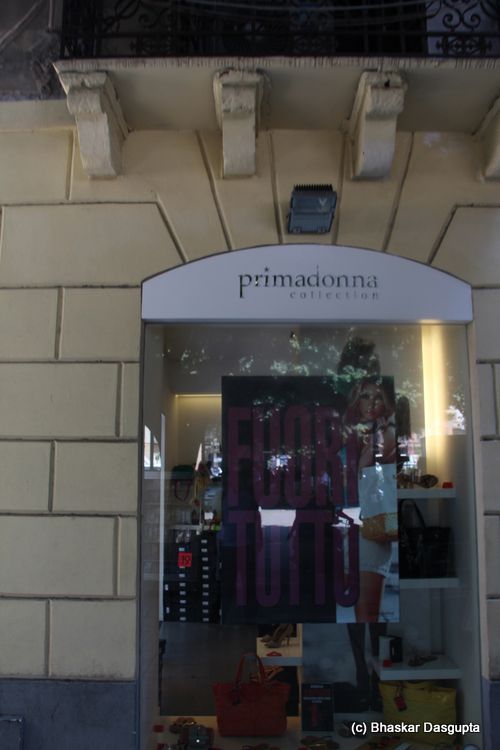 gosh, there's a collection for prima donnas' :)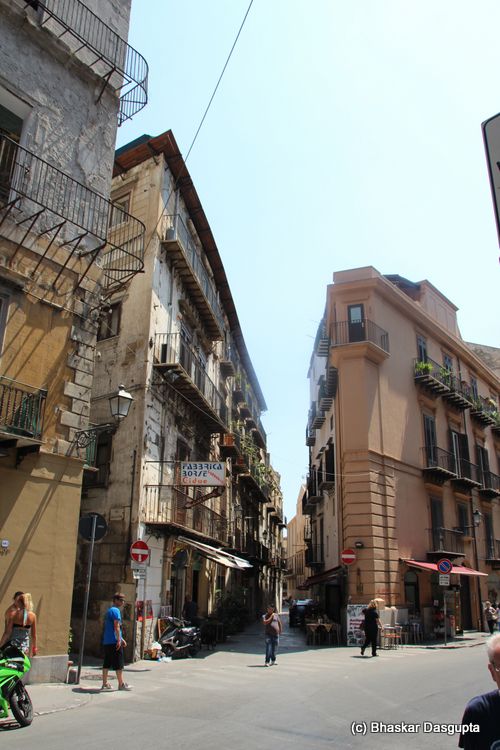 angled roads..
I was really surprised to see Bangladeshi shops and posters. Amazing stuff. I knew Greater Bangla will conquer all. And then I reach Quattro Canti. This is at the intersection of Corso Vittorio Emanuele and Via Msqueda dating back to 1600. It has four corner buildings with superimposed architectural orders, decorated by fountains and statues of the patron saints, seasons and Spanish Kings. Go figure.
As you can see, the top of each of the corner building has the heraldic symbol for the royal king, then the statue which stands for the season, and then a statue of the king and below that is a fountain. Quite an interesting view. Was just imagining standing here around 1650, with horses and carriages around the square…people coming up and down the wide boulevards…hmmm, no. Didn't speak to me.