Then we potter along to San Domenico..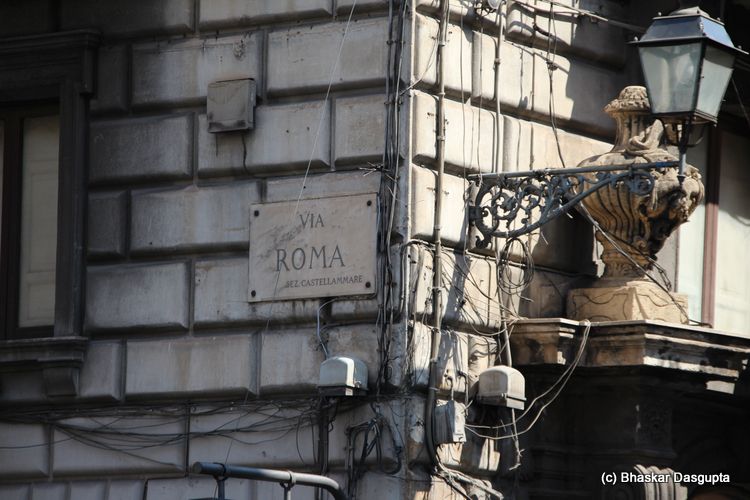 Passing Via Roma, the mix is amazing, old sculpture, medieval location, cast iron lamp, modern wiring…
And seeing sari clad women..
with lovely buildings..the cast iron balconies are absolutely brilliant.
and vittorio Emmanuel…
We turn into Piazza San Domenico…its a nice little place, with this monument in front of it, and then the background
the church opens up gloriously, its a light airy building, and the patterns on the roof make it look like its got trees somehow…
the two sides are lined with alcoves with various chapels and what looks like family tombs/shrines.
the exquisitely carved pulpit..
the main altar
hmmm, this looks like a iron clamped box inside a marble enclosure. what gives?
another view of hte main altar
looking back down the church
the ornate baroque organ
more alcoves on the right hand side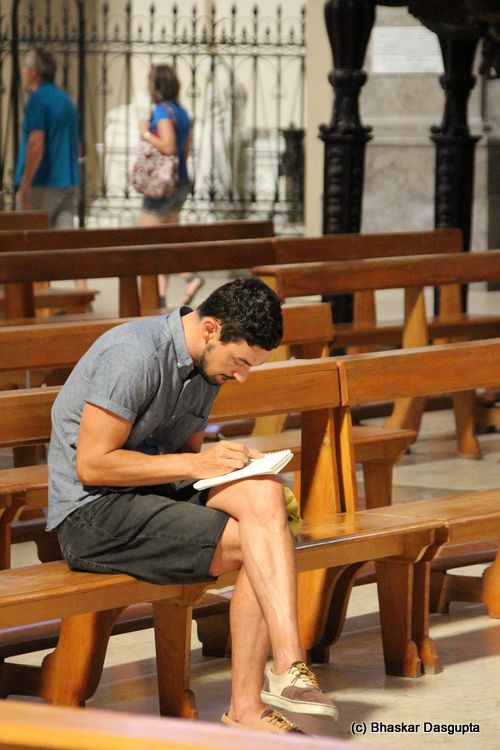 somebody writing up his views?
very effective, drop coins, press button, and the light goes on…no faffing around with candles.
a bit of a serious bloody piece of sculpture
i really liked this sculpture of Mr. Perez's tomb, the lady looks absolutely brilliant. Then we move into the little courtyard which was truly beautiful.
what on earth are cannons doing here inside a monastery?
And we head back into the piazza for a nice ice cream and bit of lunch
and the lovely bell towers.
the facade is truly gorgeous. I saw similar church facades in Mexico City as well..very nice
some cardinal?
right, we are done here, we move onwards and upwards.