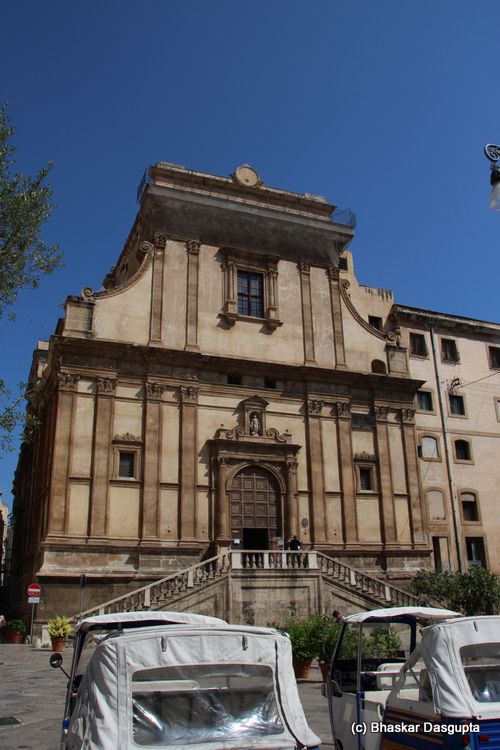 We move into the next church now…
What an extraordinary door…
queued up to pay the ticket price…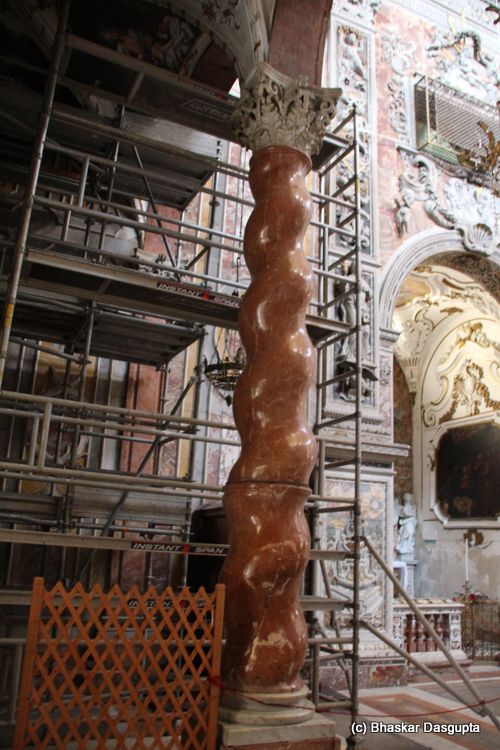 and then hey, its Bellini's columns!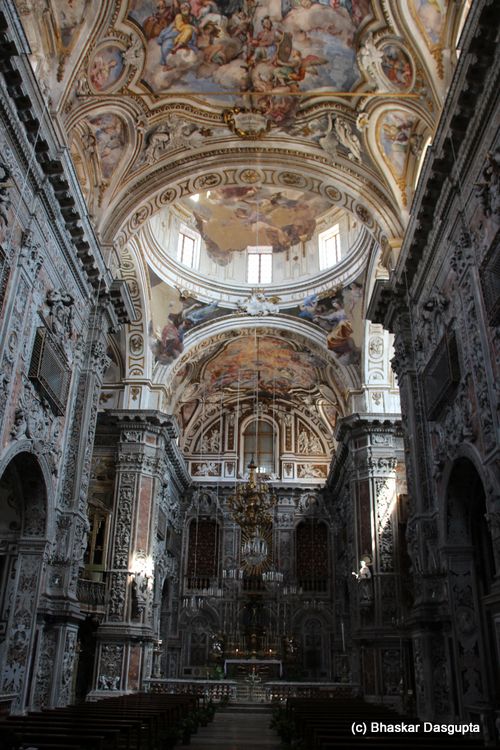 and then this Baroque extravaganza opens up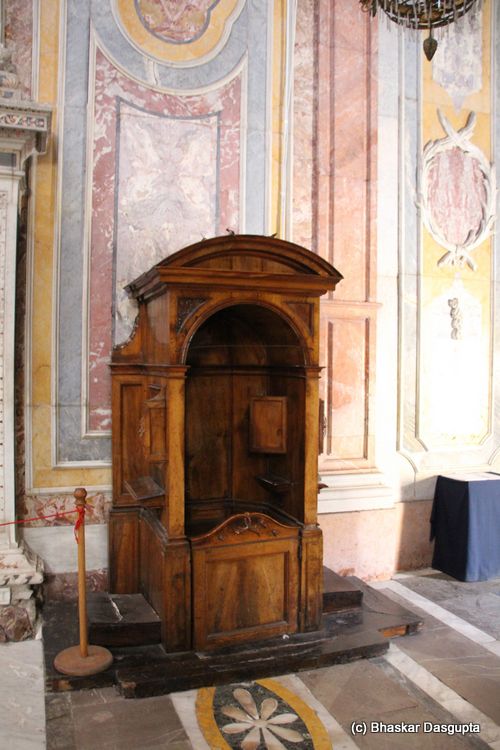 a confessional…
Along the sides, there are quite a lot of nautical themed panels. Maybe some of the local worthies were ship holders?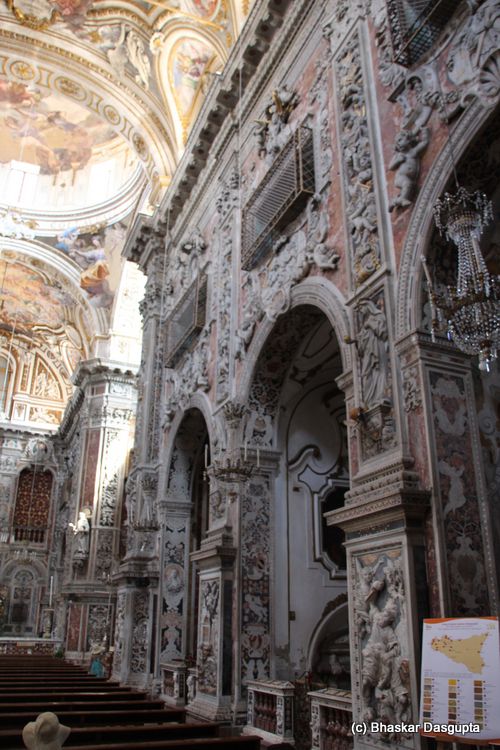 on both sides of the church are these little alcoves..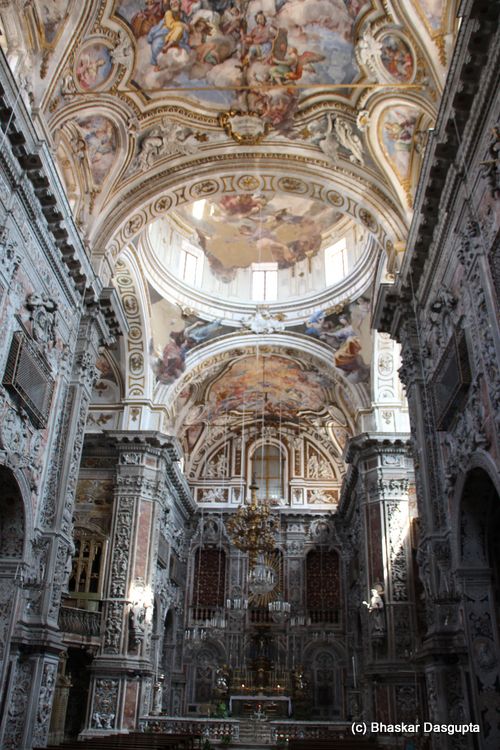 as you can see, the entire church is encrusted with carvings, frescos, enamel, bright stuff.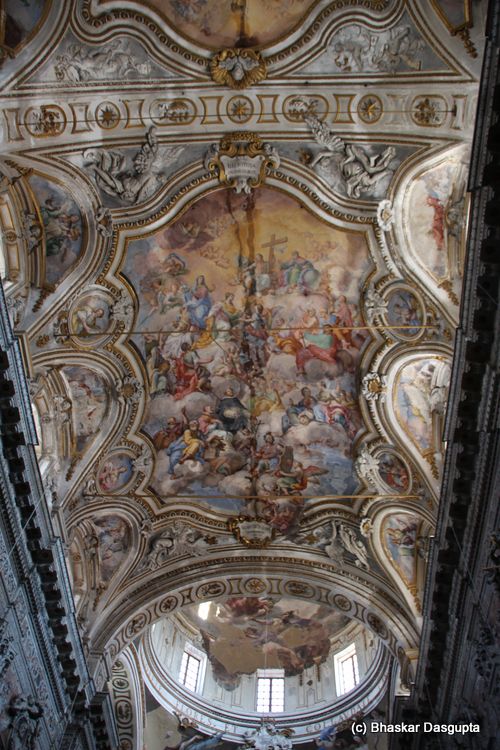 the ceiling is gloriously painted
more of these little grates over these areas. what are these?
A little balcony on the corner, one on each side, on top of a confessional and font..maybe for the local high worthy? or maybe the choir?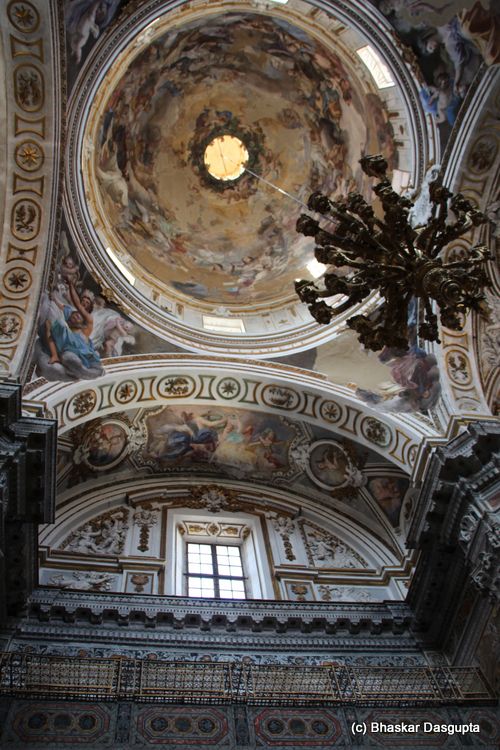 the dome was lovely, very nice and bright.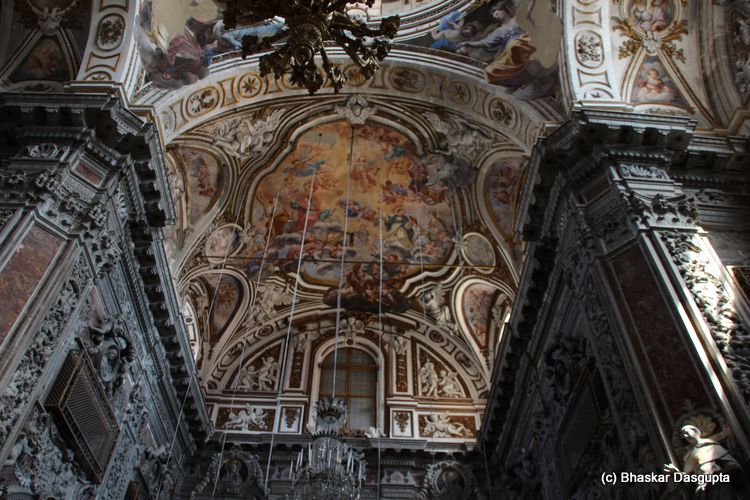 but most of the lights were off, it was quite gloomy inside.
Now for the altar…what do I say? what can I say? where do I look? its like a barnacle incrustation all over the place.
St Paul, what it looks like, getting all highlighted.
the two sides of the altar are, well, you can see, pietra dura work and statues…
two very large angels buttress the main altar.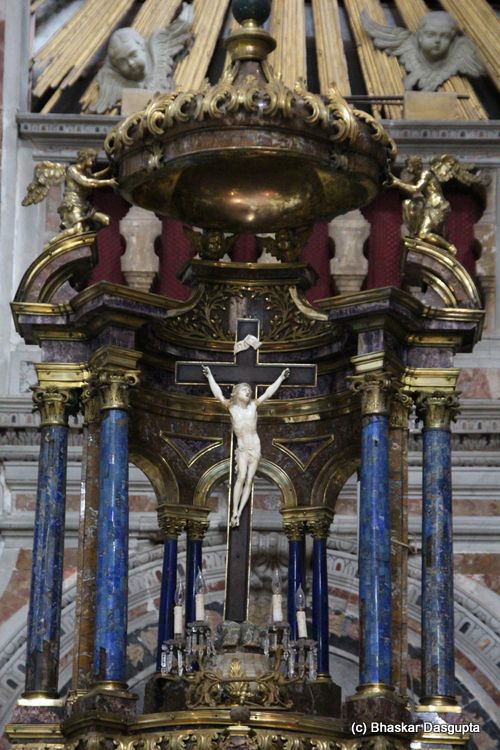 the cross is surrounded with these most amazing blue columns…
St. Peter?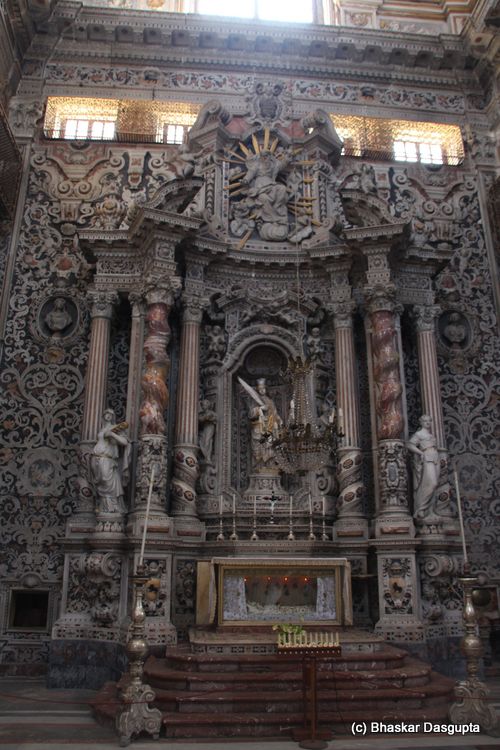 and then this chapel on the right.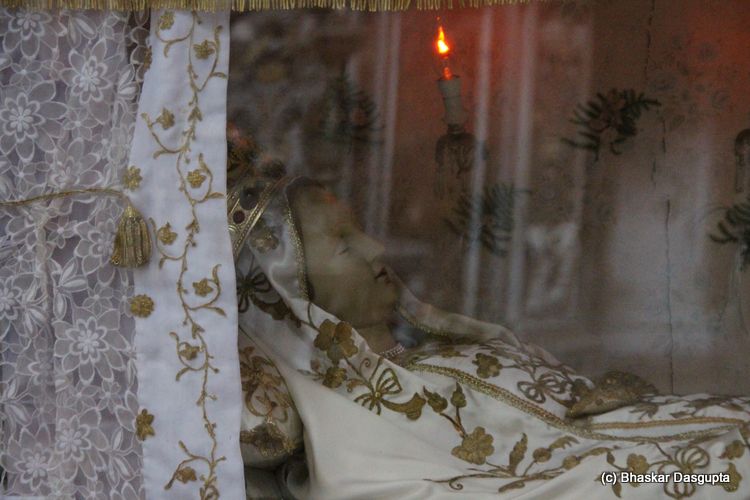 its a shrine to St. Catherine…not the actual body is i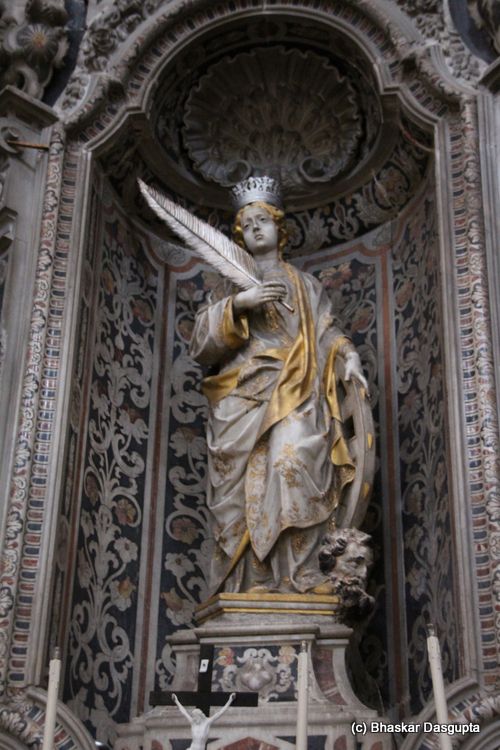 the statue of St. Catherine…with a giant quill?
this was a drive by confessional? people from outside can stop and do a bit of an unburdening?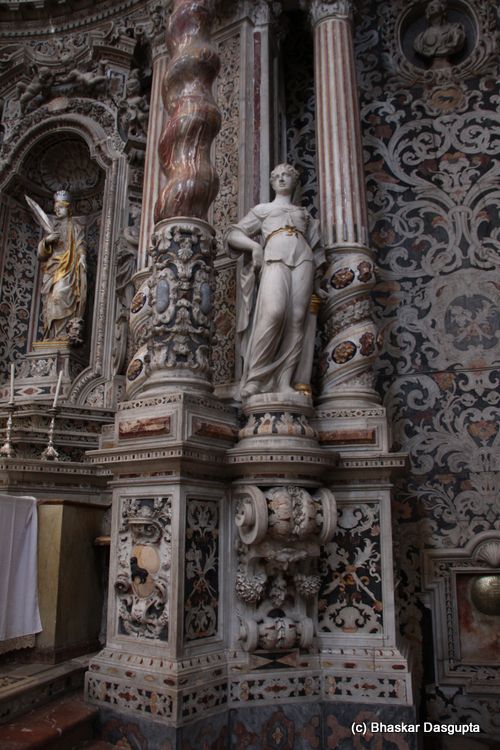 woof woof.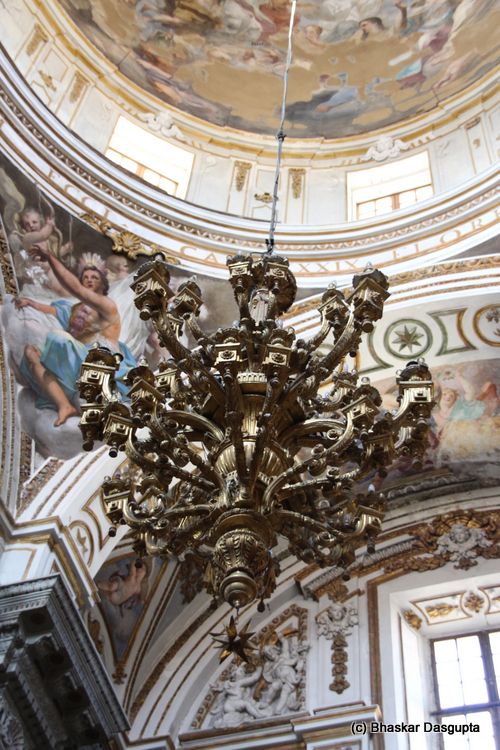 the chandeliers are exquisite…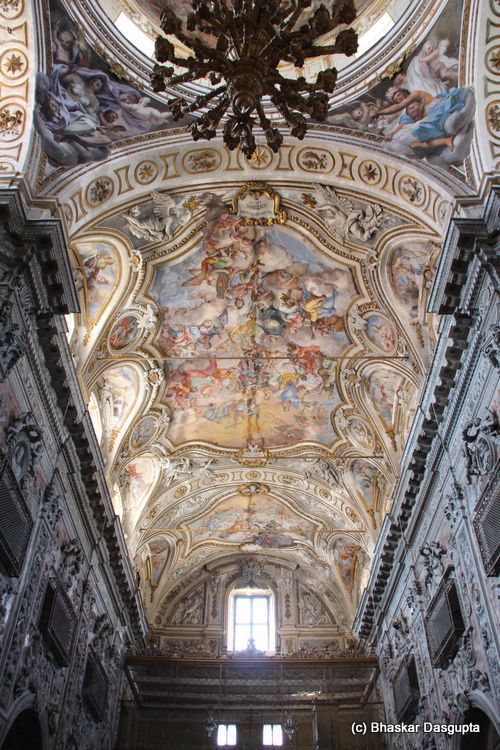 looking back at the ceiling…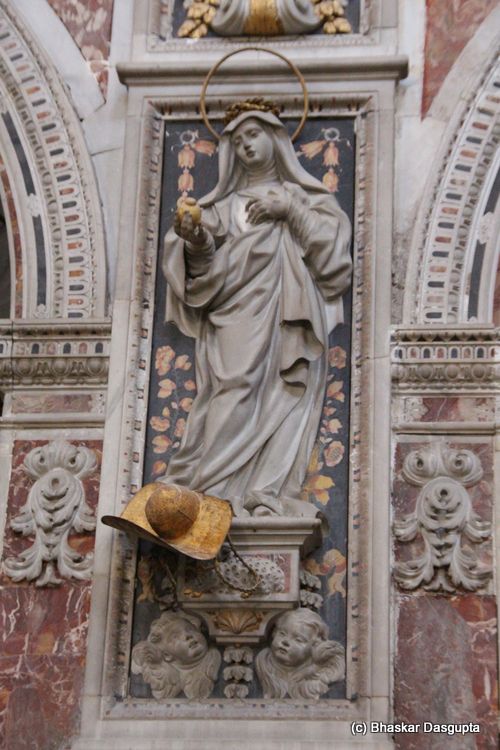 a hat?
this was an exquisite panel…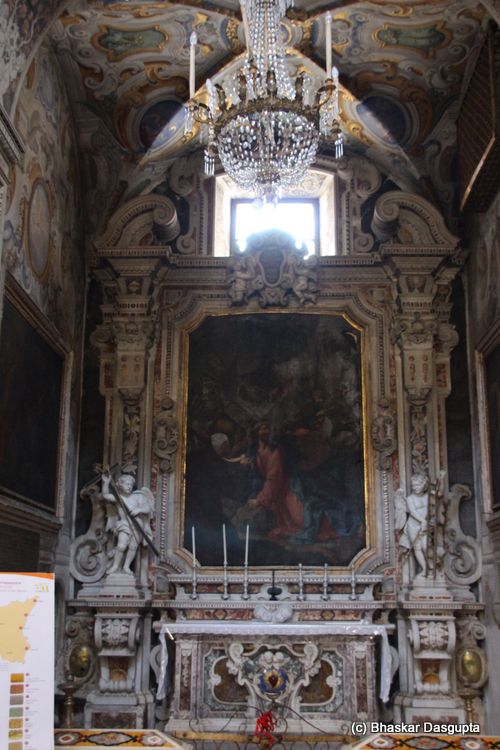 the alcoves are all dim and cant see the true glory…
some of the elements are being repaired.
this was truly amazing, it was like the sponsor of the church told the Baroque architect, show me how much you can cram into one church, and they got cracking with vim, vigour and gusto. cracking place, just costs couple of euro's to get in. A price well worth paying for this.