the day dawned brilliantly and we decided to go check out Palermo…and here's the desk at the hotel..lovely secretarial desk with pc's…bit incongruous.
decided to take the train..some of the views from the station…
we didnt find any places to sit, it was very crowded, but the trip was only about 40minutes so not too bad.
there's a lovely square in front of the train station.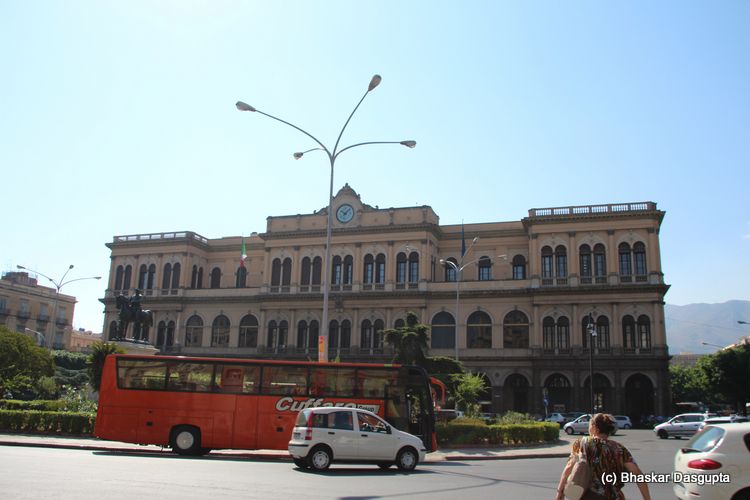 with a beautiful building for the train station…
We walked down the Via Maqueda to the church district..it was dusty architecture. I so wished you could take a hose to it.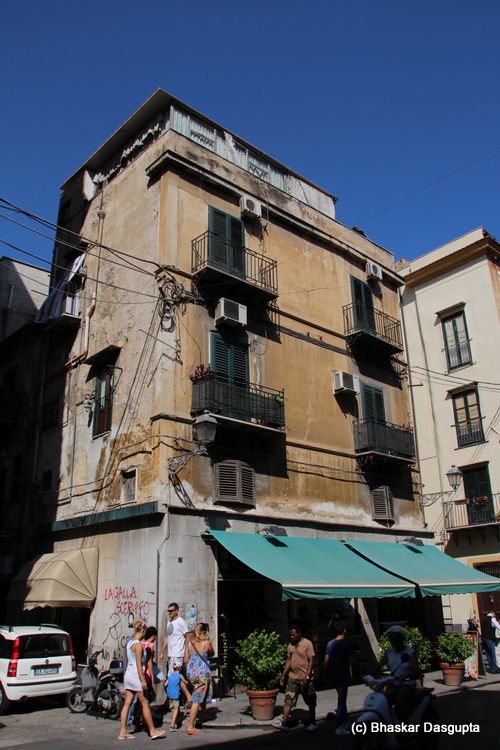 lovely place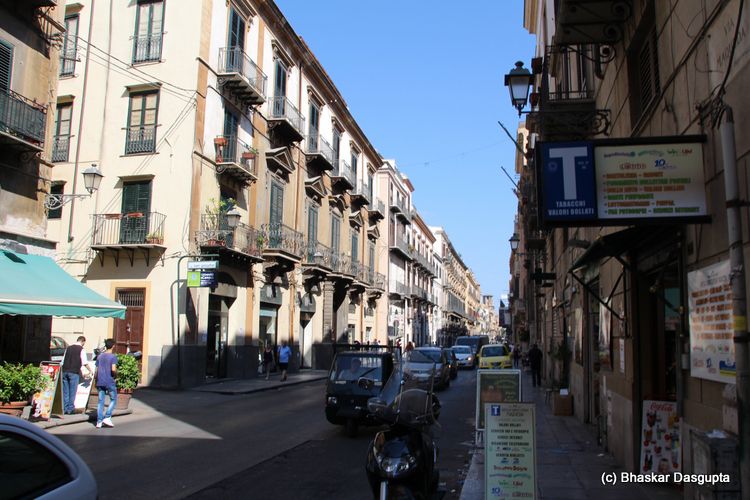 loads of traffic through.
massive clunky stuff
oh hello…not very happy here are we?
strangely enough, loads of bengali's here…
some skulls lined up there…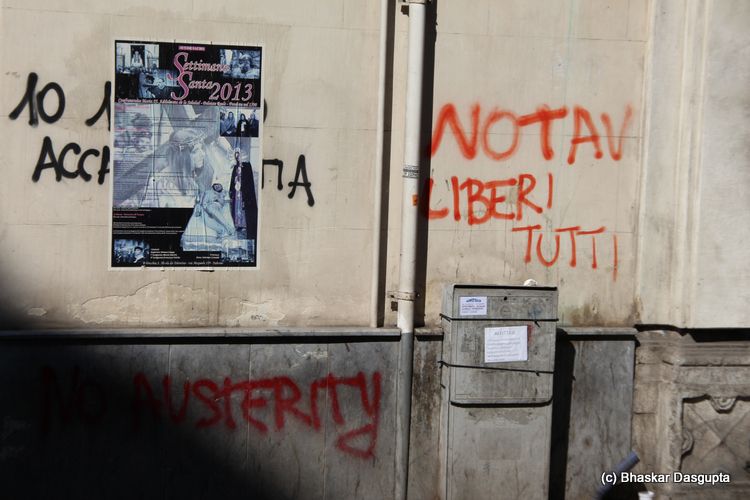 bit of graffiti protesting against austerity
lots of horse drawn carriages…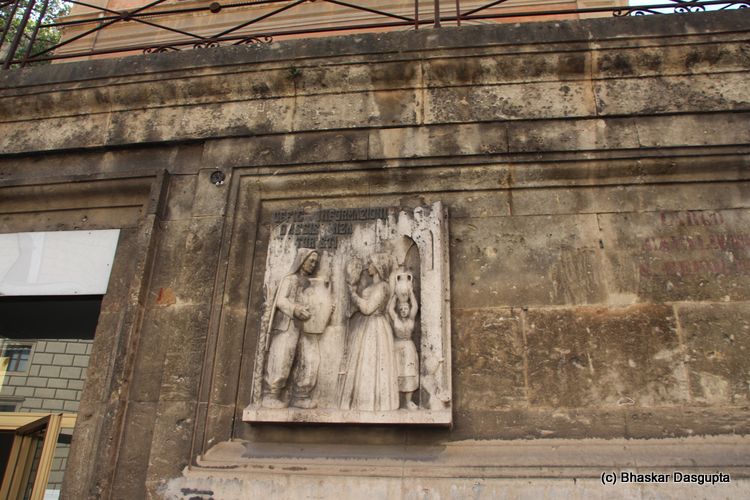 and we reach the Chiesa di San Cataldo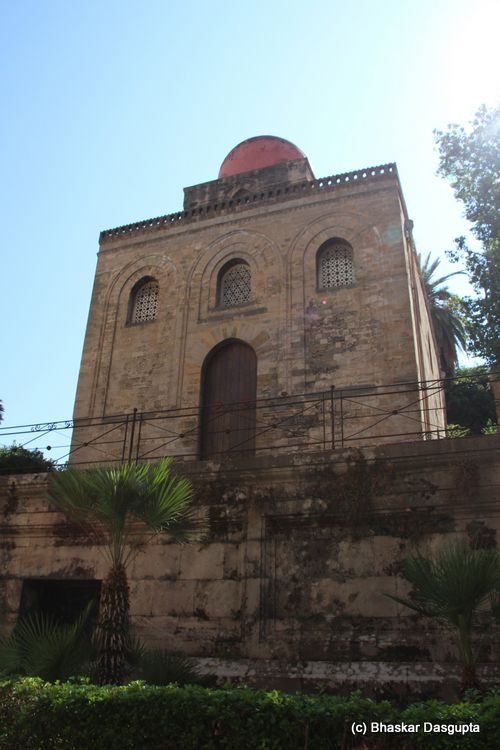 its a fascinating church of Arabian and Normal architectural mixes.
with domes on top. The church was built around 1100 AD.
its still under restoration.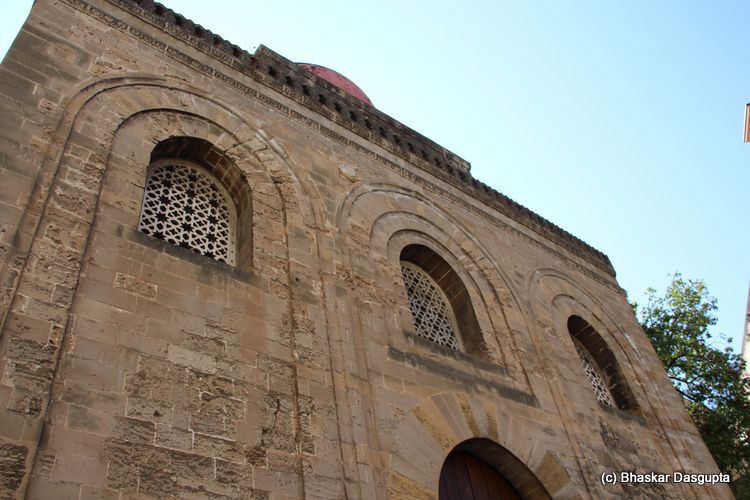 lovely lovely stone filigree windows.
this side door was closed, so we went around the back
nice waste basket
a lovely plaque
the view of the 3 domes is wonderful from inside. truly brilliant.
the Norman influence can be seen in the columns..
the little alcoves are so cute.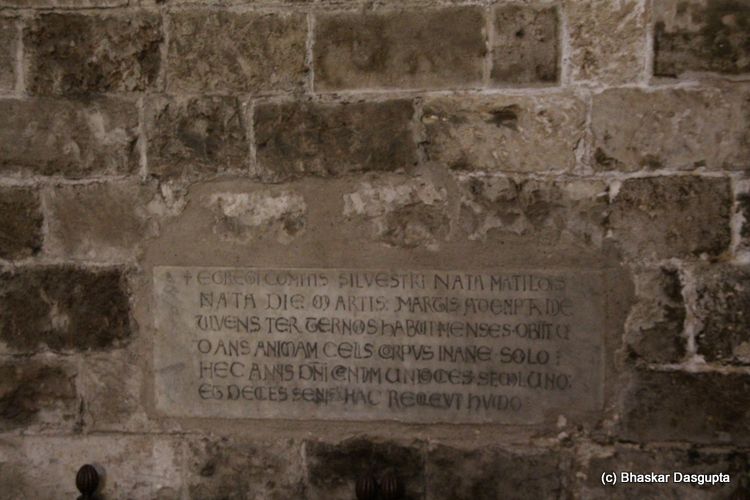 more plaques
the cross
the most fantastic mosaic on the floor, and this chap was fixing them…
I just cannot get over the beautiful domed roof.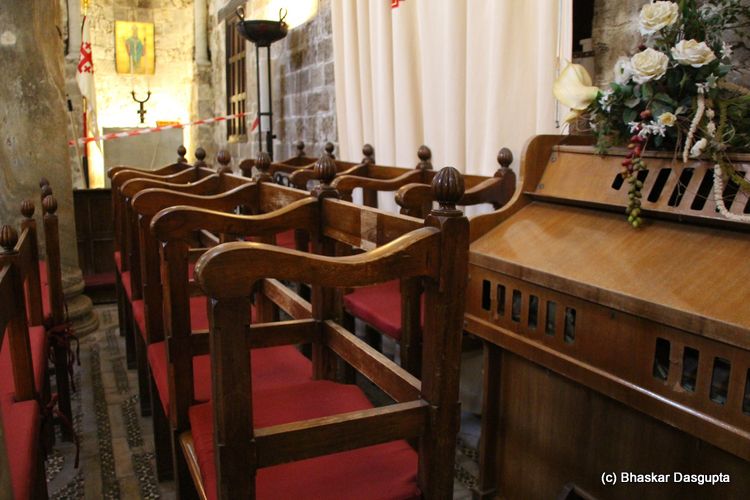 the pews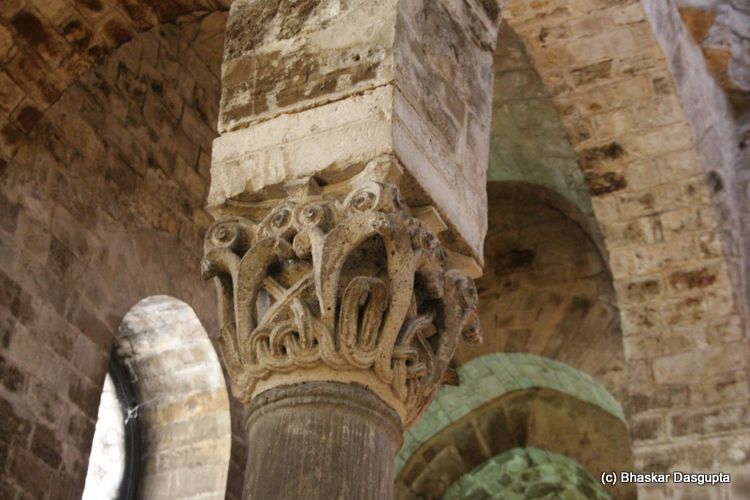 the columns look Corinthian at first blush but the carvings are very intricate, almost arabesque in nature.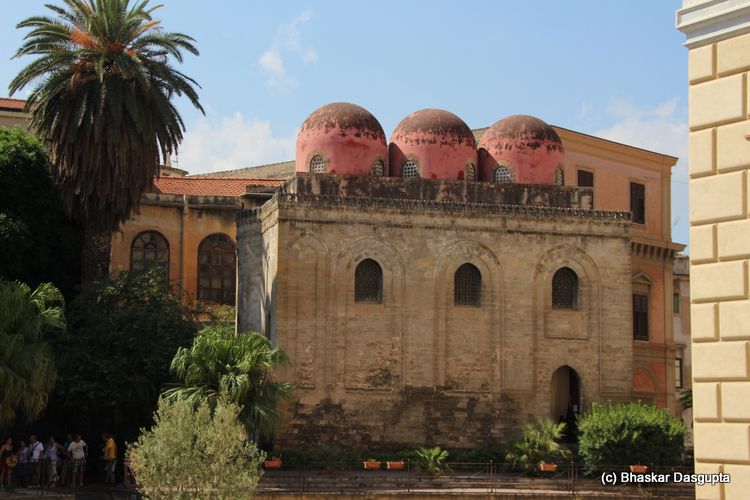 …this is such an amazing church, loved it. the stern forbidding Norman walls with the beautiful flowing Arabic curves and domes…exquisite…