after the visits to the churches, we started heading down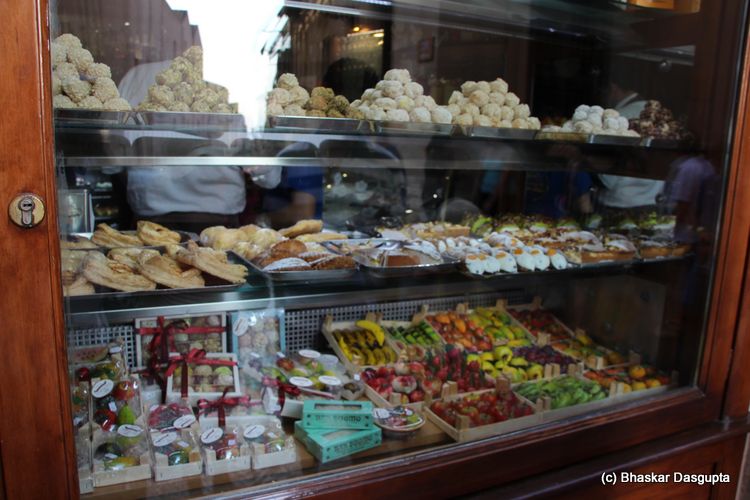 and came across this sweets shop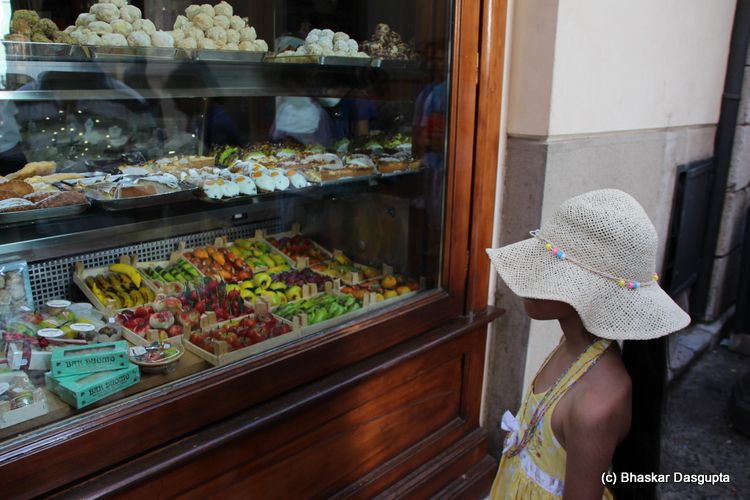 marzipan sweets by the dozen…somebody is very interested.
Here's the official logo of Sicily, and this three cornered thingie is visible in the local souvenirs.
now you see why I love Sicily. None of this namby pamby crappy cups or even cones. Get a whacking big biroche roll, slice it open, and shove in as much icecream you can get, and there's your breakfast…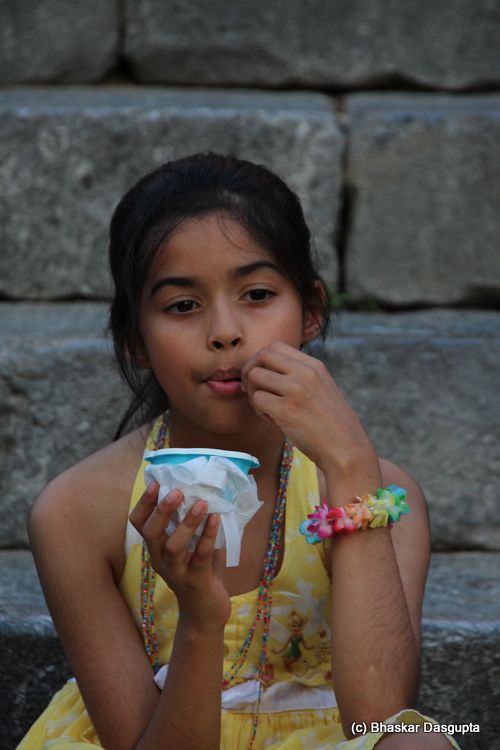 and somebody enjoying in a very reflective mood.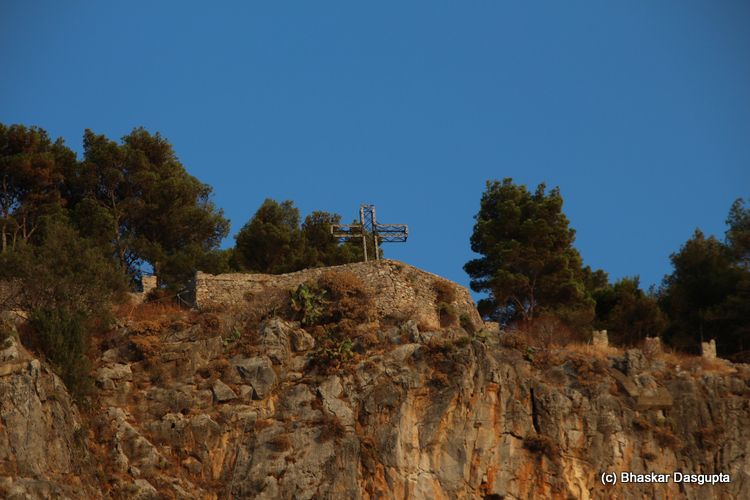 the cross on the rock. that cross is lighted up and can be seen from miles around.
lovely arches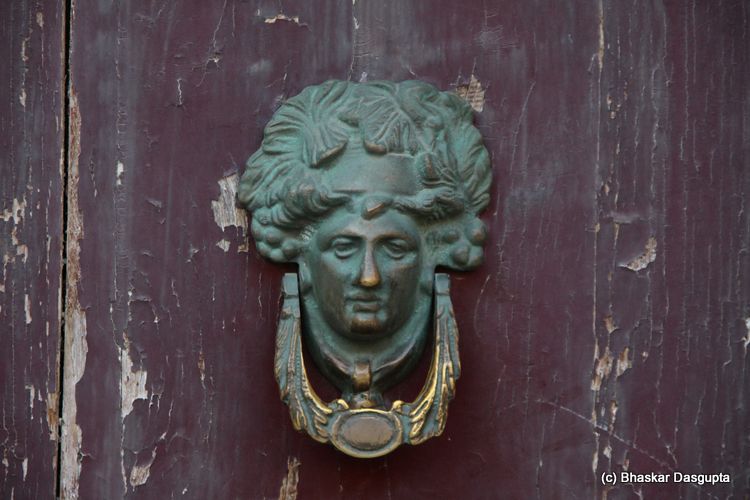 knock knock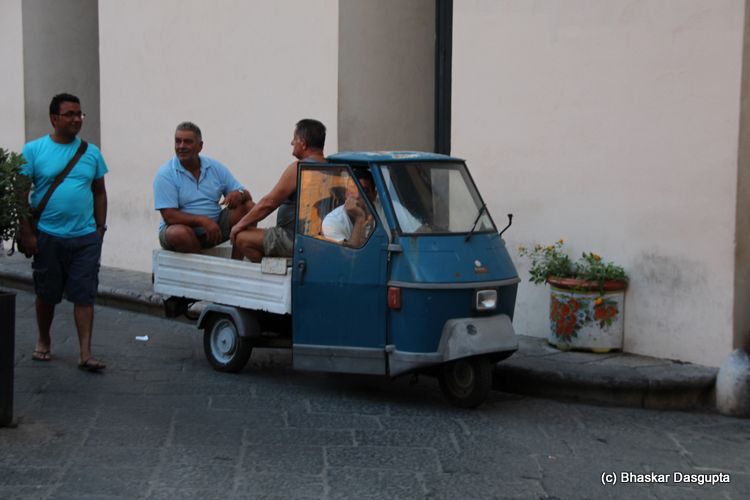 mobile communications.
ummm, ok.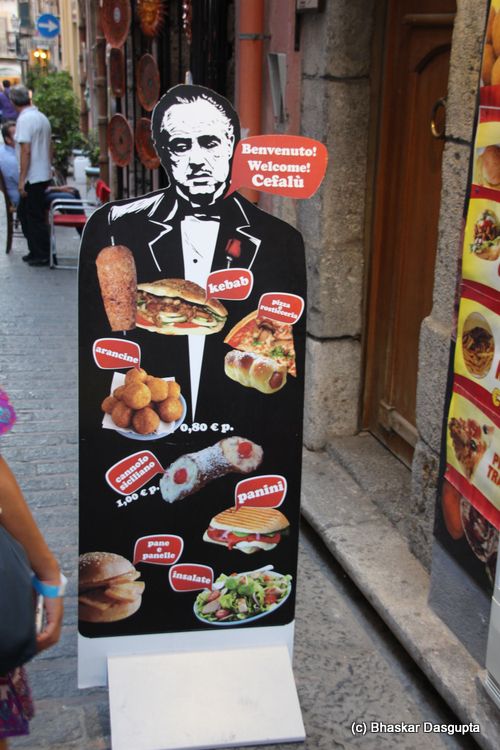 using the Godfather to flog food?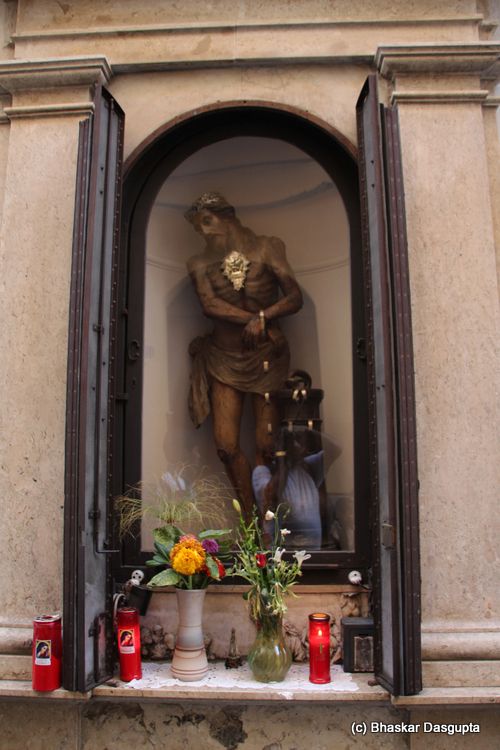 a roadside shrine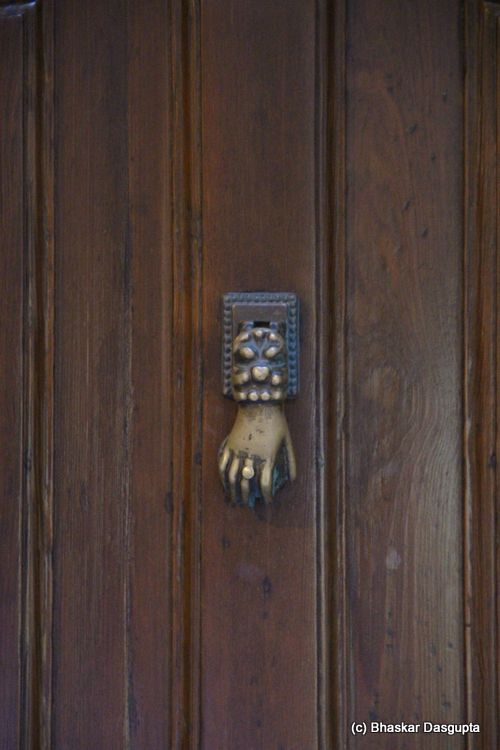 knock knock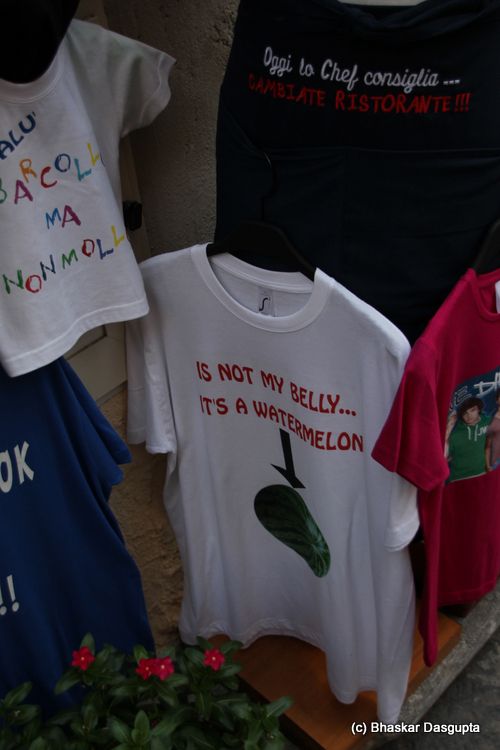 my t-shirt
and then we reached the ocean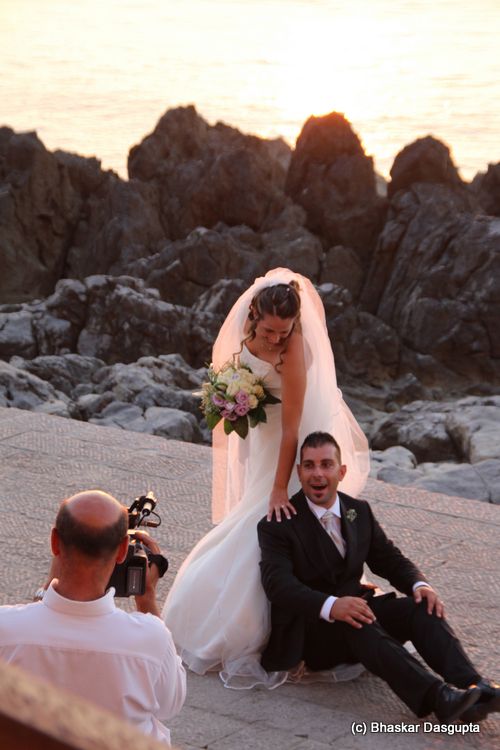 and there was a wedding photo graph session happening..
a star shaped pool
and the moon came out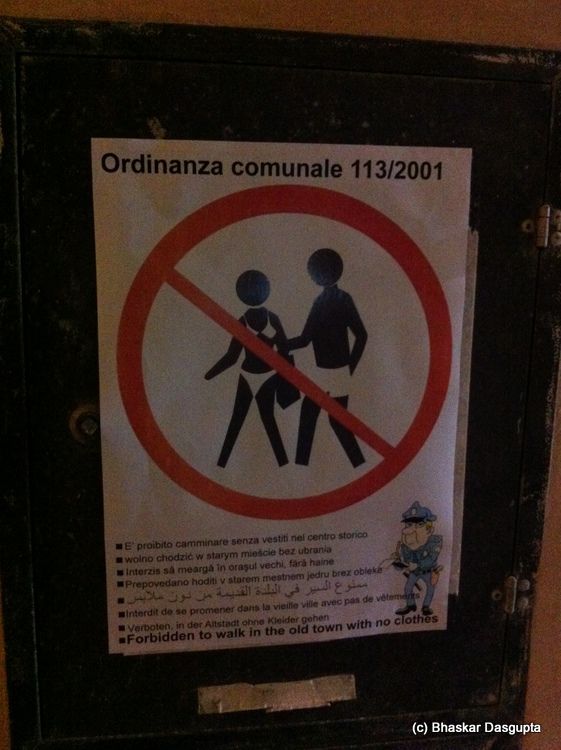 you cant go into the town wearing bikinis and trunks..