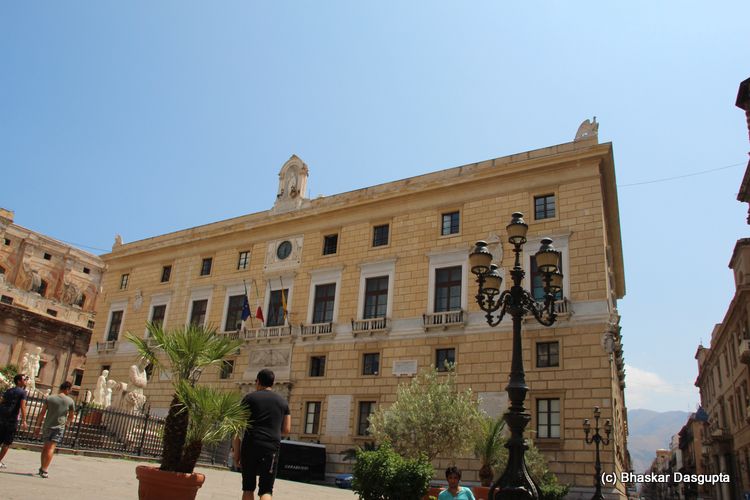 So we landed in the Piazza Pretoria..
It has these awesomely brilliant old medieval buildings surrounding the fountain. On the right is what looks like the townhall.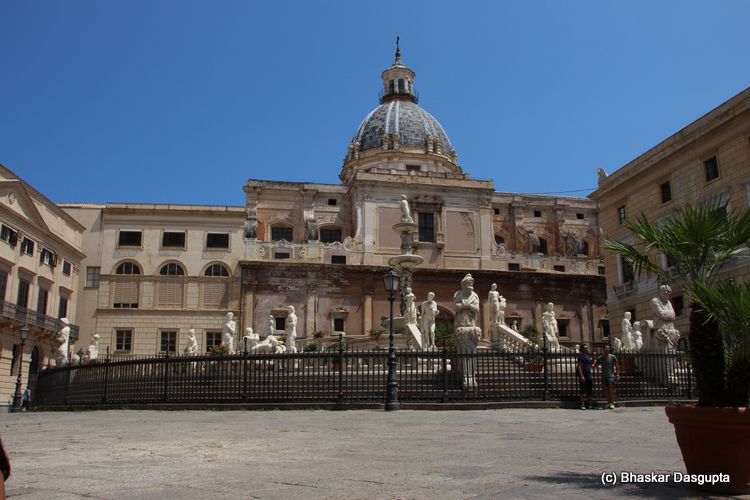 and here's the fountain in question. It was made by Francesco Camilliani.
this was originally designed for a private villa but this was bought by the Senate of Palermo.
broken up into hundreds of pieces, it was transported all the way from Florence in mainland Italy and moved to Palermo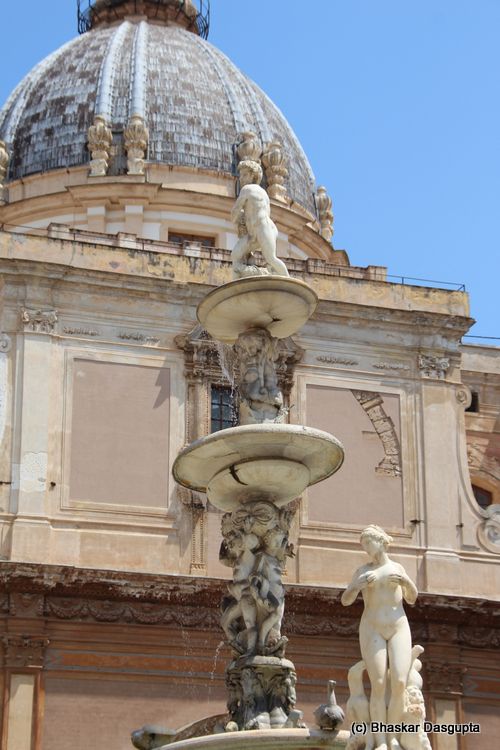 you can just imagine the sheer logistical challenge of moving such a giant piece of sculpture
this was done in 1584.
amazing faces on the sculptures.
Behind the fountain is the back end of the Chiesa di Santa Caterina which I have blogged before.
That dome belongs to the San Giuseppe dei Teatini church, which unfortunately we were not able to see but the cupola has some amazing tile work.
the fountain is about 20-30 meters across. And now for some nudes, which scandalised the good citizens of Palermo so much that it was named as the Fountain of Shame.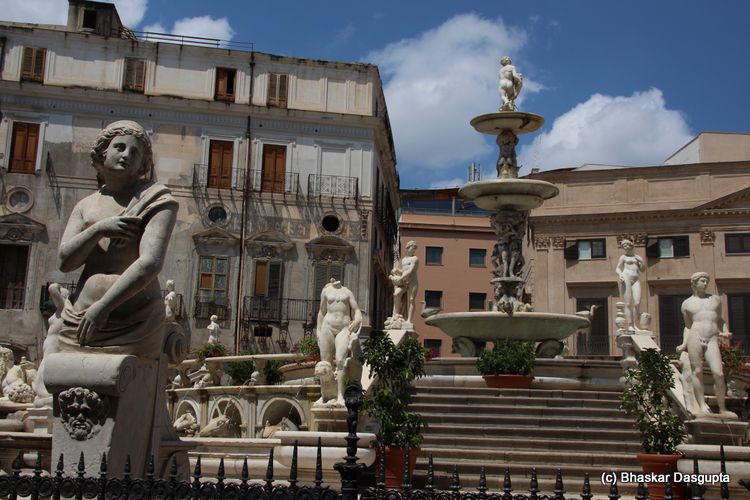 amazing stuff. I particularly liked the little paunches that the nymphs had :) very cute.
the steps had these helmeted lions on both sides. strange caps they wore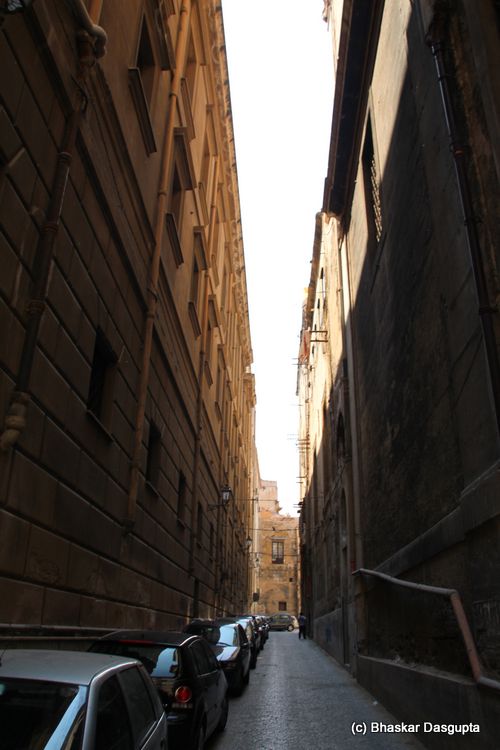 we started moving to see the Cathedral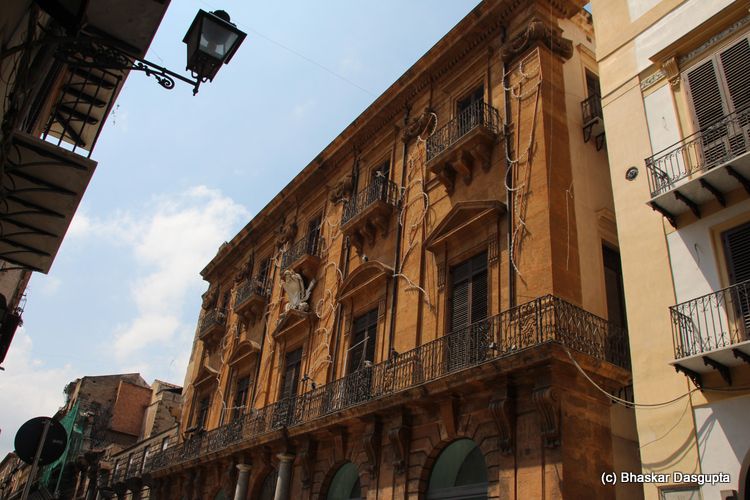 I just love the balconies and the cast iron work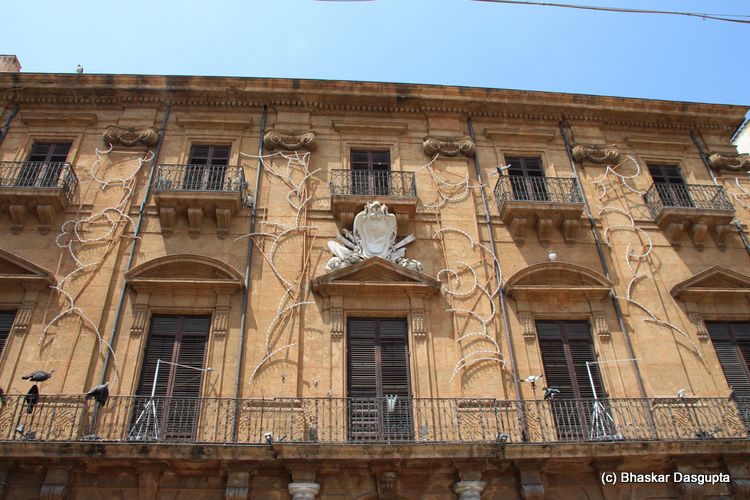 Some very curious artefacts on these balconies.
I come across this little statue on a plinth.
Charles the Vth…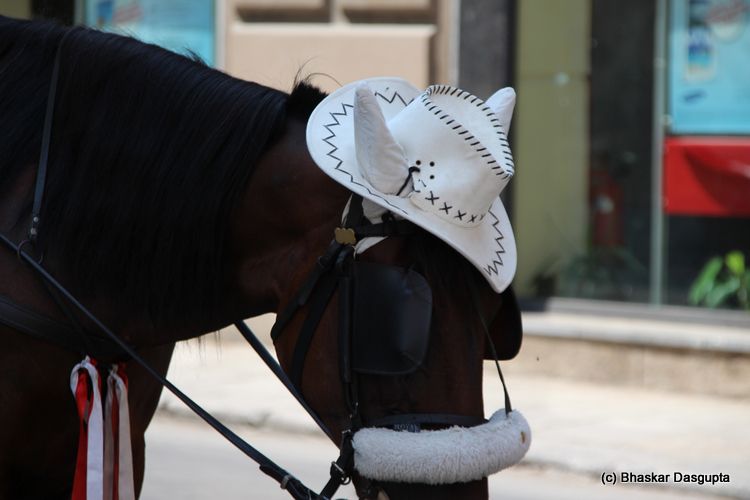 that is the cutest sight ever.
some of the buildings were under repair.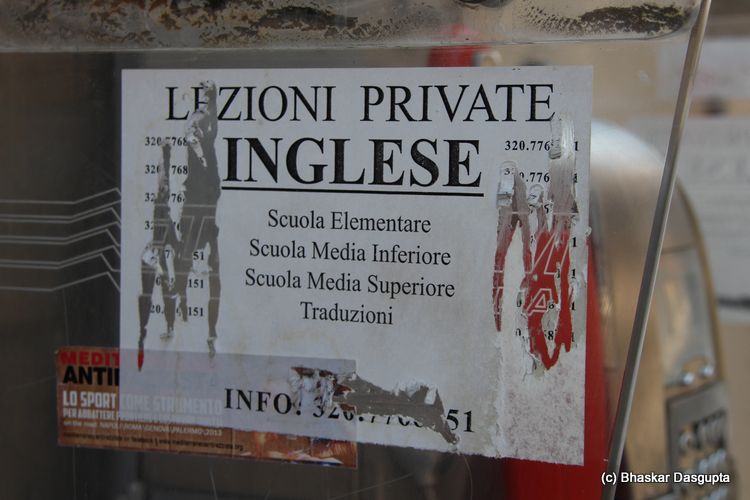 hmmm, good idea.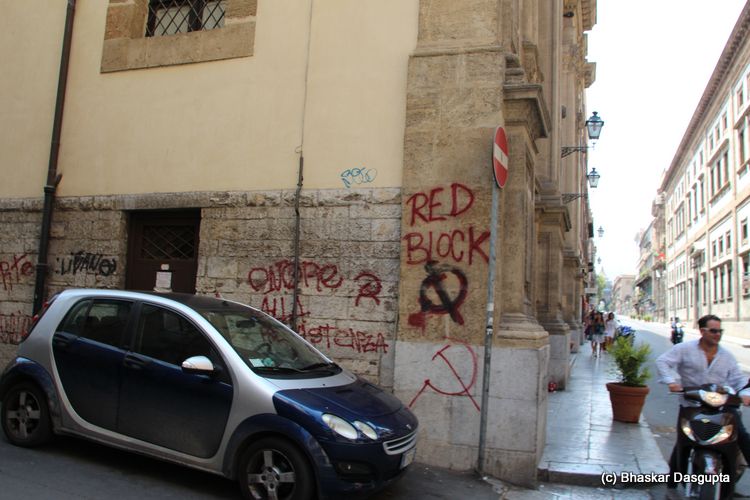 lol, hot bed of communism eh?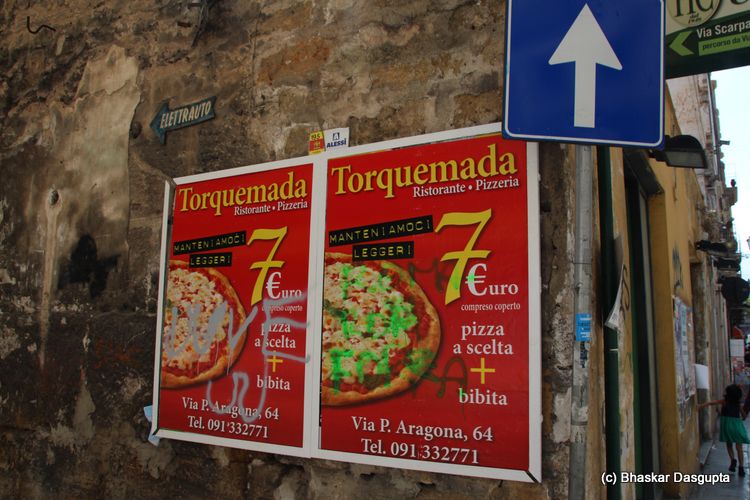 now that would be an inquisition.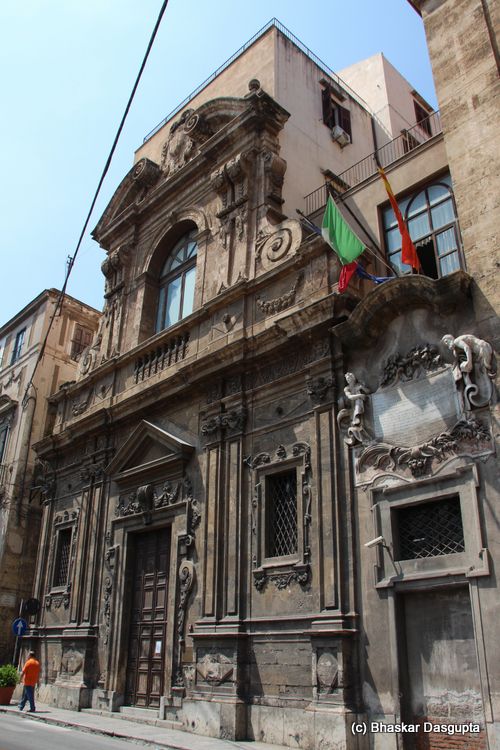 very nice.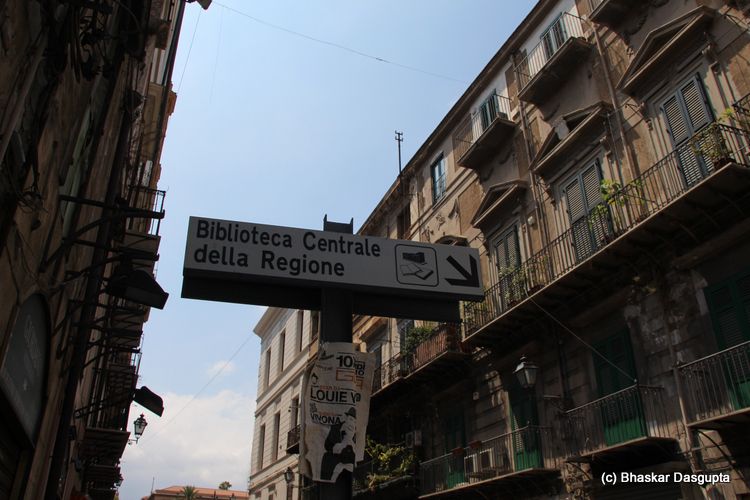 I wish I could go check this out but my suspicion is that the kids would have revolted.
Another little alleyway.