Popped in to see this dancing fountain stuff from top of the Dubai Mall skyscraper where there is a pub.
We were high up, but basically just reaching 1/3rd of the height of the Burj.


That's the footbridge which I climbed over at night and the little pyramid.


The fountain starts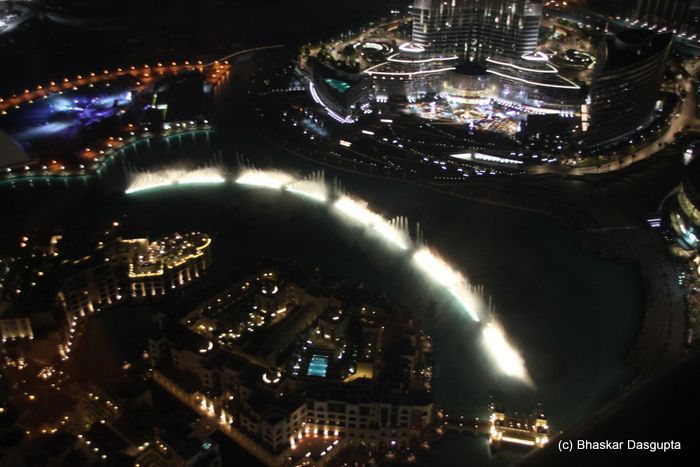 The fountain moves on. Here's the video that I took from up high.
You can also check out YouTube for other views from the ground with music and stuff like this one