On my birthday on 26th November, the boys decided to take me out for a nice dinner up on the peak. I was missing the family but still got a chance to take some pics. Here they are.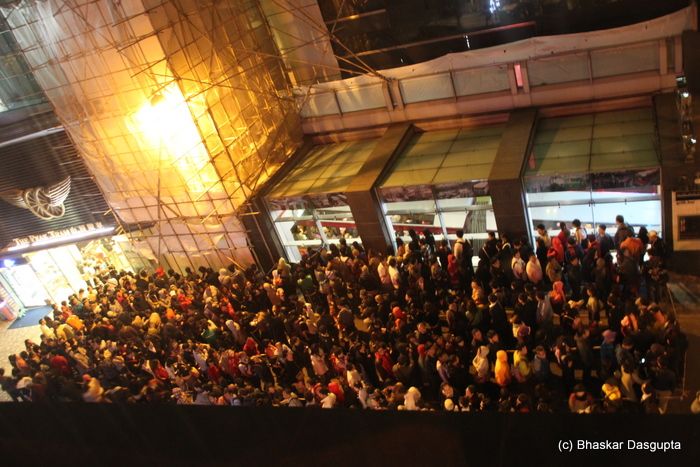 This is the queue for people who want to go down the funicular railway from the peak to the ground. We lazy fat old gits obviously are above mingling with the hoi polloi and took the taxi.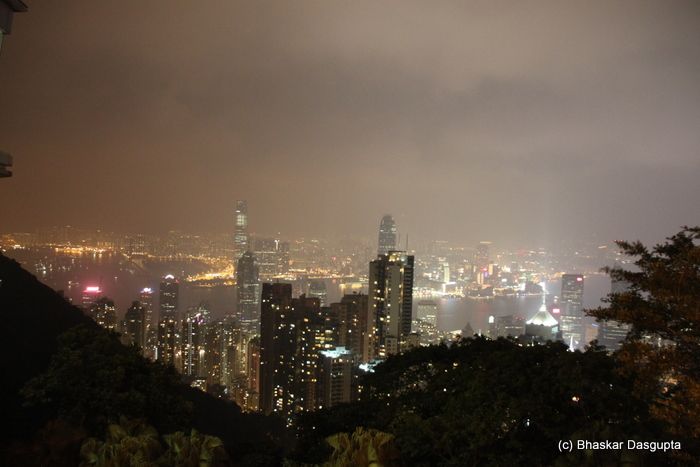 This does not need any explanation, here you go, the HK Vista.


Some serious light pollution there.



Somebody had made some excellent art here, with great models and photographs, almost looks realistic, eh?