We landed in Dubai at 2100 hours and got into the hotel by about 2300 hours. While rest of the team went to have a bit of a kip, I grabbed the camera and went out for a walk and photo taking at midnight. I am so nuts.
The skyline was full of construction cranes. What happened to the credit crisis?


And construction was in full flow, midnight shidnight, lets keep on building.


Wide boulevards lined by palms hung with fairy lights.


I think these are sculptures, but they look like giant ashtrays.


Highly polished marble? on pavements? Bloody hell.


The Burj al Khalifa book ended by apartment blocks. Everybody, well, almost everybody, is asleep.




Our hotel.


Another view of the hotel.




Skycrapers galore.


Even the roads were polished brick. Frikking hellski.


These tents were covered up, dont know what they were there for. Something to do with shopping I presume?


On both sides of the road even


Side on to the skyscraper on top of the Dubai Mall.


Some of the ladies were out and about at night.




Started walking back now after about 2 kilometres from the hotel. Nice architecture of the houses and flats.


Even though I was pretty dead on my feet after a very long day in HK and then a long flight, I did want to see this building close up.


Walking towards the Burj. Beautiful houses around a small good sized pond.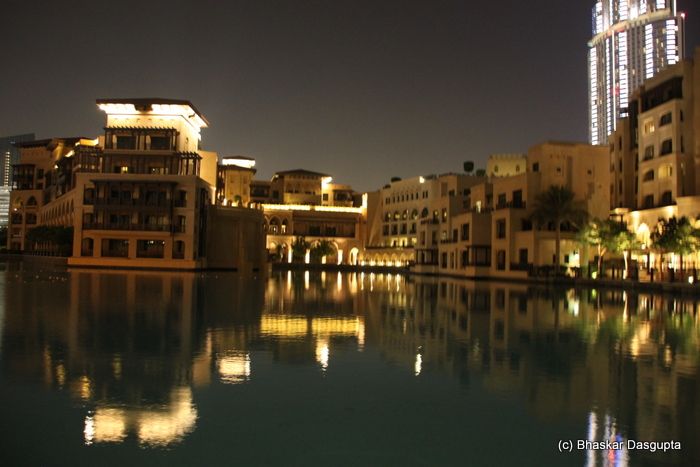 Gosh, the Ancient Egyptians were here with their pyramids.


Walking on the bridge. And there were two people sitting below this bridge playing Kishore Kumar Songs. Unbelievable. I really thought I had lost it. Pyramids, Giant Skyscraper, lake in the middle of the desert and now Kishore Kumar Songs. Bloody hell.


Now climbing over the bridge and reaching on the other side.


This is a restaurant. With flickering flames around it. Should have been good to eat there.


Looks like a damn rocket ready to shoot off.


Some poxy french luxury brand presumably.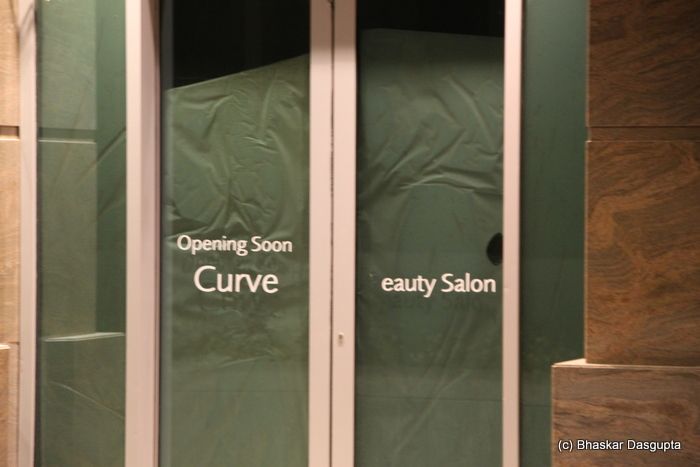 Hmmm, eauty salon? I am going to avoid this then.




The moon was out as well.


Walking back to the hotel, its on the left. Right in front is another mall.
The Burj also has a light show. Sorry about the damn noise in the background. The polished roads were not conducive to the cars, and this background noise is from the road.
Here is the slideshow with some more photographs.