These are some of the photographs I took of my Hong Kong trip using my iPhone. This was in November 2010.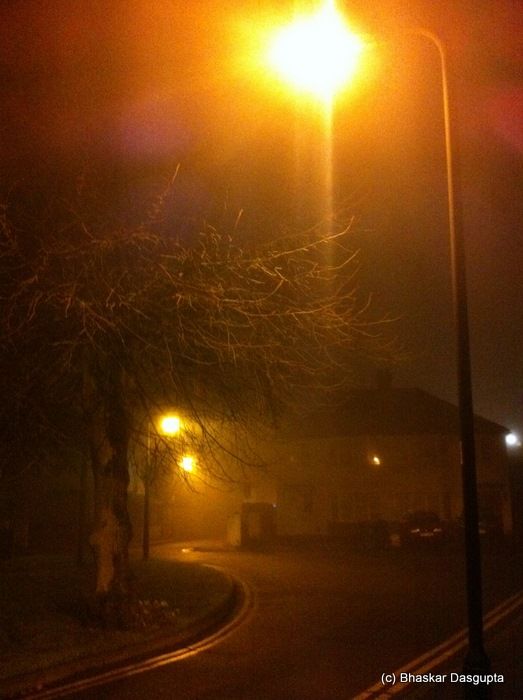 Very early morning, waiting for the taxi to come pick me up from home.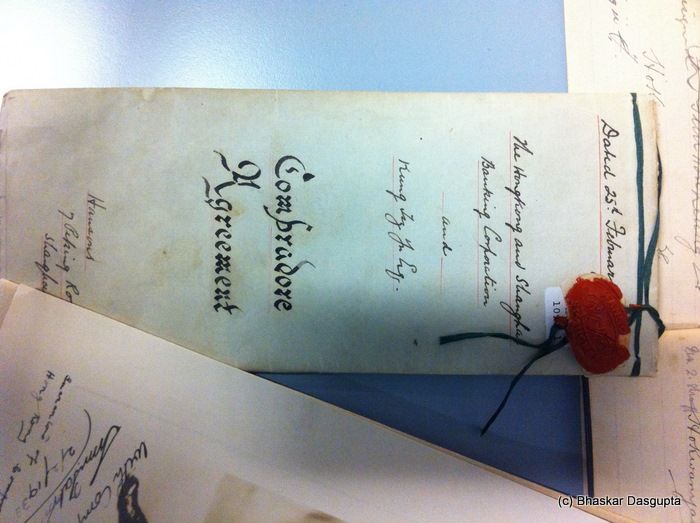 A compradore agreement from work. We have a full fledged archive and museum at work, it has the most fascinating documents. One day I will go there with a proper camera.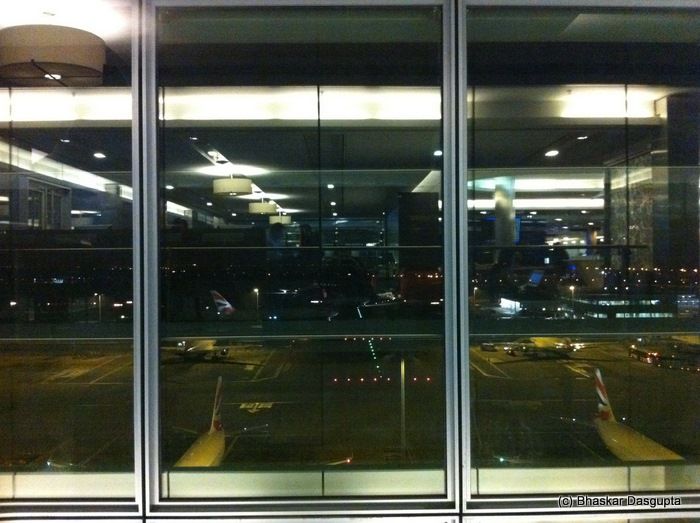 Heathrow Terminal 5 BA Lounge, seeing the tarmac full of blinking light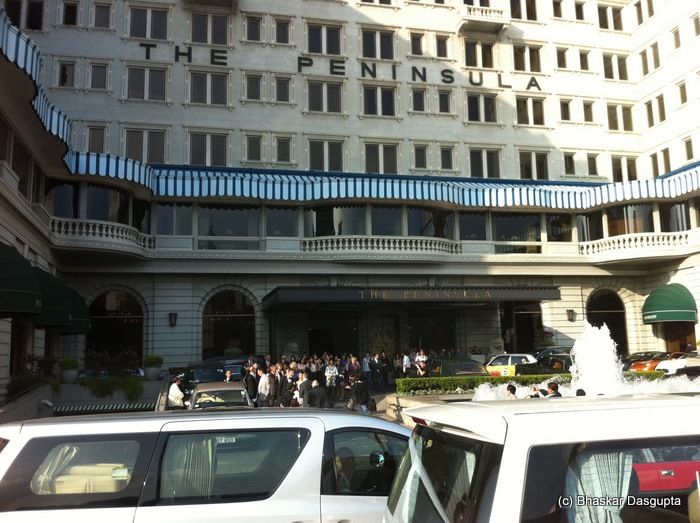 The Peninsula Hotel in HK. And a wedding party coming out.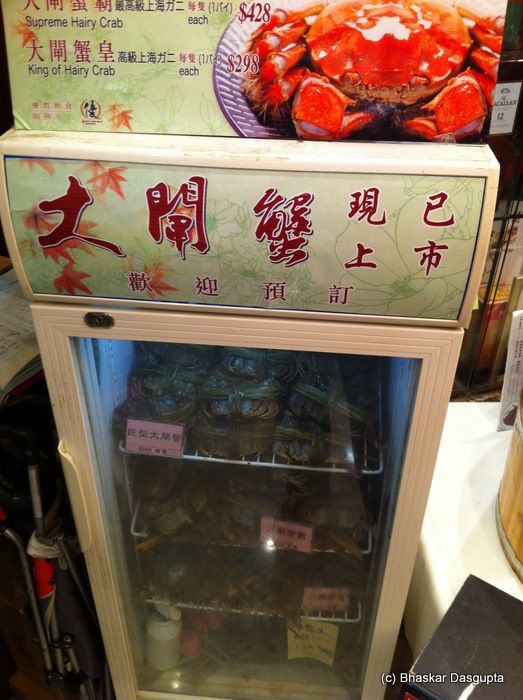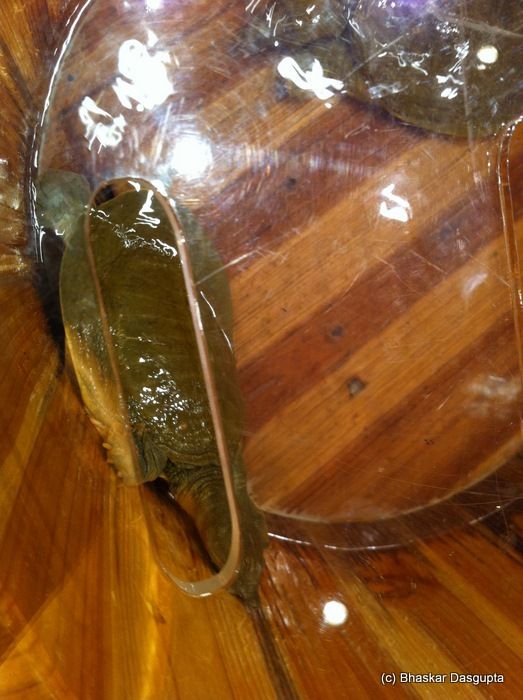 At a restaurant on the first night for dinner. On the left are hairy crabs, these are alive and frozen and wrapped in twine. And on the right are couple of terrapins destined to be cooked. Poor chaps but the soup was very nice.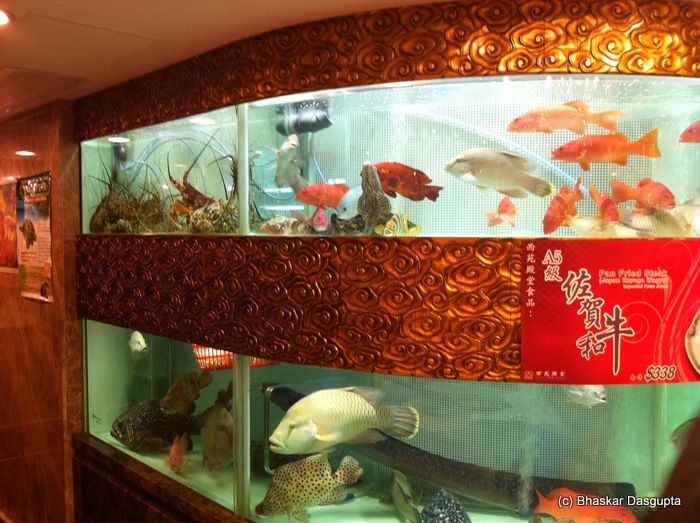 The restaurant also had a fish tank. Tiny tank crammed with fish, most of the fish had mouth ulcers from pressing against the water. Felt a bit sad for the poor suckers.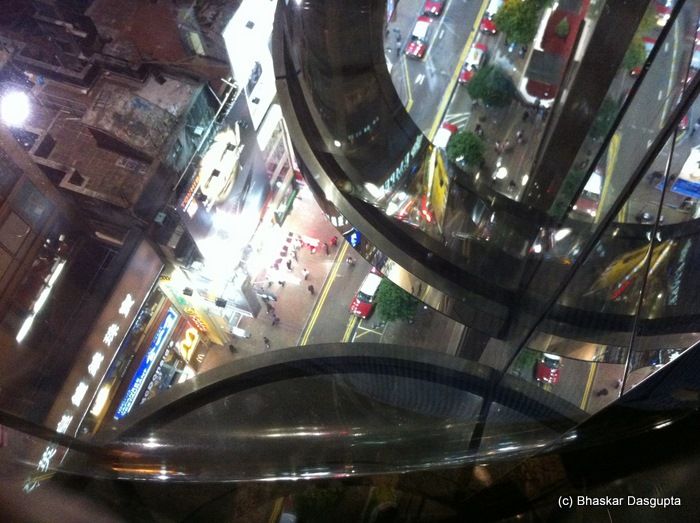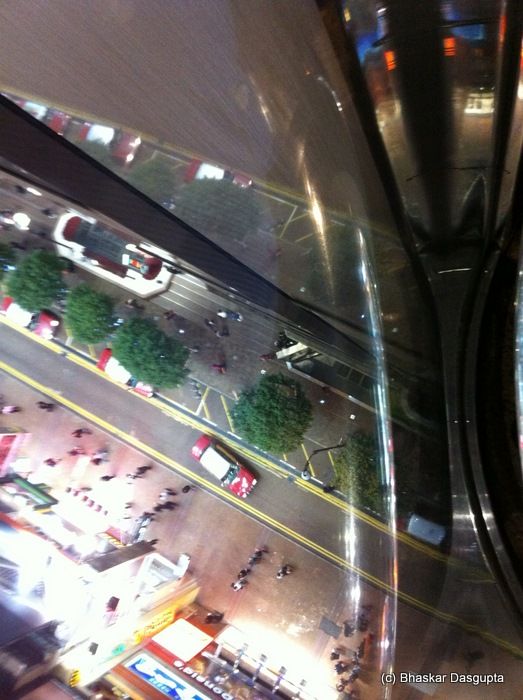 Glass fronted elevators going down from Times Square in HK. Not one for people who suffer from vertigo.
At the times square, I looked up and saw this. A Sexual Well being store, but what the hell is an 80 year old woman doing advertising a vibrator? AND DEMOs in the shop. Bloody hell, i love this city.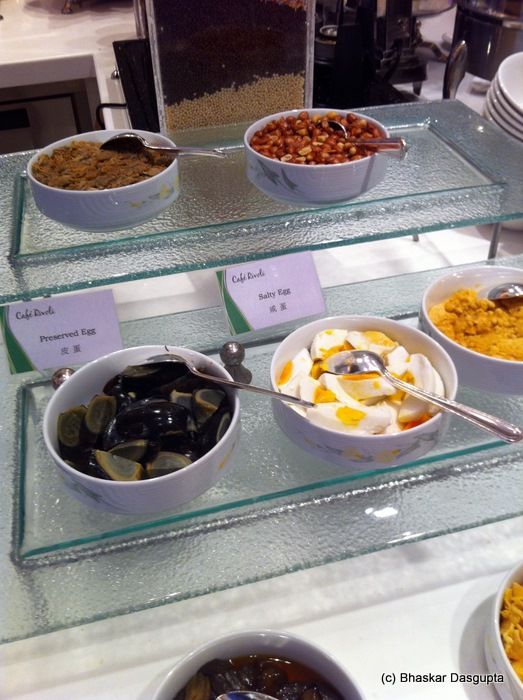 1000 year old eggs on the left and normal boiled eggs on the right. The left ones are ones for people with strong stomachs, lol. Not bad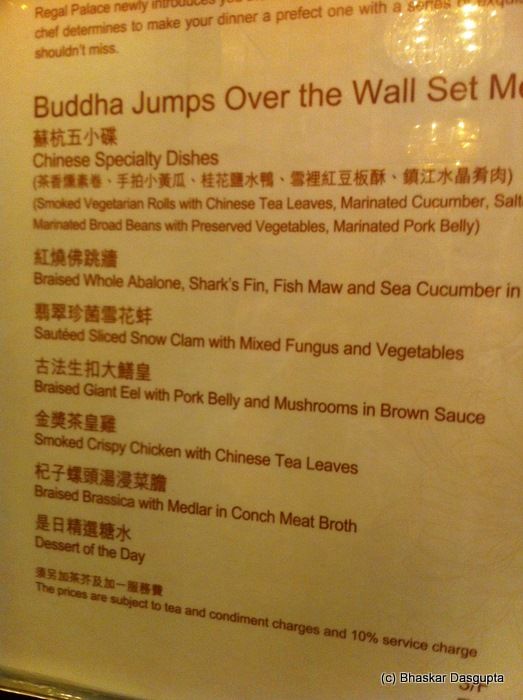 Double boiled soups are apparently a delicacy. The mother in law's judge the efficacy of a daughter in law based upon their ability to cook this double boiled soup. On the right is a menu item on the hotel elevator advertising a set menu called as Buddha Jumps over the Walls. Say what? Why the heck would Buddha jump over the wall. What wall?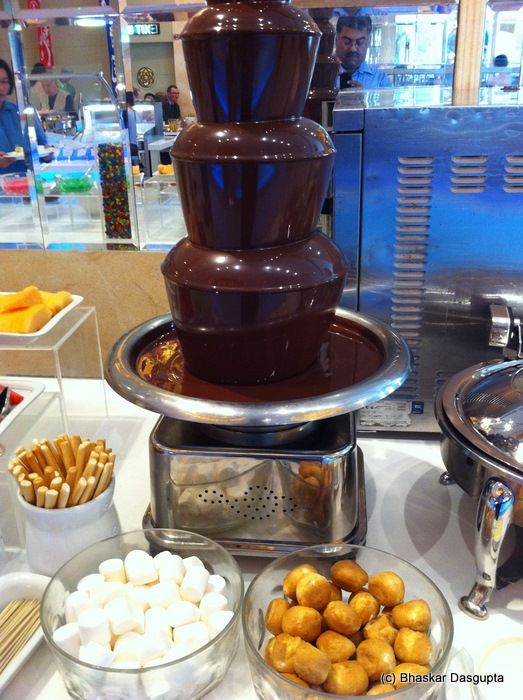 A chocolate fountain, with stuff you can poke into it and eat. Marshmallows were my favourite.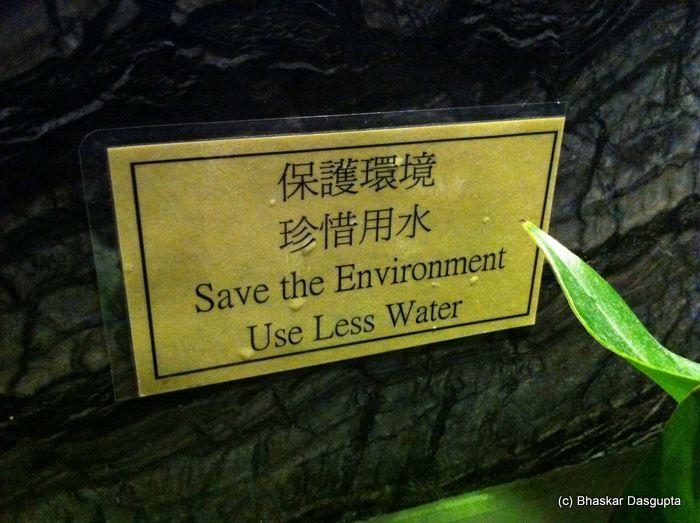 One of my colleagues drinking a seriously strange tea, it was black as heck and had weird stuff in it. It was like drinking cough medicine which had been through the sewers a few times. Or what I imagine it to be.


mmmmmmm,
The next few photographs are from our offices in HK.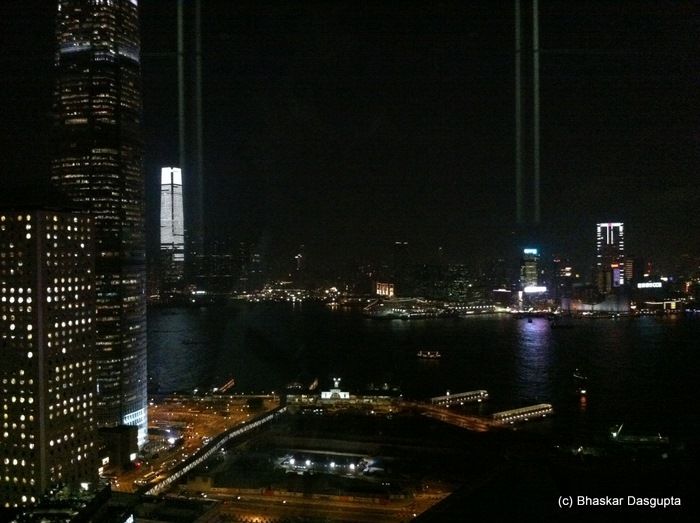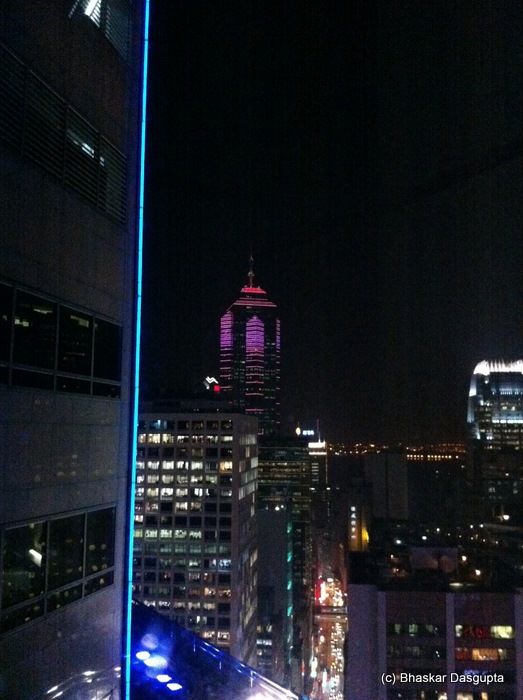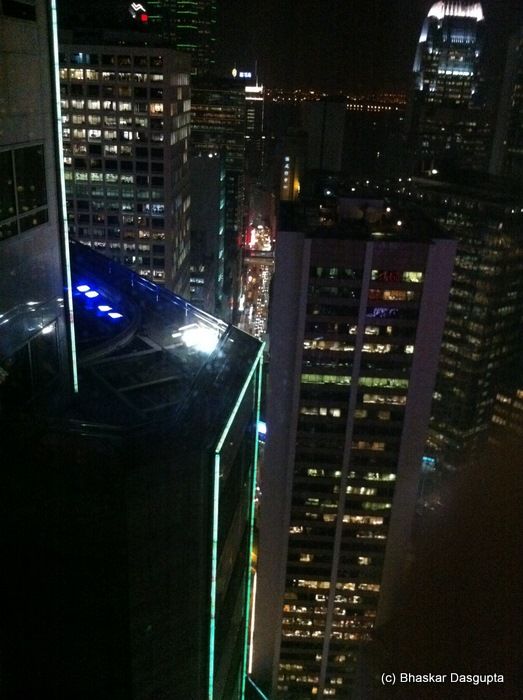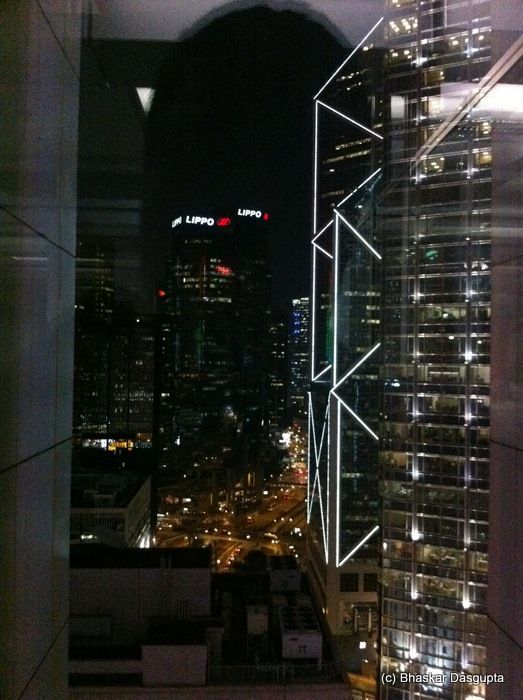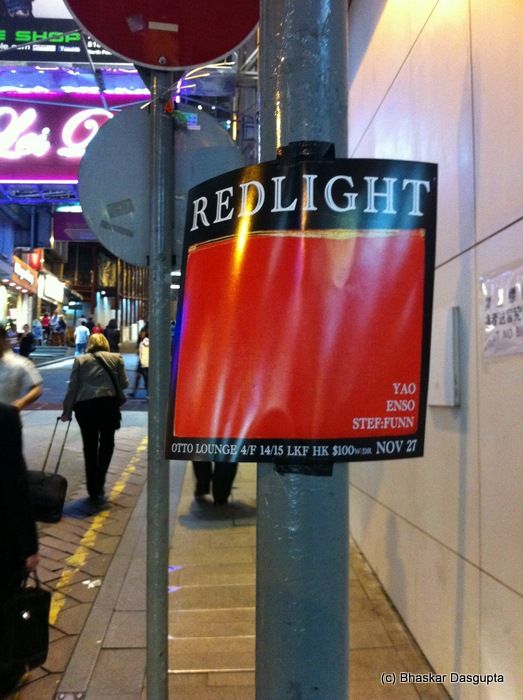 Hmmm, ok, sooo red light…


Victoria Park Tennis Courts at night.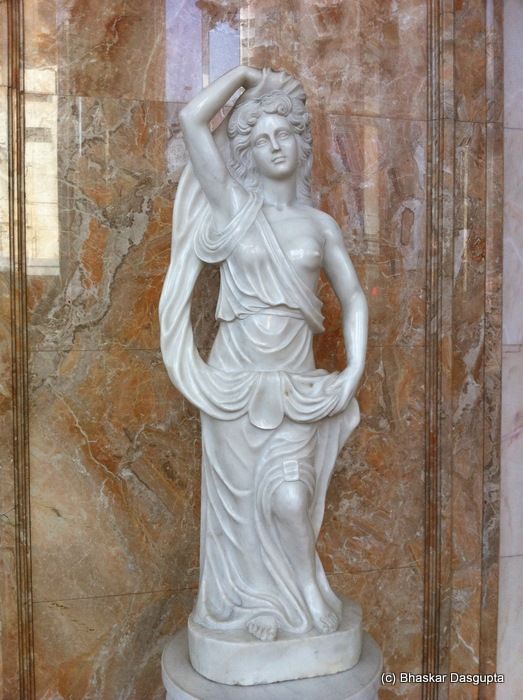 A statue in the foyer of the hotel. Rather interesting bust, I think the lady needs to sue the plastic surgeon for buggering up the breast.


The christmas tree was getting ready to be setup in the foyer.


Not something that fills me with deep confidence, I have to admit. A model of an old biplane hung in the airport.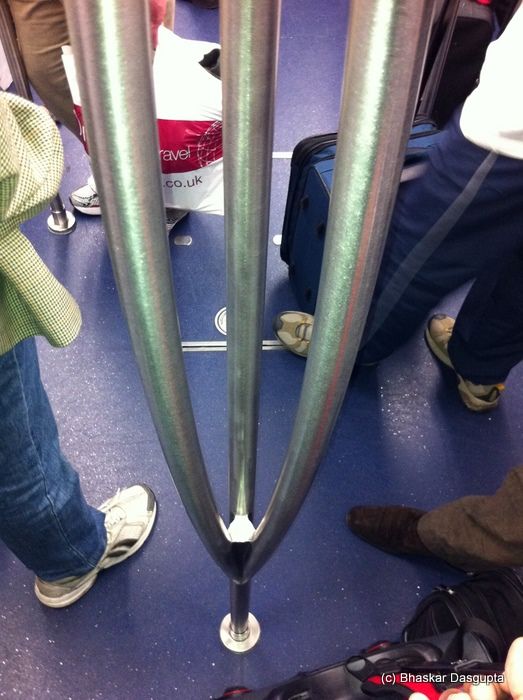 A three pronged flower in the tram which transports people between terminals.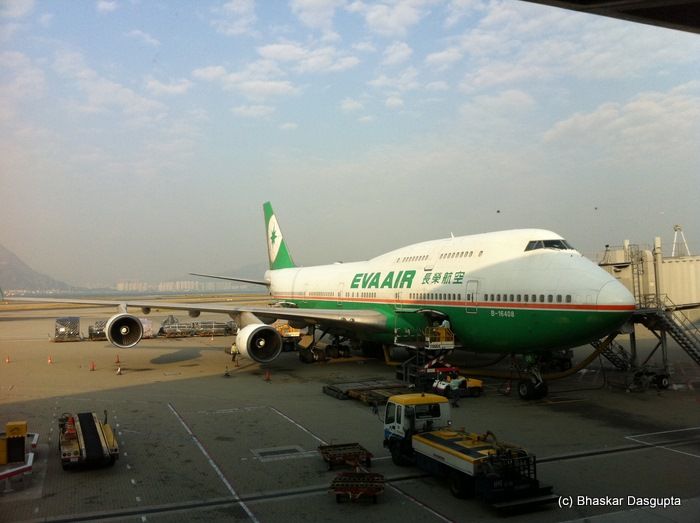 Sitting in the HK Lounge ready to take off to the wonderful lands of Dubai.