Here we are with Diya's Nativity Play. She was the donkey. Very cute one at that, but wasnt able to squish her. She really looked very cute in her outfit.
Then the rest of the school walked in.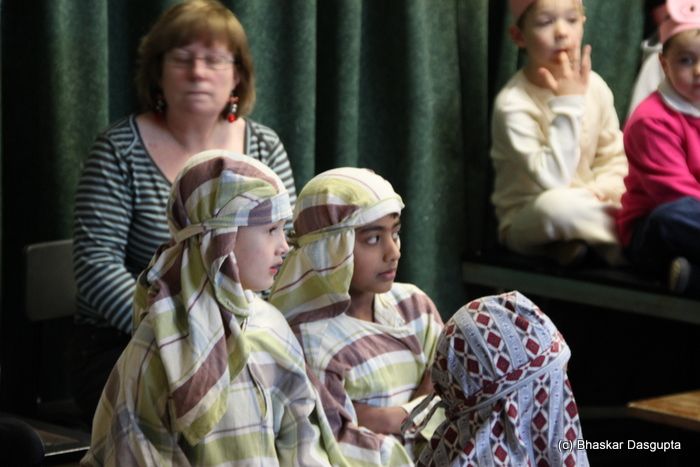 These two little boys wearing table cloths are the shepherds.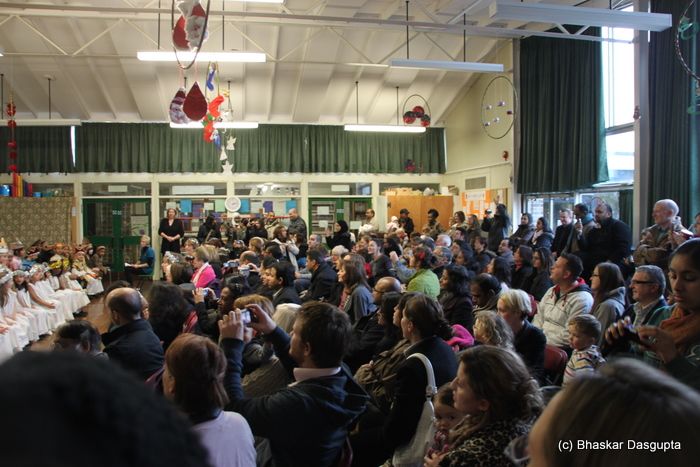 A whole tribe of proud parents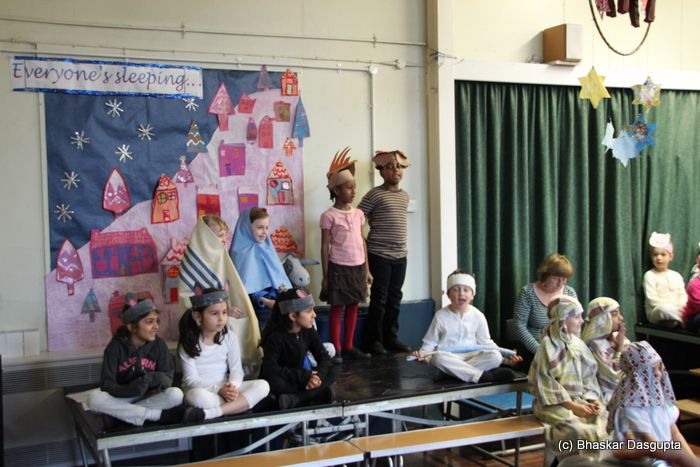 The little girl in white in front is Diya's best friend, Anaya.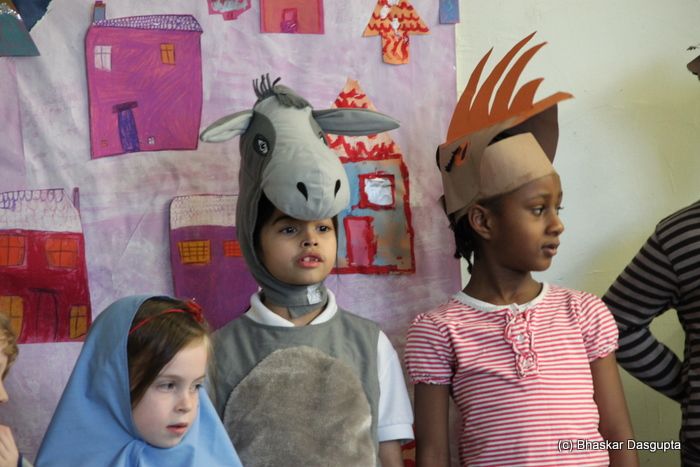 She is leading Joseph and Mary to the inn.


Mary is wearing a tablecloth. Why????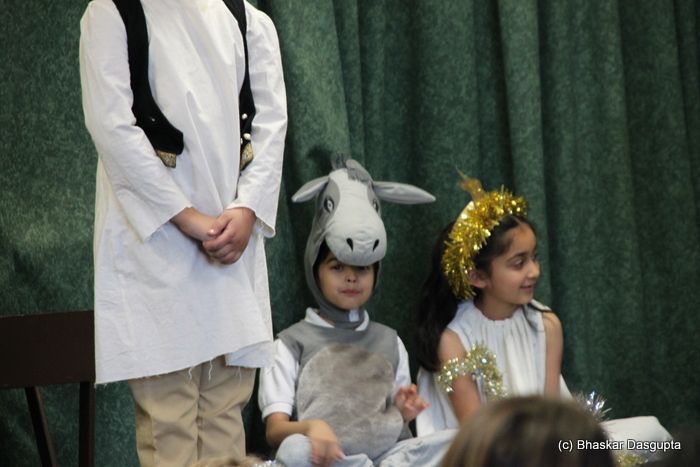 Various hotel chains are represented.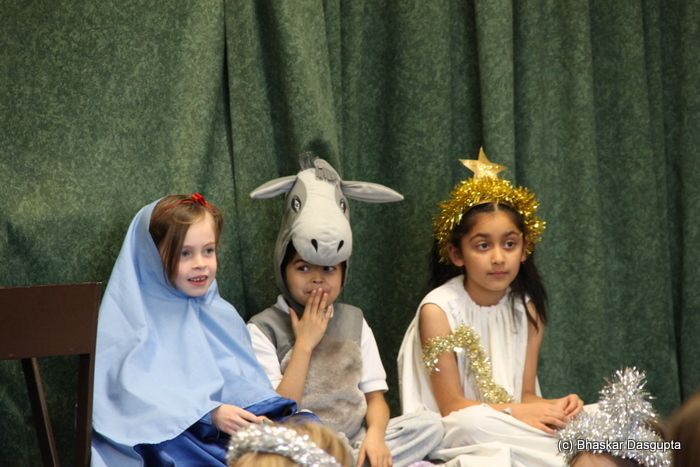 Then loads of clapping and stuff.


Two very excited kids in front of me.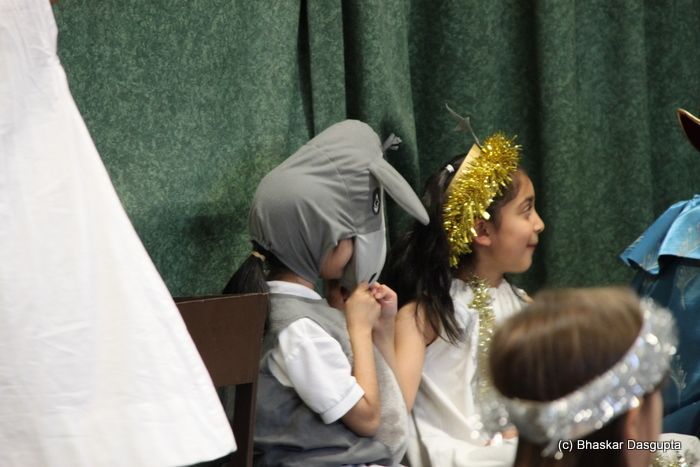 I am getting bored. Or shy. Or both.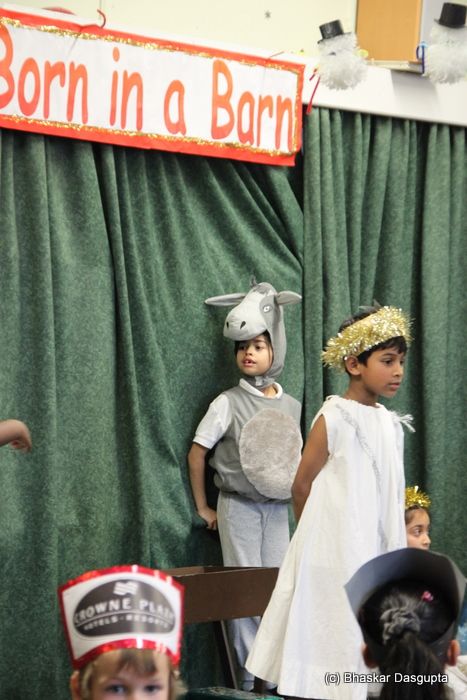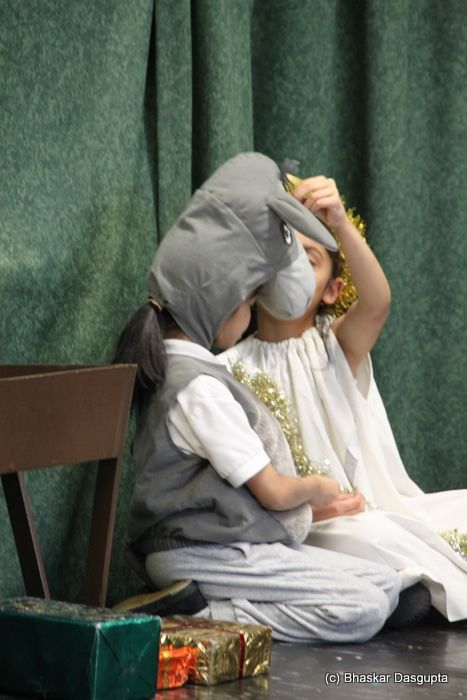 Looking around and getting a helping hand.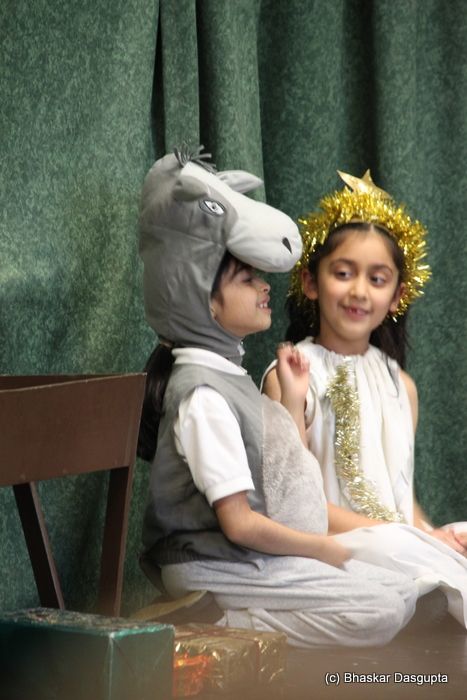 Sharing a joke with an angel.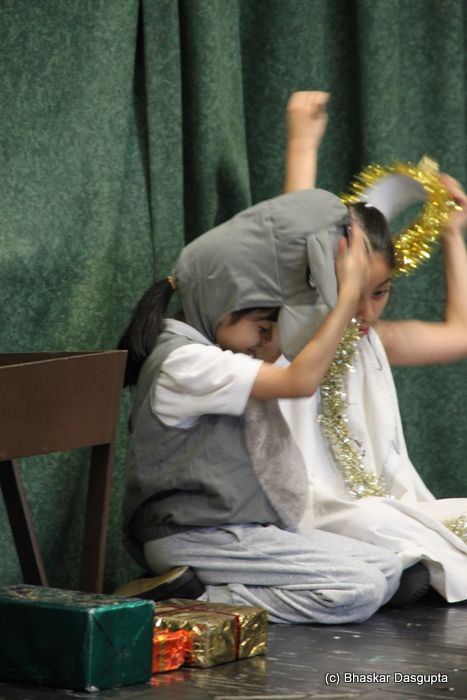 Singing.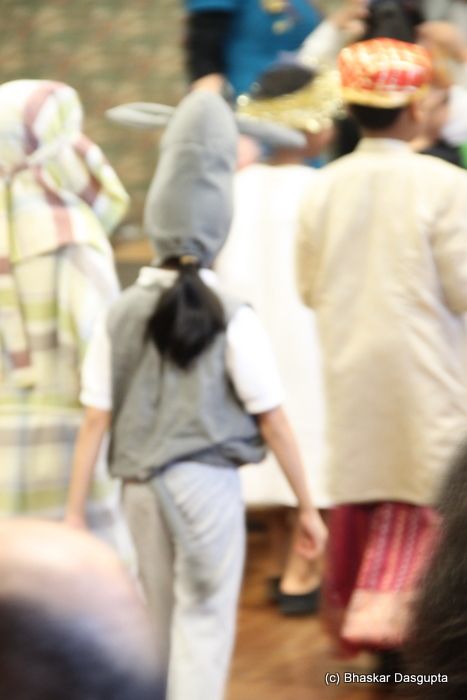 We are finished and now leaving.




Nicely queued up to leave.
Here are some more photographs in a slideshow.